With a wide variety of artists on the lineup at HARD Summer, make sure to add these bass music artists to your list of sets to catch.
---
The anticipation of HARD Summer 2021 has been a long time coming. From a fresh venue change to the massive lineup drop and missing a whole year without the festival due to the pandemic, fans of the renowned SoCal festival don't have much longer to wait as the weekend full of fun in the sun is right around the corner.
On July 31 and August 1, new and past attendees will reunite at the NOS Events Center for a weekend that is sure to be filled with nothing but good vibes, awesome sounds, and even better performances from artists that will surely go all out at HARD. Whether you're catching a rap set at the Purple stage, shuffling to house music at the Pink stage, headbanging to dubstep at the Green stage, or going all out at the HARD stage, there's definitely something for everyone's music tastes at HARD Summer.
Related: Dive deeper into the HARD Summer 2021 lineup and the sounds that will permeate the festival by checking out our playlist!
Today, we're exploring some of the bass music artists that are on the HARD Summer 2021 lineup. From new faces to HARD legends, everyone is sure to throw down and leave you making your best bass face. Look no further than the following artists that are surely must-sees at this year's show.
Five Bass Artists You Should Catch at HARD Summer 2021
---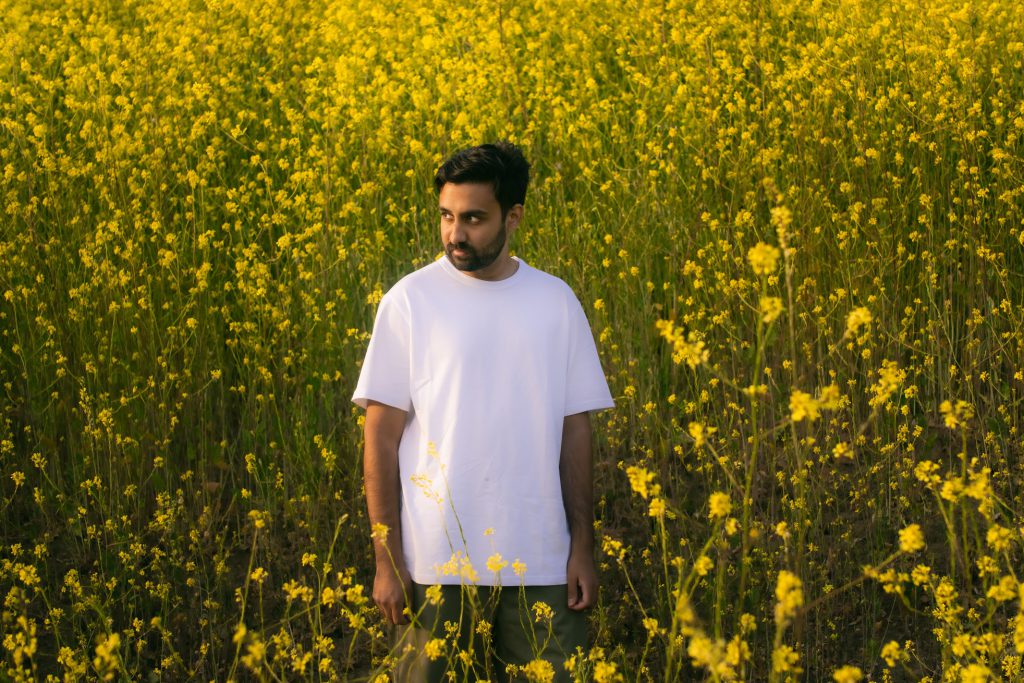 Hex Cougar
Facebook | Twitter | Instagram | SoundCloud | YouTube
Hex Cougar is no stranger to the scene. With years of experience and releases under his belt, he finally started his own label Alter/Ego in 2020 and hasn't looked back. Hex Cougar brings a refreshing twist on bass music with his unique hard-hitting releases that evoke strong euphoric feelings in listeners with heavy melodic drops and synths. From insanely gritty tracks like "Aubade" and the euphoria that eludes from his remix of Bauuer's "AETHER," listeners can clearly hear his wide range of musical talents.
Recently dropping collaborative four-track EP Genesis with Pauline Herr, So Sus, and Sejo, Hex Cougar also makes way for rising stars on his label and allots a space for newcomers to share their work with this explosive release. He's only just getting started but it's clear that nothing will stand in his way of greatness – so look forward to hearing a combination of intense yet dreamy tracks during his HARD Summer 2021 set that will surely transport everyone to bass heaven.
---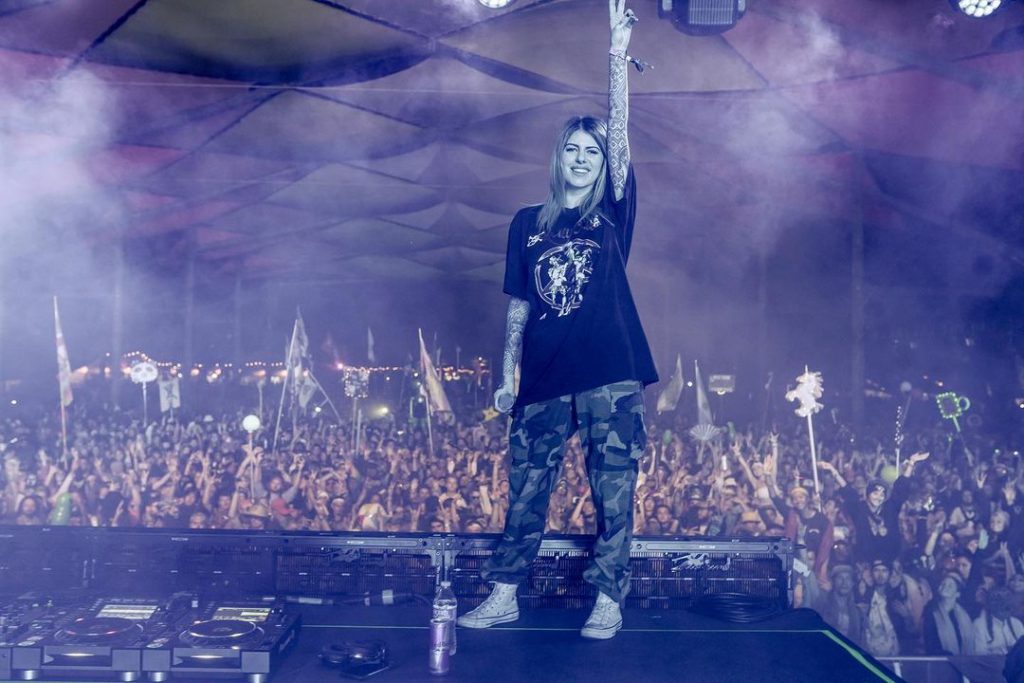 ZÍA
Facebook | Twitter | Instagram | SoundCloud
ZÍA is one to watch in the industry. She's released on Bassrush Records, Deadbeats, GRVDNCR, and now celebrates her debut on Circus Records with VAMPA for their collaborative sinister track "New Levels." Her style is unlike others in the bass scene as she typically focuses on ominous sounds and dark wonky beats that will surely rock you to your core.
Fresh off a performance at Forbidden Kingdom and recently announced on the Lost Lands lineup, we know that ZÍA is a crowd favorite and here to stay. We hope to catch the distorted sounds of songs like "Trouble" and "DEVIATE" with SIPPY, who is also playing at HARD and hopefully makes a surprise appearance during her set (fingers crossed). It's purely amazing to see so many women rising up in the music scene and absolutely dominating the field, especially in the bass genre, and we can't wait to throw down to the sounds of ZÍA.
---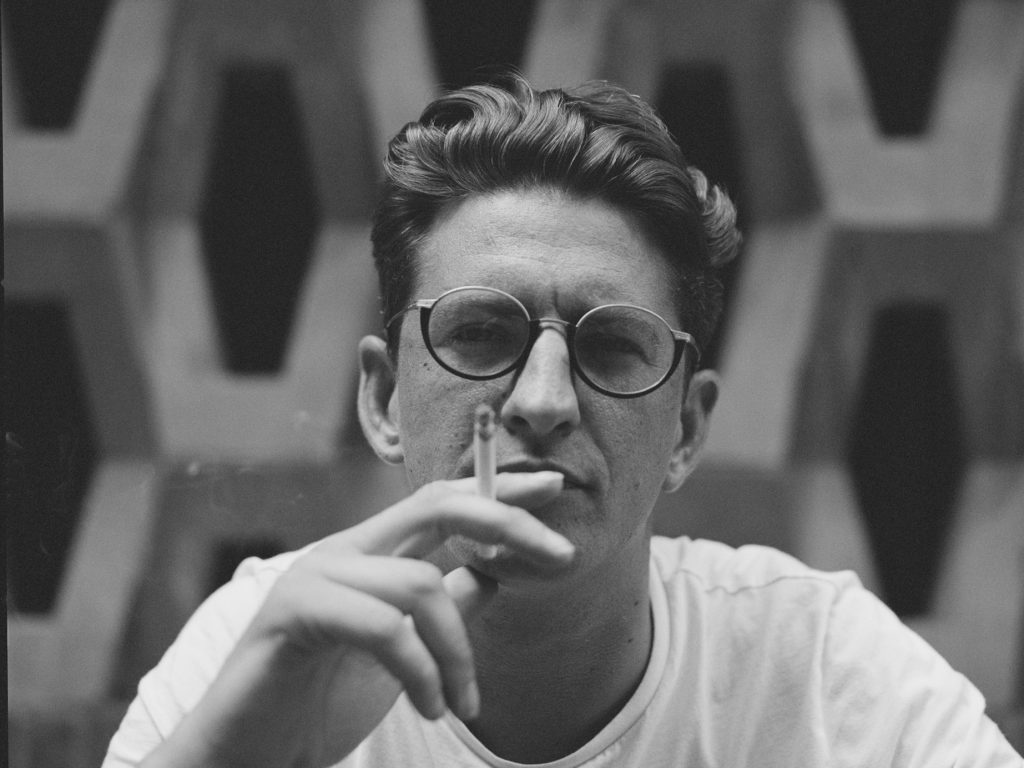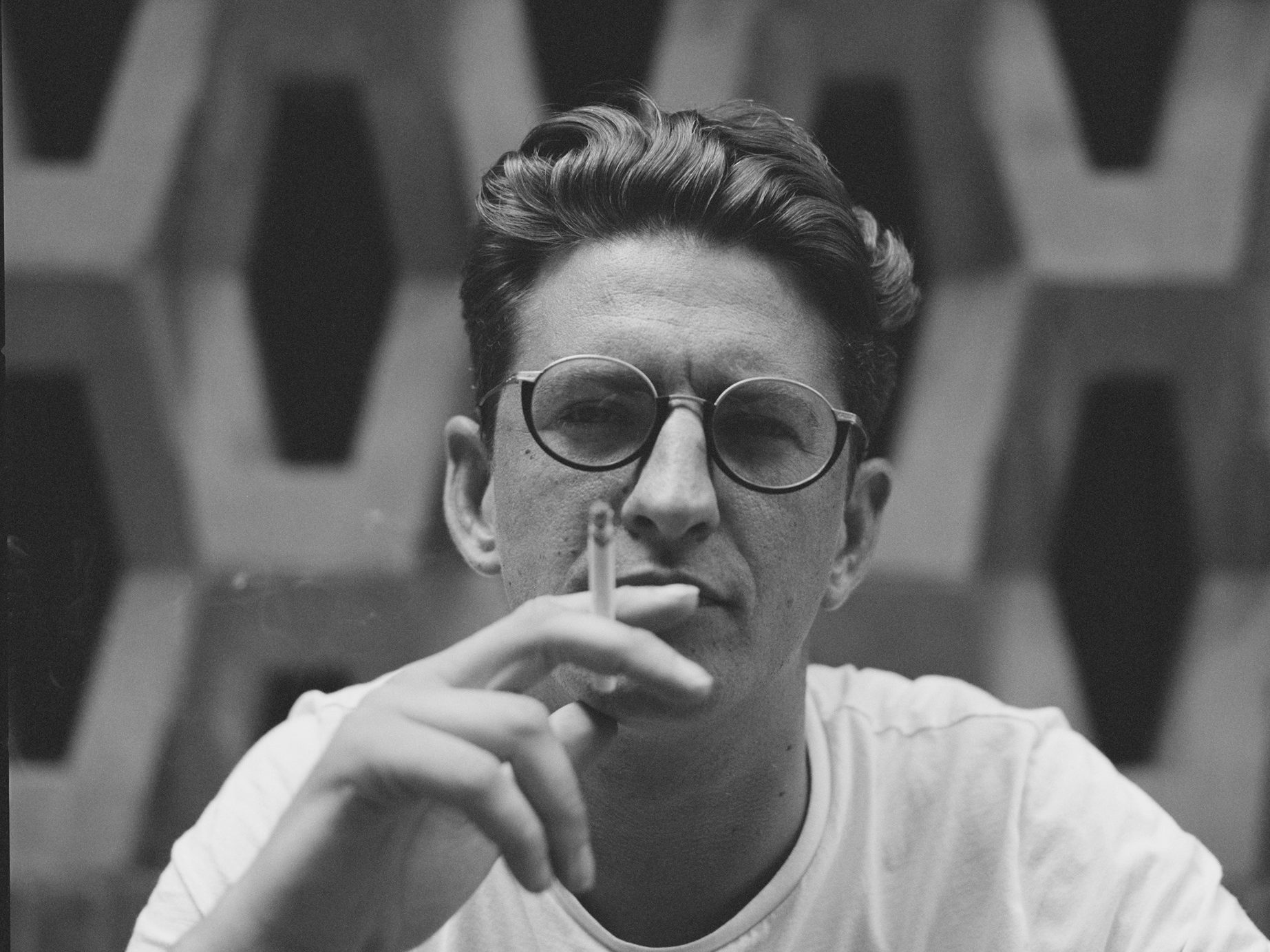 Skream
Website | Facebook | Twitter | Instagram | SoundCloud | YouTube | Bandcamp
If you haven't heard of Skream, now's the time to start listening. He's a legend in the dance music scene and has been dropping anything from classic dubstep bangers to entrancing house and techno hits over the past two decades. He's kept busy lately with the launch of his new record label IFEEL which has already seen Chester's Groove, "Trees," and "Instakord" in the house and techno realm, but also dipped his toes back into dubstep with "LOL OK" with Akeos and MUST DIE! as well.
At HARD Summer, Skream will bring forth a very special "Old Skool Dubstep Set" that will is something fans can definitely look forward to taking a trip back in time and hearing the sounds of the rise of the genre. Much akin to his performance b2b with Rusko at EDC Las Vegas 2019, it's sure to be filled with absolute heaters and we can't wait to hear his wide range of throwback sounds while vibing out to his OG dubstep set this year.
---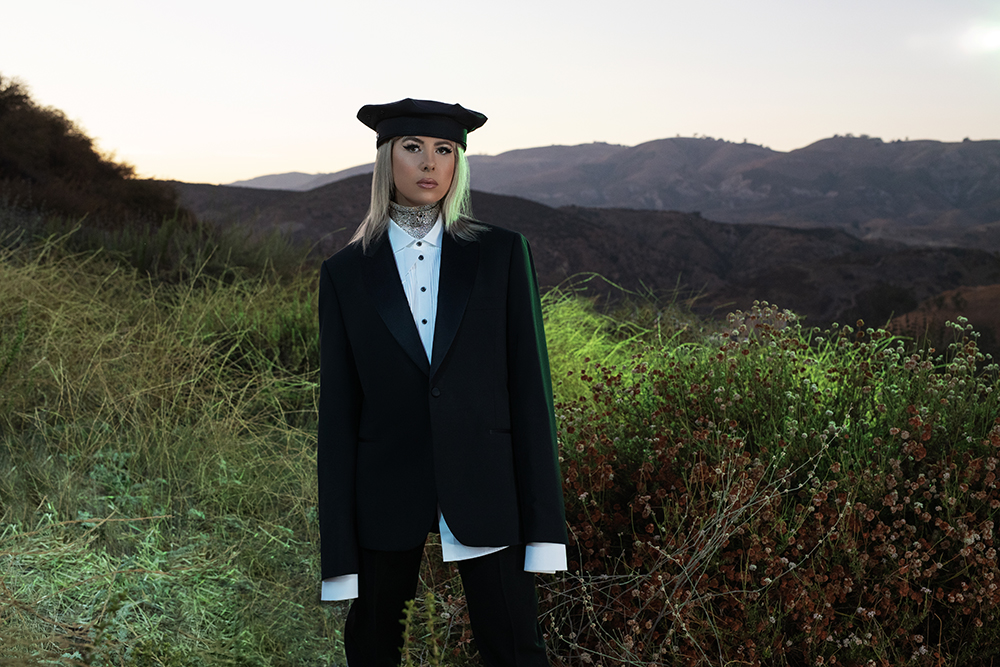 WHIPPED CREAM
Facebook | Twitter | Instagram | SoundCloud | YouTube | Twitch
Make room for more powerhouse females on the lineup like WHIPPED CREAM. This Vancouver-native has been around since 2015, but it wasn't until the release of her 2017 EP Persistence that she really started turning heads. With her latest release WHO IS WHIPPED CREAM?, listeners have really been able to uncover her true sound, which she describes as "limitless," and enjoy her versatility as a producer through changes in genres and impressive collaborations with up and coming artists.
WHIPPED CREAM's outspoken persona and authenticity is what sets her apart in the scene. Throw in the fact that she's a badass woman producer, and you have a recipe for success in the industry. She inspires other female artists to do the same and break out of their comfort zones to show the world who they really are. We now have a grasp on who WHIPPED CREAM really is, and we can't wait to see her slay her set at HARD.
---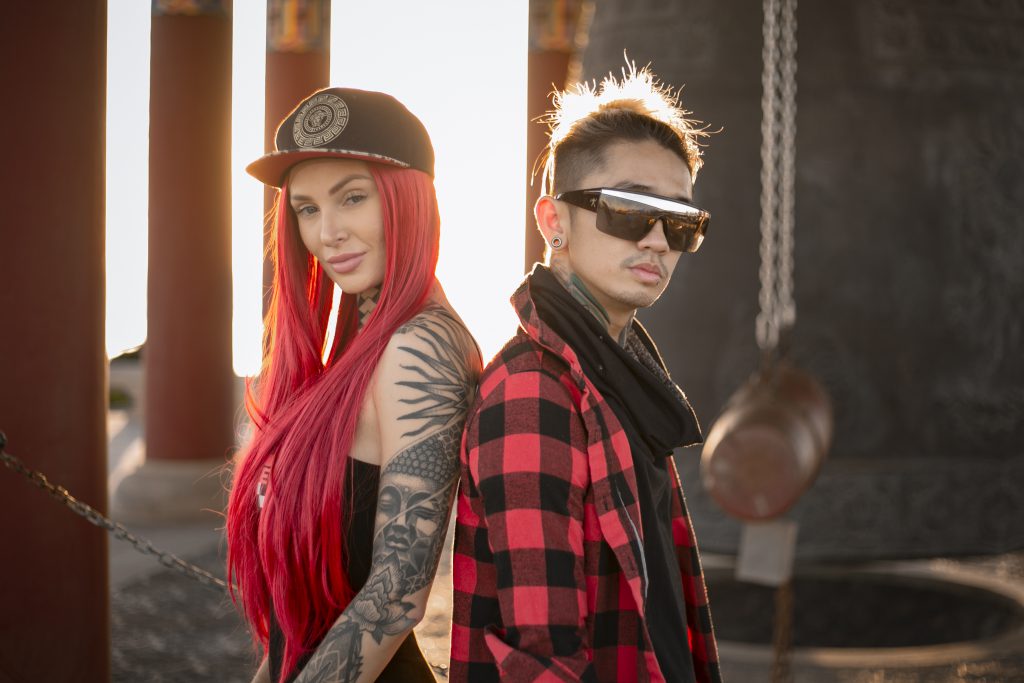 ARIUS
Facebook | Twitter | Instagram | SoundCloud | YouTube
EDM's favorite couple ARIUS knows how to throw a party. The love these two have for each other shines through in everything they do, whether it be their music, or viral videos they release on social media. And with hard-hitting releases on Circus Records, Tribal Trap, and Create Music Group and traveling the world from Hawaii to Bali, there's no stopping where this duo may go.
At an ARIUS set, you can expect the perfect blend of heavy bass tracks like "Bass Anthem" with Castroxo and "What I Need" with Akylla, but also hear their lighter melodic side with releases like "Medicine" with GLNNA and hit dance track "CRAZY FOR FALLING" featuring My Bad and Isaiah Brown. Wherever direction ARIUS goes next, we know that their love and passion for what they do will take them far. For a perfect rollercoaster through dubstep, euphoric tunes, and more, be sure to check out their set this year.
---
Connect with HARD Events on Social Media: