Dynamic duo ARIUS is back at it again with an immersive experience for their fans, a visual journey for the Invaders EP.
---
If you haven't been paying attention to the sounds coming from ARIUS then you better start now. This bass music duo already began to rise through the ranks with their energetic tunes and skills as finger drummers, but now they're enhancing their discography with something fresh. Paired with their latest release on Circus Records, the four-track Invaders EP, is a unique visual experience to add even more immersion.
Each track on the Invaders EP stands tall on its own as ARIUS masterfully guides listeners through energetic, bass-fueled soundscapes to explore. Kicking off with two trap tunes, "Fire to the Roof" and "Make Ya Body Shake," the duo shows off their skills in creating tunes that are perfect to get a dancefloor really moving to the beat. On the flipside, "Sandstorm" and "What I Need" with Akylla dose eardrums with heavy drops that will have listeners gasping for air and headbanging away.
Related: Want to learn more about ARIUS? Check out our Artist Spotlight to dive into their story and listen to their exclusive guest mix!
Unlike other releases in the realm of trap and dubstep though, the imagery doesn't need to imagined as they've produced a visual journey for fans to experience in full. Viewers can catch it as a full, continuous movie or as separated chapters to mix and mash it up to their pleasure, but the stunning scenery and story-telling elements really take the Invaders EP to the next level. What begins as an invasion leads to abduction, and inevitably becomes an ARIUS experience that's otherworldly, so strap in and take the voyage with them.
Check out the visual journey by pressing play on the playlist below, download or stream Invaders on your preferred platform, and stay tuned for more exciting things to come from ARIUS in 2021!
Watch ARIUS PRESENTS: INVADERS (THE MOVIE) on YouTube:
---
ARIUS – Invaders EP – Tracklist:
Fire to the Roof
Make Ya Body Shake
Sandstorm
What I Need w/ Akylla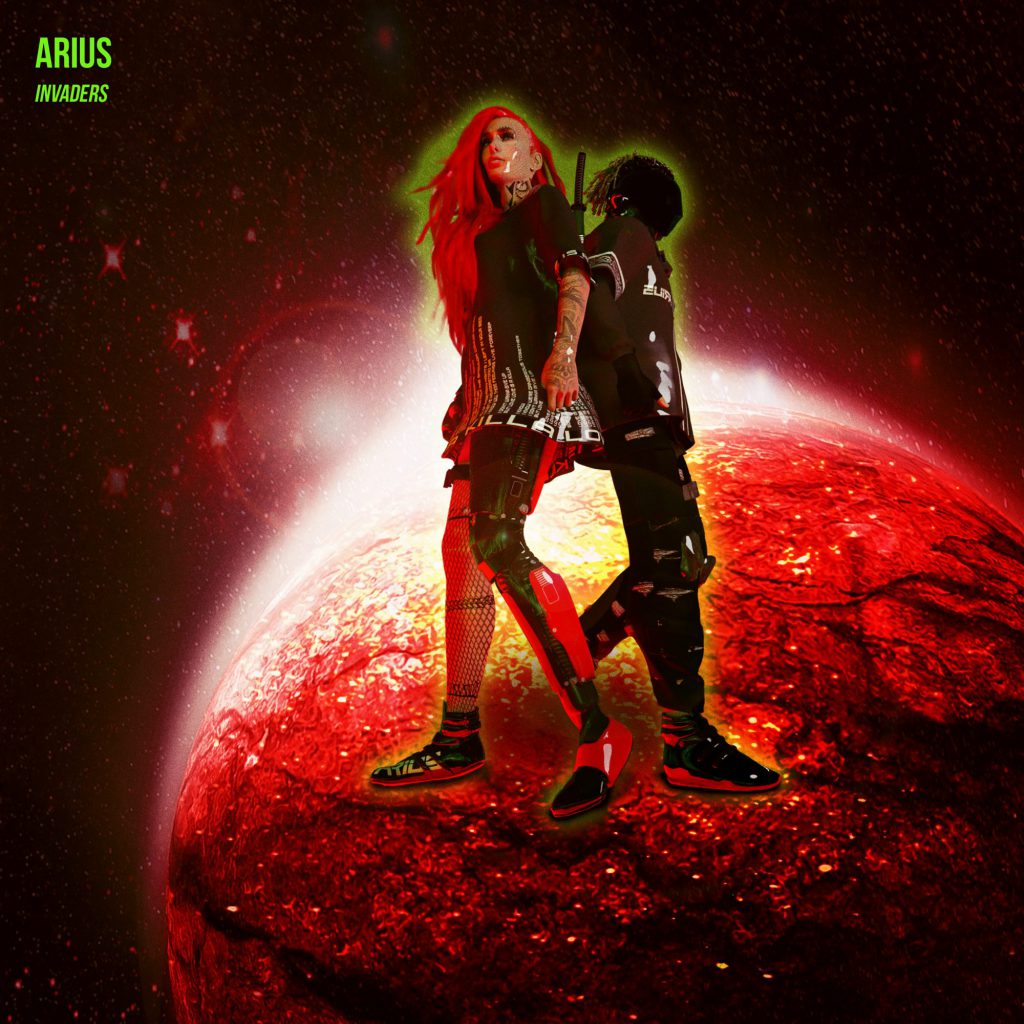 ---
Connect with ARIUS on Social Media:
Facebook | Twitter | Instagram | SoundCloud | YouTube