It's time for another blast from the past with Skream as Unreleased Classics Vol. 3 features OG tunes from 2003-2007.
---
One artist in the dubstep scene that should be familiar to anyone is Skream. Although you won't catch him playing the genre much as of late, his influential sound design set the bar for dubstep artists and the impact that he made on the scene solidified his status as a don. While tunes from his album Skream! and remixes for tracks like La Roux's "In For The Kill" continue to get rinsed today, a number of tunes remained tucked away for safekeeping, but now they're beginning to see the light of day.
Last year, Skream decided to open the vault of his Unreleased Classics and dropped two volumes on Bandcamp of dubstep gems spanning the years 2003-2006. Blessing fans with some of the greatest songs to ever grace the dubstep scene, he's now returned with the third and final installment in the series. This time around, Skream included tunes from 2003 to 2007, including "Check Em Out," "The Soul," "Lemon" and many more.
Unreleased Classics Vol. 3 is eight beautiful dubstep tracks that are sure to remind you why dubstep is such an incredible genre.
In fact, it's so hard picking just one track that really stood out on the album, each one did just for the sole reason they are such OG tunes. But the three that really brought back those early dubstep memories were "Deep Concentration," "Darkside Of Life," and "Jaws." These are the definition of big tunes with a slowed BPM and true wobbly sounds which give instant goosebumps that never faded away. Tunes that you'll want to dance the night away to in a darkened room with nothing but the music and the sound system keeping you company.
Every track on Unreleased Classics Vol. 3 will have you grinning after pressing play. Just like the first two, this one is only available to stream/purchase through Bandcamp, so head on over and purchase/download the album now and enjoy these classic dubstep bangers whenever you like.
Stream Skream – Unreleased Classics Vol. 3 on Bandcamp:
---
Skream – Unreleased Classics Vol. 3 – Tracklist:
Lemon
Deeper Concentration
Darkside Of Life
Bloc Tune
Check Em OUt
The Soul
Jaws
Requestline VIP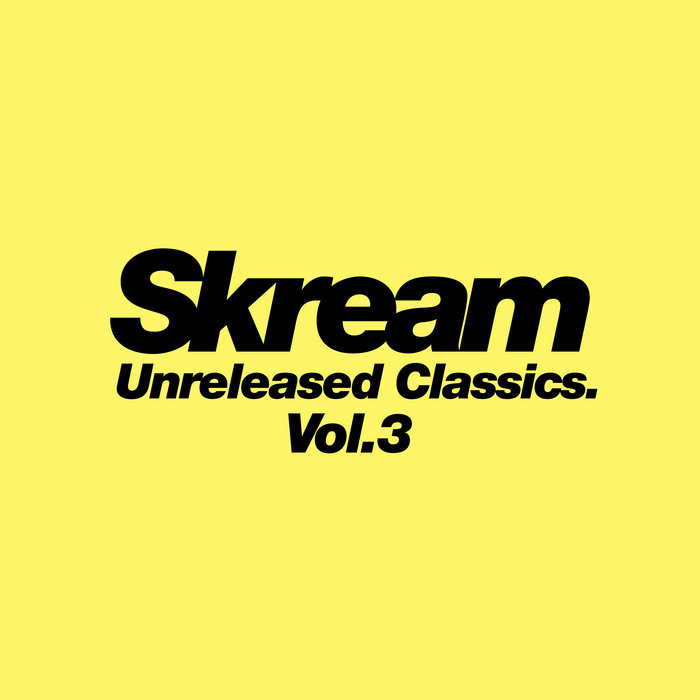 ---
Follow Skream on Social Media:
Website | Facebook | Twitter | Instagram | SoundCloud | YouTube | Bandcamp