Gabriel & Dresden keep the energy coming with a huge release of remixed tracks from their album Remedy by an array of talented artists.
---
Josh Gabriel and Dave Dresden have kept busy throughout the pandemic. Whether it's Dave's marathon Club Quarantine streams, Josh's efforts behind the scenes to power the streams, or releasing music and videos to get us through, these two just don't stop. Now, they have a gift to help usher in the new year – the gigantic remix pack of tracks from their album Remedy.
It's often said that a truly terrific remix is one that reimagines the original, and I totally agree. What's interesting with the songs from Remedy is that eight of the tunes on the album are vocal-driven, meaning that there will be a clear connection to the original. For me, that's actually perfect – a fresh new take to give these beautiful vocals a new backdrop and a new mood.
Yet we shouldn't overlook the non-vocal tracks, either. While fitting that Darude did a take on "Twelve," I'm almost surprised this one didn't become a vocal track with a little of Dave's signature digga digga dun in the mix. Regardless, Remedy (Remixed) is out now on Anjunabeats, it features 16 remixes from an amazing array of talent new and old while providing a little something for everyone. So give it a listen and read on for my take on these fresh cuts.
Grab a copy of Remedy (Remixed) from Anjunabeats now or stream it in its entirety on Spotify below!
Stream Gabriel & Dresden – Remedy (Remixed) on Spotify:
---
There is no slow build into the opening tracks of the album as we're dropped right into the upbeat heart of these remixes.
We open with perhaps the most complicated song name in history (or at least on the album) with "No One's To Blame" (feat. Sub Teal) – Dylhen Remix (Gabriel & Dresden Respray). It begins with a very quick harkening back to the original and then takes an immediate hard left turn into banger territory. The hard left is not a bad thing, though, and the respray grew on me quickly after a few replays. Both this track and the next, "Remember" (feat. Centre) – Genix Remix, are club smashers and tightly remixed.
Anyone who has read my past stories, will not be surprised when I tell you the Qrion take on "Falling Forward" is among my favorites on this album. It's no secret that I'm a big fan of Qrion, and I love her signature staccato synths that are heard here as a solid foundation for Sub Teal's vocals. This is a superb example of reimagining an original and an example where the vocals harken back to something familiar while the tune is new and fresh.
After the hypnotic remix from Qrion, we return to another pair of club bangers.
The first of these, "All I've Got" (feat. Sub Teal) – Lumïsade Balearic Mix, perfectly fits the style mentioned in its name. Even before seeing that in the title, I imagined dancing to this on the sweaty club floor of somewhere like Pacha Ibiza while listening to this tune. The second is "Keep On Holding" (feat. Jan Burton) – Ilan Bluestone & Maor Levi Remix and this one kinda has it all: callbacks, vocal echos, dark and heavy beats, and uplifting and light vocals. Only five songs in and I'm really missing dancing in a club!
The first non-vocal track took me by surprise, and I've replayed it endlessly since.
Entel is a new name to me, and their take on "Luna" is beautifully dancey and totally unexpected. I had to go back and listen to the original and the remix several times to better understand what they had done. It's such a good example of reimagining the original as there are some notable callbacks, but the remix offers up a unique twist as well.
While we're talking about non-vocal tracks, let's take a look at the only other one on the album, "Twelve – Darude Remix". Well, technically, the remix does have vocals, but they are highly tuned and super synthetic. In fact, I'm not sure we're supposed to understand the words themselves, or at least I can barely make them out.
The original is a strong track and it contains no surprises; this remix, however, is full of them. The synthesized vocals are just one of many truly playful elements Darude threw into this one. The next surprise is the strong drums taking over. Then, Darude adds layers of playful sounds, some pure synths, others more organic as if we're hearing animals in the jungle singing along to the beat. But the most notable thing Darude brings to this track is pure energy. The original is far from being chill, so Darude dialing it up to 11 is just something else!
Back to the vocal tracks, the next two featuring Sub Teal truly take me away before OCULA and Mike Saint-Jules enter the fray.
I had the pleasure of hearing "Something Bigger" (feat. Sub Teal) – gardenstate Remix for the first time when gardenstate was a guest on the NY Anjunafamily livestream. The chat went absolutely wild over this one! As mentioned previously, Sub Teal's vocals always take me away and while the original kept me grounded, this version takes me to the heavens. gardenstate's take really highlights the lift that Sub Teal brings to the mood and puts me in the clouds as the shimmering synths on the back half give me goosebumps.
Let's not get too comfortable in the clouds, though, because "No One's To Blame" (feat. Sub Teal) – Nourey Remix is quite the opposite. Nourey's take on this one is deeper and darker, with a little techno flair opening that counterbalances the Sub Teal vocals. The song transitions slowly from dark techno basement to uplifting trance festival banger, and does this in a very tight runtime just short of four minutes. In that time, I'd have gone from jumping up and down in the festival field to laying in the grass in a deep and complete euphoric state.
Rising star OCULA gives us a hypnotizing take on "Remember" (feat. Centre) that we covered when it dropped back in March of last year, it's an absolute stunner. Following a theme of leaving listeners stunned, "Keep On Holding" (feat. Jan Burton) – Mike Saint-Jules Remix is another hypnotizing track. His remix has a fast, steady beat that had me chair dancing as I typed my notes for this review.
Two very different takes on two very different tracks with "Will I Change" and "Coming On Strong."
The first of two remixes for "Will I Change" comes from Julian Gray and it features beautiful and smooth synths that hold up the vocals. This remix bleeds that classic trance style that slowly builds in the layers and energy, then breaks them back down. It's a lovely remix that I can replay over and over. The other take is from Simon Doty who takes the song to a darker realm with deep and rumbling synths underlying a separate driving rhythm. A truly solid cut of the original.
For "Coming on Strong" we first have the Fatum remix which is a deep and dark reimagining that is definitely welcome. Similar to the opening track, there's a brief callback to the original vocals and then, BOOM, Fatum drops some heaviness on us all! From the darkness there's a steady build-up that leads to a perfect drop for a sweaty warehouse rave. (Remember those!? I miss them too.) From there it just bangs through to the close. On the other hand, the remix from Myon is a straight-up festival banger. This is main stage, closing set material right here.
Saving the best for last, the closing track is, well, truly something bigger!
The Elevven remix of "Something Bigger" is a banger from start to finish. It's an absolutely huge track with gorgeous drops and deep bass lines. This is the one I want to hear in a smaller club so I can get up to the front corner and lean on the woofer with the other bass zombies. (Don't worry, I wear terrific 1of1 Customs earplugs – I just want to feel the bass!)
So there you have it – 16 reimagined versions of 10 terrific Gabriel & Dresden tracks. It's a wonderful package of remixes and there is truly something for everyone in here. Be sure to give Remedy (Remixed) a listen, you won't regret it!
---
Gabriel & Dresden – Remedy (Remixed) – Tracklist:
No One's To Blame (feat. Sub Teal) – Dylhen Remix (Gabriel & Dresden Respray)
Remember (feat. Centre) – Genix Remix
Falling Forward (feat. Sub Teal) – Qrion Remix
All I've Got (feat. Sub Teal) – Lumïsade Balearic Mix
Keep On Holding (feat. Jan Burton) – Ilan Bluestone & Maor Levi Remix
Luna – Entel Remix
Will I Change (feat. Sub Teal) – Julian Gray Remix
Coming On Strong (feat. Sub Teal) – Fatum Remix
Twelve – Darude Remix
Something Bigger (feat. Sub Teal) – gardenstate Remix
No One's To Blame (feat. Sub Teal) – Nourey Remix
Remember (feat. Centre) – OCULA Remix
Keep On Holding (feat. Jan Burton) – Mike Saint-Jules Remix
Will I Change (feat. Sub Teal) – Simon Doty Remix
Coming On Strong (feat. Sub Teal) – Myon Return To 95 Mix
Something Bigger (feat. Sub Teal) – Elevven Remix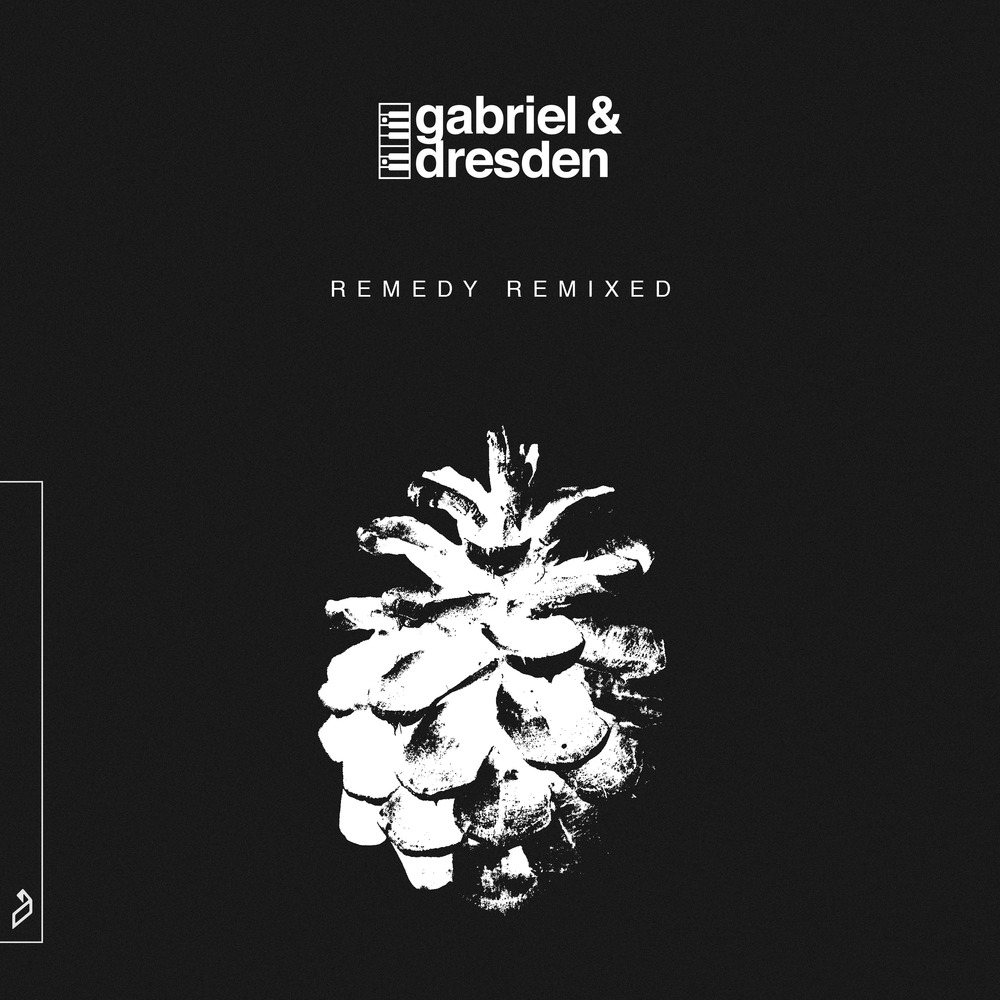 ---
Follow Gabriel & Dresden on Social Media:
Website | Facebook | Twitter | Instagram | SoundCloud | YouTube | Twitch