Dynamic duo Elevven swung by to chat about playing their last live set at ASOT 950 Utrecht and how they've taken to livestreaming for charity.
---
The duo that make up Elevven, Shahin and Swapneel ("Neel"), have been around the scene for awhile now, even if the Elevven moniker is (somewhat) new on the scene. And for them, 2019 into 2020 was building nicely on earlier successes culminating in their largest live appearance to date at ASOT 950 Utrecht. They also made appearances on the ASOT 950 Compilation Album and ASOT 2020 as well.
But then COVID-19 struck and Elevven took quickly to the livestreaming game while also doubling down on production time. As they started streaming, the quickly became a fundraising powerhouse, dedicating many of their streams to various causes. Next up they are part of the "Keep Our Worlds from Fading to Silence" event organized by XiJaro & Pitch. This event will run 36-hours and has a loaded lineup including Rinaly, Ruben de Ronde, Darude, Somna, and more, but before the show, we had the chance to chat with Shahin!
Check out Keep Our Worlds from Fading to Silence on Twitch, look for the set times at the end of the article, and read the full conversation with Shahin from Elevven below!
Stream Elevven – Live at ASOT950 Utrecht on SoundCloud:
---
Hello Shahin, thanks for talking with us! First and foremost, how are you and Neel doing during this crazy pandemic time?
Yeah, we're doing okay, thanks!  I just bought a house a few months ago and Neel came by for the first time a couple weeks ago; but I've barely seen him or anybody. We're both just locked up at home. We haven't been able to DJ together. Thankfully, due to technology, we can continue to work on music, and we've both been doing streams, but individually, not together. 
Can you take us back to the beginning for a moment? How'd you each get started in dance music and how did you come together to form Elevven?
We both used to produce music under individual aliases: mine was Eskai and his was SNR. And at that time, I was living in England, Neel was in San Francisco. I actually have my Master's in film scoring, so I started dabbling in film. But on the side I was really getting into dance music. So I started producing dance music. Several years later I finally had a track that was worthy of being signed somewhere and it got picked up by Silk. Neel did one of the remixes so that's how I first met him. Then Silk asked us to remix a track that Neel had just done with Jan Johnston on vocals called "Beautiful Change." I was like, "Hell yeah!" Jan Johnston was a big name for me, especially back then. So I was super excited. 
Eventually I found myself in San Francisco for work, and we started hanging out in person. We did a bunch of songs together as Eskai and SNR, and one of them did really well – it was our track "Swipe" which got featured on A State Of Trance 2017 compilation. "Swipe" was really the big moment for us and we were barely doing anything solo anymore. Ekai and SNR was a real mouthful so we created an actual alias together as Elevven.
You and Neel have very different styles that come together so nicely. And yet these aren't styles that are often thought of as compatible. How has your combination of melodic and bass been received in general? I personally love it and want more! But perhaps this is not for everyone?
Yeah, it's not for everyone and that's fine, you know? Trance music for me is a feeling – it's not a BPM or type of music or a bassline. It's all about the feeling that you get. Neel and I are very different in the studio. I'll focus on the melodics and the breakdowns; those are my strengths. His strength is definitely in sound design, and coming up with unique kinds of crazy sounds and basslines and stuff like that. So together it's really nice because there's stuff that I would never be able to make on my own. 
So he'll work on something, I'll work on something and we'll send each other versions of it. He'll send me an idea he came up with, I'll throw something on top and see how it works. There's a lot of back and forth. It's probably not the fastest so we're pretty slow because of this. But I think it's pretty unique and it means that we have our own sound in some ways, and you know, that to me is like the hardest part to nail.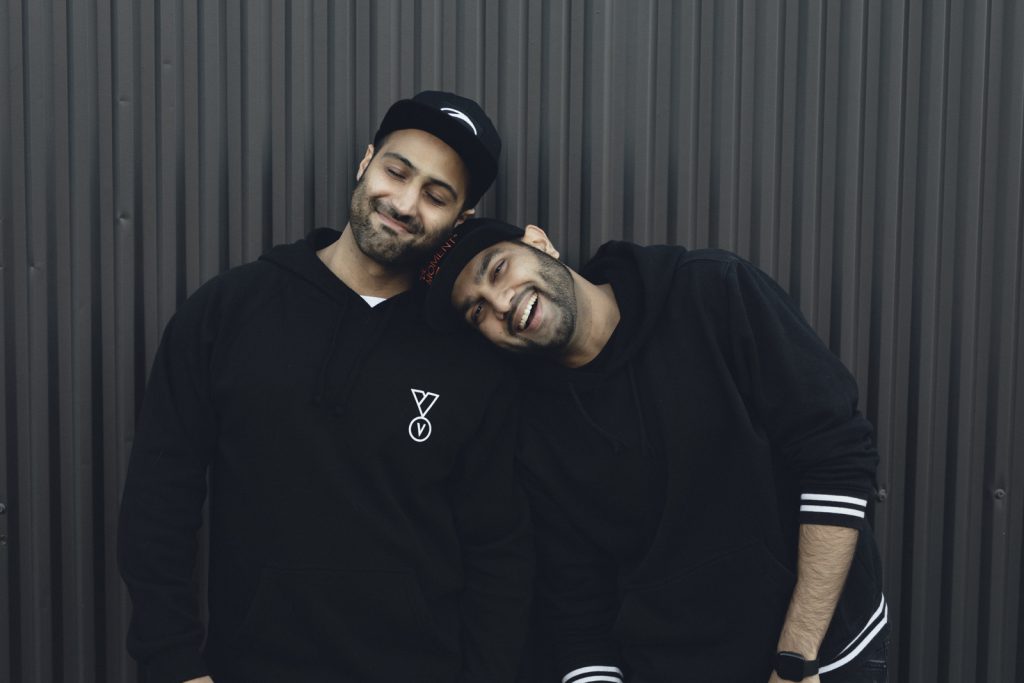 You worked with Silk Music earlier in your career, Armada more recently, and others. What have these labels contributed to your career and how are they different?
Silk to me has always been like my spiritual home because they were the first label to take my music. And now I'm such good friends with the guys who run it. Then there's various labels and friends that we've made along the way. Armada Statement in particular, which is Ruben de Ronde's label. He has become a really good friend of ours and so we've released music with him. Then labels like Anjunabeats where we arguably had the biggest track that we've had so far. I think there's something to be said for being able to release on many of them and not be tied down.
Before The Great Pause, you got to perform at ASOT 950 Utrecht. That must have been an amazing experience! But this was also among your last live shows, right? How was that event and the weeks that followed? 
It was actually our last live show and it was also a weird show because Neel wasn't able to make it. One crazy thing led to another and he just ended up stranded in an airport in Philadelphia. We tried everything but he had so many weird compounding flight issues. So I had to do that show solo, which was the first time I've ever played as Elevven solo like that. And what a hell of a show to do that way!
To make it worse, Neel had all our gear with him. So on the day of ASOT I bought USB sticks at the Amsterdam train station. And then I had to borrow Ruben de Ronde's DJ headphones for the night. It was a hell of a show, though!
How was the transition to livestreaming for you? I'm sure it wasn't "easy" for anyone, but was it relatively easy for you? How do you balance livestreams and producing?
It's less time consuming than real shows because obviously real shows require travel. But that being said, Neel and I are not like Above & Beyond who have shows five days a week, So we actually stream more than we would play live shows. We have three or four streams a week right now and still have time to produce. And we each do roughly half of the streams in addition to our day jobs. I work in video games. So for me, I've been streaming on Twitch for a while, actually, but playing games and stuff. This has been a very different type of streaming, but I was already pretty familiar with Twitch and how to stream. 
What was more difficult was finding our groove and how to play streams. It's kind of weird, you're playing to nobody and everybody at the same time. Plus, your mixing skills are under the microscope in a way, because you're not in a live environment. If you mess up a little bit live, no one can really tell unless it's recorded. But here everything is broadcast and it's in crystal clear fidelity. So if anything goes wrong, everyone knows!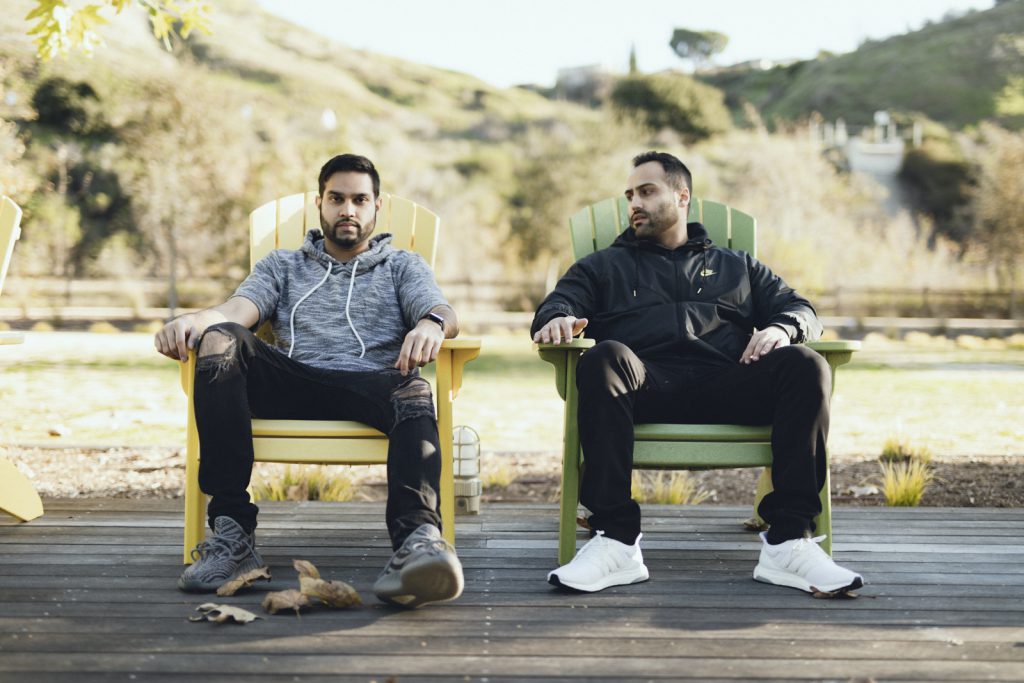 Elevven has become known as a fundraising powerhouse since the livestream revolution began. Was this always your intention? What drove this?
Over the last few months, the world has been a pretty interesting and dark place. We wanted to try and do a little bit to give back. I had this weird realization, like, these decks behind me here, we crowdfunded those. When we first started streaming, Neel had our decks and I didn't have any gear for streaming. And with COVID, I didn't want to go over and just pick them up. So he ran a bunch of streams and asked for donations.
We raised a bunch of money for these decks and once I got them, I thought about other causes. If I can raise money to buy myself some stupid DJ gear, maybe I can raise money towards something that's actually more important. And that's where it began. So we did a stream the other day for several Black Lives Matter charities and I think we raised $1,700 in a few hours, which is pretty insane!
Your next big fundraiser is a part of Keep Our Worlds from Fading to Silence a 36-hour livestream raising money for the Norrie Foundation. What drew you to this cause? 
A couple of weeks into our streaming, I was just taking a look and seeing who else was streaming on Twitch. I didn't know who else was doing DJ streams other than Gabriel and Dresden, really. I saw XiJaro & Pitch and I was thinking I've heard that name, but I don't really know who they are. So I visited his stream and discovered that he's blind! Meanwhile his DJing is incredible. And he's just so into the music. You could tell he was getting real joy out of the music and it spoke to me. You aren't able to see but you find joy, through sound and it's really powerful for me.
On his stream there's a link to the fundraiser he had done for the Norrie Research Foundation so I read about it. I didn't realize that he was also going deaf. It was heartbreaking to think about someone who loves music so much already is visually impaired, but the one thing he loves is also being potentially taken from him, and that was really powerful; I felt really moved. Through a fan in his chat we were able to get in touch. I said I want to help raise money to make sure we meet your donation goal. I connected him with several DJs of which one or two are participating now. He really did all the work on the lineup, though.
As we wrap this up, I'd love to know what you miss most during quarantine aside from live performances. What's the thing you are most looking forward to doing when were able to interact openly IRL?
Traveling! You know, it's funny, between my day job, and my night job DJing they both involve a lot of travel. And towards the end of last year I was just burnt out. I couldn't wait to not have to travel for a few months; over Christmas, to just hang out at home. I didn't realize it was going to be like a year of no traveling but here we are!
I love seeing new places and going back to Europe. I grew up in England, as I said, so I've been all over Europe and it's nice to have a little break from America over there from time to time. I'm very lucky that we moved into this house as things were shutting down. I have much more space, my dog can run around the yard, things like that.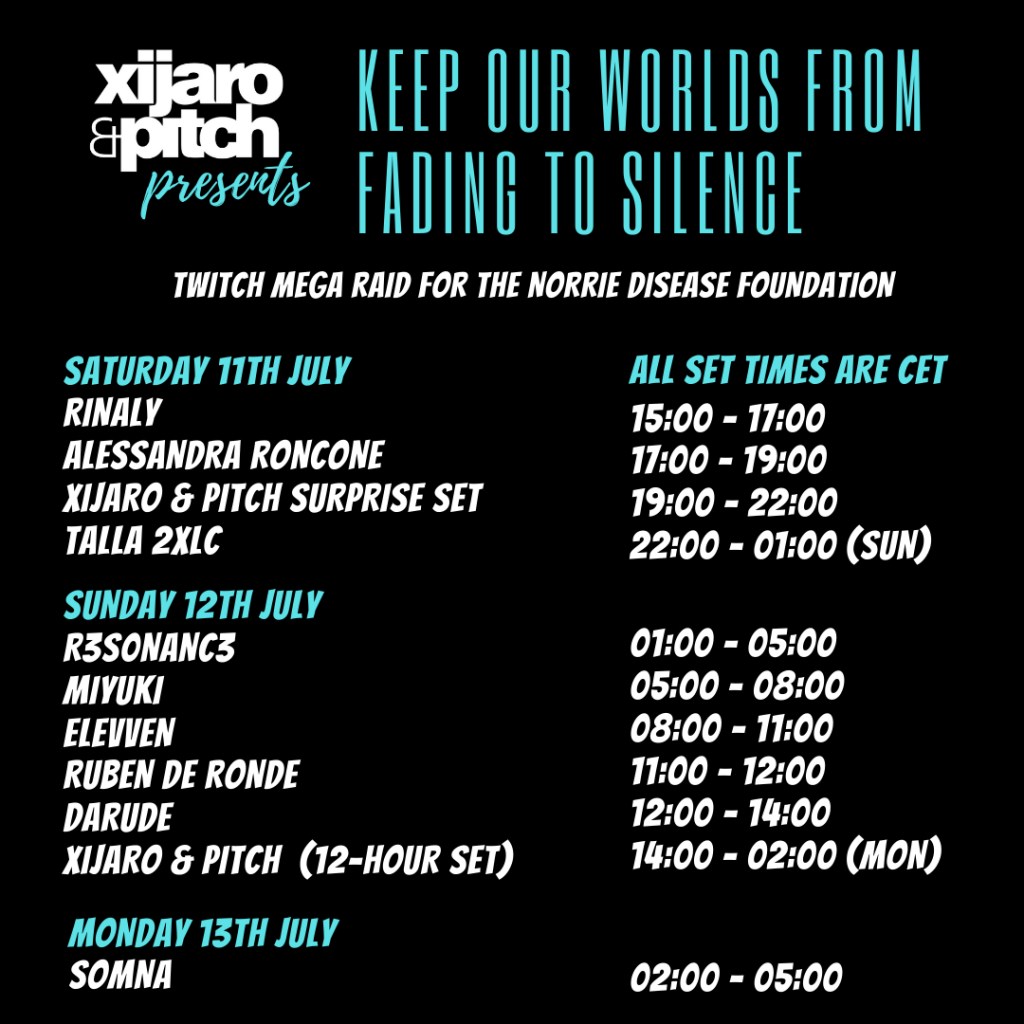 ---
Follow Elevven on Social Media:
Website | Facebook | Twitter | Instagram | SoundCloud | YouTube | Twitch