Anjunabeats Volume 15 mixed by Above & Beyond is officially out today as Anjunafamily members celebrate 20 years of the label's success!
---
It is that time of year for Anjunafamily members to turn their speakers up and find true happiness among the music that makes Anjunabeats one of the most beloved labels to ever grace the scene. Their dominance is amazing and has delivered incredible music since the turn of the millennium, lifting emotions and acting as the best type of therapy as we navigate this crazy thing called life. Today we continue the journey with the unveiling of Anjunabeats Volume 15!
Ultimately, a 34-track continuous mix broken up into two discs, and it was Tony McGuinness' turn to take a crack at the challenge and has dug deep to make this volume sparkle bright. This was the first Anjunabeats compilation that Tony had to do completely remote (due to the pandemic) and it seems as if he was particular when it came to ensuring that the album flowed and crescendoed with power and grace.
Anjunabeats Volume 15 isn't just a compilation that rehashes some of the greatest tracks to hit the airwaves as of late but it is also crammed full of fresh new dance floor gems. The release also showcases more than 30 of our favorite friends and family of the brand like Andrew Bayer, Cosmic Gate, and Jason Ross as well as highlighting brain-bending projects like the newly minted Elysian and the mesmerizing gardenstate.
So enough from me for just a second as it is time to purchase your copy of Anjunabeats Volume 15 on your favorite music platform! Continue on to stream the beats as I dig into some of the most exciting offerings and noteworthy characteristics that make this compilation pop! Here's to the next 20 years of Anjunabeats!
Stream Anjunabeats Volume 15 on Spotify:
---
Listeners enter a progressive realm where your stress begins to fade away with each passing beat on Anjunabeats Volume 15.
There is a divine weightlessness that I feel throughout every inch of disc one. It would be Qrion's remix of "Falling Forward" by Gabriel & Dresden chosen to set the tone and I believe that this choice did so much justice when preparing the soul for what was soon to come. For over an hour I am swept away by a melodic breeze that holds strong and true, ever playful yet calm and consistent. I close my eyes and imagine I am at The Gorge, longing for the day when our beloved Anjunafamily can celebrate face to face once again.
As I get whisked away off into the abyss of sweet memories "I Know You" by Jordin Post offers the first intense shift in character as the billowing low-end details and flickering synth line spins me up for the first of many dance breaks on my living room floor, otherwise known as Maria's VIP Lounge.
Holding strong to the increasing energy, by the time I reach the halfway mark I have fully welcomed a much deeper side of the progressive realm. Low octave basslines and crisp house kicks are the key to happiness from tracks like Marsh's remix of "Irufushi" while the somber vocal essence of "Part Of Me" by Spada kicks me far into a subterranean realm that is cool, calm, collected, yet sexy and incredibly hypnotizing.
From here, Tony has decided to keep us flowing on a consistent trajectory for a little while, which inspires the body to find its flow.
Track bundles like this leave me extremely satisfied because it is through a consistent rhythm that we are allowed to settle into our groove pocket. No nonsense. No thinking. Just dancing. Just living. It's really all we need. Of course, each track still has its own dynamic flavor, but there are no un-needed distractions. It's a vibe. And this is what I feel from Kyau & Albert's "Beehive" through PROFF's remix of "Overtones."
Then of course there are the tracks that slam me right square in the face. The first of which is Milkwish's 4AM Mix of "No Time To Wait", Jerome Isma-Ae's remix of "Oceanic" by Above & Beyond Present Tranquility Base and Mat Zo's "Problems." These are the special moments that demand to be heard and felt. Unique groupings of sound that send electricity through the night sky. Peak hour stunners that allow for a debaucherous romp into the dark unknown. Oh, so good.
I'm not crying, you're crying! It is now time to let trance seep deep into the soul.
Energy, energy, energy! The second disc is nothing short of trance in its finest form bringing both the emotional feels with life-giving vitality. I mean seriously, "I Saw Good" by Above & Beyond may only be the second track on this disc but it has got me shaking from head to toe as my emotions get the best of me. I simply want to reach my hands to the heavens and cheer as our faithful leaders have arrived, shifting the game completely.
Fast forward directly into Above & Beyond's Club Mix of "Reverie" and I begin to question if I am going to make it through this disc without sobbing. Zoe Johnston has one of the most recognizable and honest voices in the entire industry and I am always a puddle of goo every time I hear that magnificent siren's song. What would trance be without a great vocal? It is literally why, although I may stray from time to time, I always come back to the genre.
But it isn't just the romantic stunners that deserve serious accolades.
Greatness is also found in fiery body shockers like Mat Zo's "Petrushka" or through illuminating mainstage mammoths like ALPHA 9 & Muvy's "Friend." Or how about pulse-pounding peak hour party pumpers like Above & Beyond's "Jam" or the ethereal wonderment of Cosmic Gate & Andrew Bayer's "The Launch." All of these offerings keep me locked in for a roller coaster ride to the stars.
There is never a dull moment with trance at the forefront of the shenanigans because there are just so many flavors to choose from. Tony McGuinness made sure to showcase the best of the best as he hand-picked productions worthy of dominating the largest dance floors on the planet! Imagine hearing "Crash" on the big speakers. It's a moment I pray I get the opportunity to experience someday.
As I dance my way through the meat and potatoes section of disc two, enjoying the wild flavors of our Anjunabeats favorites, I reach a very interesting tune. One that deserves a special shout out. It is "The Fountain" by Sunny Lax. There is a fierce dissonance throughout the track that at first listen, I wasn't sure what to make of it. But, the more I rewind and listen, the more I am drawn to this tune like a moth to a lamp. It is also the perfect segway into "Diving Out Of Love" by Above & Beyond. The controlled chaos in this track is truly phenomenal.
In every album, there is that one track that shines bright and cuts as deep as a diamond.
With 34 tracks embodying everything that Anjunabeats represents as a leading label in the industry, my heart belongs to the true MVPs, all of the artists who have made Anjunabeats the industry cornerstone that it is today. And now, the only thing left to do is give a strong nod to my favorite track of the entire package, "The Light" by Grum & Genix.
While there were many contenders it was this track that shot a firework straight out of my brain. It's extreme, underground, sexy as hell, techno-driven, and the reason I am beyond obsessed with dance music culture. I can only imagine hearing this boom through the speakers in a sweaty warehouse as moving heads cast a glow on the bodies intertwining on the dance floor. With that being said, I hope you enjoyed Anjunabeats Volume 15 as much as I did!
---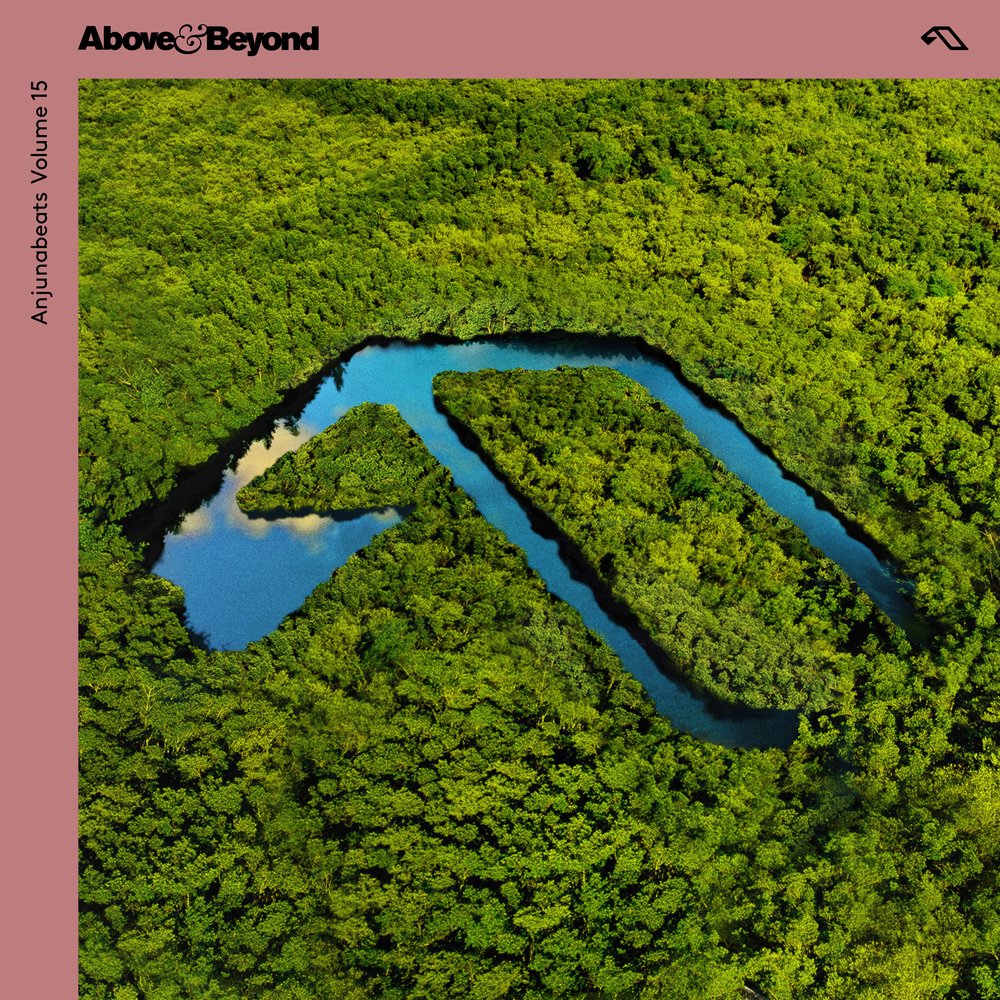 Anjunabeats Volume 15 – Tracklist:
Disc 1
Gabriel & Dresden feat. Sub Teal – Falling Forward (Qrion's Ambient Intro Mix)
Durante & HANA – 13 Voices
Marsh – Lost In You
Le Youth – Arizona
Jordin Post – I Know You
gardenstate – By Your Side
Super8 & Tab – Irufushi (Marsh Remix)
Spada – Part Of Me
Kyau & Albert – Beehive
Tinlicker – Sleepwalker
Frost – Overtones (PROFF Remix)
Jerome Isma-Ae & Milkwish – No Time To Wait (Milkwish 4AM Mix)
Spencer Brown & ALPHA 9 – Ariel
gardenstate – Surreal
Above & Beyond pres. Tranquility Base – Oceanic (Jerome Isma-Ae Remix)
Mat Zo – Problems
Disc 2
ALPHA 9 – Time Traveller
Above & Beyond – I Saw Good
Above & Beyond feat. Zoë Johnston – Reverie (Above & Beyond Club Mix)
Mat Zo – Petrushka
Gabriel & Dresden feat. Sub Teal – Something Bigger (Elevven Remix)
ALPHA 9 & Muvy – Friend
Grum & Genix – The Light
Above & Beyond – Jam
Andrew Bayer & Genix – The Test
Oliver Smith – Sacrifice
Cosmic Gate & Andrew Bayer – The Launch
Jason Ross – The Accord
Above & Beyond feat. Richard Bedford – Bittersweet & Blue (Above & Beyond Club Mix)
Above & Beyond – Crash
Elysian – Water
Sunny Lax – The Fountain
Above & Beyond – Diving Out Of Love
Above & Beyond – Sun In Your Eyes (Sunny Lax Remix)
---
Follow Above & Beyond on Social Media:
Website | Facebook | Twitter | Instagram | SoundCloud | YouTube