After unveiling the first release on Deep State Recordings GRUM stopped by to chat about the new imprint and what's to come in the future!
---
If you love the sound of progressive house then there's no doubt that GRUM is an artist who should be on your radar. Known for his skills both in the studio and behind the decks, he's been pushing the boundaries of the style with his stunning releases that commonly found a home in the Anjuna Family.
Now, after releasing his long-awaited album Deep State on Anjunabeats and launching a radio show that bears the same name last year, he's kicked off 2020 with even more exciting news. That's right, GRUM has unveiled Deep State Recordings, a new imprint that will be a home for all things progressive. He launched the label with a solid, two-track EP from emerging artist KANE to really pack a punch and start it off on the right foot.
Related: Want to dive deeper into Deep State? Check out our review of the album and find out why it was one of the best releases in 2019!
With Deep State Recordings in full swing and plenty more in store on the horizon, we caught up with GRUM to discuss where he plans to take the label and more. Listen to the latest episode of Deep State Radio below and read on for the full chat!
Stream GRUM's Deep State Radio on SoundCloud:
---
Hi Grum, thanks for taking the time to sit down with us today! First off, congratulations on the launch of your new imprint Deep State. When did the idea to carve out your own label begin and what sort of releases do you hope to feature on it in the future?
Thank you!  Having my own label is something I've always wanted to do, and with the album finally out the timing just felt right to do it and try and build upon that. It will be an outlet for mostly underground progressive music I love.
While many artists mark their new imprint with a release of their own, you've selected Kane as the first to grace the label and introduce it to the world. What led to this decision and how did you discover Kane's music?
I've been friends with Kane for a good few years now.  He's been working away with various different music projects and I've always admired his passion and enthusiasm. He initially sent over "Days Like These" and I felt it would be a great first release. It's quite bold and different but fits with what I want to do with the label.
Last year saw the release of your album Deep State that arrived after a fairly lengthy delay. Can you share what it like during the time in-between the initial release date and when it was delivered to the masses? What emotions did you feel when it was officially released?
Yes, that was a very difficult time, especially since I was put in a situation I was not responsible for.  Thankfully we managed to get it sorted out.  I was obviously very glad to finally get the album out – it was a relief, and really looking forward to moving on.
Along with Deep State came your new show, Deep State Radio that debuted last year as well. For those who haven't tuned in to an episode yet, what should they expect to find when they do?
The radio show was another thing I'd always wanted to do.  It's really just a mixture of electronic music I'm loving each month, from deeper prog to more banging stuff.  I'm also dropping in a few edits and remakes I create for my sets, which are exclusive to the show.  I also talk a bit in the show, which isn't really something that comes naturally to me, although I am enjoying that challenge!
The last time we spoke was in 2018 and you mentioned that you were putting retro covers on the shelf for the time being. Is that still the case in 2020 or should we expect some classics getting a reboot sometime in the future?
I will always love sampling and the idea of creating something new from something else.  But yes, at the moment in terms of official releases it's all about creating something entirely new and really putting my stamp on what I do.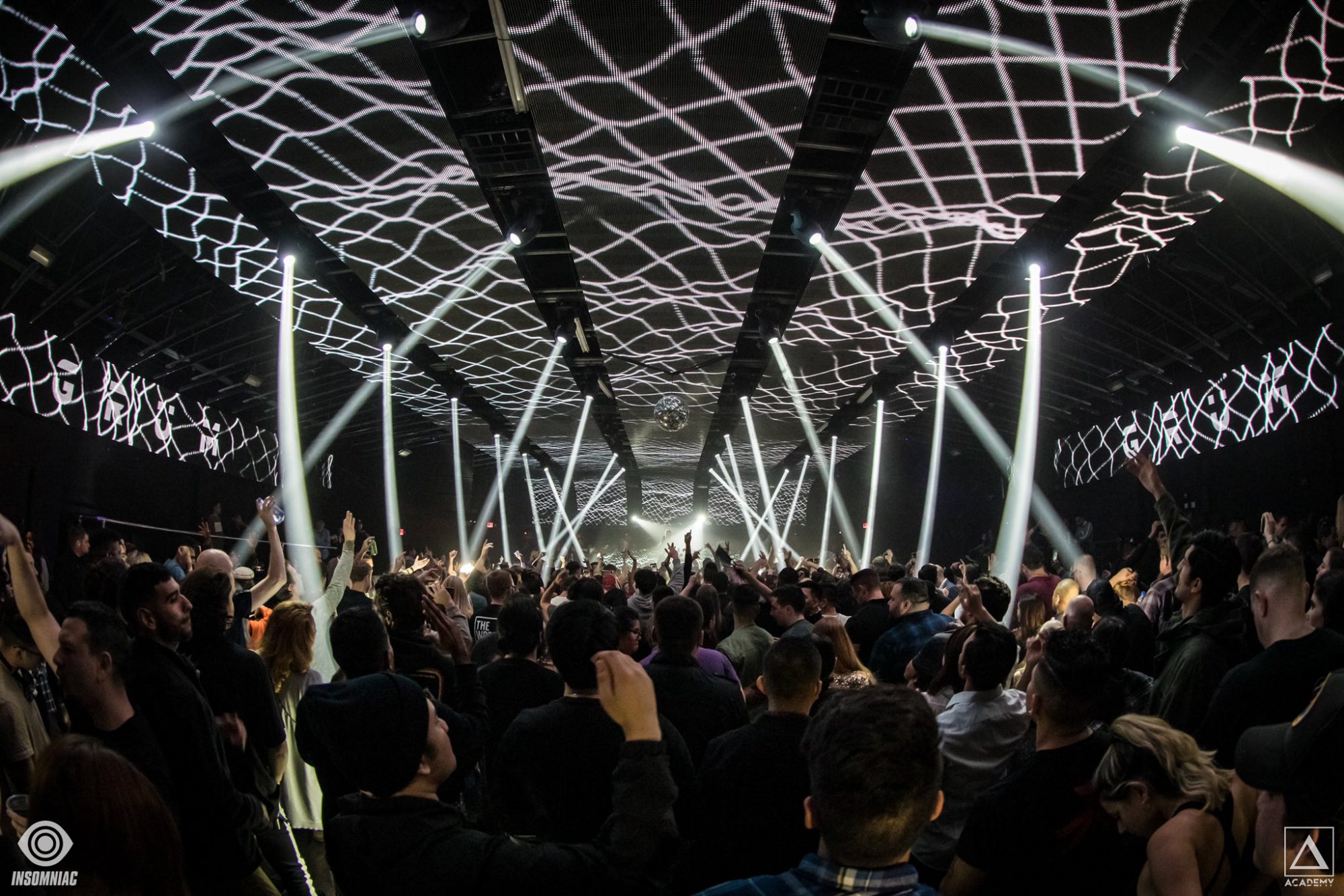 The progressive side of dance music has really re-emerged in the scene here in the US with new artists finding a passion for the style. If you could offer up a piece of advice to those who are looking to make their break in the scene, what would it be?
My advice is always just to do what you love, whether it's trendy or not.  Following your own path may feel a bit like being an outsider, but if the music is great people will always come round to it, I think.  Kane mentioned above is a good example of that.
You also recently hosted an AMA on Reddit where you took questions from fans. As an artist who has been in the scene for a number of years, do you feel that that engaging fans online has become more important for artists?
In some ways, yes, people want to get to know you a little and I think that's ok.  But there is such a thing as giving too much away.  Growing up, the thought didn't cross my mind about what the Chemical Brothers were having for dinner.
Finally, aside from your career, what personal goals do you hope to reach in 2020 and beyond?
My career really is my whole life, it's hard to do it any other way.  But, I do really want to read more books!
---
Connect with GRUM on Social Media:
Website | Facebook | Twitter | Instagram | SoundCloud | YouTube