Cosmic Gate has answered our prayers by releasing Wake Your Mind Sessions 004 and blasting us off to another world.
---
While we might still be in quarantine due to COVID-19 that does not mean we need to stop listening to great music. In fact, this is the best time to venture out of your comfort zone and explore different artists. Enter iconic trance duo Cosmic Gate who just released the latest edition of Wake Your Mind Sessions and it is truly one for the books.
While incorporating their classic signature trance sound, Cosmic Gate has included a large variety of artists on Wake Your Mind Sessions 004 ranging from icons like Above & Beyond to artists who have recently made a major splash like Kolonie. Of course there are a smattering of their own remixes as well with "Need To Feel Loved" and "Lizard" prominently featured.
Related: For a closer look at Cosmic Gate, check out our most recent interview with the legendary trance duo! 
Broken into a two parts, the first mix of Wake Your Mind Sessions 004 is perfect to listen to while getting in the zone with a heavy workload, homework, or just to play music to relax. It also shows off the diversity in Cosmic Gate's tastes in music by including releases such as Kyau & Albert's rework of "Guarana" by Marc Marberg and "Womaa" by Spencer Brown & Wilt Claybourne.
Just when you thought you could have all the feels in the world, Cosmic Gate has rewarded fans with the second mix that presents artists such as Andrew Bayer, Above & Beyond and more! It even includes Cosmic Gate's recognizable 'Your Mind' intro mix to kick things off before flowing into a stunning rework of Armin van Buuren & Avian Grays' single "Something Real" and more!
Press play on Spotify below, grab it on your favorite platform, and let us know which mix you prefer in the comments!
Stream Cosmic Gate – Wake Your Mind Sessions 004 on Spotify:
---
Cosmic Gate – Wake Your Mind Sessions 004 – Tracklist:
Mix 01.
Nihil Young & Less Hate – Loss
Jonathan Rosa featuring Kyla Millette – Daylight (Simon Doty Remix)
All Living Things – Programme Music
Sudhaus & The Wash – Meridian (Solid Stone Remix)
Tinlicker featuring Run Rivers – Vanishing (Dosem Remix)
gardenstate – Delta
Fuenka – Bogano
ANUQRAM – Bionic Soul
Rafael Osmo – Allenby
Spencer Brown & Wilt Claybourne – Womaa
Chicane featuring Moya Brennan – Saltwater (AVIRA Remix)
Rolo Green – Kuat
Marc Marberg – Guarana (Kyau & Albert Rework)
Cosmic Gate & Foret – Need To Feel Loved
Kolonie – Paradigm
Mix 02
Cosmic Gate – Your Mind (Intro Mix)
Paul Thomas & White-Akre – Vyote (Grum Remix)
Bryn Liedl – Rites
gardenstate – Polyform
Genix – Rave Daze
Andrew Bayer – Parallels pt. 2
Mohamed Ragab – Recoleta
Greenhaven DJs – To Those Who Forgot
Above & Beyond featuring Richard Bedford – Bittersweet & Blue (Above & Beyond Club Mix)
Armin van Buuren & Avian Grays featuring Jordan Shaw – Something Real (Cosmic Gate Remix)
Cosmic Gate – Universal Love
Patrick White – Flowing Dream
Thomas Mengel – Axiom
Daniel Wanrooy – Endless Universe
Mauro Picotto – Lizard (Cosmic Gate Remix)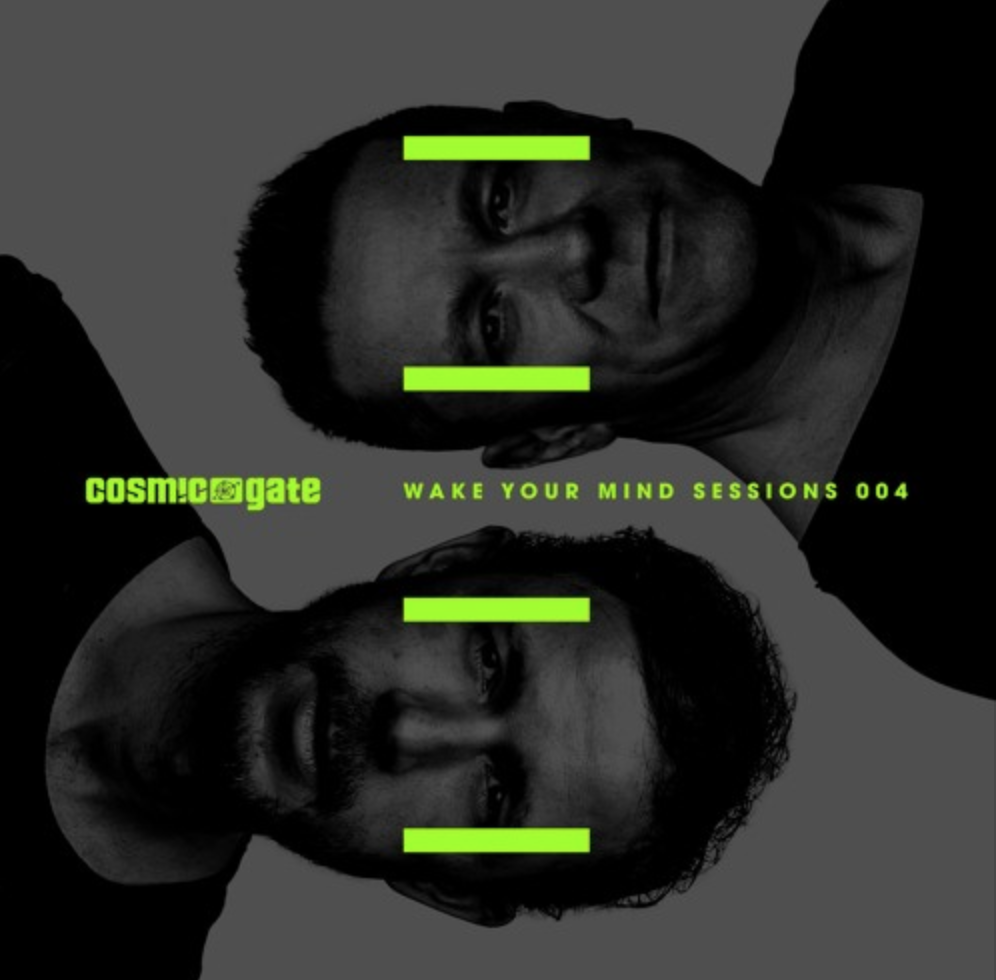 ---
Connect with Cosmic Gate on Social Media:
Website | Facebook | Twitter | Instagram | SoundCloud