Lost Frequencies has impressed tastemakers and fans alike, and now he's delivered his most recent release, the six-track Cup of Beats EP.
---
Since first breaking onto the scene, Lost Frequencies has made a name for himself with fantastic tunes and memorable sets that make crowds move. Despite being in quarantine during the global pandemic, he has kept busy over the past few months, finding ways to continue to connect with fans, create music, and perform sets at iconic locations such as the Royal Palace in Brussels. Now, this Belgian artist has served up his latest EP to feast on, Cup of Beats.
The six-track Cup of Beats EP includes his most recent singles, "One More Night" and "Love to Go," as well as collaborations with Flynn, Mathieu Koss, Easton Corbin among others. This release puts Lost Frequencies indie-infused, melodic sound on full display, and offers up some soothing qualities for anyone who tunes in.
His songs like "Love to Go" were already a fan favorite, so there was no doubt that Lost Frequencies would sweep listeners off their feet in no time at all. He does just that with other fantastic tunes on the release such a "You," which sees him team up with Irish vocalist Flynn to create a sensual house tune that will have you singing along while dancing away to the beat. Further, the vocal dominance continues on "Don't Leave Me" which is a perfect track for those summer flings you don't want to end.
The final two tracks on Cup of Beats see Lost Frequencies infuse a touch of energy to revitalize your soul. Melodic at its core, "Sick Of The Silence" features stunning vocals that pair perfectly with the intensity of the track. On the flipside, "Electrified" almost tricks listeners into believing it will carry with the more chilled out stylings before packing its own punch that will make anyone's feet tap away to the beat.
Listen to Cup of Beats on Spotify below or your favorite platform, and let us know what your thoughts are on this fresh EP that Lost Frequencies has served up in the comments!
Stream Lost Frequencies – Cup of Beats on Spotify:
---
Lost Frequencies – Cup of Beats EP – Tracklist:
One More Night
You
Don't Leave Me
Love To Go
Sick Of The Silence
Electrified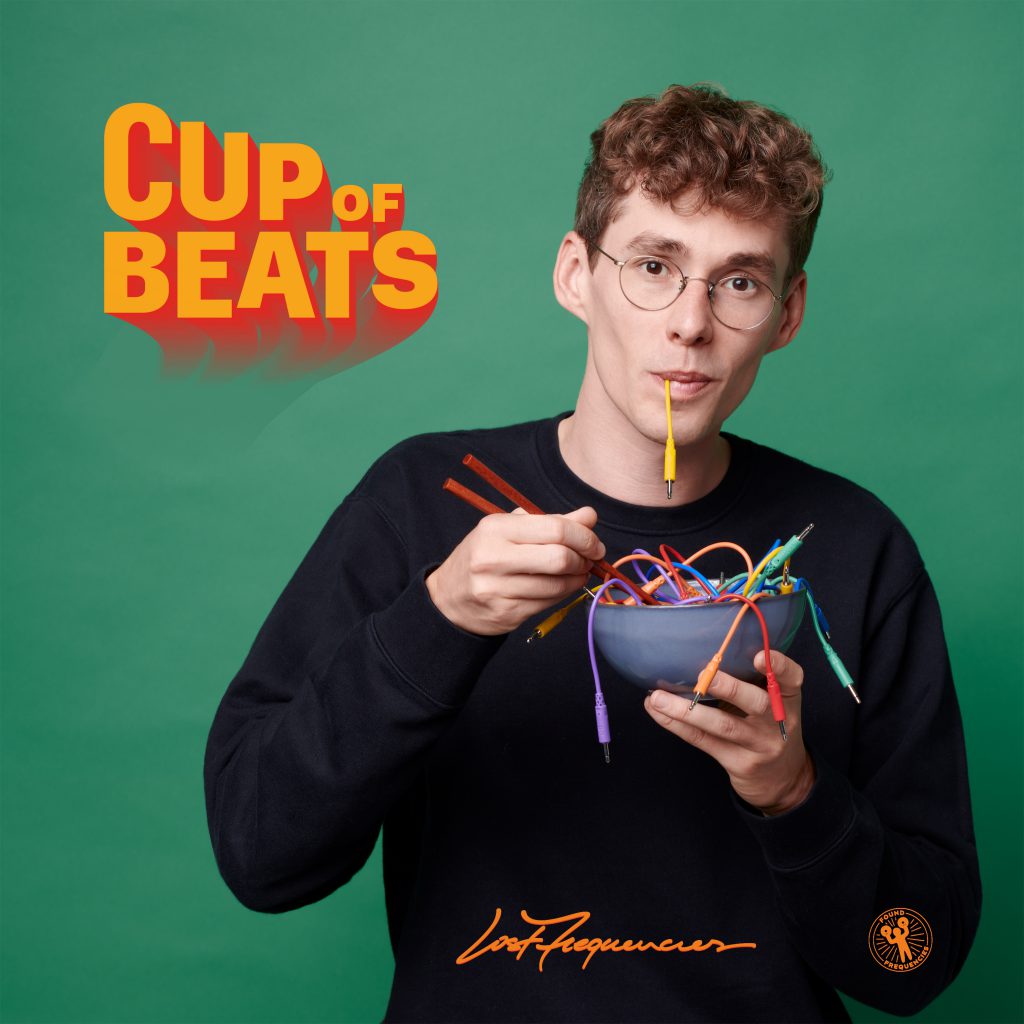 ---
Follow Lost Frequencies on Social Media:
Website | Facebook | Twitter | Instagram | SoundCloud | YouTube