Attention dance music fans! Ørjan Nilsen has delivered his fourth studio album, The Devil Is In The Detail, with sounds that can be appreciated by all.
---
This past Wednesday, Ørjan Nilsen unleashed the sounds of his latest artist album, The Devil Is In The Detail during ADE at Club Mystique in Amsterdam. It was a true showcase of the who's who in the trance industry as artists like Mark Sixma, Ben Gold, Rodg, Ruben de Ronde and so many more came along to deliver the support.
If you have been paying close attention, Ørjan Nilsen had been teasing us for a while, releasing singles that include "The Chosen One," "Once There Were Raves," "Don't Need To Know Your Name," "Kiara," and "1 Like You" featuring Fingerling, ahead of the full album. So, we already knew how spectacular this LP was shaping up to be.
In a nutshell, if you are obsessed with the type of dance music that can be appreciated both on and off the mainstage, prepare your dancing shoes because Ørjan Nilsen is here to set the party ablaze! I am personally through the moon as this is a package that dives into the true heart and soul of our beloved trance Viking!
Related: Want even more sounds from Ørjan Nilsen? Check out his Fall Frequencies guest mix!
Stream the album below and make sure to pick up your copy on your favorite music platform. Then continue on for a dive into everything that makes this album shine!
Stream Ørjan Nilsen – The Devil Is In The Detail on Spotify:
---
Welcome to your musical adventure featuring uplifting lyrical soundscapes, mainstage masterpieces, and gritty no-holds-barred brain twisters!
Hold onto your hats because Ørjan Nilsen dives in headfirst with a crunchy explosion of tech-trance mayhem with the title track "The Devil Is In The Detail," proving itself to be an instant mic drop moment. I find myself blown away by the stylistic detail that fills my eardrums with high powered rises and drops. It is almost as if Ørjan Nilsen has sounded the alarm, letting us know that he is not fooling around for even a second!
Now that Ørjan Nilsen has my attention, I am moved quickly into mainstage territory with "Kiara," a track that could easily stand its ground as a fan favorite on the big stage. Finding a consistent ebb and flow between melody and bassline this tune will surely be lingering on my mind long after it ends. Immediately, I am drawn to the vast array of styles featured on this album as "Ghost Ship" unveils yet another face of Ørjan Nilsen, dishing out a beautiful lyrical love ballad with Damon Sharpe helping to shape the dynamic.
So, already we have three very unique styles and we still have eleven more tracks to explore. A true nod to the out of the box artistry that Ørjan Nilsen has on lock. "Chasing For The Sun" proves this further, taking an anthem based lyrical line and matching it up with a big room essence that pulls us further away from trance territory, allowing for the entire world to fall in love with Ørjan Nilsen's pristine understanding of the EDM industry.
With my emotions beginning to change with the turning of each track, I am beginning to truly understand who Ørjan Nilsen is as a whole.
"Alone" picks up where "Chasing For The Sun" leaves off, continuing our mainstage auditory romp with an upbeat glimpse into an easy listening realm that inspires true sing-along moments. But we don't sit here for very long as "Midnight Shine" drops us into deeper territories. With the inclusion of a violin as the focal point of this brilliantly somber yet inspiring progressive masterpiece, I am instantly connected as I feel the hair raising up on my arms. In one word, breathtaking.
As I begin to feel the tears welling up in my eyes, "Don't Need To Know Your Name" pulls me back into the vocal uplift and I now know that this is an album that is going to make me experience every emotion in the book. There is no stopping me from raising my hands high to the sky as I sway among the happy melody as sweet festival memories begin to flood my mind. Even "Up & Up" has me checking in on my emotional stability as my heart flutters with each sung word, paired with peak hour rhythmical character.
Let's keep on rolling with the music that will force a smile to spread across your face.
"The Chosen One" welcomes us into crunchy synth territory and is honestly one of my favorite tracks of the lot. It is both high impact and deliciously sexy. I can understand why Ørjan Nilsen would choose to release this ahead of the full album as this is a track that electrifies in every sense of the word. And with the closing of "The Chosen One" we fly directly into "Reminiscence" adding yet another layer of exploratory sound tweaks that play with the vocal delivery in a tantalizingly unique fashion.
Feeding into everything we love about dance floor emotion, the next track opens up the heart and makes room for romance. "1 Like You" sees Fingerling hopping on in to deliver the good vibes and the outcome proves to be exactly what I had hoped for. This is the kind of track that you need to listen to if you have love on the brain. Simple yet profound, insatiably uplifting, and the perfect anthem for those beginning a new intimate relationship.
Now hitting a full emotional release, there are three more tracks that help to make dance floor euphoria a very real experience!
It is now time to press down on the gas pedal and if "Samhain" has anything to say about it, you are going to leave wanting to throw this one on repeat. Out of all the tracks, "Samhain" has the fire we need to get our feet running straight for the rail. And here we are with yet another face of Ørjan Nilsen, delivering us into his world of unique trance flavors that inspire an unpretentious dance party to ignite in a flash.
As we near the end, "Once There Were Raves" keeps the energy raging at full tilt and ups the ante on our trance experience. If you love full-blown tech-trance then this is definitely your cup of tea. Made for the bewitching hours of the night, "Once There Were Raves" welcomes us into an auditory trip session that matches flawlessly with the essence of the opening track. In a sense, it ties the album together. Start big, end big. And with that, we welcome the final track, "Phantom Heart".
As we bid ado to The Devil Is In The Detail, Allé & Damon Sharpe offer up their unrelenting skills to develop an eyebrow-raising bass offering that all can appreciate.
It goes without saying that Ørjan Nilsen is a true master at creating soundscapes that are boundary-free and crafted for EDM lovers of any type. Closing out the journey, the In My Opinion label head nods to the bass lovers among us with "Phantom Heart". There is something so refreshing and honest about this track. While most of us look to Ørjan Nilsen as one of the leaders in the mainstream trance front, it is tracks like this one that reminds us that there is so much going on deep within his mind.
I am so proud of what Ørjan Nilsen has developed for his fourth studio album, and I know that Armada Music is just as proud! As a label that prides itself on not getting stuck in a bubble of genre specifics, it is artists like him who stand out as the true ambassadors of the brand and dance music as a whole. If you are someone who appreciates true musical freedom, then this is certainly an album that belongs in your collection.
---
Ørjan Nilsen – The Devil Is In The Detail – Tracklist:
The Devil Is In The Detail
Kiara
Ørjan Nilsen & Damon Sharpe – Ghost Ship
Chasing For The Sun
Alone
Midnight Shine
Don't Need To Know Your Name
Up & Up
The Chosen One
Reminiscence
Ørjan Nilsen & Fingerling – 1 Like You
Samhain
Once There Were Raves
Ørjan Nilsen feat. Allé & Damon Sharpe – Phantom Heart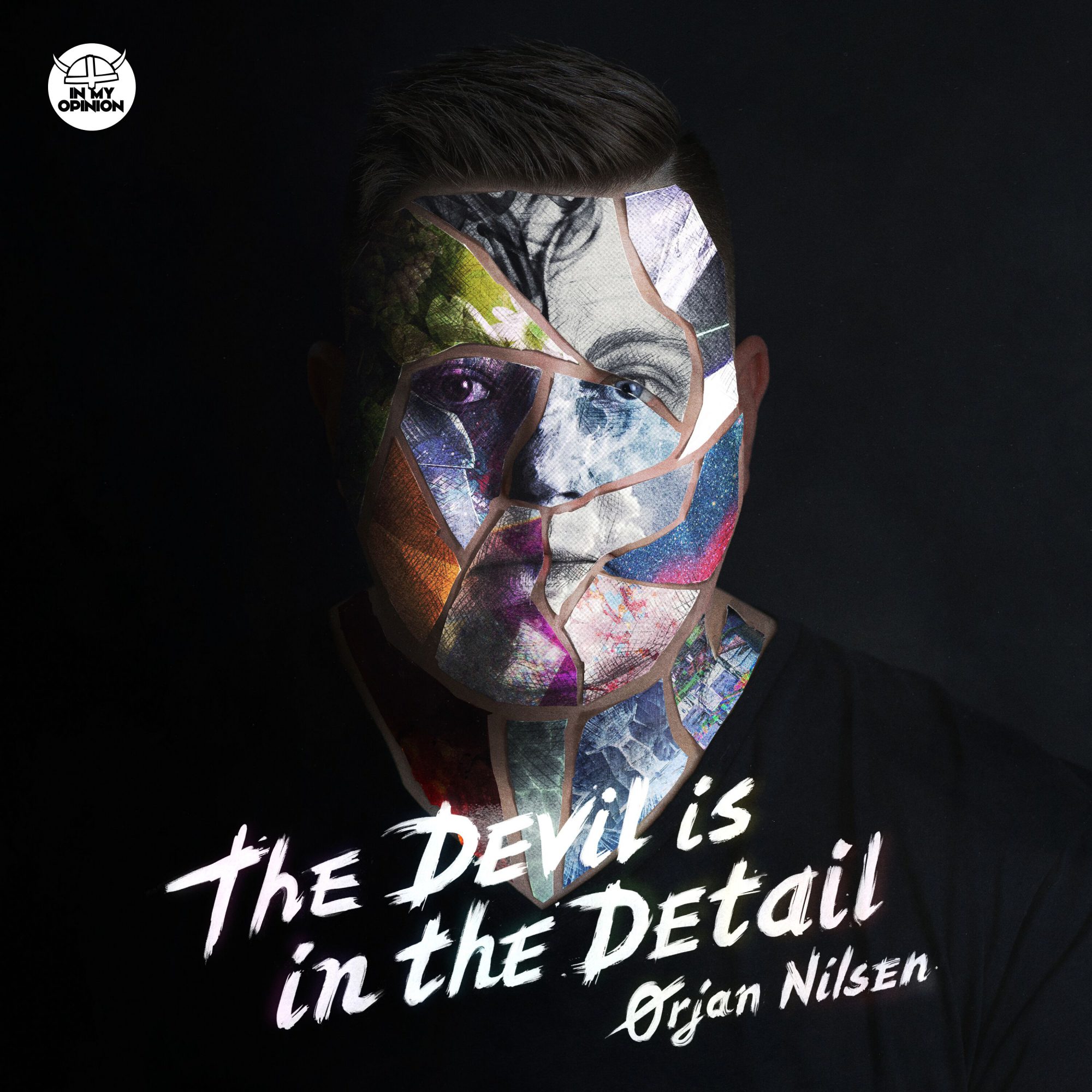 ---
Connect with Ørjan Nilsen on Social Media:
Facebook | Twitter | Instagram | SoundCloud