Mark Sixma Talks "United As One", M6, Social Media, & More!
---
As a beloved member of the Armada family, Mark Sixma has risen to the top, pioneering his own sound and delivering dance floor gems both as Mark Sixma and as his M6 alias. For Mark Sixma, music has always been his one true passion as he began DJing at the ripe old age of 13 all the while brushing up his classical skills on the piano. So it is no surprise that throughout the years he has developed quite the impressive character in his work when it comes to both production and live performance.
Fresh off of his latest trance floor banger called "Destiny" and after delivering a massive set at one hell of a party over at Avalon Hollywood, Mark Sixma is showing no signs of slowing down for even a moment. Since our last chat back in March, we have been dying for the chance to reconnect with him as this summer Mark has worked harder than ever both on the tour circuit and in the studio alike. So if you want to get to know the man behind the music just a little bit more, check out our conversation below!
Get to know a little bit more about Mark Sixma's latest track "Destiny" right here!
Stream Mark Sixma presents M6 – Elements on SoundCloud:
---
In our last interview, you touched on the importance of experimenting with different sounds. When we listen to a few of your most recent releases it is clear that your musical vision doesn't follow one straight path. Can you give us a history lesson on what has inspired your different styles of trance, and is there one musical "flavor" that you enjoy exploring the most?
I've always enjoyed multiple genres of music, electronic and otherwise. For instance, I listen to classical music quite a bit and that definitely inspired some of the more anthemic tracks I produced. For me combining different (sub)-genres in one track is always a creative challenge which I enjoy a lot! For instance, 'Requiem' combines a classical choir with EDM elements and trance music.
You have a track record of releasing music that will forever stand the test of time like "Restless Hearts" and "Requiem". What does it feel like to pour your soul into a production and watch as the rest of the world connects with your work on such a massive level?
I always put a lot of effort into making my tracks sound as good as possible. When you play them out at a show and seeing it resonate with crowds all over the world, that's the most rewarding experience you can get as an artist!
Let's talk about "United As One" for a moment. You made a statement on social media regarding your inspiration as "unite, not divide". Can you go more in-depth about what those words truly mean to you and what are some of your thoughts on the impact that dance music has had on cultural unity and charity?
I strongly feel that if we want to make this world a better place for everyone, we need to start working together instead of against each other. The human race will most likely face a lot of challenges in the coming years, we cannot be divided when that happens. I think the message is of paramount importance and I'm happy to do my part in spreading it! That's why I've teamed up with Unicef Netherlands, all proceeds of the track "United as One" will go straight to them!
Throughout the years you have become a member of the massive Armada family under the Armind label and A State Of Trance. How has working closely with a label that is responsible for shaping the scene into what it is today helped you in your personal growth and what are some important lessons that you have learned along the way?
I've been with Armada for 9 years now and in that period, they've helped me grow as a producer and an artist. Having had the opportunity to work with Armada artists such as Armin van Buuren, W&W and Andrew Rayel has made a big difference for me and for that I am very grateful!
Now, let's talk about your M6 alias using a little bit of creativity and fun! If you were to take the moniker and morph it into human form, what would be his defining characteristics and how would you describe his personality, appearance, and attitude?
[Laughs] Nice question! I'm going with a euphoric retro dressed cyber monk!! Easy going, but very passionate about the music!
What made you decide to bring back your M6 alias a couple years ago after an extended period of silence and has your vision for the project changed since its original debut in 2007?
I've been receiving a lot of messages from fans asking if I would ever bring back M6 and to be honest I missed making that euphoric, uplifting kind of trance. So it's a lot of fun to be producing and performing as M6 every now and then! The main focus will always be "Mark Sixma" though, but M6 will always be a part of that!
One thing that you are known for is your consistent effort to connect with your fans. From the artist viewpoint, do your interactions with your fans help to mold your artistic direction or have any play on your creative choices in the studio?
I definitely enjoy connecting with my fans and it's so nice to hear that all of them have their own favorite tracks of mine. Their opinions are very important to me, but if there's one thing I've learned from making music is that you can't please everyone. So I always follow my own heart first when it comes to my productions.
Speaking of social media, do you think that constant connectivity is important in helping to build your presence in the scene? What are some of the positives and negatives that come with "opening the social media window" to your professional and personal life?
 Social media are definitely a very important tool to in building your profile as an artist. What I like about it is that it's much easier to interact with your fans nowadays. The downside of it is that it's taking away some attention from the core business, which is making good music. It can be a challenge to find the right balance.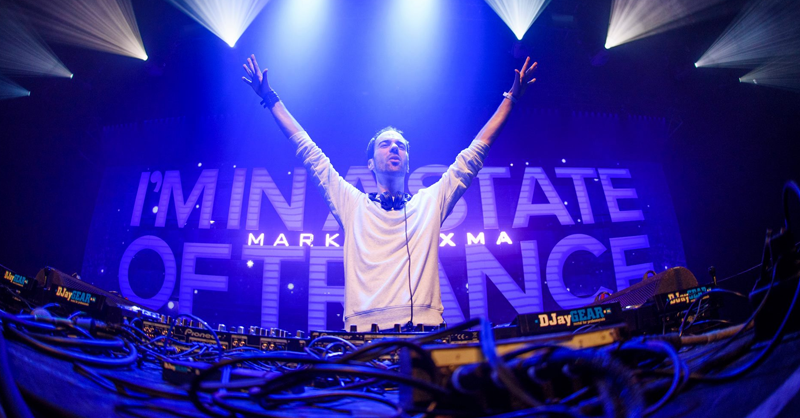 They say that we will always continue to do what we love until the fun or passion begins to fade away. Have you ever had a moment in your career in which you were faced with creative burnout? If so, how did you overcome it?
I think almost every aspiring producer will get knocked down a few times on their way up. The music industry can be ruthless sometimes, but it's the most passionate and resilient individuals that eventually make it through the struggles! The harder you work, the more opportunities will be available to you. So that's exactly what I did!
And last but not least, what's next for Mark Sixma? Any big collaborations or new original material on the horizon that you can talk about?
I'm very excited about my new song with Emma Hewitt! It's a cover of a well-known classic and I can't wait to share it with the world!!!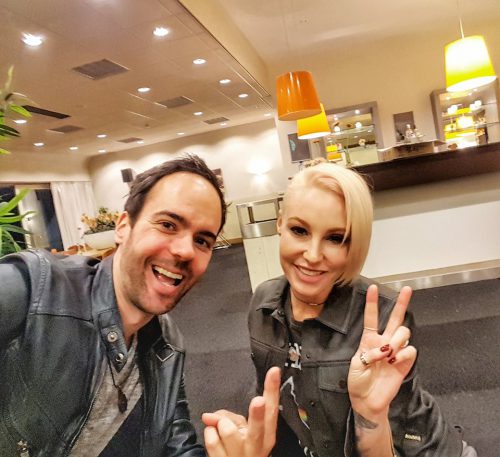 ---
Connect with Mark Sixma on Social Media:
Website | Facebook | Twitter | SoundCloud