While the temperatures begin to drop, Ørjan Nilsen keeps us hot as we talk The Devil Is In The Detail, recent releases, and his favorite thing about fall!
---
He is a man on a mission. Dedicated and passionate about our beloved trance industry, Ørjan Nilsen continues to feed our addiction with big room trance anthems that lure us to the dance floor each and every time. Coming this October 18 on his personal imprint, In My Opinion, he will unleash his fourth studio album in the form of The Devil Is In The Detail. To add fuel to the fire, our beloved Ørjan has taken it upon himself to tease us with a few incredible singles ahead of the release.
"The Chosen One", "Once There Were Raves", "Don't Need To Know Your Name", and "Kiara" have already ramped up the late-night energy and from the looks of it, The Devil Is In The Detail is going to drip with one hell of a party smashing theme! So, while we wait patiently for the finalized product, we got in touch with The Viking to have a quick chat about his thoughts and feelings surrounding his latest venture. Be sure to hit play on his exclusive guest mix below as you read on for the interview!
Want to experience The Devil Is In The Detail on the event circuit? Grab your tickets for the official release party to be held at Club Mystique in Amsterdam during ADE on Wednesday, October 16! I promise you that it will be packed with the heat you need to get you through the changing of the season!
Stream EDMID Fall Frequencies 2019 || Ørjan Nilsen on SoundCloud:
---
Everyone

is highly anticipating your new album, 'The Devil Is In The Detail'. Can you talk about how your fourth studio album will differ from your previous albums and how its development has pushed you further in your artistic growth?
On this one, I really let the artist in me out! I have soo many different types of tracks in it and that's what made it interesting for me to do, as well as for people to listen to, I hope! Slow tracks, faster tracks, hard tracks, and mellow tracks! Wanted to cover my bases. The Devil Is In The Detail became the title because I think you can hear me in every track, even if they're all different!
Are there

 any major collaborations that you are most excited about on 'The Devil Is In The Detail'? And when collaborating with an artist, how difficult is it to find an ebb and flow that works? Or do you find that it is a generally a smooth process? 
I'm really excited about the vocalists I've been working with and the writers! There are so many different minds that come together to make one whole idea and that's what makes our world so interesting! One collab I'm very excited about is with Fingerling, who also happens to be one of my best friends! A very talented producer I'm proud to have taught myself!
Your album

release party will be held at Club Mystique Amsterdam. Can you talk about the process in curating the lineup and what can event-goers look forward to when it comes to your vision for the evening?
Oh yes, that's one night I'm really looking forward to! My team and I have been wanting to do this for a while and this year just fit perfectly! We wanted to invite DJ's that are friends and from my label as well to just have one awesome night celebrating my album release! So happy so many of them said yes! It's gonna be a nice blend between styles and pace to make sure the whole evening will be enjoyable no matter what mood you're in!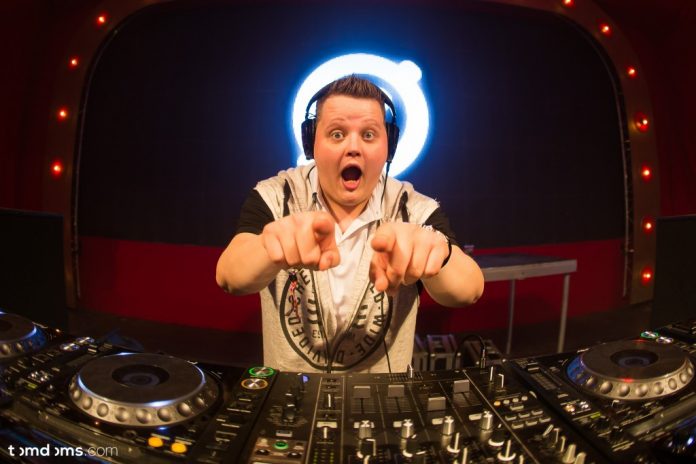 "The Chosen

One" is the first single off of your forthcoming album and it comes with beautiful lyrics full of depth and mystery. You spoke briefly on social media about its development but can you tell us the story behind the lyrics and how this track reflects the heart  

of 'The Devil Is In The Detail'?
This is a track that means a lot to me. It kinda spawned the idea of a second album and the lyrics immediately spoke to me when I first heard them! Working with Mike James and his son Sam Russell was an absolute highlight! The meaning behind it can be interpreted in many ways, but for me, it means that you just can't please everyone all the time, but I'm gonna give it my all regardless.
"Don't Need

To Know Your Name" is another lyrical stunner that you have graciously decided to release ahead of the album. In a scene that has begun to shift focus on the more niche sub-genres, what is it about the elements found in mainstage ballads, like this one, that 

you feel keeps fans plugged in and begging for more anthem focused dance music? 
It's one of those tracks, those moods, you almost solely see at festivals, where people just leave all their troubles behind and just lose themselves to that exact moment! It's beautiful and it's something I feel more people should do more often! It's what made me fall in love with festival sets and I hope this can represent that in some way.
With your

new album on the horizon, what are some of your plans for 

next year

? Do you plan on focusing more on a tour schedule, revamping your label with fresh new talent, or are you getting right back in the studio to deliver more of the Ørjan Nilsen beats that we

crave?
Well, I can already say that I'll still be cooking in my studio, sort of like a compulsion at this point! But yes, taking all this new music on the road is a must, especially with what we have planned for live shows for the tours ahead! On my IMO label, we're always searching for new talent, and luckily, we always seem to find them, so expect more there too!! But, more excitingly, next year will be dedicated to collabs with other artists, and I can't wait for that!
Finally,

in honor of the fall season, we would love to know, what is your favorite thing to do when the season shifts and the nights begin to cool down? Something your fans may not know about you?
Drive, my favorite thing is to drive around in the dark and listen to music! It's so soothing and it really gives me a feeling of fall! Oh, and a little whiskey on my balcony doesn't go amiss either!
---
Connect with Ørjan Nilsen on Social Media:
Facebook | Twitter | Instagram | SoundCloud | YouTube