After attending multiple festivals in different states this year, it's time for another edition of my festival bracket challenge!
---
When I finished my 2016 festival bracket I remember thinking, "there's no way I will attend more festivals next year than I did this year." 2016 was the year of the concert, and I went to more shows than I ever have in my life. Well, this year is just about over and when I look back at all the live music I saw in 2017, I realize I crushed last year for the number of events I attended.
In 2016, I went to 10 festivals in 2 different states and saw around 50 single night shows. Flash forward to 2017, and I attended 12 festivals in 3 different states and hit up well over 50 single night shows once again. It was a wonderful year full of music, dancing, friends, and family. I'm a firm believer of reflecting on your year of music and this is my way of doing it! I present to you my 2017 festival bracket.
Zach's 2017 Festival Bracket V.II
---
Goldrush vs. Phoenix Lights
Phoenix Lights was the first event I ever attended in Arizona and it did not disappoint. Both 2-day events were held at the Rawhide Event Center and had attractive electronic lineups. Phoenix Lights headliners were Above & Beyond and Tiesto, and Goldrush booked Marshmello and Dillon Francis. The undercard for each event was also stacked, but Phoenix Lights was a little more my taste.
The main differences between the events were that Goldrush was held at the Western-themed area of Rawhide and was "multi-genre". The Western theme gave the venue a cool aesthetic, but the multi-genre aspect is where Goldrush lost me. Every hip-hop set I saw was cringe-worthy, but the event was still fun. Phoenix Lights was just better all around.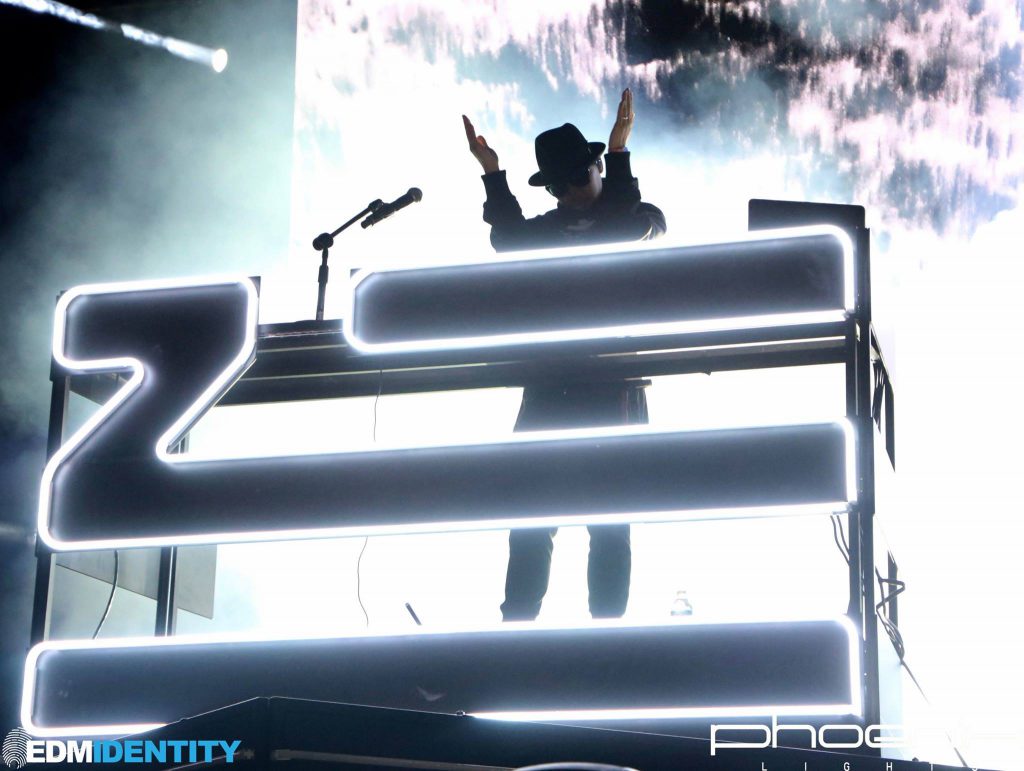 Winner: Phoenix Lights
Phoenix Lights was a blast and the lineup was impressive top to bottom. It was my first Arizona event and it set the standards pretty high. I think that's why I was so critical of Goldrush. Unfortunately, it seems Phoenix Lights 2018 will follow a similar multi-genre direction as Goldrush did this year.
The 2018 phase I lineup includes headliner Gucci Mane and will likely have additional mediocre rappers announced in the coming phases. I'm glad I went to Phoenix Lights this year, and I can't wait to attend another Arizona event. It just won't be a multi-genre festival unless the event organizers step up their booking game.
Check out my review of Goldrush!
---
EDC Las Vegas (Saturday) vs. Life is Beautiful
This was a fun draw because both festivals are in Las Vegas but have completely different vibes. Besides the obvious difference of EDC Las Vegas being strictly electronic and Life is Beautiful hosting multiple genres, each festival is held in a different part of Vegas. EDCLV takes place at the Las Vegas Motor Speedway and Life is Beautiful is held throughout the streets of Downtown.
EDC Las Vegas continues to innovate and grow making it one of my favorite festivals to attend. This year they had a bunch of live acts offering attendees more to see than just DJ sets. Having that variety in a festival makes it much more appealing to me because I love to experience high energy electronic sets, but I also like seeing bands shred their instruments and perform albums/songs.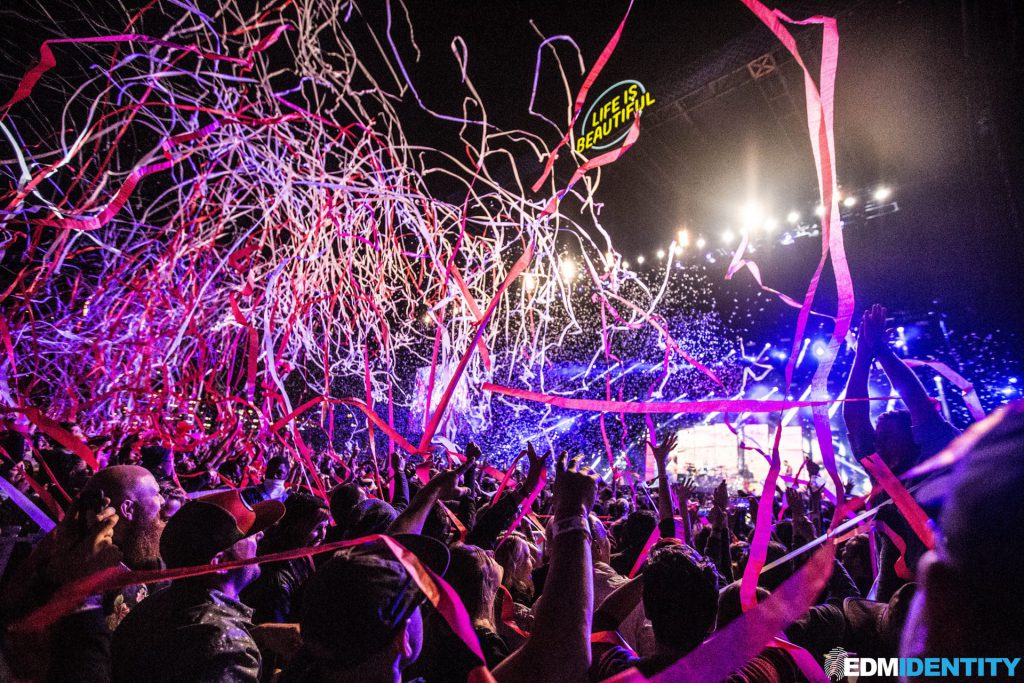 Winner: Life is Beautiful
I'm sure if I attended all three days of EDC it would have been a more difficult decision. I saw Porter Robinson, Rüfüs Dü Sol, Louis The Child, and Above & Beyond all on Saturday so it was a definite success, but between the diverse lineup, a more low key atmosphere in Downtown, art, ins and outs, staying at a hotel 1 minute away, and full 3-days of music….  Life is Beautiful takes the cake.
Gorillaz, Muse, and Chance The Rapper headlined and you don't get better than that for variety. Not to mention the electronic undercard had Hayden James, Bonobo (live), ZHU, Big Wild, Matoma and more! Walking from stage to stage through the streets of Downtown Las Vegas is something I look forward to every year. If you have never been I highly suggest attending!
Check out my review of Life is Beautiful!
---
CRSSD Festival Spring vs. Lightning in a Bottle
CRSSD Festival has become the go-to fest in San Diego because it's so convenient for locals and always has an amazing lineup. The event is held at Waterfront Park in downtown San Diego and is 21+ which means you get a more mature crowd that knows how to party. This year's spring headliners were Flume and Duke Dumont, and the undercard lineup was worth the ticket price itself.
There is something special about frolicking in the fountains as the sun sets while dancing to your favorite artists in 70-degree weather. Now that I think about it, this festival matchup seems more even. It's just that Lightning in a Bottle had a lake!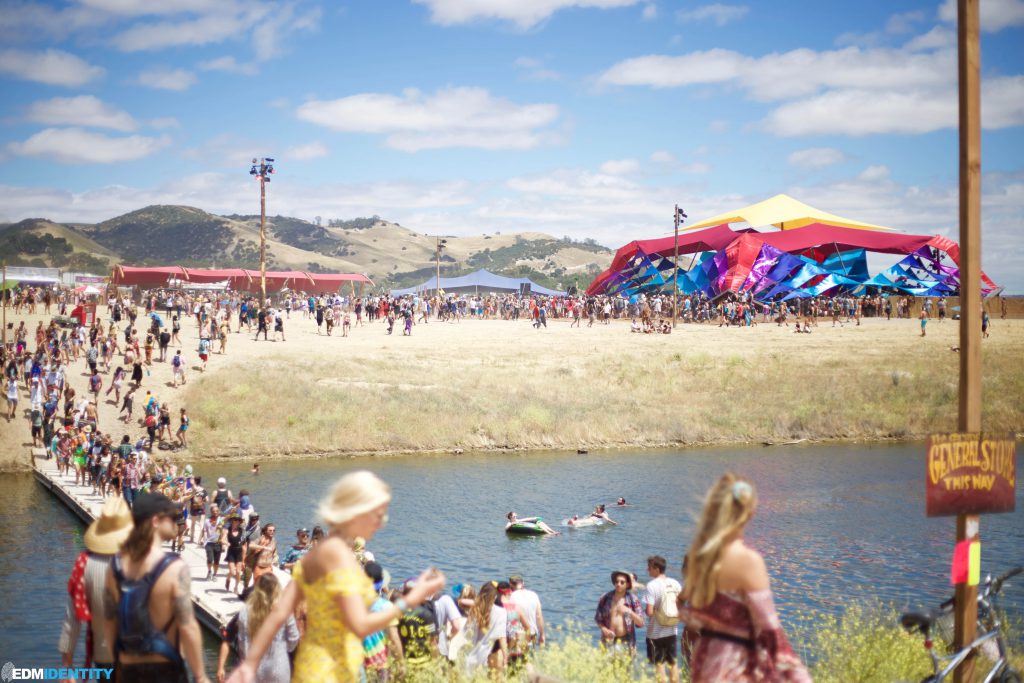 Winner: Lightning in a Bottle
Lightning in a Bottle was a dream. For the first time in years, there was a lake at the San Antonio Recreational Park and the fest fully integrated it with the event. My crew had a lakefront camping space with a little harbor of floaties to use during the day. Compared to Lightning in a Bottle 2016, this year was exponentially better, and you should really think about going if you have never been.
Check out my review of Lightning in a Bottle!
---
Air + Style Los Angeles vs. Coachella
This was the first Air + Style I ever attended and the experience was one of a kind. A 2-day music festival combined with a big air snowboarding competition makes for a really exciting weekend. The best snowboarders in the world busted out crazy tricks off of a 16-story ramp and then Mazor Lazer and Flume played. There is no other place I know of where you get the worlds highest caliber athletes and artists performing at the same event.
As enjoyable as Air+ Style was, it has stiff competition being pitted against Coachella. The 3-day festival in Indio always books massive headliners and continues to grow each year. Not to mention there is camping.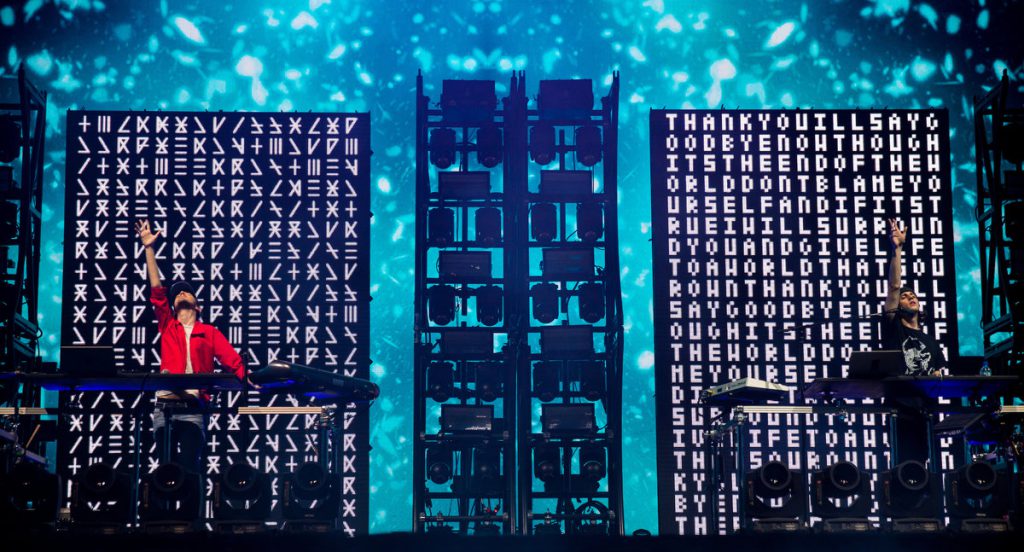 Winner: Coachella
Camping is one of my favorite parts of a festival and it completely changes the experience of a festival. Having the convenience of going back to camp throughout the day and not dealing with traffic outside the fest makes it well worth it. Coachella is also well-known to book rare artists so no matter the headliners the desert festival will always be worth it. This year was especially memorable for me because I was able to see Porter Robinson & Madeon's last Shelter Live performance.
Check out my reviews of Air + Style and Coachella!
---
SnowGlobe vs. Bassrush AZ
One festival is in the snow and the other is in the desert — two completely different environments and each has its own unique vibe. Bassrush was strictly bass while SnowGlobe had a variety of electronic genres, but I do like headbanging. NGHTMRE, Flux Pavilion, and Adventure Club all played Bassrush, and I headbanged enough in one day to last a whole year.
Admittedly, I am not the biggest fan of bass music. Nonetheless, Bassrush was tons of fun, and I really like letting the neck feel it every once and awhile. SnowGlobe, though, is a whole other beast in and of itself.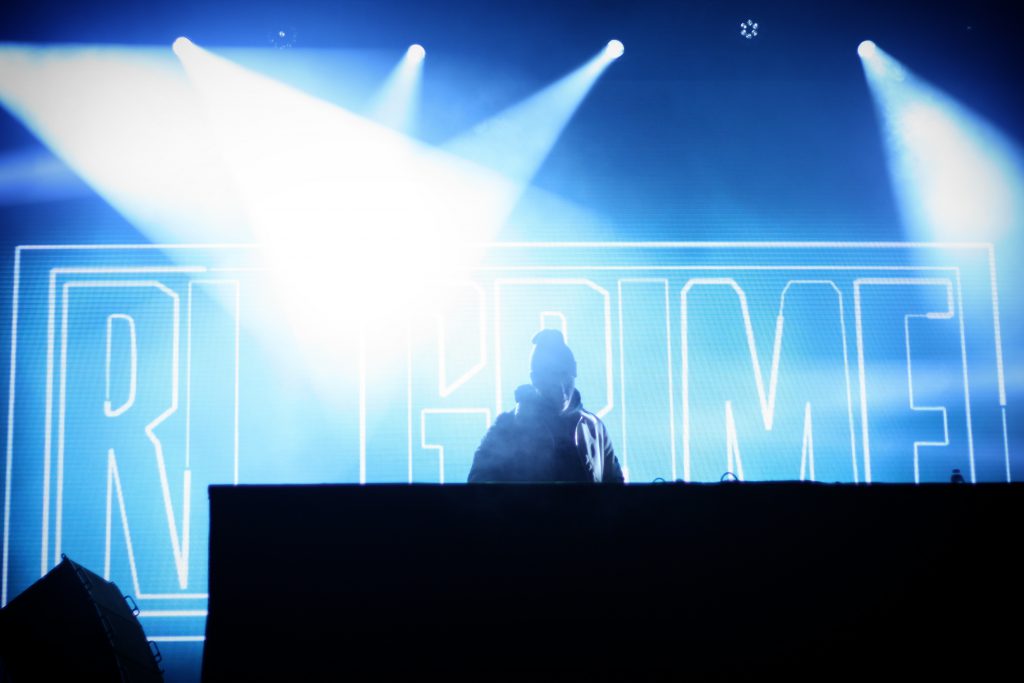 Winner: SnowGlobe
There are many festivals that can be defined by their environment and SnowGlobe is one of those. There is something special about seeing your favorite artists in the frosty forest of Tahoe in negative 7-degree weather. It sounds brutal, but being with thousands of other marshmallow puff dressed people is a real experience. If you are willing to push your festival experience to the limit you definitely celebrate New Years at SnowGlobe one year.
Check out my review of SnowGlobe!
---
Nocturnal Wonderland was one of the events I attended by myself and it was a blast! I have always supported going to festivals by yourself because you don't have the pressure of fulfilling a group role and you can go wherever you want when you want. No deciding amongst the group what set to see or what to bail early from.
Both events were two days and had stellar lineups. Nocturnal's headliners were Dillon Francis and Excision and CRSSD fall booked Rüfüs Du Sol and Chromeo. Insomniac and FNGRS CRSSD always book the best artists and know how to throw a sick event, but in this matchup sharing the experience with friends made CRSSD more fun.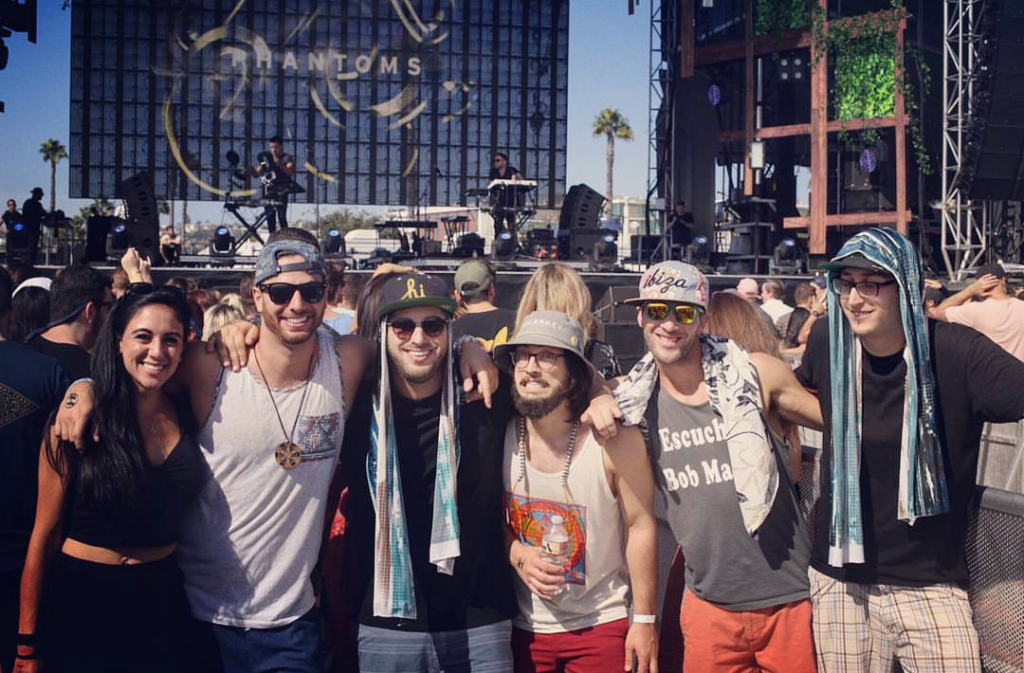 Winner: CRSSD Festival Fall
I will always advise going to an event by yourself if you really want to see the artists, but I will always prefer going to an event with my friends. CRSSD Festival Fall booked Rüfüs Du Sol and Chromeo as the headliners and had a ton great supporting artists like Phantoms, Breakbot, Cut Copy, and Destructo among many others. Nocturnal is still in Southern California, but the 21+ vibe and venue that hosted CRSSD Festival made it a much better experience.
Check out my review of Nocturnal Wonderland!
---
I look forward to all the shows in 2018, but there was one festival that stood out to me in 2017.
It still trips me out that I attended 12 festivals this year and well over 50 single night shows. It doesn't feel like I traveled much as much as I have, but that just means I am having fun. I enjoyed every festival I attended this year because I spent them with my friends and family. Even if I didn't like the entire musical lineup, each event was special to me.
2017 was a great year full of amazing music. I saw some of the best sets of my life and made more memories than I can remember with my friends and family. Music is one of the most important things in my life. Losing yourself in a good set and bouncing around different cities with good people is what makes me want to live a music-driven life.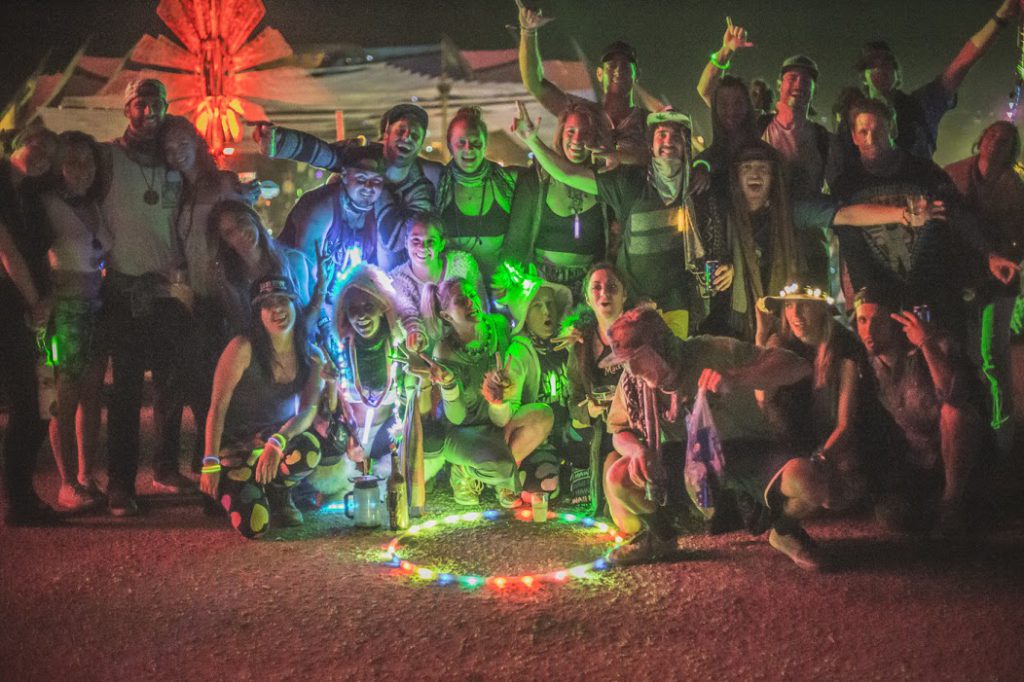 After looking back on the year, I can easily say Lightning in a Bottle was my favorite festival of the year again. Between the friends, lake, and music….it was really an easy choice. This year's headliners of Rüfüs Du Sol, Bassnectar, and Bonobo all played amazing sets, and all the other nuances of the festival set it miles apart from every other festival I have attended. Hopefully, the lake is still there next year because you definitely need to experience it!
---
It's funny to me. While 2017 isn't over yet, I already have a lot planned for 2018. I don't even feel silly saying that I think 2018 will be the best year yet. I can't wait to see where my musical journey takes me. Cheers to a new year!