I have attended Coachella every year since 2011 and every year I say the same thing. This was the best Coachella yet!
---
It's amazing how something you've waited all year for can come and go so quickly yet have such a profound impact on your life. There are a number of reasons why this was my favorite Coachella, but the main reason was and always will be the music. You can always count on Coachella to have a great lineup and that's why I always recommend getting tickets during pre-sale, but I digress. When the lineup dropped in January I was so excited to see some of my favorite artists on the bill. There were so many special shows I was looking forward to from the return of the XX and Justice to Porter Robinson & Madeon's last Shelter Live performance. With so many amazing musical moments over the weekend I could talk forever, but there were definitely some highlights.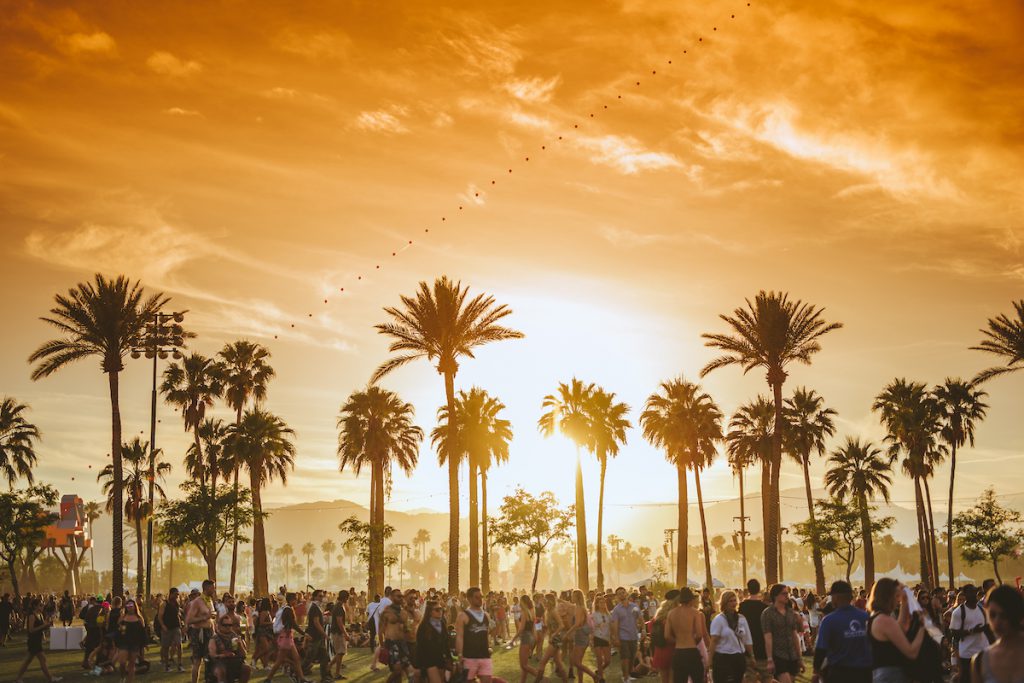 Justice
Hands down, by far, my favorite set of the weekend. There are certain back to back (to back to back) sets at Coachella that make the weekend over the top magical. I remember planning each day and being so stoked with the way the fest was going to end. Porter Robinson & Madeon to Hans Zimmer to Justice to Galantis to Kendrick to Do Lab, but mostly Porter & Madeon and Justice. I have to be 100% honest I ranked Porter/Madeon over Justice in my top electronic artists to see, but after experiencing Justice's return it was almost unfair how good it was.
Porter Robinson & Madeon's sunset set epically finished with an acoustic rendition of "Shelter" that faded into "Language" with a soft "I'll be okay" lyric. After we were done having our minds blown at the Main stage we meandered to the outdoor to watch the rest of Hans Zimmer. Which by the way if you didn't manage to see any of this set you missed one of the most anticipated and unique Coachella sets of the last decade. Never has Coachella brought a composer accompanied by a full orchestra to the desert. We sat and watched Hans for about 30 minutes until the set came to an end. Surprisingly, after Hans' set tons of people started leaving so we moved up and got a great spot for Justice.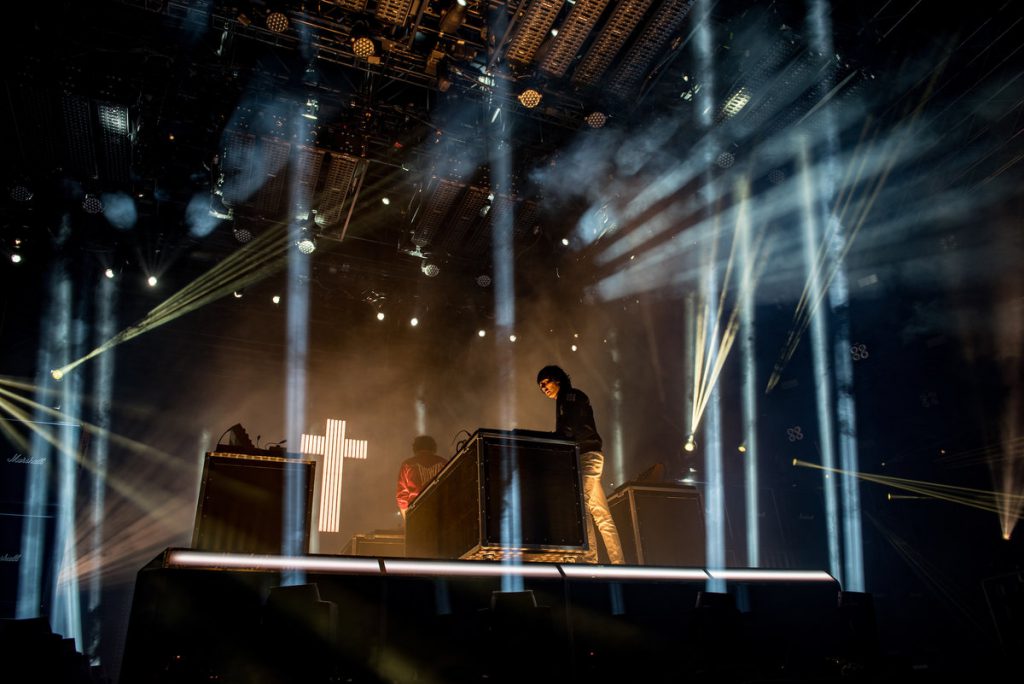 The stage filled with smoke and the French duo positioned themselves behind the synthesizers and instruments. As the crowd erupted in cheers and began to shuffle their feet you could hear "Safe and Sound" begin to play. From the moment the first funky bassline dropped I never stopped dancing. The cross lit up and shined upon the stacks of amps and illuminated the production panels that fired off an insane light show the whole set. "Safe and Sound" slowly transitioned into "D.A.N.C.E" and the rest is history.
At first, I didn't know what kind of set to expect. If they were going to focus on pumping out their new album or sprinkle in some of the old Justice we all know and love. Needless to say, they played the perfect set filled with a combination of tracks from Woman and Cross that had everyone grooving start to finish.
My Other Favorite Shows
Over the weekend I saw 33 artists and walked at least 25 miles. Although Justice was my favorite set of the weekend there could very well be a four-way tie for second. Two Door Cinema club was my number one non-electronic artist to see and they did not disappoint. After missing their set at previous Coachellas I was not going to let that happen this year. On Saturday at 6:05 p.m. on the main stage all my dreams came true as I finally heard "Something Good Can Work" live for the first time. They performed with such a contagious energy and all the tracks they played from Gameshow sounded great live.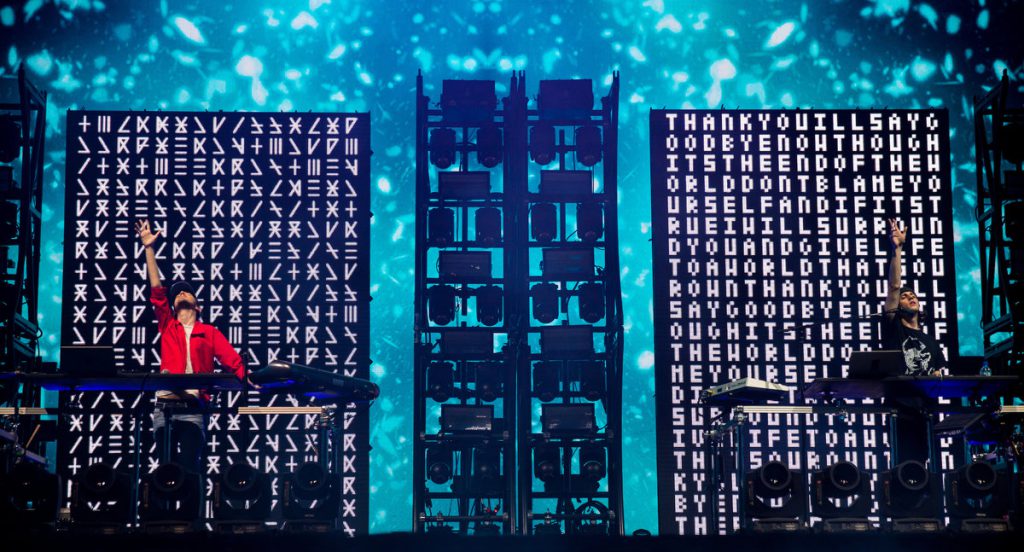 Porter Robinson & Madeon's last Shelter Live performance was very emotional. Not just for me and the friends I experienced it with, but for the artists themselves. Porter & Madeon met through an online forum when they were 12. Fast forward 10 years and they are playing the Coachella main stage at one of the most primetime slots. You could feel how monumental this show was for them and to experience it with them and the crowd was truly a once in a lifetime opportunity. Of the three Shelter Live shows I was able to see Coachella was by far the best. The sunset slot on the main stage was the perfect way to close out the Shelter Live Tour and I am so fortunate to have experienced it with my friends and thousands of other Coachella fam.
Jagwar Ma and Röyksopp were the last two artists that round out my top five performances of the weekend. Both were on my top lists of artists to see and each set was incredible. My group and I walked straight to the front for Jagwar Ma which was later on Friday afternoon. I have no idea what songs they opened with, but it didn't matter. Their sound and the crowd had me taking up as much dance space as I could. Then it happened. The song I was sure they'd close with ended up being fourth or fifth in their set. "Uncertainty" is such a great song to jam to and after hearing it so early we were able to leave and get a great spot for the XX. Even though it was hard to leave a great set early it was definitely worth it. By the way, I found one of those Jagwar Ma songs…
Röyksopp was on Saturday and they blew my mind! They're a group that doesn't come around often so you have to see them when you have the opportunity. Luckily it wasn't very crowded because Future and Moderat were at the same time so we got prime spots. The Norwegian duo, consisting of Svein Berge and Torbjørn Brundtland, commanded the Sahara stage and had incredible accompanying production. The combination of LED triangles suspended on cables pivoting and changing colors and the lasers were mind blowing. After the set, I left the Sahara tent just saying "woah, what" a few times. It was crazy.
The Do LaB
Let's get right into it. The Do LaB has evolved tremendously over the years and has become one of the hottest places to be during Coachella. Each year the Do LaB curates an amazing lineup bringing more obscure, less mainstream, artists to the desert. Even though I was more familiar with the weekend one Do LaB artists weekend two was just as good, maybe even better. I popped in and out of the Do LaB a few times each day not really knowing who was playing. There were times it was super packed and others times you could walk straight to the front and get blasted by the water guns. Every set I saw there was awesome, but the Justin Martin Pizza Party was definitely a highlight. The Do LaB was also the best way to end each night and the surprise guests were crazy weekend 2! Night 1 was Classixx earlier in the day and Richie Hawtin closing. Night 2 was Skrillex and night 3 was Rüfüs Du Sol! To say the least, I was super stoked. Going into Coachella not really thinking I'd see Rüfüs or Skrillex, and boom.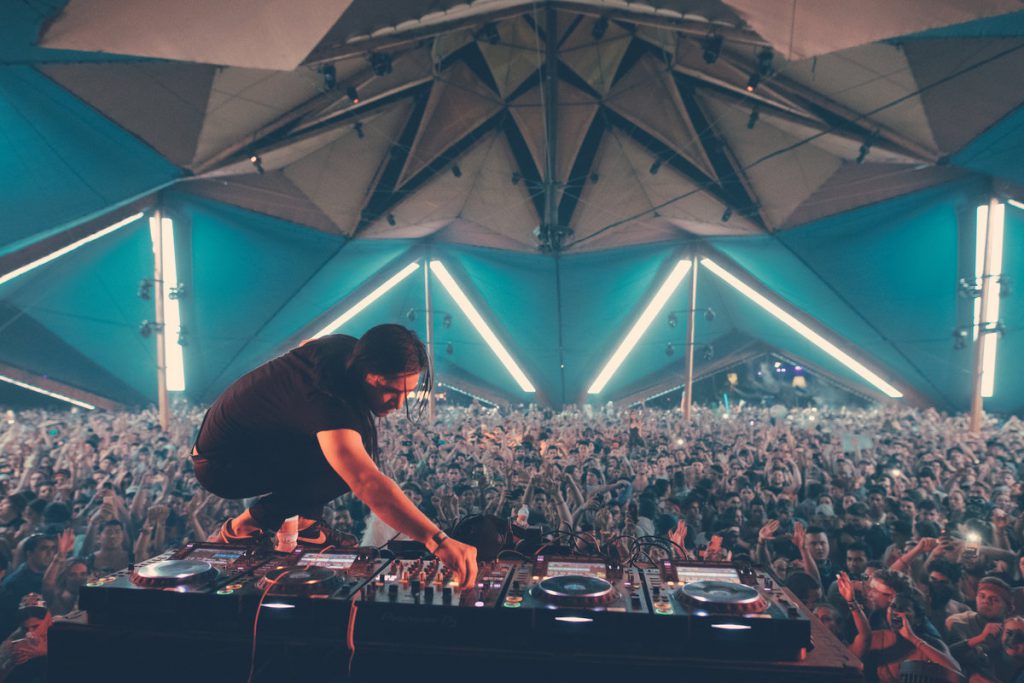 Camping
One of the worst feelings at a festival is having to leave. Not only do you have to deal with the foot traffic, but you also have to figure out the ride situation and both can be a real buzz kill. Camping fixes that. There is no other way to experience Coachella than camping. Camping adds a certain x-factor to the weekend that no hotel, house or Air BnB can replicate. There's something special about being 100% immersed in the festival for 3 days and 4 nights with your best friends. Not to mention you can go in and out of the festival to your campsite as you please. With this perk, you can rest comfortably during set breaks and beverage up so you don't have to purchase the expensive drinks inside. Let's also not forget about the silent disco, dodgeball, arts and crafts and all the other fun activities located in the campgrounds. If your circumstance permits that you can camp I will recommend it 100% of the time.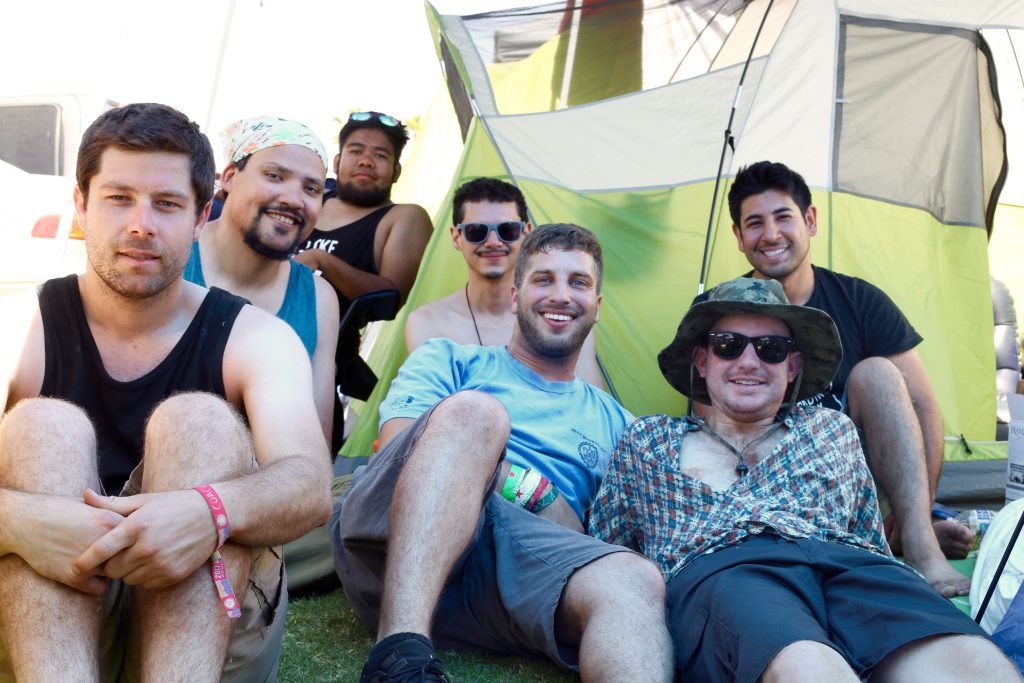 Antarctic Tent Powered by HP
The Antarctic tent was better than I could have ever imagined. If you didn't make time to catch the show inside you definitely missed a crazy adventure. The golf ball-shaped tent was located in lot 8 of the campgrounds by the main entrance to the festival. It was easy to write off the Antarctic because each time I walked by the line was pretty daunting. The good thing was it fit about 250 people so once the show was over a large chunk of the line would file in.
My camp mates had gone a few times before I actually made it in, but I ended up finding my way Sunday night. I was waiting in the merch line to get a lineup poster when I had to make one of the harder decisions of the weekend. Wait in the merch line forever or go to the Antarctic before the last set ends. I chose the Antarctic. As you walked into the dome you could feel the cool air on your skin. My friend and I found two empty seats and plopped our butts down in the comfy chairs. Once you sat down all you had to do was look up and…blast off. Once the show started it was as if you were a passenger on a spaceship traveling through different dimensions, weird patterns, and different geometric shapes. It really felt like you were moving. At times I noticed myself gripping the chair more tightly as objects traveled from one side of the dome to the other. If the show went on for 10 hours I wouldn't have moved an inch. After it ended I wanted to go stand in line again, but a beer was calling my name.
The Expansion and Art
We must address the expansion of Coachella because it seems to be a very hot topic. Honestly, I don't care that they expanded it. The expansion consisted of selling 25,000 additional wristbands, making the grounds larger, and adding the Sonora stage. I think the thing people were most aggravated by was the 25,000 extra people. It would be a lie to say I couldn't notice the extra bodies, but it really had no effect on my happiness or enjoyment throughout the weekend. If you spent the whole day or weekend in the Sahara I could imagine it being more of a factor, but with the physical expansion of the grounds, it accommodated the influx of people very well.
The main thing I noticed with the expansion of the festival was the size of the grounds themselves. The stages, bathrooms, water stations, pretty much everything was more spread out. The two biggest changes as far as stage separation was from the Main to Outdoor and Main to Sahara. You definitely needed to adjust your game plan to account for the people and extra distance, but splitting sets and getting around was still pretty easy.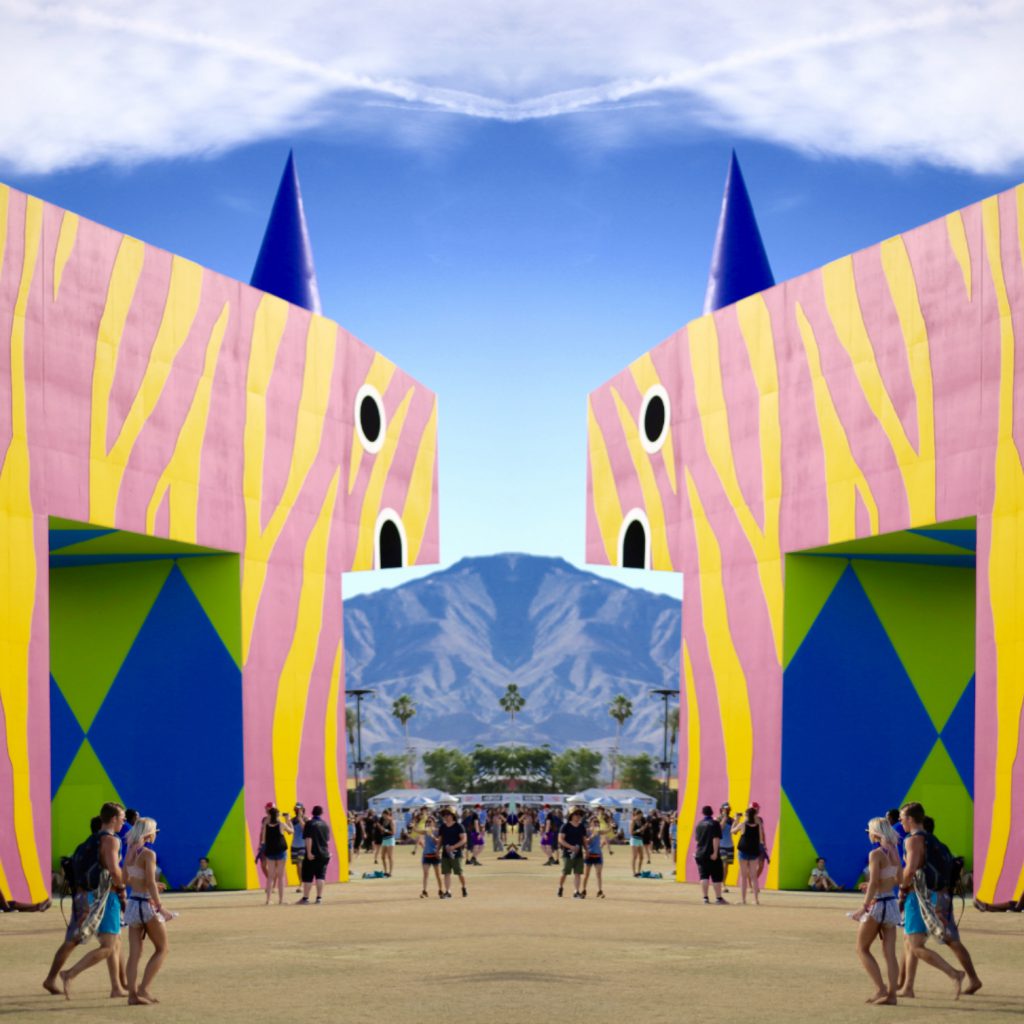 Let's talk about the art for a second…
Don't get me wrong the art was cool this year. I heard tons of groups come up with funny names for the piñatas over the weekend. The Giant Geralds did look very majestic with the accompanying Coachella sunsets and mountains. The mirror structure was pretty cool too. Same with the geometric treehouse and dildo garden, but the art seemed to be lacking a certain sense of…life. Basically, I miss Poetic Kinetics. I want them to comeback. When the astronaut, caterpillar, or butterfly would roam the polo fields and enter tents it created a whole new dynamic. Maybe next year we will see Poetic Kinetics in itty bitty text on the very bottom of the poster. We can dream.
There weren't many regrets from this year. I wish I would've seen "On Hold" by the XX and made it in earlier for some smaller artists. All in all, this was still the best Coachella yet. 100% success. There were so many great musical moments over the weekend and I was able to spend it with my friends and family. Coachella will always hold a special place in my heart and I can't wait to return in 2018. Until then I'll be missing you Coachella mountains, sunsets, music, vibes, camping, friends, family, dust, spicy pie. Shout out to paella and crazy camp neighbors. Game changer. Be on the lookout for 2018 pre-sale within the next few weeks!
---
Connect with Coachella on Social Media: