Every year I brainstorm different events to attend for New Years, but I somehow always end up in South Lake Tahoe for SnowGlobe.
---
Since 2014, I've attended the event every year and have yet to be disappointed. Festival producers are always seeking new ways to make the event bigger and better while consistently booking top-notch artists to ring in the new year. This year's lineup included huge artists such as The Chainsmokers, Major Lazer, Flume, RL Grime, and Odesza, but it wasn't just the top billed artists that had me trekking north for, yet another, frosty new year at SnowGlobe.
My top headliner performances were definitely Flume and Odesza. Both have played SnowGlobe in the past and came back with even better sets than in past years. Flume began his set as a silhouette behind a huge curtain and opened with "Helix". As the main drop shook the crowd the curtain dropped and revealed Harley jamming on his drums, keyboard, and midis. He seamlessly transitioned between tracks from his first self-titled studio album Flume and his newest album Skin. The crowd yelled and cheered as they could hear the beginning instrumentals to 'Never Be Like You' and 'Say It' fade in; then proceeded to sing every word. It was a perfect reminder why I love Flume so much as an artist.
Odesza was the perfect way to ring in the new year.
They played for an hour and a half on the Main Stage and drew a huge crowd. The Seattle-based duo brought out a drum line to accompany their performance for a portion of the set and as the countdown struck midnight fireworks illuminated the horizon. The sky was filled with beautiful colors and you could see the trees and crowd of smiling faces all lit up. It's moments like this where you realize how lucky you are to be in such a beautiful place, listening to your favorite music, with thousands of like-minded individuals. With no worries and in pure bliss creating memories with friends and fam.
The smaller artists on the lineup may have gotten me even more excited than the headliners. Artists and groups like Lido, Illenium, Marian Hill, The Knocks, and Snails all played killer sets. The best thing about getting to a fest early is finding smaller and more obscure artists that you wouldn't have found or listened to otherwise. This year my finds of the fest were Chet Porter, Brass Tracks, and Classixx. Prior to SnowGlobe, I hadn't really listened to much of these artists, but ever since I have jammed to all their songs.
One of the biggest changes to the event this year was the expansion of the festival grounds.
In past years the original layout was not set up properly or large enough to accommodate a sold out event. That's why this year I, and many others, were so excited to see how the festival would adapt and change to create a more fluid environment. As I entered the festival I could tell the grounds were larger, but were set up fairly similar to previous years. The stages were still pretty close to each other and The Igloo was placed in the middle so you could stop in on your way to and from the Main Stage or Sierra. The Sierra was now in the back of the festival and was outdoors rather than in a tent. Even though the Sierra was bigger this year, the crowd was still too large for the stage at some sets. All in all, I am glad they expanded the festival grounds, but I still think they could use the space more efficiently or set it up differently.
There were a lot of highlights throughout the fest, but definitely some that stand out more than others. My favorite moment of the event overall was meeting and hanging out with Marian Hill. Before their set, I was able to meet the group in the artist's lounge and play a game of giant connect 4 with them. Samantha, Jeremy, and Steve are such down to earth people. It is always super cool to meet artists you love and find out that they are even better people in real life. Another highlight for me was interviewing Big Wild. Jackson is a true professional with a genuine heart and mad producing skills. He killed his set later on in the day and it has been really cool to see him develop as an artist over time. My two other notable favorite moments were wondering into Taylor Dean Harrison's art installation and rocking out to the Bay Area Snow Sessions on New Year's Eve. Oh, and the snowboarders and skiers throwing down huge tricks on the ramp set up next to mainstage too!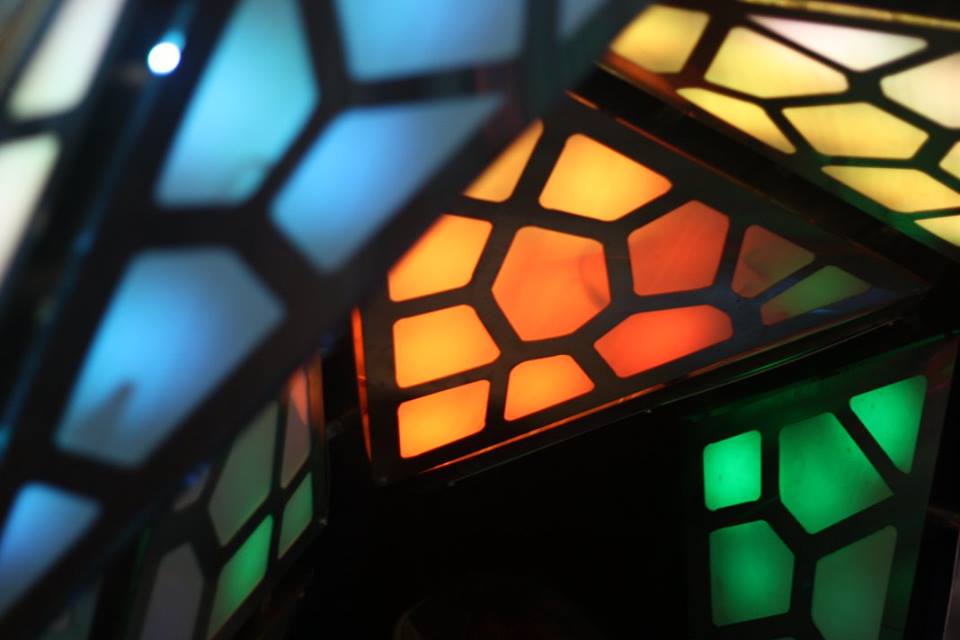 Of course, the music was great and the festival was a success, but it wouldn't have been the same experience without the group of people I was with.
Earlier in the year, I didn't even know if was going to SnowGlobe because the crew I usually go with had other New Year's Eve plans. It wasn't until a few months before the event that a friend, Grace, who also writes for EDM Identity reached out to me about going. With that option available and the lineup dropping soon after, I was committed. Grace and I flew from San Diego to Reno and shuttled to South Lake Tahoe where some of her friends promptly picked us up. We drove to the cabin which was 10 minutes walking distance from the venue and met up with the rest of the crew. One of the first things we talked about after we arrived was which day we would all wear our onesies. I pretty much knew I found my people at that point. The whole weekend was a dream as we trail-blazed the forest creating shorter routes and danced our animal butts off in the fest. I met everyone for my first time the day before the fest, but it felt like we had been good friends for a while. To top it all off my brother ended up buying a single day ticket for New Year's Eve too, so I was able to spend it with family too.
All the stars really aligned for me these 4 or 5 days. It was truly a wonderful experience and I am so fortunate to have met and spent it with so many dope people.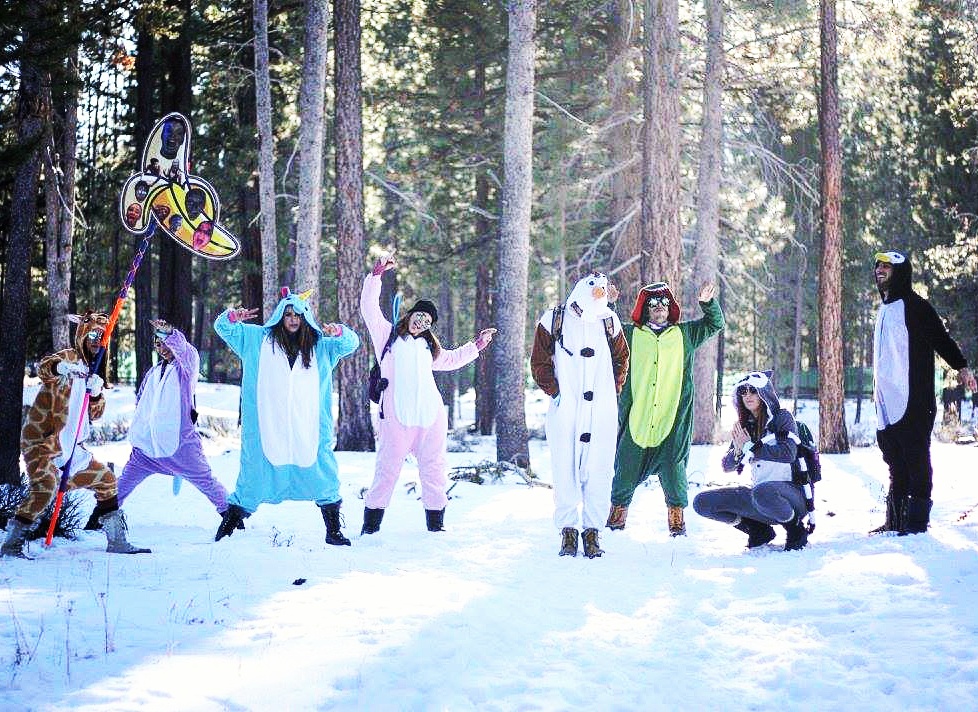 ---
Connect with SnowGlobe on Social Media:
Website | Facebook | Instagram | Twitter
Check out Grace's 2016 SnowGlobe Experience HERE!