Relentless Beats breaks the mold with the inaugural edition of their multi-genre Goldrush Music Festival!
---
Goldrush Music Festival was unlike any other music event I have attended in Arizona. The two-day multi-genre festival was held at the Western Town-themed area of Rawhide in Chandler, Arizona on November 18 and 19.
Located 30 minutes south of Phoenix, the all-ages event hosted four specially curated stages, a wide variety of musical performances, live art, food, and more. Between the music, a mechanical bull, jugglers, face painting, pizza, and everything in between, there was a little something for everybody at Goldrush Music Festival.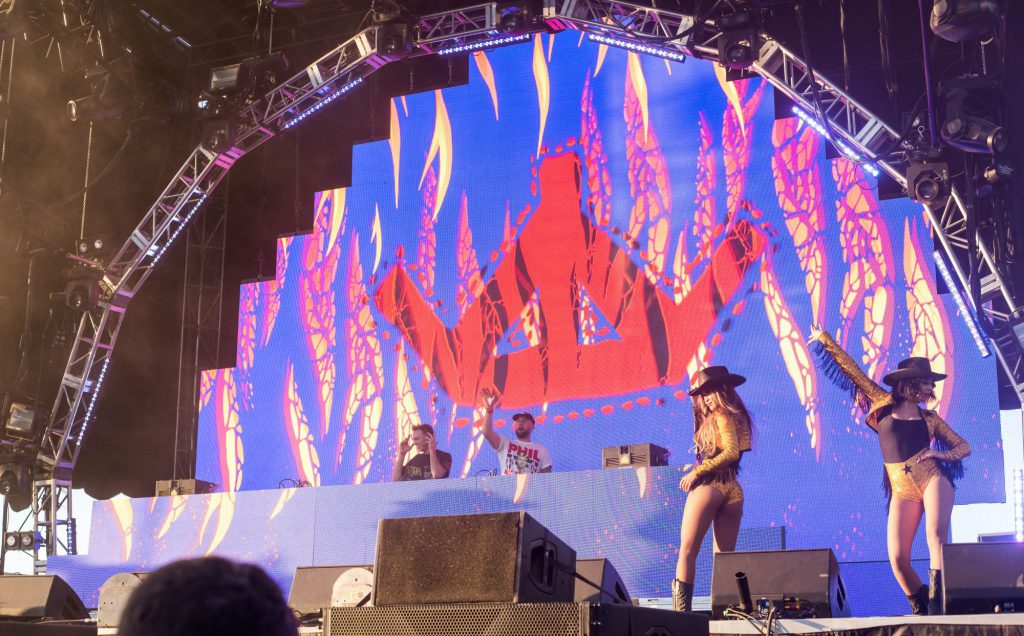 The electronic music selections were on point with performances to match.
There was so much amazing electronic music throughout the weekend. Excision performed The Paradox and Claude VonStroke presented the BirdHouse. RL Grime and Drezo both slayed the main stage, but it was REZZ that took my heart last weekend. I knew REZZ was going to be one of my favorite sets, but I didn't expect her to be that good. Space Mom fans flocked to the main stage Saturday and brought their energy with them.
The crowd was bouncing as REZZ opened with an onslaught of tracks from her debut album, Mass Manipulation. She expertly mixed them with her earlier productions "Edge" and "Purple Gusher" before dropping Just A Gent's insane remix of "Killing in the Name Of". Of all the REZZ sets I have seen this year, this was by far my favorite. It was high energy from start to finish and her spacey hand gestures were on point. It seriously felt like we were on another planet.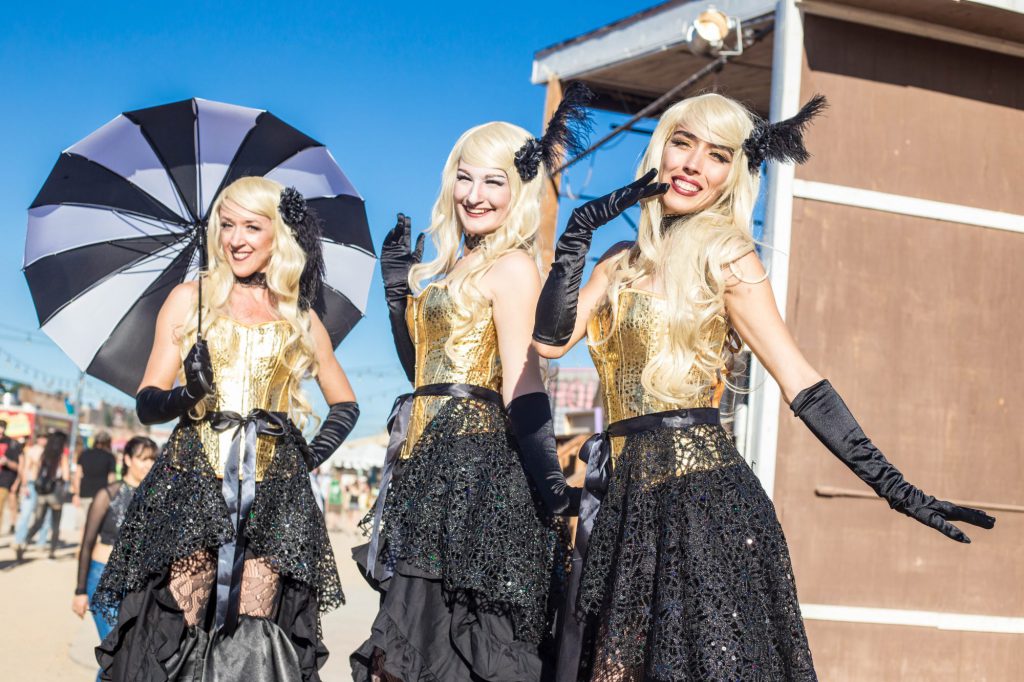 Another set I was blown away by was San Holo. Last time I saw him was when he opened for Porter Robinson & Madeon on the Shelter Live Tour, and it was a plain old DJ set. This time he performed with a guitar and it brought a whole new live aspect. If you didn't think "Light" or "Future" could get any better, you need to see San Holo shred them on a six string. He is extremely talented with a guitar and his solos are sick.
Pretty much every set I saw was a blast. All the supporting sets during the day were huge dance parties and got you pumped for the headliners. The only electronic set I saw that bummed me out a little was Dillon Francis. His laptop went on the fritz within the first five minutes, again, and he mixed out his most popular songs. Sometimes I feel he spreads himself too thin with shows and it effects his ability to be present and prepared.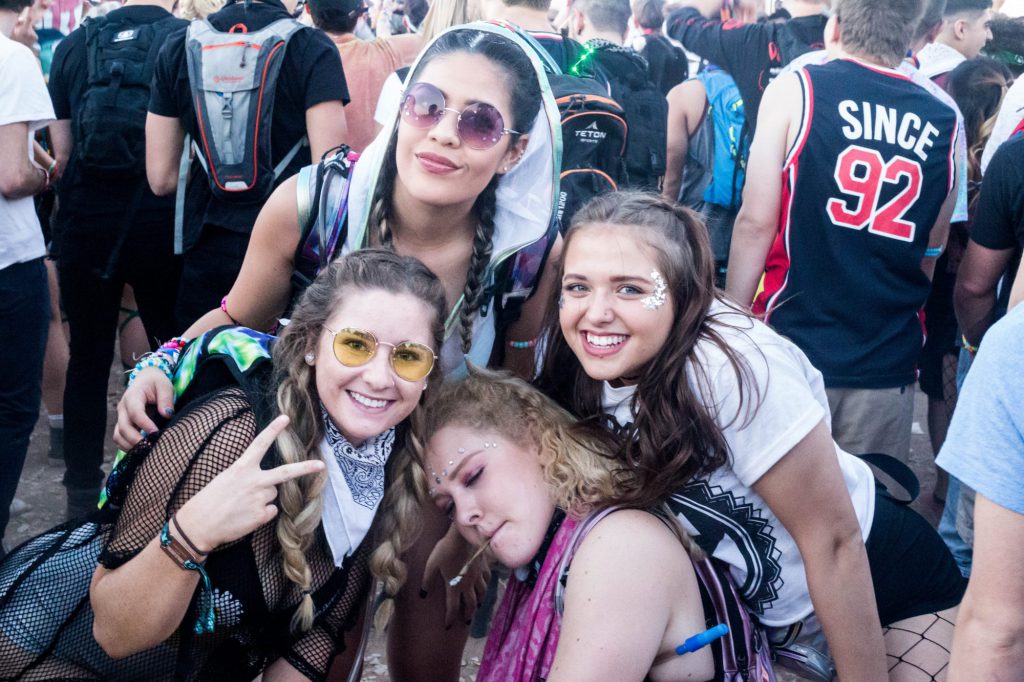 Of all the hip-hop artists available it felt like Goldrush settled for mediocre.
One of the other things I was excited for musically was the hip-hop. Hip-hop was my first love so I was really interested to see how the multi-genre aspect would play out at this festival. Unfortunately, my expectations were too high for the hip-hop booked at Goldrush.
Relentless Beats has the electronic bookings down. Both Phoenix Lights and Bassrush had killer lineups, but both are strictly electronic. I commend Relentless Beats for hosting a multi-genre festival and they should continue their vision, but I hope they get better hip-hop acts in the future.
There is so much good hip-hop in the world (and locally) that I was very disappointed with the acts they settled on. Migos was so autotuned and unbearable that the only thing keeping me around was Dillon Francis' set right after. Rich Chigga had a hype DJ that played for 15 minutes before he came out and started yelling "1-2-3 jump" and "put your hands up." He didn't perform one song without telling the crowd to do one or the other. I barely heard any real lyrics.
I realize everyone likes different things, but I feel Relentless Beats dropped the ball with the hip-hop aspect of Goldrush. If you're going to market the festival as multi-genre, there should be some real deal performances. I'm talking artists Atmosphere, Pusha T, Vince Staples, Travis Scott, Post Malone, not to mention promoting local hip-hop. Maybe even a Wiz Khalifa, Snoop Dogg, or Ice Cube – I get that budget can be a barrier, but I believe they could have booked better.
By no means did this take away from the fun I had over the weekend. I thoroughly enjoyed all the electronic acts I saw. I simply had higher expectations of the hip-hop artists.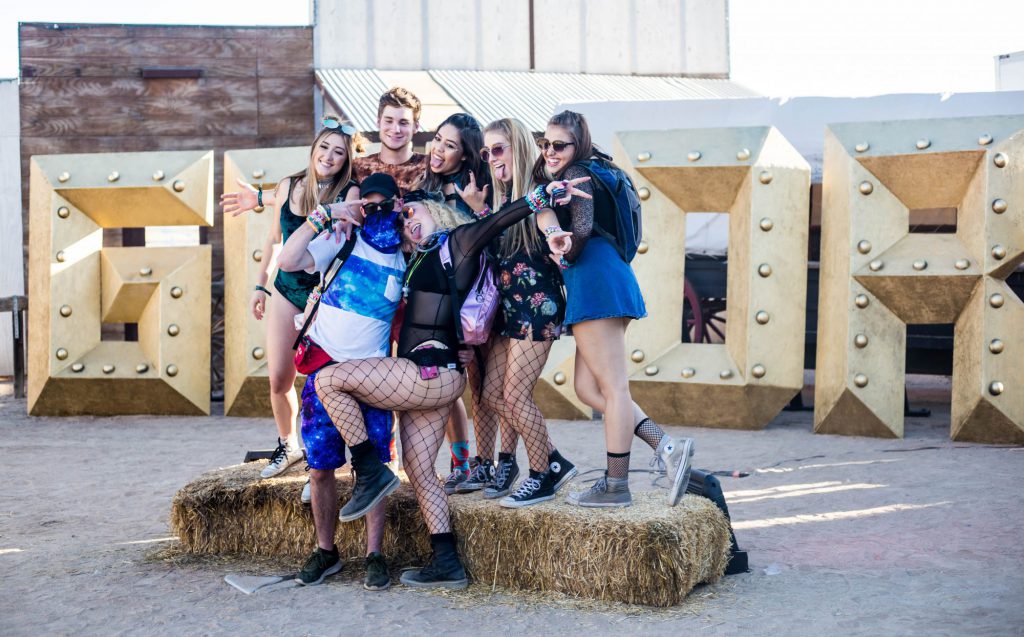 For a first-year festival, the theme, layout, and ancillary activities were all well-conceived.
The Western theme was a good touch and the venue itself was small and easy to navigate. It took no more than 10 minutes to get from one side to the other and there were shops, food, activities, and live art to check out along the way. The four music stages were placed far enough apart from each other that there was no sound overlap. Even when Excision was crushing the main stage with his 150,000-watt speakers, you could be at Pioneer Peak without hearing it.
I do wish they made the Hideout an indoor stage. The house and techno lineups for the Hideout were epic both days, but having it outdoors diminished the feel of the production. Luckily I attended the Shiba San and Claude VonStroke after party that was held in the warehouse elsewhere in the venue. The lasers, sound, and dancefloor were much better at the afterparty. It would have been cool to catch some of the other Hideout artists in that environment.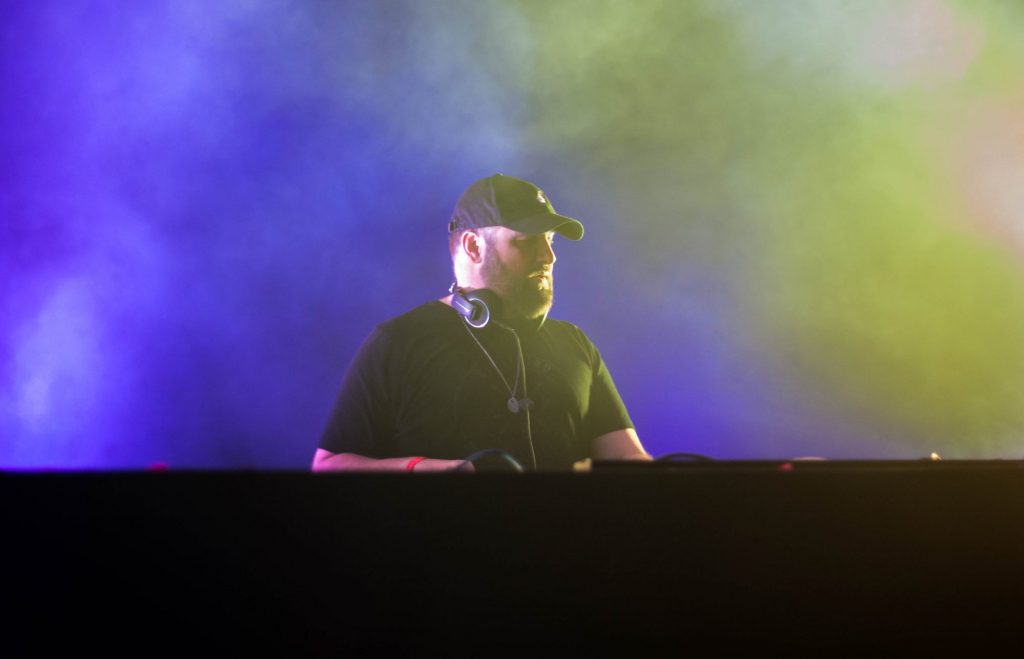 I would consider the first edition of Goldrush fun, but a definite rough draft.
Relentless Beats has the right idea and the right connections. They excel in booking electronic artists and have the vision to think outside the box by introducing more hip-hop to their events. They just need to tie up the loose ends. I think they should reassess the all-ages aspect, invest in better hip-hop artists, add an additional bathroom and water area, have at least one indoor stage, and bring cash back.
All ages events are totally fine, but if it's a rave with loud bass and people getting trashed, it should at least be 18+. I saw kids younger than five with no ear protection, huddling under their parents, plugging their ears as Drezo blasted his set. It's not the event's responsibility when a parent is negligent; however, kids five and younger shouldn't be at an event that is pretty much all heavy bass music. I also lost count of how many times I was approached by high school kids asking about drugs. Rather than selling more tickets to all ages, I would prefer to sell fewer tickets to more conscious, fun, and responsible fans 18+.
Goldrush Music Festival was also cashless, meaning you had to connect a card to your wristband and scan it whenever you wanted to purchase something in the festival. I wasn't a huge fan, but I get why they may have done it. It made lines go by faster since there was no fumbling around with bills, and it ensures less vendor fraud or shadiness when reporting sales. I really just don't like the swipe concept because you lose track of how much you're spending, which is good for the festival, but not for you. Cash is king. It will never have malfunctions like a card and you always know how much you've spent.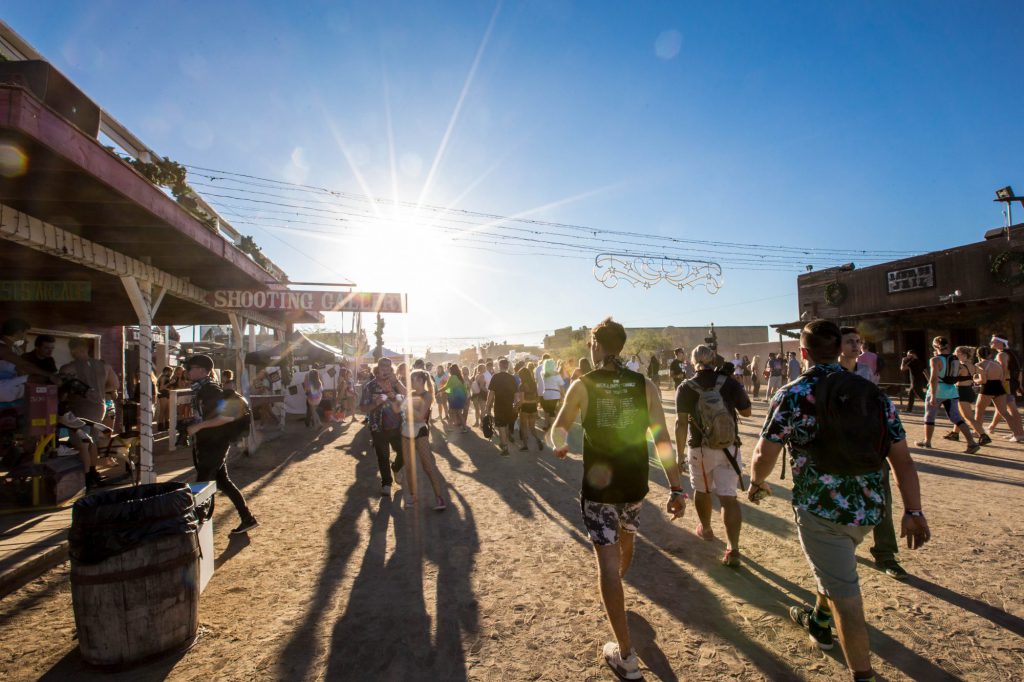 I know I have a lot of suggestions, but that doesn't mean I didn't have a good time – I truly did.
I saw some of my favorite electronic artists and the positive vibes were present in full force. I remember seeing a girl pick up keys from the dance floor mid-set and asking nearby people if they were theirs before taking them to lost and found. The crowd added something to the entire experience.
I went to Goldrush for a reason and that reason was fulfilled. There will always be things and event can improve on, but that doesn't mean you can't have fun! I will be back Arizona for Goldrush Music Festival next year!
---
Connect with Goldrush Music Festival on Social Media: