Air + Style LA was my first festival of the new year and it did not disappoint!
---
For those of you who don't know, Air + Style LA is an all ages, two-day festival that was held on February 18 and 19 at Exposition Park in Los Angeles. Combining a big air snowboarding competition and music festival into one weekend this was a music and sport's lovers dream event. Music headliners included Major Lazer and Flume and other notable artists were Atmosphere, ZHU, Chromeo, and Marian Hill. Personally, I was really excited for the big air competition.
I had never seen a snowboarding competition live until last weekend. Especially a competition that hosts world-class athletes doing flips and grabs off a 16-story ramp. As you could imagine it was pretty incredible. The riders were dwarfed by the massive structure as they stood atop the ramp prior to take off. Each athlete torpedoed down the ramp before gracefully lifting off and pulling insane tricks. Every time a snowboarder became airborne I held my breath because you never knew if they were going to eat it super hard. Thankfully, no one was seriously injured and the tricks got even more out of control as the competition progressed.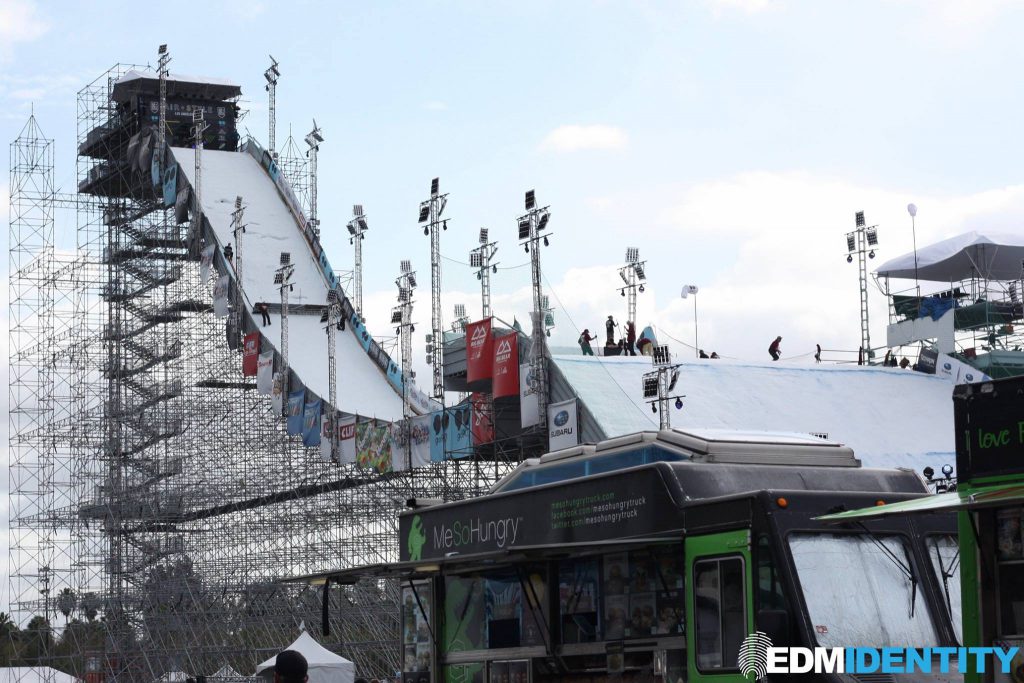 The qualifiers were fierce as riders tried to post their best scores and make the semis and super finale.
One of the best things about the festival was the way it was organized. When set times were released I was very pleased to see there were virtually no conflicts between the big air competition and music acts. This made it so you could travel between the 2 stages and big air ramp to catch all the action. Check out the final placements from the competition below!
Top 5 Air + Style 2017 Los Angeles Big Air Competition:
Max Parrot / 178.66 score
Seppe Smits / 162.66 score
Markus Kleveland / 161.99 score
Sven Thorgren / 157.33 score
Chris Corning / 148.66 score
Full results of the competition can be found here!
The Winter Stage (main) was right next to the big air competition and they were showing each run on the LED screens.
I met people that camped on the rail all day for Flume and Major Lazer but were still able to watch the competition in all its glory. The Winter Stage also had my favorite musical performances of the weekend. My favorite set of the weekend was, no doubt, Atmosphere. The 44-year-old Minnesota native owned the stage as he performed a plethora of songs from throughout his career. From "God Loves Ugly" to "Sunshine" and "Trying To Find a Balance" the entire set was popping and you could tell the crowd was feeling the vibes. Marian Hill was an early set at the Winter Stage, but they had a great turnout. The trio never cease to amaze me with their unique blend of electronic beats, soulful vocals, and silky sax. ZHU and Chromeo were also great set highlights from the weekend.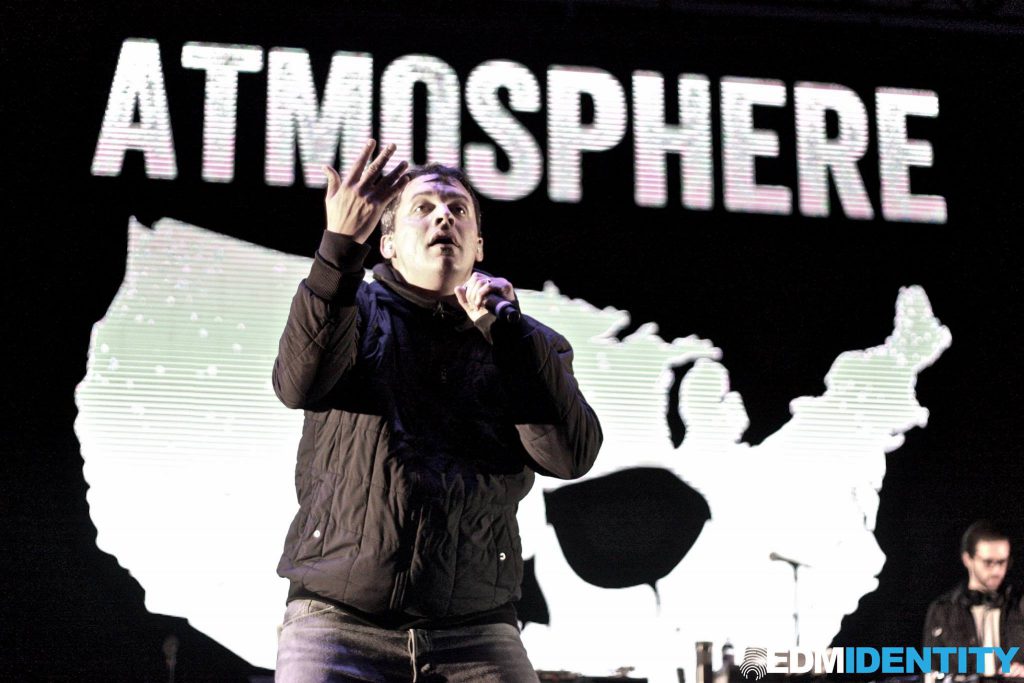 Honestly, the whole weekend went off without any hiccups. I was really surprised how well-managed the event was. From weather preparation to the festival layout and everything in-between Air + Style was a benchmark for how to run a solid 2-day fest. This is definitely an event I will be keeping on my radar next year. Especially if it continues to bring an awesome music lineup and that huge 16-story ramp again.
---
Connect with Air + Style LA on Social Media: