Vicetone opens up about their creation process, video games, and more!
---
The Dutch duo of Ruben Den Boer and Victor Pool, known around the world as Vicetone, have been creating music since 2012. Not just locked into one specific sound or genre, they have released original tunes on notable labels ranging from Armada Music to Monstercat, with a solid collection of remixes as well.
Outside of playing sets at clubs and festivals around the world, they recently dropped massive tunes "Collide" and "Apex" as well as a remix of Dua Lipa's "New Rules" for you to dance the night away to.
This year has been an exciting one for Vicetone, so before they focus on studio time and the ramp up for 2018 we wanted to catch up with them for a chat. Read on for a look into Vicetone's creative process, their feature on Monstercat's Rocket League Compilation and much more!
Stream Vicetone – Collide (feat. Rosi Golan) on SoundCloud:
---
Thanks for taking the time to chat with us! Your latest track "Collide" is beautiful, can you tell us about how you came to work with Rosi Golan and what creating that track was like?
Thank you! Our manager sent over the vocal to us and we immediately connected with it. When we got the vocal, we played around with several melodies before finding the current one.
Later, we had a writing session with the co-writer of the song (Scott Effman) and played it for him – luckily he loved it. So we rolled with it and now it's doing well everywhere! It's amazing to see the track getting so much love.
Over the years you've released plenty of tunes with vocalists featured on them, do you prefer having a vocalist on a track you're producing, and do you approach the process differently when creating it?
We always prefer to have vocals with our music, but sometimes the track doesn't lend itself to a vocal. It's common for us to start a track and work with an existing acapella so we get a feel of how the instruments will work together with a vocal on top of it. Then later we pitch it to writers and vocalists and create something from scratch.
Other times we get sent an amazing vocal and work the whole track around it. There isn't a set way of doing things – it varies per track and it's different every time.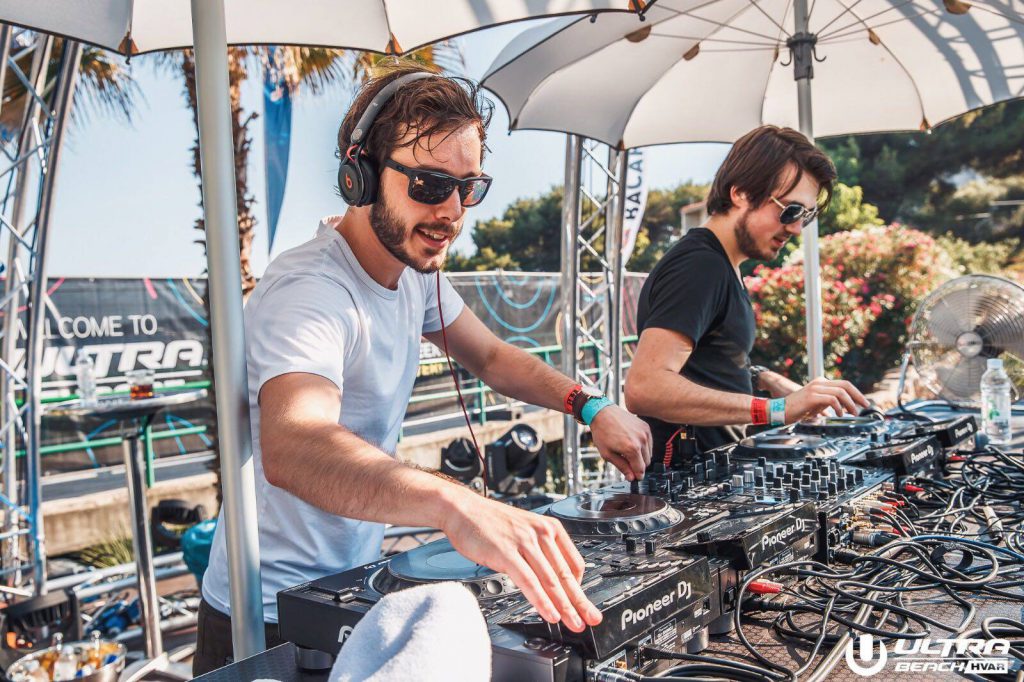 Releasing tunes on a variety of labels from Monstercat and Spinnin' to Armada and Protocol, what has been the biggest advantage to working with so many major labels?
We feel lucky to have been working with so many legendary labels and so many great label people. The labels mentioned above all really understand dance music and what it takes to push a track out.
We prefer to release different music on different labels since our sound isn't always the same, which is good since it will become boring if every track sounds similar.
Aside from your originals, you're also known for some quality remixes! What led you to your most recent remix of Dua Lipa's "New Rules"?
When I first heard the original song, I instantly loved it. It sounded like the type of music I grew up with in Holland – and the melancholic undertone of the track really spoke to us. But we wanted to give a more dance-y spin to it – so it was an easy decision to remix this one.
If you could go back to the beginning of your careers and tell yourselves one piece of advice, what would it be and why?
Start earlier! We started producing music when we were around 21 years old. Our passion for dance music has been present all our lives, we just never bit the bullet to start doing it full-time. We should've started way earlier!
"Apex" was featured in the Rocket League x Monstercat Vol. 1 Compilation. Do you guys play video games, and if so what are your favorites?
Yes, we do! Video games were a big part of our childhood and they have a special place in our lives. Some of our favorite childhood memories are spending entire days playing video games with family and friends.
Right now we have two custom built gaming PCs and while we haven't played many video games in the last few weeks, we played a ton of Rocket League when it first came out. We were excited to put "Apex" in the game since we played it for so long – it's very cool to have your own song in a video game that you actually play.
Touring around the world and taking the stage at many different clubs and festivals, has there been a specific memory or favorite venue you've been able to play?
New City Gas in Montreal is our favorite club in the world to play – the crowds in Montreal are truly something special. Every time we get booked there it is something we are absolutely buzzed about weeks in advance.
With the fall season in full swing, do you have any activities or events you love this time of year?
Sitting inside the studio with a cup of tea! I actually like that it's getting colder and darker, it makes it easier to sit inside and work on music all day.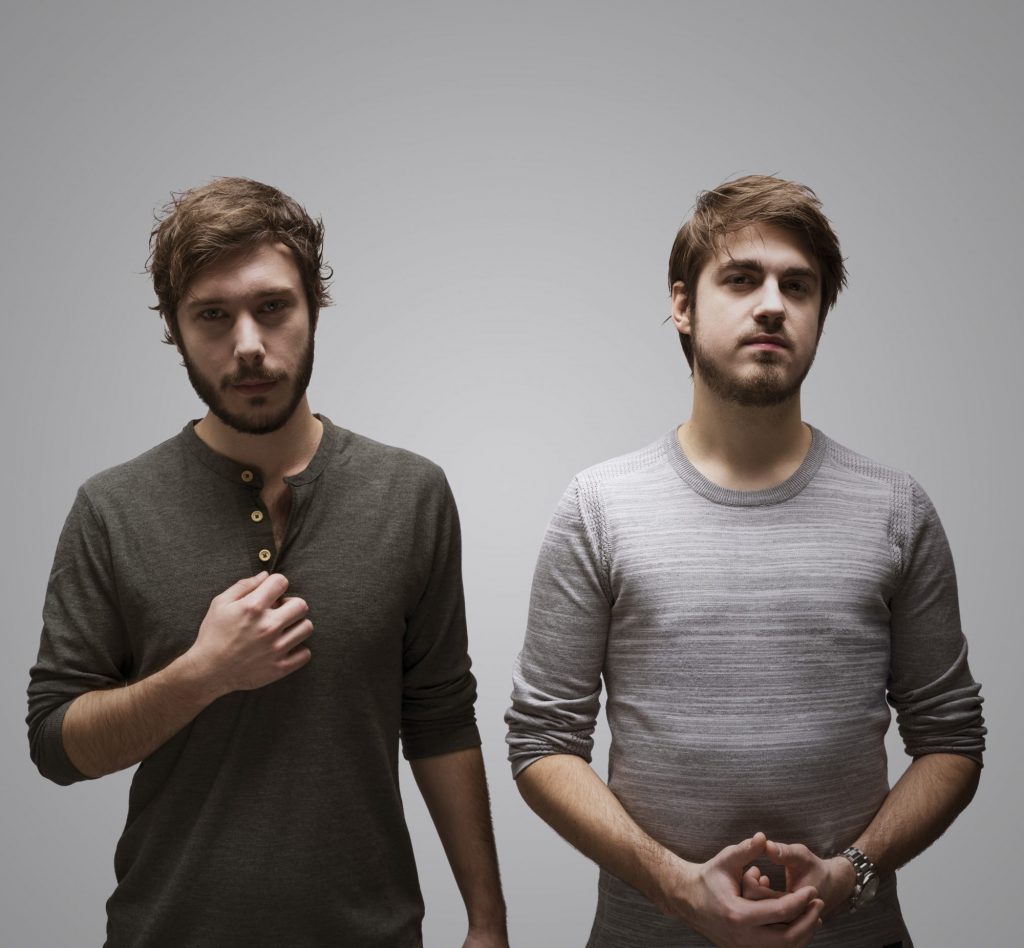 What is in store for Vicetone in the rest of the year? Any upcoming shows we can catch you at or releases in the works?
We've been touring a lot and want to take it easier for the remaining time this year to work on new music. We have a lot of new music in the works and are preparing to release a lot of new music in 2018. Stay tuned!
Rumor has it that you are both cooks who like to make some awesome dishes. What are your favorite dishes right now that you've created?
Living together in a house, we've taught ourselves to cook over the last two years – it's a pretty good skill to have. And it's a fun break from being behind a computer screen all day.
We cook a pretty great macaroni which is Ruben's secret family recipe and a killer salmon steak!
---
Connect with Vicetone on Social Media:
Facebook | Twitter | SoundCloud | YouTube