In honor of #TranceGiving, aka Dreamstate SoCal 2017, we want attendees to have the opportunity to get to know the talent who will be our "Trancegiving Tour Guides". Each week, we will feature bios of DJs who will take the stage at Dreamstate SoCal this year, as well as some beats to help familiarize you with their work. Next in our series is… Blastoyz!
Don't forget to check out the other artist bios in our series to get familiar with the rest of the new artists on the lineup!
---
A true ambassador of the counterculture sounds, Blastoyz embodies all that makes the unique genre of psytrance stand apart from all others.
In a small village in Isreal there lived a boy by the name Kobi Nigreker. With the call of music hitting his heart when he was just 9 years old, Kobi would set forth on a journey, ultimately discovering a passionate love for recording and just a few short years later, Blastoyz was born. In 2003, Blastoyz began DJing, gravitating to the sounds of alternative and house. It was during this time that he began to surround his life with everything dance music based. However, it was the sounds of trance that truly peaked his interest and when it came time to begin producing, it would be Goa and dark trance that he would gravitate to.
Now, life has a way of creeping in and for a short period of time, he would shift his focus to serve in the Israeli Defence Force. But, his heart kept pulling him back to the beats and as soon as he was released from military service at the end of 2012 he would release his debut EP Something For Your Mind.
Quickly, the momentum would take off and in 2013 the opportunity to release music with the EDM label SectionZ brought him back to the scene with new inspiration and a drive more fierce than ever, releasing his second EP Bastard. With the world now privy to his creative vision, the bookings began to roll in and the Blastoyz era was officially underway.
Staying focused on a consistent evolution of his sound, Blastoyz would begin to build on his psytrance empire.
In 2015, Blastoyz would join the major psytrance recording label, Nutek Records, and with his 5th EP, Heal The World, he would break his first personal record reaching the coveted first place spot in the top 100 psytrance releases on the Beatport charts. 2016 would mark a heightened shift in Blastoyz sound as he began to experiment with more psychedelic sounds and the collaboration bug hit him at full force.
Dishing out some massive tunes with fellow psytrance comrades Upgrade, Bizzare Contact, Azax, Berg, Ranji, Skazi, WHITENO1SE and S-B Noise culminated in a new project dubbed Blastoyz & Friends. But it wasn't just his side projects that made 2016 a year to remember but the release of his track "Parvati Valley" that would land him once again at the top of the Beatport charts, garnering over one million plays online!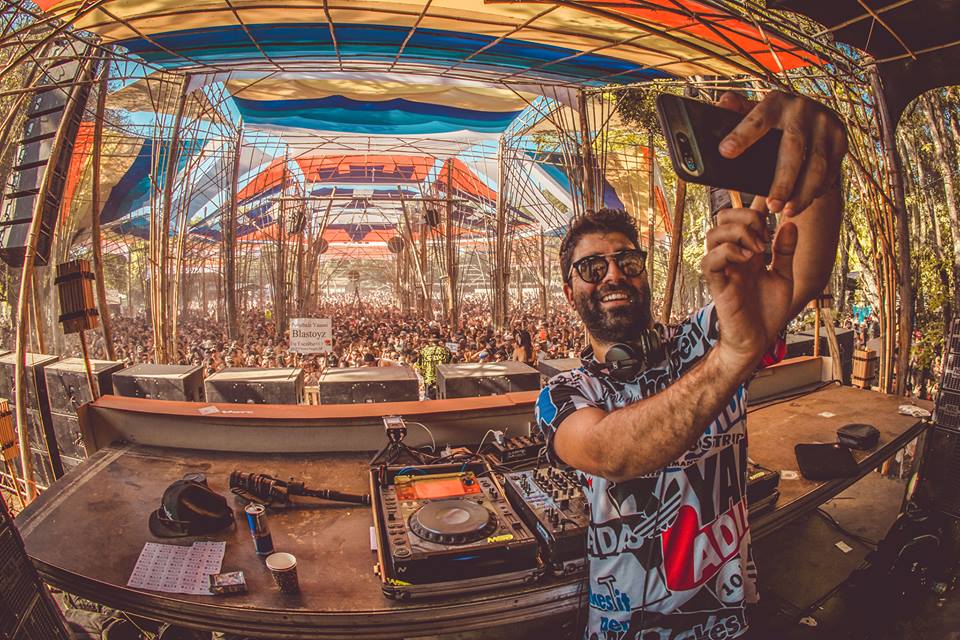 Blastoyz continues to build quite the impressive buzz around his name as he has become a staple for many psytrance events spanning the globe!
Some of the biggest psy events that he has played include Burning Mountain, Psychedelic Circus, Half Moon, Namaste, Inox, Litchi Party, Tribe, Eco Tribe, Euphoria, Bug, Alien Trip, Atmosphere, and Sonoora Fresh Water Festival. But, let's focus on the event at hand. History has shown that Dreamstate would not be Dreamstate without some massive psytrance acts and Blastoyz promises to deliver nothing but the best when it comes to his beloved genre. So get ready for a trip into alien territory because Blastoyz is coming with the heat!
---
Connect with Blastoyz on Social Media:
Website | Facebook | Twitter | SoundCloud | YouTube