Sander van Doorn returns to his dark euphoric trance alias Purple Haze with new album SPECTRVM
---
Longtime fans of Sander van Doorn were ecstatic when he brought back his Purple Haze alias with the release of "Neiloj" earlier this year. Now only months later, Purple Haze's SPECTRVM album has premiered treating our ears to 13 mesmerizing tracks. Sander van Doorn brings listeners on a musical journey and it clearly shows he's fallen back in love with his roots and sparked a sense of creativity we've come to love and surely missed.
The live show component premiered at Ultra Music Festival back in March featuring new and exciting dark trance originals. Similarly to Markus Schulz's Dakota and Ferry Corsten's Gouryella aliases, Purple Haze performances are a rare treat only to be found at events like EDC Las Vegas, Dreamstate Mexico, and Tomorrowland. You can watch the entire Purple Haze live show from Tomorrowland 2017 here.
Sander van Doorn returning to his trance roots seems only fitting in a scene that has been increasingly welcoming to artists who are symbiotic with their mainstage presence and artistic musical outlets. Make sure to stream the new album on Apple Music or Spotify, check out our review, and pick up a physical copy when it releases later this month.
Stream Purple Haze – SPECTRVM on Spotify:
---
SPECTRVM showcases Sander van Doorn's diverse talent in production.
SPECTRVM contains tracks with elements of trance, techno, electro, and progressive house delicately dispersed into a tasteful listening experience. Opening track "Plum" immediately sets the mood with its dark undertones and pulsing synths. "Fall In" unexpectedly surprises with its lighthearted indie dance vibes before the atmospheric single "Neiloj" takes over commanding with its shaking bass and grooving synths.
The album continues that same feeling into "Contrast" and then dials back the darkness with "Light Me Up" with its big room sound embracing the glorious vocals.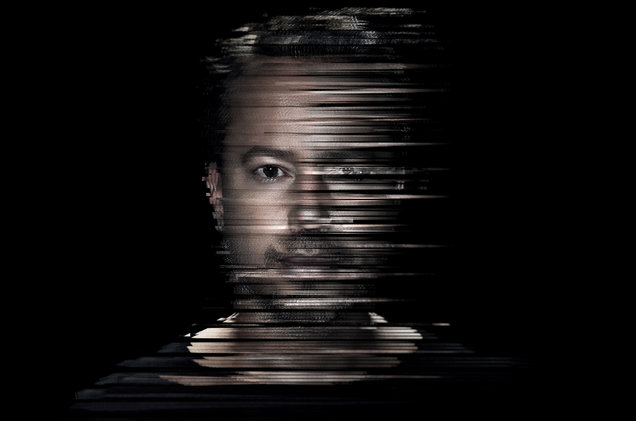 Title track "SPECTRVM" takes no time to delve back into that dark trance style, perfect for late nights on dimly lit dance floors. "Out Here" doubles down with its angelic vocals and serene euphoric trance elements that would be perfectly suited for sci-fi universes like Blade Runner or Mass Effect. The track "Phaedra" is a throwback to the late 2000s progressive house vibes that deadmau5 fans will surely fall in love with.
"Kill Kitten" lifts the spirits up with its increased tempo and 8-bit elements, while "Prism (Eyes Wide Open)" gives off the dream trance feelings that somberly remind us of Robert Miles' passing earlier this year.
The album finds the sweet spot of bringing you on a perfect journey, while still leaving us wanting more from Purple Haze.
The album doesn't let up towards the end. Purple Haze's remix of "Roundabout" is another upbeat standout on the album, and "Choir 1.0" brings back my memories of seeing Jochen Miller open for Armin van Buuren back in 2012. "Historia" perfectly closes out the album with its angelic vocals and emotional falling synths. Overall, fans of older Sander van Doorn productions are in for an absolute treat and is a must listen.
Make sure attend the Purple Haze Album Release Party during Amsterdam Dance Event on October 21 by purchasing tickets here.
---
Connect with Purple Haze on Social Media:
Website | Facebook | Twitter | Instagram | SoundCloud