James Grant & Jody Wisternoff have rounded up Anjunadeep's finest for the latest installment of the label's annual compilation, Anjunadeep 09.
---
Pioneering deep house label Anjunadeep is at it again with the 2018 edition of their annual compilation series. Anjunadeep 09 Mixed by Jody Wisternoff & James Grant will drop on October 27 and includes two full discs of extraordinary tunes by artists like Yotto, Luttrell, Dusky, 16 Bit Lolitas, and Martin Roth.
Wisternoff and Grant have spent most of the last year curating the new compilation, which will feature six exclusive remixes, edits, and collaborations from the pair. In addition to tracks by label mainstays and veterans, the compilation will highlight up-and-coming talents such as Fluida, David Hohme, Kora, and Planète.
Pre-order the album via your favorite platform here.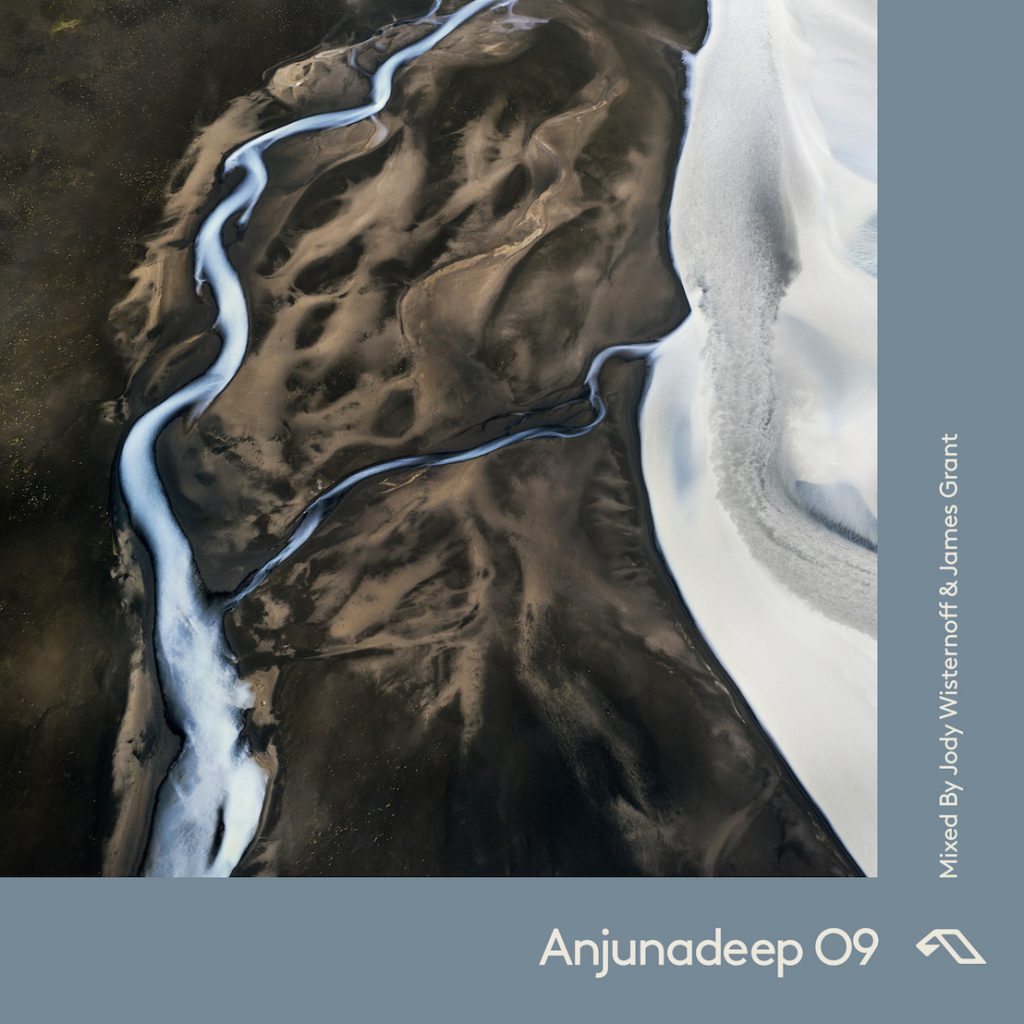 James Grant and Jody Wisternoff have worked together to build an incredible following over the past several years. Anjunadeep 09 marks the fifth compilation that they have mixed together, and if you've ever had the privilege to see them perform live together, you know just how great a team they make.
The duo had this to say about the album:
"With the magic of ABGT250 at The Gorge still fresh in the memory, we have some more big news for the label: Anjunadeep 09 is locked and loaded, and will be released on Oct 27. There's an extra fresh feel to this volume, with close to 20 new artists making their Deep compilation debuts, plus the usual sprinkling of exclusive remixes, collabs and edits from ourselves. After roadtesting many of the tracks at recent gigs, including at the Gorge, it's exciting to finally be able to bring you all this new music from our amazing family of artists – we hope you have as much fun listening to it as we had making it."

– James & Jody
Pre-order Anjunadeep 09, and check out the newly-released Anjunadeep North American tour dates for a chance to see some of the label's finest in action in a city near you.
---
Anjunadeep 09 Tracklist:
DISC 1
01. Boerd – Void
02. Lycoriscoris – Flight
03. Gallago – Sun (Interlude Edit)
04. Dusky – Square Miso (Anjunadeep 09 Mix)
05. James Maloney – Angel Wings (Tontario Remix)
06. Modd – Abenaki
07. Fluida – Branches
08. Planète – Faded Memory
09. Xinobi – Far Away Place (Jody Wisternoff & James Grant Remix)
10. Luttrell – Wake Me Up Tomorrow
11. Compuphonic – Medicis
12. Aiiso – Gravity
13. Kieran Apter & Leon Power – Drifting Spring
14. SOHN – Lights (SQL Remix)
15. Jody Wisternoff – For All Time feat. Hendrik Burkhard
16. Fairchild – The Light In You
17. Yotto – Aura
18. Luttrell – Contact
19. Croquet Club – Night Lights
DISC 2
01. Movement Machina – The Flame (Jody Wisternoff and James Grant Edit)
02. Savvas – Nostalgia (Intro Edit)
03. Tontario – Ambivalens
04. Lycoriscoris – Blue
05. Kora – Nous
06. Hosini – Syna
07. Martin Roth – Hypno Seq
08. Gallago – Lost Signal
09. Neil Quigley – And The Sky Calls (Jody Wisternoff & James Grant Remix)
10. Gacha Bakradze – Contactless
11. Koelle, Jody Wisternoff and James Grant – On Air
12. Antic – Touch Of My Soul
13. L. Doblado – Lie Alone (16 Bit Lolitas Remix)
14. Luttrell – What You Are
15. Hola & Bryson – Cinematic Fireball (Tom Middleton, Jody Wisternoff & James Grant Remix)
16. David Hohme – Soft Landing (Jody Wisternoff & James Grant Remix)
17. Leo Grünbaum – Bloom feat Aerial East (Safa Mix)
---
Connect with Anjunadeep on Social Media:
Website | Facebook | Twitter | Instagram | SoundCloud | YouTube