Electric Zoo is an annual 3 day event held towards the end of summer festival season during labor day weekend at Randall's Island Park. While unfortunate circumstances led to previous years of Electric Zoo shutting down early, this year went off without a hitch. MADE Events and ID&T brought a great lineup, we were blessed with perfect weather, and Electric Zoo 2016 was a success!
---
There were a variety of options to choose from for your journey to the Electric Zoo 2016…
To reduce the festival's footprint, organizers encouraged us to use the official shuttles and ferries, or public transportation. The ferry, making trips from 35th and FDR Drive to the festival and back every 30 minutes was the preferred transportation method of Electric Zoo attendees, and ground shuttles leaving from Brooklyn's Output nightclub were also available.
The ferry was a seamless and hassle free experience. There was a quick search, but the boat arrived on time each day, and provided a beautiful view of NYC while I gathered my excitement for the day and prepared my schedule.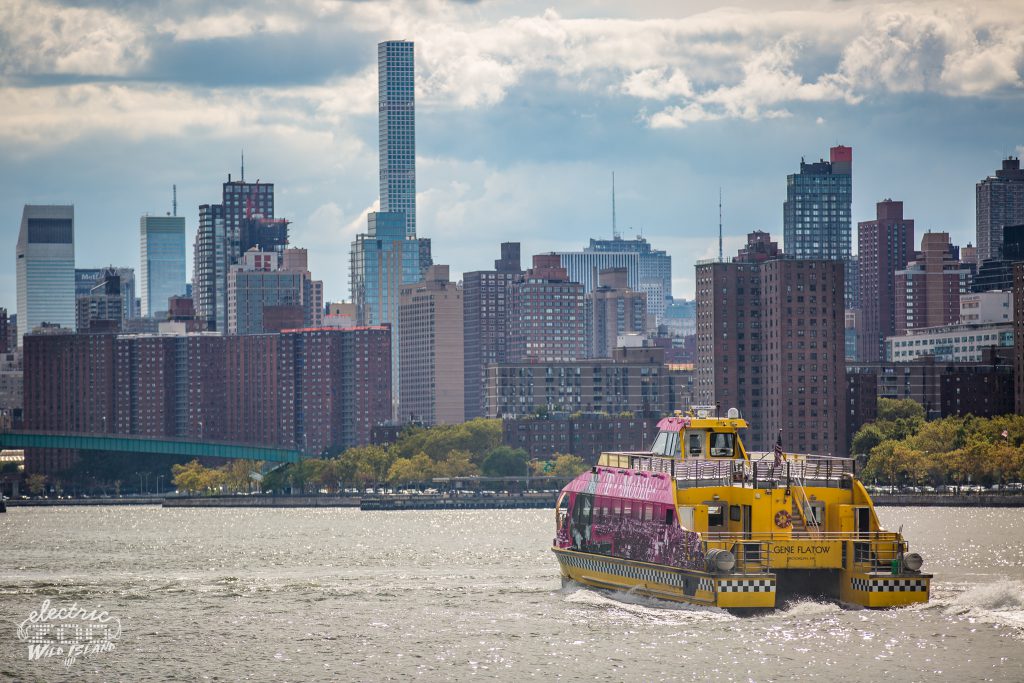 At security, several queues formed for both GA, VIP, Platinum and T-Mobile Express Entry holders. Security was professional and polite, but was much more thorough than other events I have been to recently. Dogs were brought through the lines and examined each person individually, and some people were pulled out of line and questioned based on the dog's reaction. Lines moved at an acceptable pace but I was surprised at the degree of security present. I attributed this to a few things: partly because deaths at Electric Zoo in previous years have probably put enormous pressure on the city and event producers, and because New York City is a fairly security-conscious place, and we were also so close to the 15th anniversary of September 11th.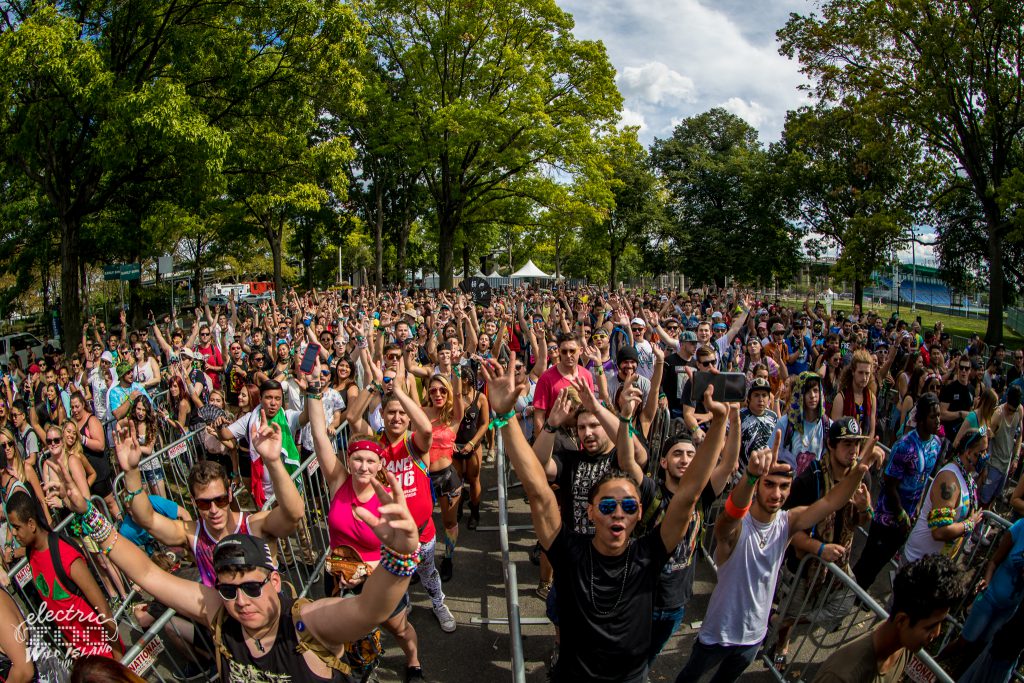 Aside from familiar headliners playing the sets towards the end of the evening, the first day for me was mostly dedicated to exploring new artists.
I arrived on the first ferry, so security and entry line was short and quick. I explored the VIP area, which had very comfortable amenities including couches, shaded areas, free appetizers, and an open bar for platinum ticket holders. From the comforts of this area I watched Tigerlily lay down a funky progressive house set to ease the crowd into the day. There was a small crowd for her which grew as her set carried on as we were the first people to arrive.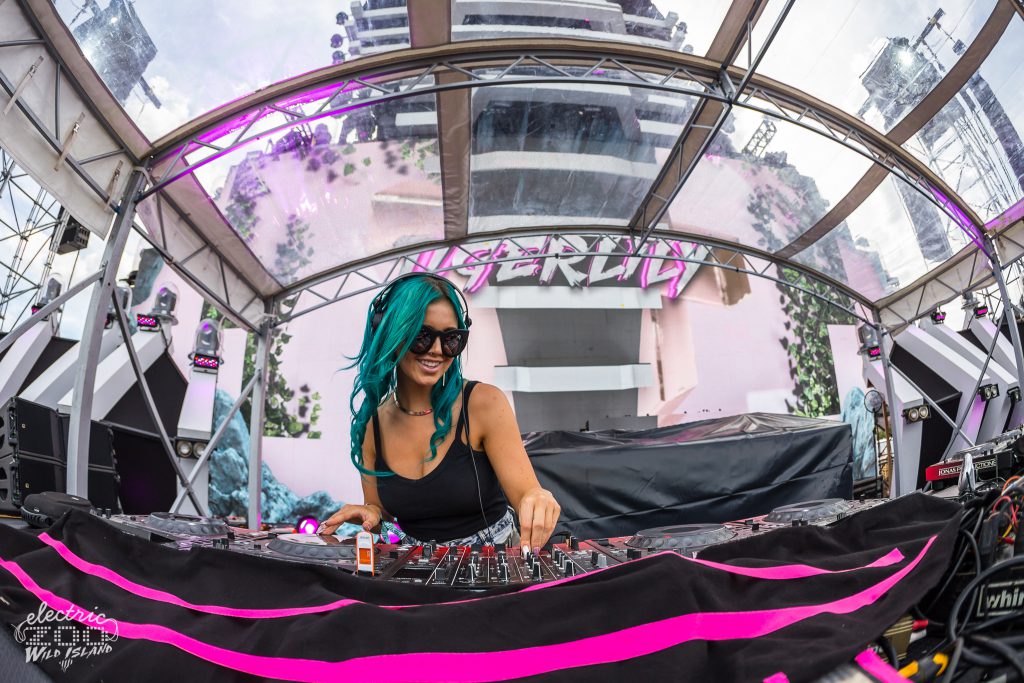 About half-way through Tigerlily, I decided to go check out Illenium, and I was shocked at how much energy was present at the stage when I got there. I was clearly not the only one captivated by his well crafted melodic bass set. In addition to spinning fire on the decks, he was playing an electronic drum machine too and the entire crowd underneath the tented stage was going absolutely insane for it at only 3 PM.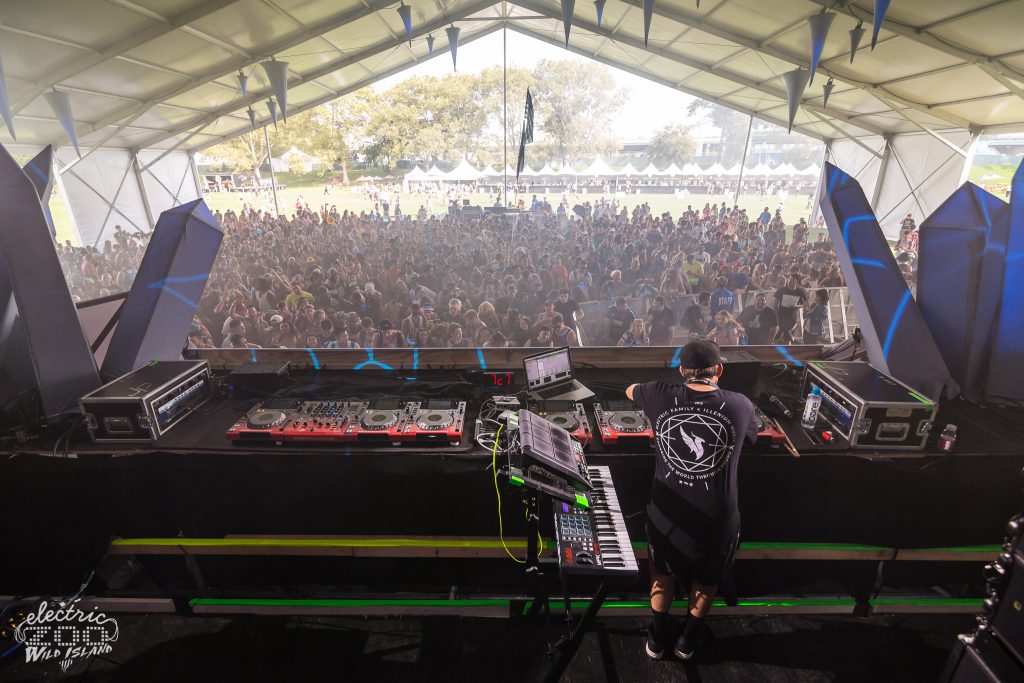 After a heavy bass set, I went to relax underneath the Treehouse stage to watch EDM Identity favorite Kiss the Sky. Seeing some relaxing house music The Treehouse stage, which was nicely tucked away from the other main stages with plenty of places to sit and rest, was a nice treat. (Check out our interview with Kiss the Sky HERE)
After exploring the Treehouse stage area I was once again drawn by the heavy bass of the Hilltop Arena to see Spor. Initially expecting a dubstep set, I was impressed with an equally balanced blend of dubstep, chill melodic elements and electro house. Spor is another artist that I will be watching for the rest of the year and into 2017.
Seeing Illenium early in the day put me in a mood for bass music for most of the day, because I stayed around for Cookie Monsta b2b Funtcase right after Spor. Both artists are dubstep heavyweights, but Cookie Monsta has recently released his "Wobble" EP so he was especially fired up. UK's Funtcase was wearing his signature creepy mask, and has a strong metal drumming influence from his younger days, so a b2b performance from them was unique and dynamic as nearly every element of bass music was represented in their set.
I chose to stick near the main stage for the rest of the evening, catching Flux Pavilion at 7PM. Flux finally released a full album entitled "Tesla" (he has been touring all over the world to support it and has hit many other festivals this year) as well as a track with NGHTMRE called "Feel Your Love", which was cool to hear but wasn't surprising to hear since NGHTMRE was scheduled for the next day. Both the set and the crowd were what we might expect from Flux but he didn't disappoint and is clearly one of the reigning dubstep heavyweight champs.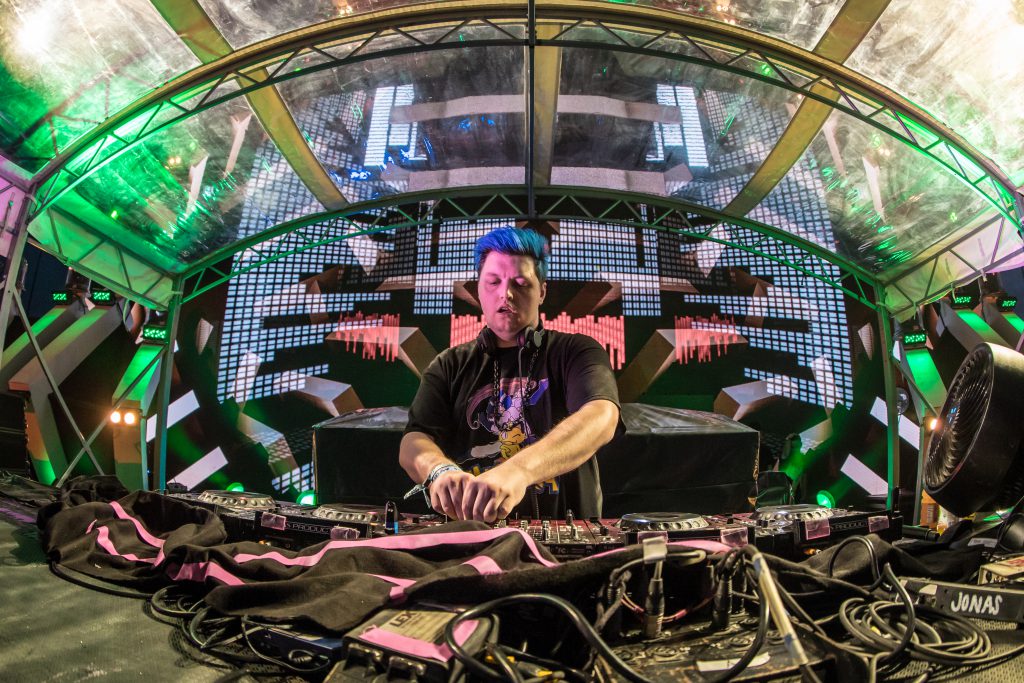 I decided to head to Claptone at the Riverside Stage for something a little something different and low-key to wind down. The VIP area of the stage was directly connected to the Tiki Bar, and there was plenty of room to move about and dance. There were even phone chargers at the tables of the bar! It was refreshing to sip a cold drink and see Claptone mellow the masses in his mysterious mask with his music. It might have been my favorite set of the day, just because the atmosphere was so relaxed.
But I certainly couldn't leave day one without going hard one last time, for Bassnectar!
Bassnectar has released an album nearly every year since his career started with a tour to accompany it, and this year was no exception even after the incredible success of 2014's Noise vs. Beauty. This time he's released an album titled "Unlimited". This new record revisits the sounds of his earlier works with collaborations with The Glitch Mob, Gnar Gnar, Crywolf and more. Hearing the songs from his new record and the 2014 Noise vs. Beauty record in the same set delivered a Bassnectar performance that felt fresh, and riding the ferry home with my ears ringing from it was a great way to close out the first night of the evening!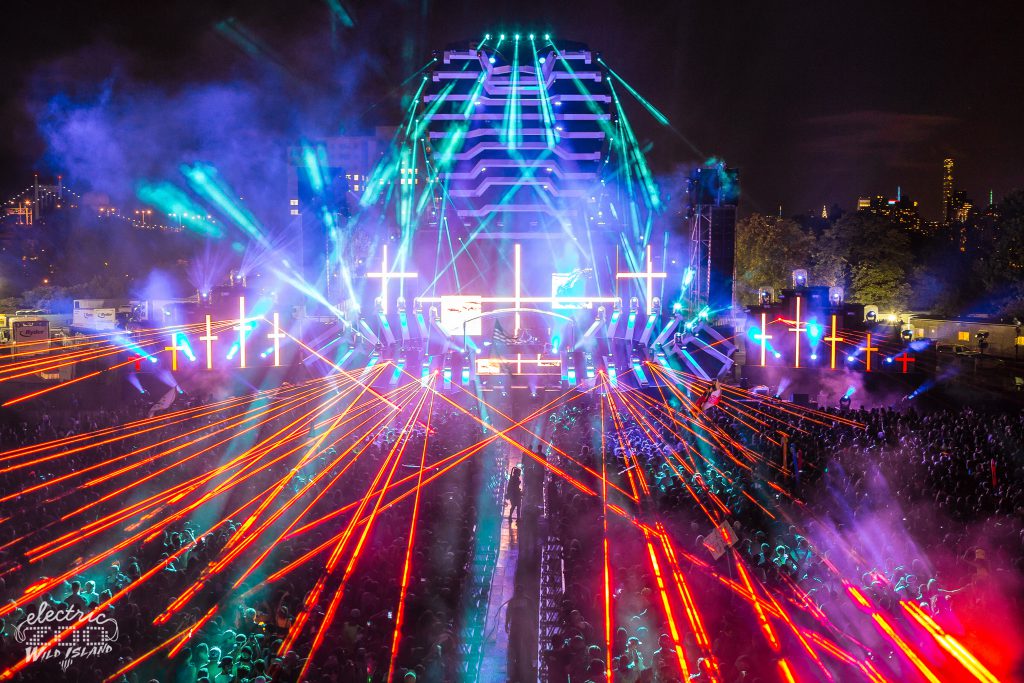 The second day was the most highly anticipated one for me.
Arriving early once again, and with a working knowledge of the venue direction inside the venue, I was excited to get a chance to finally see Porter Robinson for the first time, as well as Vanic, and NGHTMRE for a second time, but I made sure to budget time to explore artists at various stages throughout the day.
The first artist I discovered today was Max Styler at the Dim Mak stage. He wasted no time starting Electric Zoo off on the right foot that day by delivering a killer combination of trap and electro house. I wanted to go check out some other stages, but couldn't pull myself away from his set for the entire duration of the performance. With sets like that, it's only a matter of time before he starts getting a lot more attention and plays bigger stages.
Vanic has done several re-works of alternative artist K. Flay's tracks, including "The Cops", "Can't Sleep" and his anthem "Make Me Fade", as well as a remix of Major Lazer's "Be Together", all of which have been heavily listened to online and were performed. Although Vanic has not released a debut album or even an EP, he has managed to fill nightclubs across North America with fans singing along, and Electric Zoo was no exception.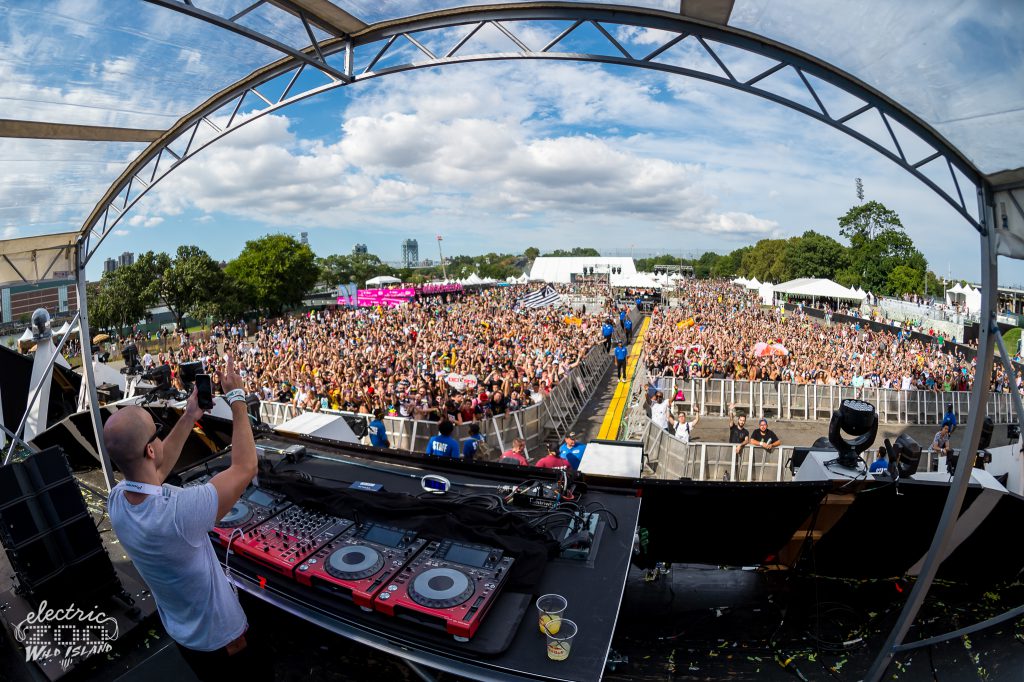 NGHTMRE performed next and his excitement was palpable. With non-stop success and playing nearly every major festival, his energy hasn't seemed to come down a notch after all this time. His self-titled EP was released this year, and NGHTMRE had a chance to showcase all of his talents on it at all these performances, including singing vocals that he wrote. Electric Zoo was no exception. I actually had a chance to see NGHTMRE at Whiskey Bar not even one year ago, so it was exciting to see him perform for such a large crowd now. He has definitely been one of the fastest growing artists of Electric Zoo's lineup.
I left after NGHTMRE to catch the tail end of Rain Man's set. Unfortunately, I was expecting much more. A typical set that barely strayed from comfort, safety and the usual, mixed with some awkward comments about Krewella over the mic made it the most disappointing set of the day. Although Rain Man has some pretty good remixes, and clearly has no problem releasing radio friendly songs ("Bring Back the Summer" ft. OLY) it just didn't quite translate well into a live set.
Some food, rest, and checking out the Vibedration and merchandise booths were necessary before the most highly anticipated set of the day for me: Porter Robinson: Live. It was my first time seeing him, and with his performance being a live set vs. a DJ set, as well as the excitement around the release of "Shelter" with Madeon and the accompanying tour, the time felt right.
Porter opened with "Sad Machine", "Shelter" and "Divinity" to command attention from the audience right away before moving into some other tracks from 'Worlds' and his other remixes. He sang, played keyboard and on a drum machine, and imagery that was similar to what we saw on the 'Worlds' tour was displayed, which was a treat for those who may have missed the performance or wanted to see it again.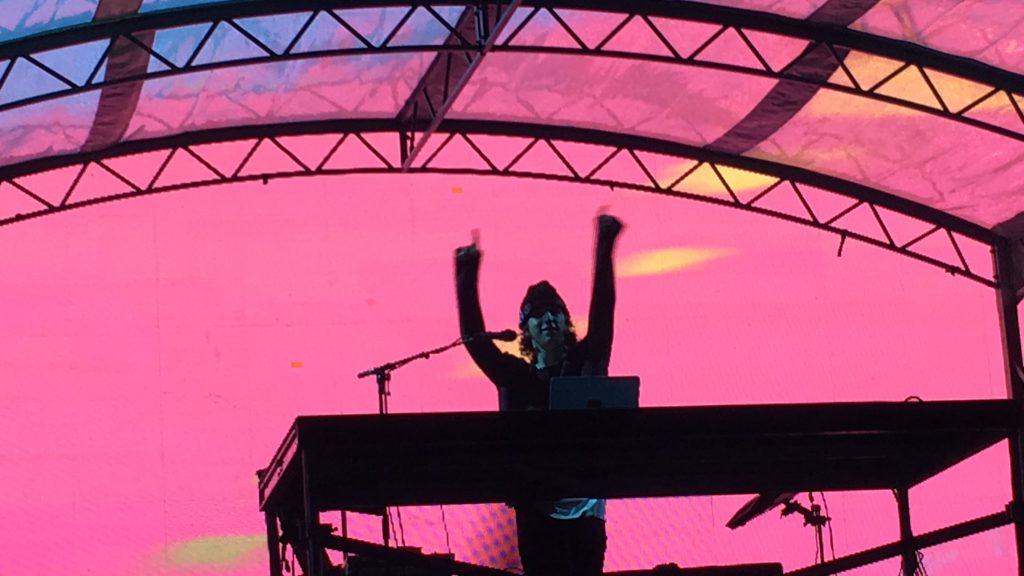 I closed day two with Polish Ambassador, who has recently released a new album as well, titled 'Dreaming of an Old Tomorrow'. The Polish Ambassador is known for his goofy, light-hearted stage persona, but upon listening to his new record and seeing his performance at Electric Zoo (closing one of the stages, no less), I've concluded that his sophistication as an artist has grown and he's someone we should definitely take seriously. Sitting at the helm of Jumpsuit Records, he is free to produce and create his own content as he likes, and I look forward to seeing further work and collaborations with new artists.
Day three was the grand finale for Electric Zoo featuring The Chainsmokers, Hardwell, Cash Cash and more!.
First up for me on day three was Styles & Complete. Gathering a sizable crowd from the get-go, the duo rapped and spun hip-hop and trap focused EDM. The next notable act of the afternoon was Getter, who was another artist bringing the bass music side of the final night which was heavily dominated by big room acts. Both artists performed well, but there were smaller crowds at the stages than day one, for example, when bass music acts were dominating.
Andrew Rayel was one of the few artists selected to represent the trance genre at Electric Zoo this year. However, he probably thought it better to stick to many more popular, radio friendly tracks and the crowd responded favorably. This, after all, was not Dreamstate or a trance event, but a more mainstream festival.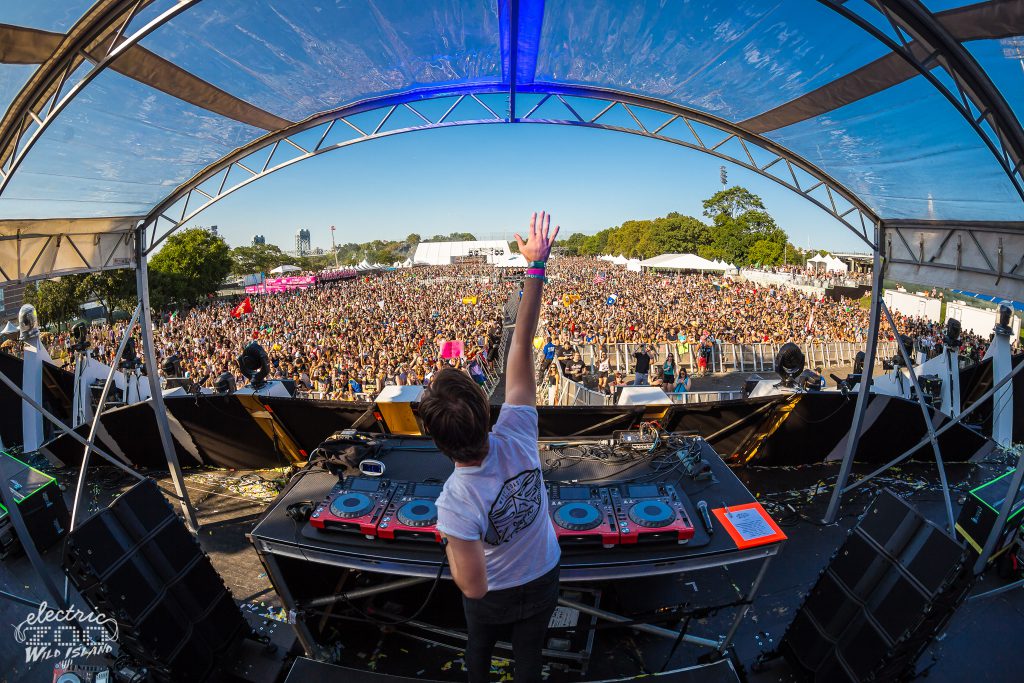 While on our way to Pierce Fulton, we also got a chance to stop and see Lil' Dicky, one of the only non-EDM artists performing at Electric Zoo this year. His commentary in between songs was funny, and aside from finding a way to market himself correctly, it's clear that Lil' Dicky not only can rap (or at least, write and perform raps) but has a genuine heart for performing.
As predicted, Pierce Fulton graced with some tracks off his "Borrowed Lives" EP, as well as playing that summertime anthem "Kuaga".
The Chainsmokers, who reside in Los Angeles but are actually from New York, were more excited than ever to return. They even joked that "moving to LA was the biggest mistake they ever made". They delivered all the tracks we'd expect to hear from them at this point in time: "Roses", "Closer" and "Don't Let Me Down", but they also tossed in some surprises, like "Dreaming", (one of their oldest remixes) and some tracks from Third Eye Blind, Coldplay and Red Hot Chili Peppers, and it was clear they wanted to deliver a fun set to the big apple by throwing in these tracks as well.
The closing act of the main stage, and the final artist I saw at Electric Zoo was Hardwell, who played a selection of mostly his own mash-ups, and some well-selected tracks that fit in well with Electric Zoo's "Wild Island" themed party, such as a White Stripes "Seven Nation Army" mashup, a "Heads Will Roll" mashup, and his new track "Going Crazy" with Blasterjaxx, who also performed on the main stage just a few hours before. It was a quintessential main stage set from Hardwell, but none of the tracks felt out of place and the crowd responded favorably.
Overall, I had a great time at Electric Zoo 2016.
Having punctual shuttles and ferries, a comfortable VIP area, and no interruptions from mother nature, Electric Zoo was an efficiently run and enjoyable festival. The layout of the festival encouraged people to keep exploring and moving about, and the placement of the stages isolated large crowds from moving crowds as much as possible, making traffic jams minimal even during peak times. The cashless wristband system worked without error. It seems that Electric Zoo was slightly ahead of the curve in terms of talent selection as well; artists such as Illenium, Spor, and Max Styler all have the potential to draw much larger crowds in the future, and are ones we should all be watching.
---
Connect with Electric Zoo 2016 on Social Media:
Website | Facebook | Twitter | Instagram | SoundCloud