The Chainsmokers Talk "Roses", Their Inspirations, & More!
---
Since breaking onto the scene The Chainsmokers have given fans bass drops and emotional breakdowns that fill the air of concerts and festivals. It is no surprise that The Chainsmokers have been a driving force in the EDM community as of late. Their latest hit "Roses" was recently remixed and released on an EP available on Spotify and iTunes!.We had a chance to chat with The Chainsmokers about life, their tour, and their inspirations as artists!
Listen to the Bouquet EP HERE! You can hear the Roses Remix EP on iTunes or Spotify!
Also announced recently is where The Chainsmokers will be ringing in the New Year. They will be playing at Pier 94 in New York City with Nicky Romero and Travis Scott!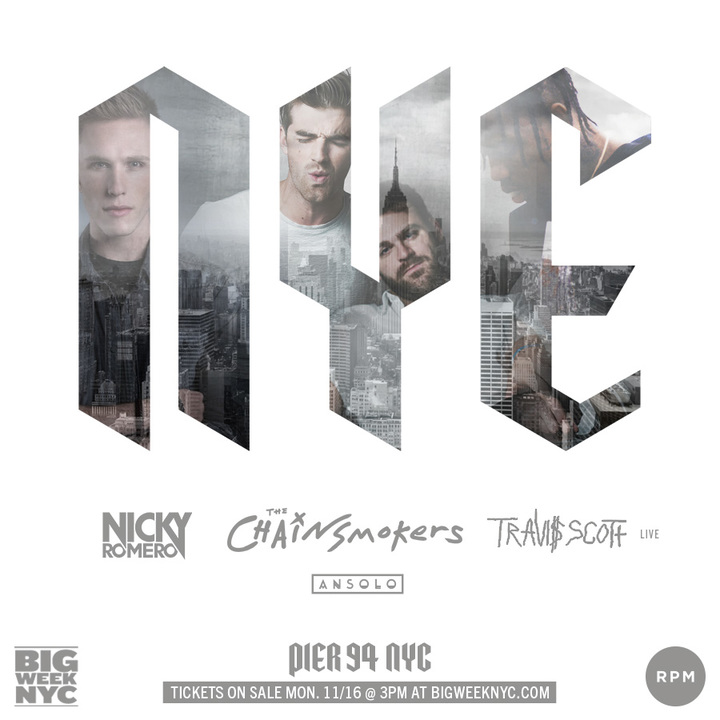 ---
If you had not become EDM artists what would you have done?
Alex: Probably worked in the Art World in some capacity
Drew: Most likely would have become an Agent somewhere
What is your favorite place you have played recently on the current tour?
Honestly, Pittsburgh was a huge surprise, the show was incredible and the venue was amazing! All the shows have been great but we just didn't expect Pitt on a Tuesday to turn up so hard!
What is your favorite part about playing a live show currently?
Roses by far! But honestly playing NYC has been really fun as well!
How do you feel about the response you've received from your track "Roses"?
Absolutely Brilliant! That track really means a lot to us and we feel like really captures the essence of what type of musicians we want to be and to see people loving it and sharing it means a lot to us!
What music are you listening or drawing inspiration from to write new music?
Right now a lot of Dashboard Confessional, Elliot Smith, Twenty One Pilots, and Oh Wonder!
If you could pick 3 artists to listen to for the rest of your life who would it be and why?
Coldplay, Drake, Sigur Ros
Are there any artists flying under the radar that you'd like to shine a light on?
Oh Wonder, Charlee, Shaun Frank, Lost Kings all solid artists!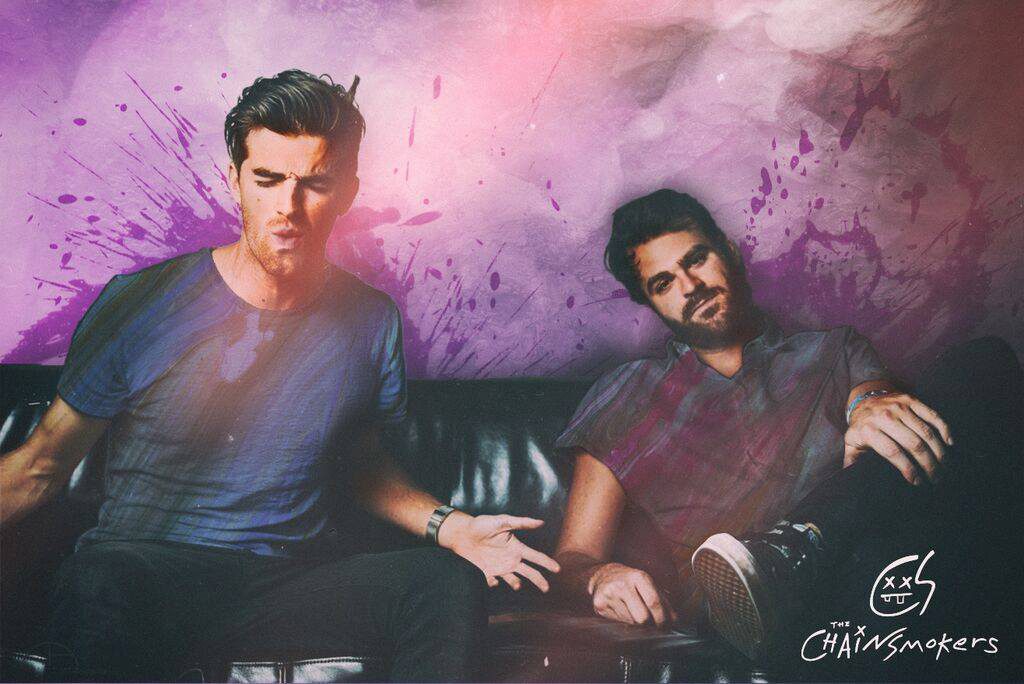 With the 2015 festival season wrapping up what has been your favorite performance of this year?
Lollapalooza, no question!
What can we expect to see from The Chainsmokers in upcoming future?
More Chainsmokers' music, lots of our usual strange content, we are gonna just keep trying to push our boundaries and connect with our fans in new and exciting ways, and well just enjoy the ride!
Finally, what are your favorite pizza toppings?
Both: Pepperoni!
---
Connect with The Chainsmokers on Social Media:
Website | Facebook | Twitter | Instagram | SoundCloud