New York City based DJs Kiss The Sky are well on their way to becoming a household name in house music. The duo of Rich Urraro and Jason Bach have been writing and working on not just dance music, but multiple genres like hardcore rock music together for over six years. Former residents of Pacha NYC, they have also played at events like EDC New York, club events alongside Steve Angello and more. I had a chance to sit down with these rising stars over dinner to discuss their history, diverse musical tastes, their introduction to dance music, and even catch their opening set for Chuckie at Marquee New York!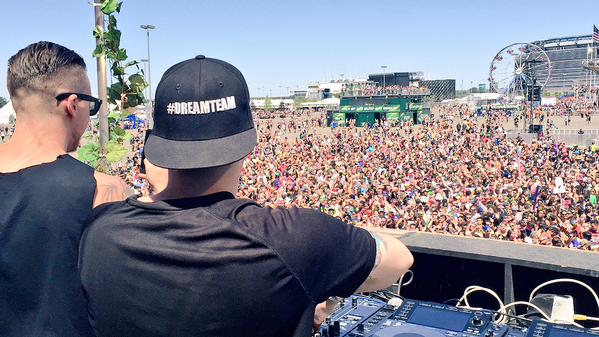 Stream EDMID Guest Mix 024 || Kiss The Sky on Mixcloud:
---
What was your inspiration in becoming a DJ?
Rich: Just how everything comes full circle. Jason and I have been writing music together for six or seven years; we started off writing hardcore rock music, and it's great to move into a different genre that we enjoy and become successful.
Jason: At the end of the day it's just all just music, and there's nothing else I could see myself doing.
Having a specific "sound" is important in the EDM world. What would you describe your sound as?
R: I think we have two different sounds; a production sound a live set sound.
J: As for the live sound, it's very much a groove house sound, very bassy yet melodic, with drops that make sense and aren't annoying. At the end of the day, we won't put out anything that doesn't make sense and isn't music, avoiding the simple "ba ba ba, ba dada da da".
If you could play a b2b set with any artist, who would it be and why?
R: Well, it's interesting that you ask that because tonight we are supposed to a back to back with Chuckie and that's a goal right there. He has hip hop, mashups, and tech house remixes going on. That's something we're really excited for.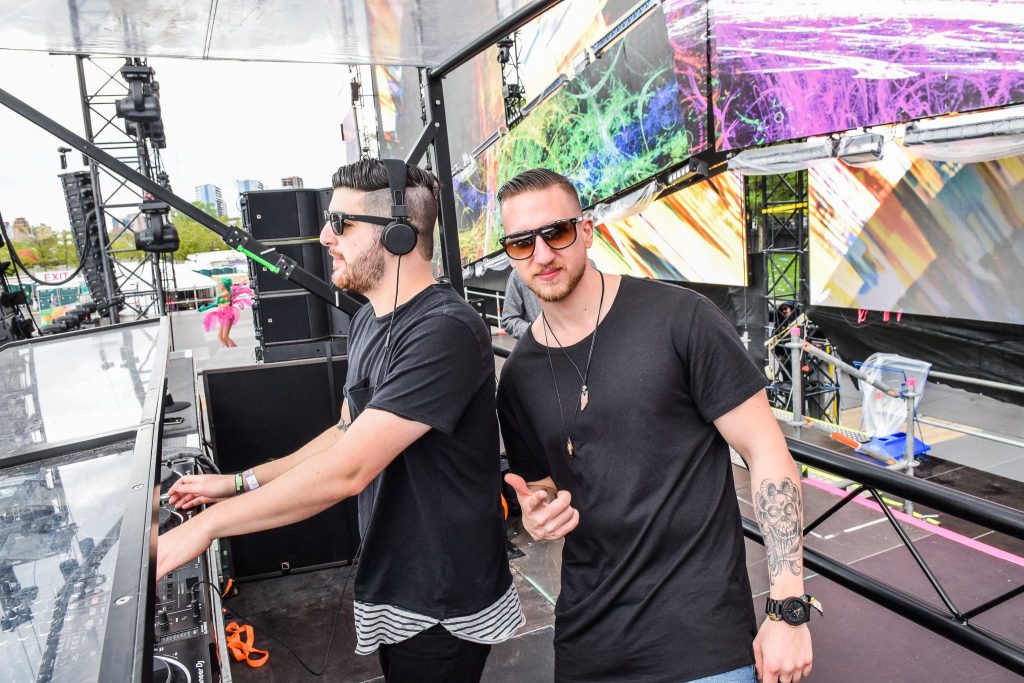 Do you have a favorite event that you've been able to play?
J: Playing with Steve Angello was one of the most high energy events we've ever played.
What about the Electronic Music Scene specifically speaks to you?
R: Whether it's music lovers and fans, or people who work in the industry, there's a huge sense of community.
J: Yeah, just like the hardcore scene, it's a huge community. You and I wouldn't be sitting here together now if it wasn't for electronic music.
If you could pick 3 artists to listen to for the rest of your life, who would they be and why?
R: Sonny Moore, but as an artist overall, not just as Skrillex.
J: Mark Knight is one. The Chainsmokers are developing their own unique sound and will be around long after EDM is done.
Which artist was your introduction to Electronic Music?
R: 2008-era Afrojack and Chuckie too; that dirty dubstep sound.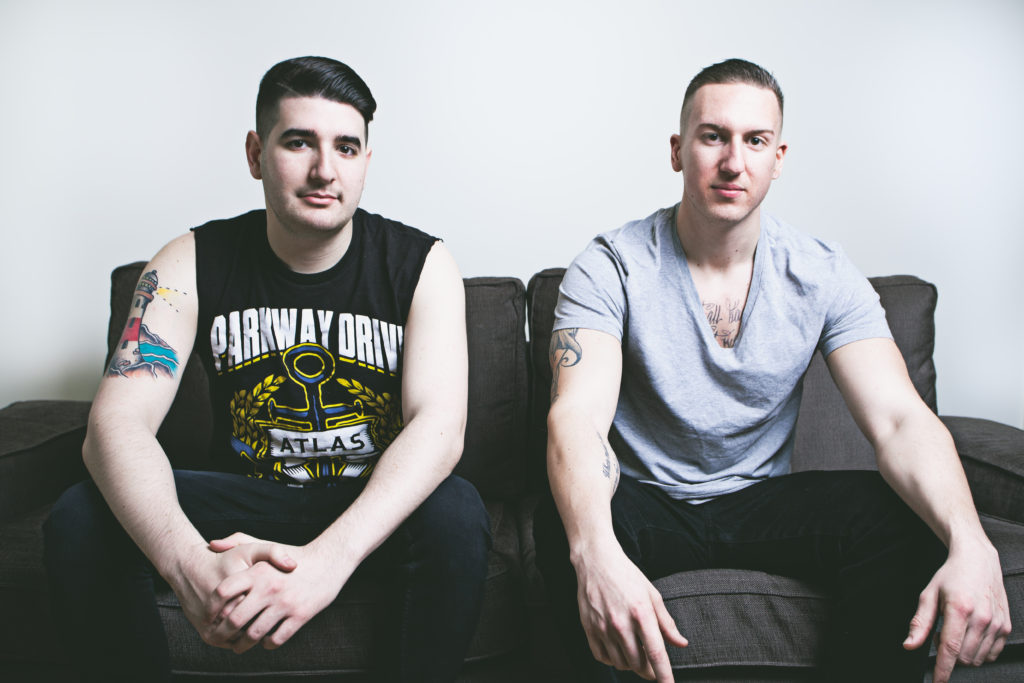 What is your favorite event that you have attended?
B: EDC LV 2015, and Ultra last year.
What is your favorite ice cream?
R: I'm a sucker for peanut butter, banana and chocolate as a combo.
J: I would say vanilla but I don't want to say vanilla… So, cookie dough.
---
Follow Kiss The Sky on Social Media:
Facebook | Twitter | Instagram | SoundCloud