One of the most talented producers in the world of electronic music right now is Pierce Fulton. Having taken the stage at EDC Las Vegas 2016 on Stage 7, at the Pride Music Festival here in San Diego, and multiple other shows and festivals throughout the summer, Pierce has been one busy man.
This Los Angeles transplant has taken the EDM world by storm with his releases ranging from "Kuaga" to his more experimental tracks like "False Proof". Coming off a recent EP release titled 'Borrowed Lives' which departs from the traditional progressive house vibe to explore Pierce's other musical talents the future is bright for this rising talent. We caught up with Pierce before his set at EDC20 to chat about his upcoming releases, past tours, and more!
The 'Borrowed Lives' EP is available for streaming HERE or purchase HERE!
Stream Pierce Fulton – Pantheon off his latest EP 'Borrowed Lives':
---
You're playing at Stage 7 tonight at EDC! What sort of preparation do you have for a festival set compared to one at a club?
With festival sets, I tend to play a lot more of my own music including unreleased tracks and stuff I'm currently working on in the studio. Clubs aren't always the best place for calm, progressive house kind of stuff so I try to play other people's music in addition to my own.
Do you have any pre-show rituals before you hop on the decks?
Not really, usually, it's just drinking a few beers, hanging out with some friends, and then I go on stage and do my thing. I've been doing this for so long so it's like any sort of ritual I had has morphed into just living normal life.
You mentioned that "Losing You" went through multiple versions over three years before finally being released. What kept pushing you to find the right version to release? How did you end up deciding on this version compared to others?
I had 10 or so versions of the track and honestly none of them fit the vocal sample nicely enough for me. After a lot of frustration I finally decided on a version to go with and tried a bunch of different things on that version like changing the tempo, tried changing the key, stuff like that.
It's tough when you have such a simple vocal and also want to make the track simple and interesting. You don't want to overdo the production, you don't want to underplay it. So it was all about finding a balance and luckily I think it worked out in the end. I drew some elements from some of my more recent singles and the end result had more of a classic, progressive feel which I haven't had in a while, so I'm super happy how it came out.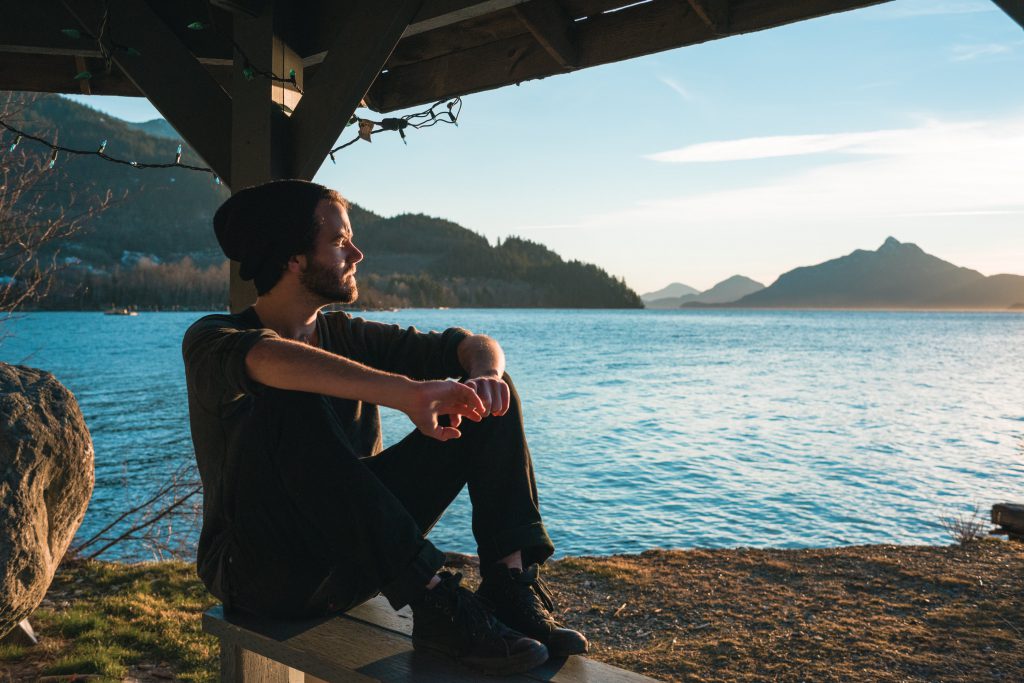 Last time we had a chat with you, the So Much More Tour was on the horizon. Were there any moments that stuck out as special from the tour?
Honestly, the biggest moment that stuck out was when I finished the tour and was thinking "holy shit, every single show on that tour was awesome". It was a "too good to be true" kind of thing. I was surprised and extremely grateful. It was so fun because I got to hit all these cities I hadn't hit in a while. I had an absolute blast.
Do you feel you grew as an artist during and after the So Much More Tour?
Absolutely and I'm very much looking forward to doing my next branded tour!
You've hinted that your upcoming EP has deviated from the progressive house vibe, where does this version of you stem from?
It came from growing up with parents that had a really good taste in music and I've just grown up around really good classic rock my whole life. I started producing electronic music, forgot about guitars and live instruments for a while, and started doing just straight computer-based music.
My song "Landmines" was actually the first thing that I played guitar on. It was just this 'aha' moment where I was like, "okay, all it takes is a little bit of guitar on something and it kind of livens it all up." Then I started going deeper and deeper, one of the songs, "Borrowed Lives" was entirely written without any sort of software, it was just recorded instruments. It was such a blast to make and it was one of my favorites off the EP and probably my favorite song that I've ever done.
Are there any tips you can give aspiring artists who are looking to take their tracks to the next level?
I always give the same tip. It's "Make music that sounds like your heroes until you have that moment where you can start to find your own sound." Because there is nothing wrong with replication. A lot of people say "don't copy" and yeah it's not great to copy but when you're learning it's a very good technique for figuring out how to make certain sounds. Instead of aimlessly making noises, you can say "oh I like Eric Prydz so I want to make a cool pad chord and arpeggio lead" and if you can figure out how to do that, that's great but you must have that conscious moment where you say "okay now it's time for me to find my sound based on what I like".
It's hard because early on, I was replicating what I loved and it wasn't even a conscious moment for me. I just started going in this direction that was unplanned and fun. I still am obviously drawing from a lot of influences and I think the hardest thing for aspiring producers is that moment where they have to figure out their own sound. It's tough. It's stressful. Most of the time it happens when you're not trying. Like when you try to find your own sound it's usually forced and feels weird. But when you're just enjoying making music and not having any sort of idea where it's going…it's sketchy and feels weird but it's usually what brings the most creative shit.
Outside of producing music, what are some of your other hobbies?
I really enjoy collecting weird instruments and weird trinkets and stuff like that. So it's mostly music-oriented stuff. But I play some video games and I've been reading a lot lately. It's mostly stuff I can do either when I am stressed out from making music and need a break or on flights. Those are my hobbies, just a little time-consuming activities.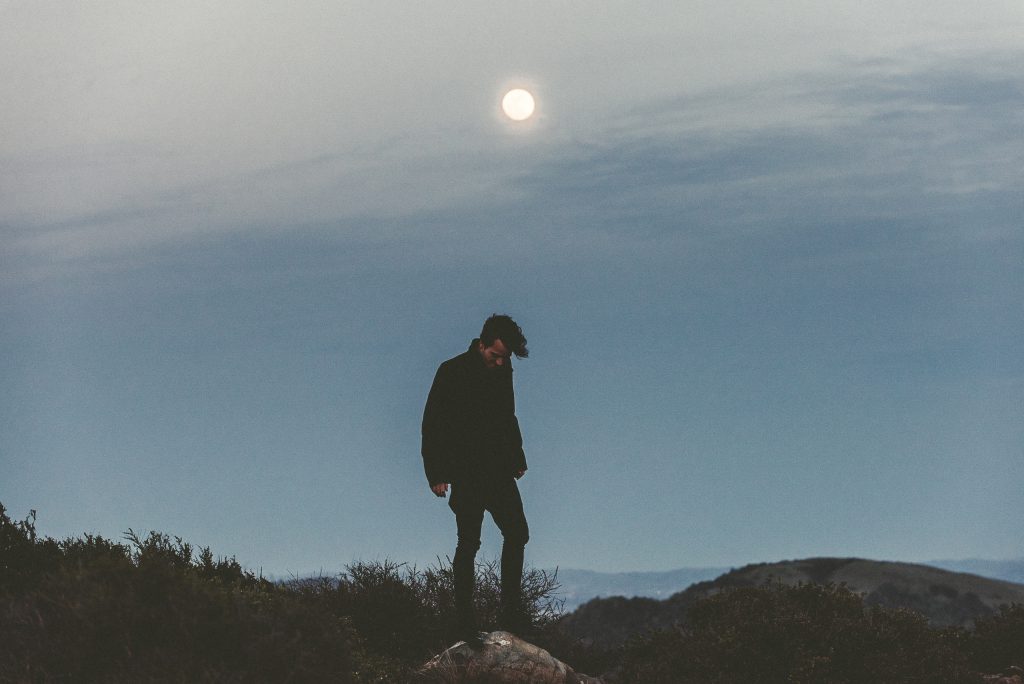 Is there an instrument you can't play that you wish you could?
Piano for sure. I can play but I'm not the greatest and would love to work on it some more. I can get around on it and I know a few songs from memory but I should definitely take some lessons. I mostly just use it to change the pace from writing on guitar. I can write music really well on guitar because I grew up playing it.
Piano is fun to just have the same workflow but in a different mindset. It's a similar concept to the guitar just a different format. If you know scales and basic theory it's not the hardest thing in the world it's just having the dexterity and the muscle memory in your hands. It's tough. I want to take lessons, but then at the same time, I could just improve my guitar playing more because I already have my entire life of playing guitar ahead of me versus no experience playing piano. Maybe one day I'll take lessons and see if I can get a bit better at it…
Finally, what is your favorite flavor of ice cream?
Coffee-flavored ice cream is the best thing in the entire world.
Any specific brand of coffee?
I don't know any specific brands for coffee ice cream. I just like it whenever I see it. But I have to give a shout-out to Ben & Jerry's because they're from Vermont and I'm from Vermont and we're awesome.
---
Connect with Pierce Fulton on Social Media:
Facebook | Twitter | Instagram | SoundCloud | YouTube