In his first, and much anticipated, visit to Foundation Nightclub, Midnight Tyrannosaurus completely tore the crowd's heads from their unsuspecting shoulder sockets. On SUBstance Wednesday, a night solely dedicated to bass music, it's expected that things might get pretty heavy. This, however, was a completely new level of skull-crushingly raw. Midnight T's signature sound is not unlike the ongoing metallic screech of a maniacal demon hell cat, and it's fiercely appropriate to his moniker. I can clearly imagine the call of the Midnight Tyrannosaurus coming directly from a nocturnal, bass-heaving monstrosity.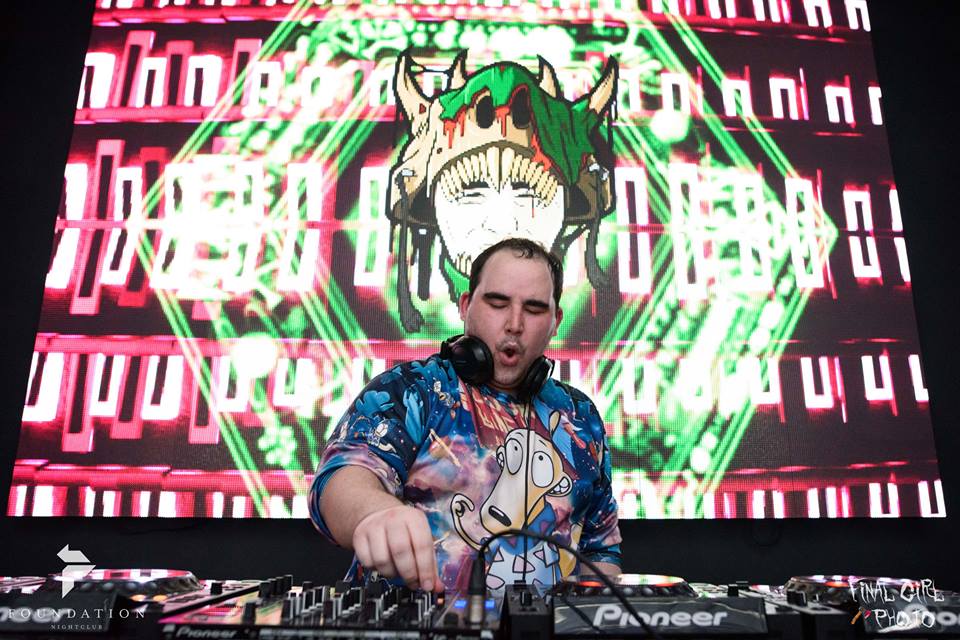 The whole set was very reminiscent of a metal show. Midnight T brought the crowd together in a relentless communal headbang and later summoned a mosh pit (which the bouncers immediately squandered), giving a direct shoutout to the metal heads in the crowd. Though odd for a Wednesday night at Foundation, there certainly were some metal enthusiasts present. Those with long hair, braided beards and clad in shirts with illegible band names scarred across the chest threw their devil's horn hand sign in the air. Then in one painfully magical moment, metal head and bass head joined together to rage to our musical overlord. None would doubt the obvious connection between metal music and modern dubstep. Midnight Tyrannosaurus is undoubtedly a proverbial living "Lucy" in that evolutionary link.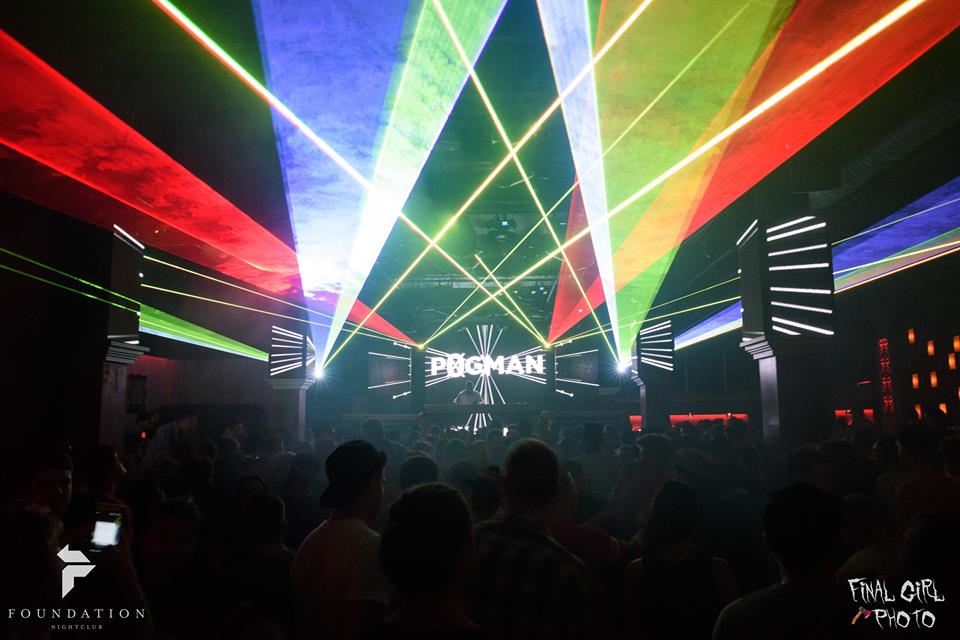 Though it seemed like an eternity, there was still one more artist to go before the end of the night. It would be a difficult such a highly intense set, but P0gman followed Midnight T with his own distinctive energy. It was deep and rhythmic, but still heavy. P0gman showed some more mercy with occasional breaks, unlike Midnight T who kept on with drop after drop of neck breaking fervor. And yet, thought different P0gman's set was, he kept the energy of the crowd going till the end. A most impressive feat, given what little energy they had left to expend.
It was a night of heaviness and firsts: P0gman's first visit to Seattle, and Midnight T's first throwdown at Foundation. Yet both agreed that Seattle was easily the most lively stop on tour thus far, and on a Wednesday no less.
---
Connect with Foundation Nightclub & SUBstance Wednesday online: