Visual elements are an important part of the scene, and it's time to shine a light on some of the VJs who have impressed us.
---
If there's one aspect of the electronic music world that seems to get consistently overlooked, it's all of the technical work that goes on behind the scenes to make our favorite DJs sparkle on stage. From the sound engineers who spend hours tuning our favorite sound systems to the lighting designers mapping out intricate laser shows, there's so much that goes into creating memorable experiences at shows and festivals.
The visual artists, or VJs, are the ones who are sitting in the front of house, manipulating and creating art in real-time. While the recognition of visual artists on lineups is steadily rising, they're still often left unaccounted for and under-informed to fans. That said, the bass music realm has helped tremendously, with artists and promoters doing a fabulous job of including the visual artists on their flyers and creating cult followings for them along the way.
In no particular order, we've made a roster of seven stunning artists making impressive art, all with heavy focuses on the psychedelic and otherworldly art styles fans have come to love in the bass scene. Narrowing down this list was a challenge, so keep reading to learn about some of our favorites, and be sure to follow their socials to check out more of their creations and keep up with where they're headed next!
Seven Visual Artists Making Magic in the Bass Scene
---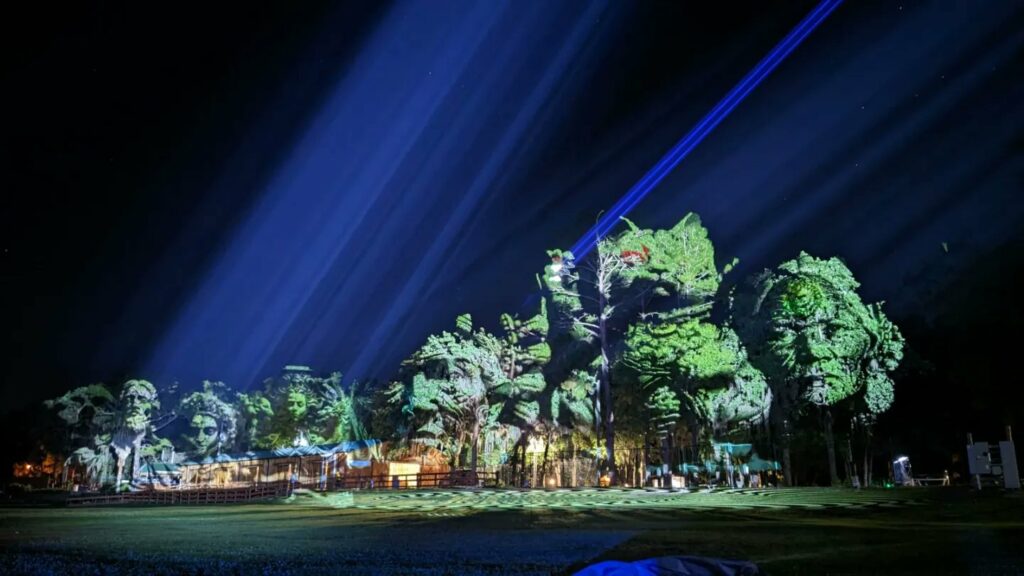 Datagrama
Facebook | Twitter | Instagram
Known for their stunning visual projection mapping, Datagrama is not one individual but an entire team of next-level graphic designers and coders. With the visual artist, director, and researcher João Beira at the helm, his years of work focused on live visual performance and augmented reality are shown off spectacularly within the Datagrama project. Having made appearances at many years worth of Tipper events as well as major festivals like SXSW, Burning Man, and Lollapalooza, this team of geniuses thrives on their collaborative approach and never fails to create impressively immersive spectacles, whether through art installations, intricate projection mapping, or live visuals.

---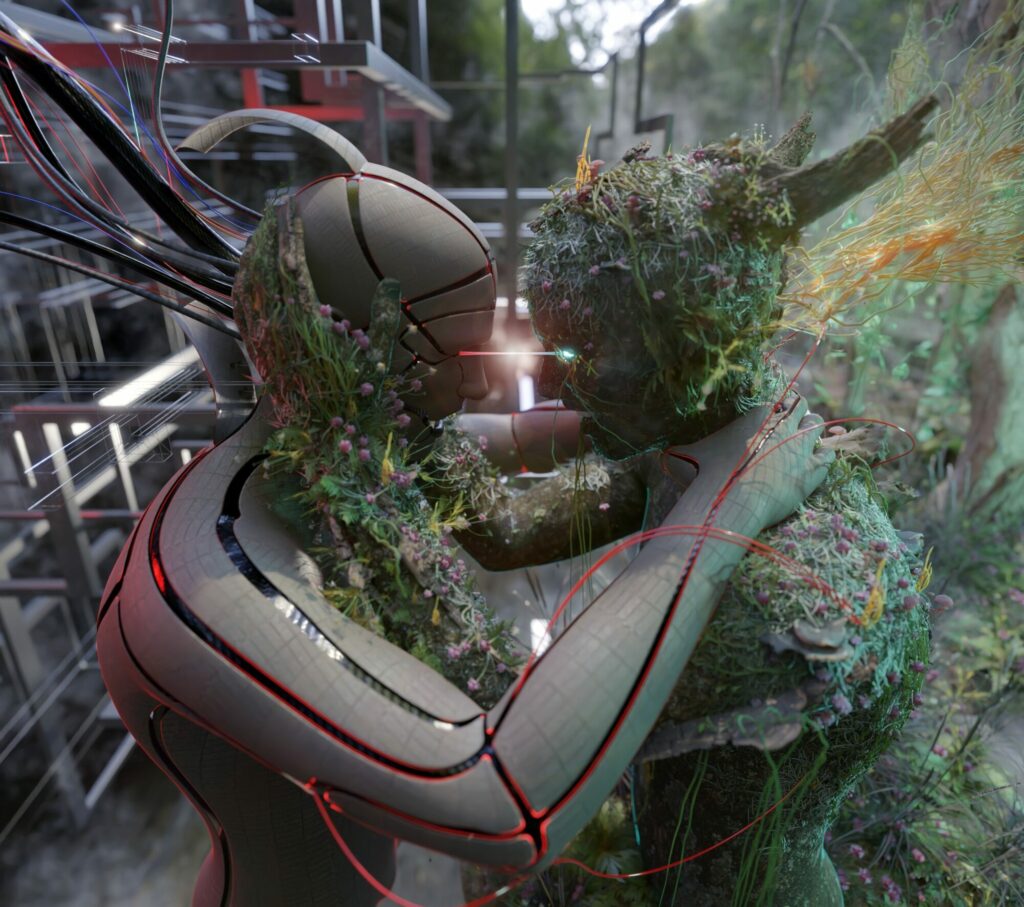 Oneirogen
Facebook | Twitter | Instagram
The word "oneirogen" comes from the Greek word ὄνειρος óneiros, meaning "dream" and gen meaning "to create," and is an entity that produces or enhances dream-like states of consciousness. Oneirogen certainly creates art straight from a dream and has been appearing at tons of places in recent years, from Sound Haven and Infrasound to joining artists like Resonant Language, Chmura, Schmoop, K.L.O, and more at recent shows. Based out of Fort Collins, Colorado, Graham Hearne is the artistic mastermind behind the project, and he shows off unreal attention to detail in his art and precise synchronization skills in live sets.
---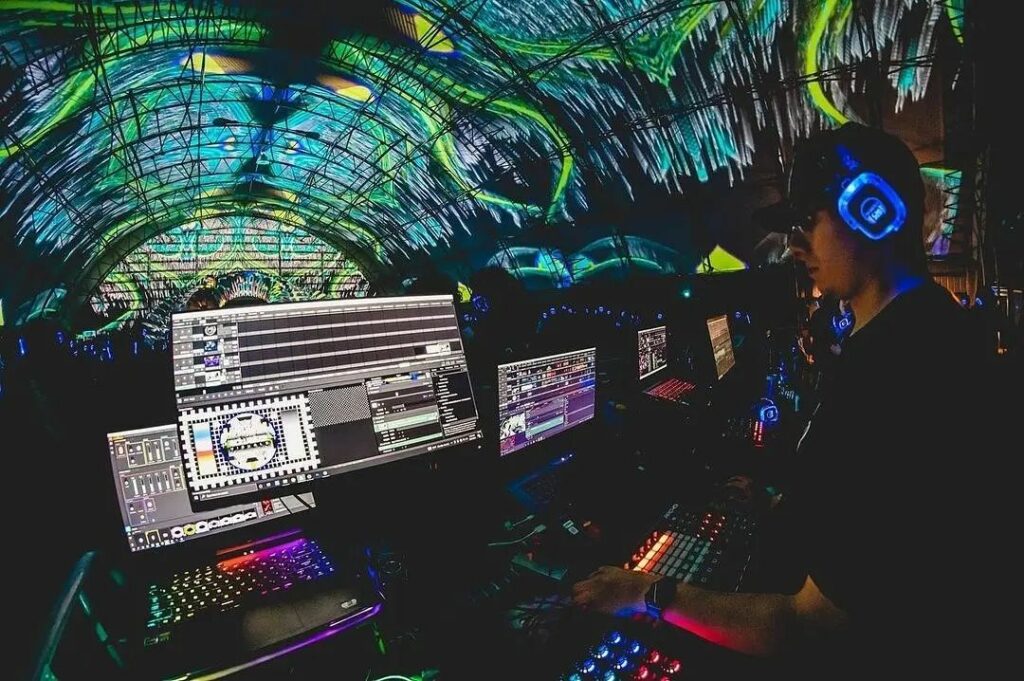 Ivy
Facebook | Twitter | Instagram
With an unmatched passion for wave music, Yerba Mate, and The White Sox, Ivan Sanchez resides in Chicago and goes by the alias of Ivy Visuals. His name has been popping up everywhere lately, and he's recently spun visuals for the likes of Alix Perez, The Widdler, Resonant Language, Chee b2b kLL smTH, and Skeler. The visual artist who stuck in his brain and inspired him to start creating was Fractaled Visions, and Ivy Visuals was born in 2019. The idea behind the moniker 'Ivy' was the vision of his art and human experience being like the plant, constantly growing. Not only does Ivy create mind-boggling patterns, cubes, and fractals, but he also has an exceptional knack for creating a vibe that perfectly matches the artist playing.
---
DR01D
Facebook | Twitter | Instagram
Philadelphia-based pixel wizard DR01D has gained quite the following in recent years, and once you've experienced his live illustrations, it's easy to understand why. He keeps an elusive persona and has a knack for creating tranquil naturescapes, curious skeletons, futuristic characters, and fairytale-like creatures. Most known for his work with Detox Unit, Infrasound Festival, and Tipper, he's also brought his visual expertise to past editions of Submersion, Secret Dreams, and Sound Haven. Most recently, DR01D has worked alongside Mindex, Mickman, and Of The Trees, and there's no doubt his popularity is only rising.
---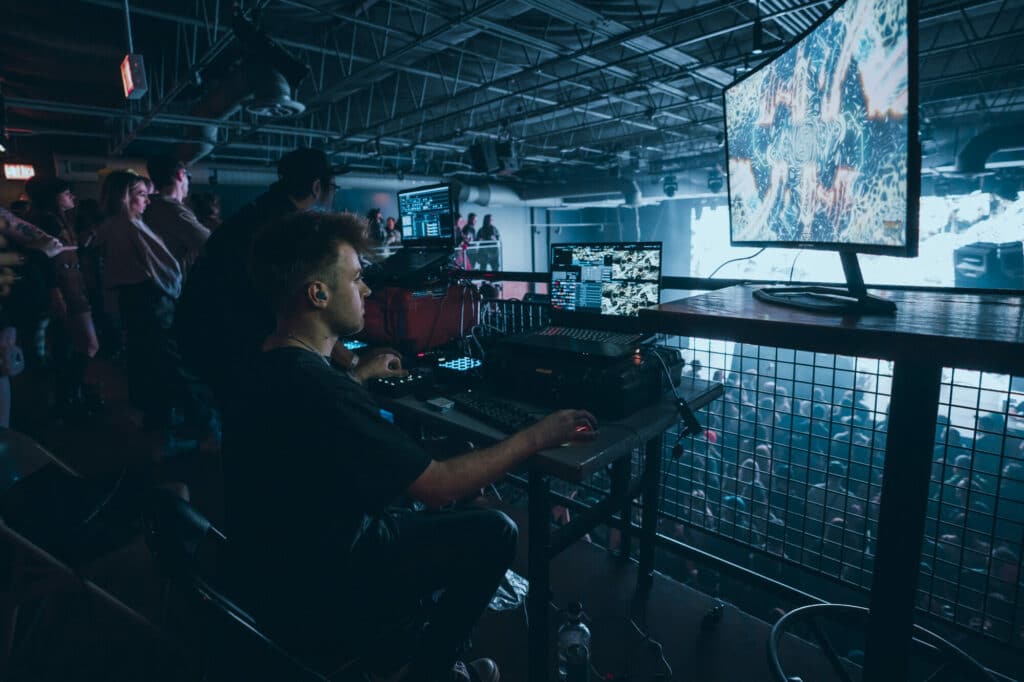 Tenorless
Facebook | Twitter | Instagram
A true art history lover at heart, Tenorless had a passion for art and all forms of artistic expression from a young age. Based in Asheville, North Carolina, Fractaled Visons, Datagrama, and Johnathan Singer inspired him in his early days. Nowadays, Tenorless is joining these very artists at many of the same events they're working on as he continues to grow his own dedicated following. After his appearances with noteworthy musicians like Goopsteppa and KOAN Sound this year, we're eager to see where we might catch him next.
---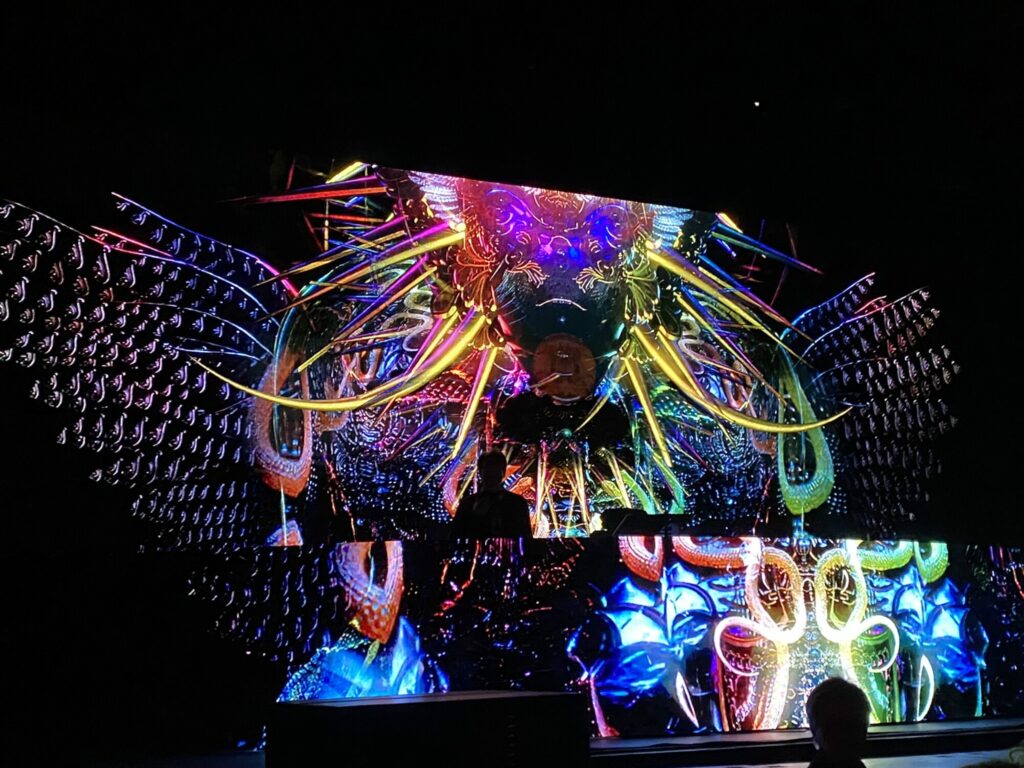 The Void
With a fondness for spiritual art styles, Andrew Hunter, also known as The Void, works as a developer for the visual software known as Synesthesia when he's not spinning visuals for the likes of Jade Cicada, Tipper, Somatoast, Schmoop, Keota, Benji Robot, and more. This artist undoubtedly takes psychedelia to the next level with his complex illustrations that ode to classic psychedelic art styles. In addition to his digital expertise, original one-of-a-kind paintings by The Void can be purchased on his website.
---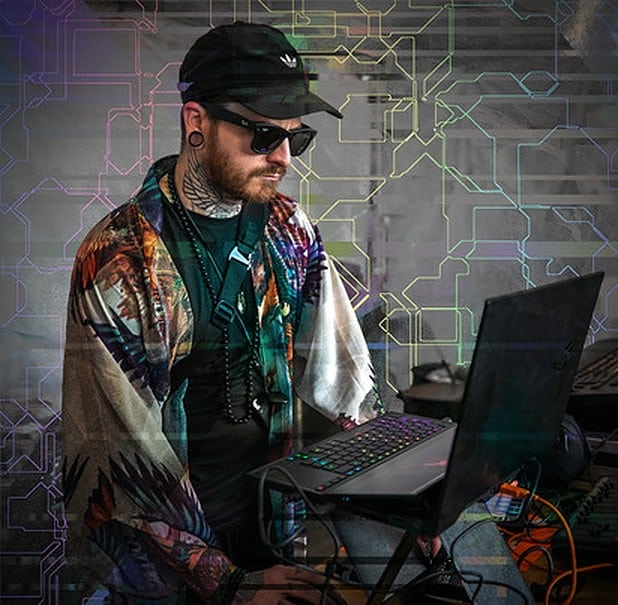 Glass Crane
Facebook | Twitter | Instagram
Describing his art style as "psychedelic surrealist," Glass Crane is no stranger to the game as he's solidified his place within the scene. When he's not spinning visuals for the likes of kLL smTH, TRUTH, Duffrey, Sonic Bloom, and Infrasound, he's been known to put on art galleries both in virtual reality and at full in-person displays in Denver. Besides print and canvas, you can even snag his art in the form of tapestries, shower curtains, blankets, and pillows from Rage Nation Apparel.
---
Who are your favorite visual artists in the scene? Let us know on Twitter!