KOAN Sound announces their first album in years and dropped off an electrifying single, "Liquid Levity," to help lead the charge.
---
UK-based duo and innovative force in the music industry KOAN Sound are back in action to the delight of those who have fallen in love with their intricately blended synth waves, genre influences, and exploratory sounds. Following their highly-renowned 2018 success Polychrome, the duo dropped EPs like Silk Wave and Chronos to showcase their heavy-hitting sound. Not only do the tunes from KOAN Sound break the brain, but their visual accompaniments have seen them grace the stages at festivals like Submersion, Lost Lands, and Infrasound, among others.
Since Chronos, fans were unsure when KOAN Sound would return with more tunes. But last month, the duo released their first single in two years, "Ascension," as a glimpse of what was to come. Now, listeners can explore even more of their elevated music experience with KOAN Sound's latest single, "Liquid Levity."
The track features a funk-ified, creatively composed story told with piano and cello as the storytellers. The bassline keeps the rhythmic components intact with a smooth, jazz-inspired drum break leading to gorgeous melodic progressions and echoing samples from high and low. The soundscape places different string effects that all tie into the general experience of the tune, with a catchy, groove-heavy vibe with an experimental twist. "Liquid Levity" fills in the gaps between live instrumental sound experiences and electronic sound design, forming the two into a cataclysm of what KOAN Sound inspires to bring.
Following the release of "Liquid Levity," KOAN Sound sparked even more excitement by announcing their forthcoming album, Led By Ancient Light. This is no ordinary release, as the collection will be accompanied by a novella written by them, telling a story within each tune involving the piano/cello duo we have heard as a presence in the recent two album singles. The novella will be science-fiction inspired and told through a graphic novel released alongside the album to tie in the audiovisual experience Led By Ancient Light is designed to bring.
More details on the album and novella release will be announced at a future date, anticipated this fall. For now, check out "Levity of Light" on Spotify or your preferred platform to dive into the new era of KOAN Sound, and head over to Twitter to let us know your thoughts!
Stream KOAN Sound – Liquid Levity on Spotify:
---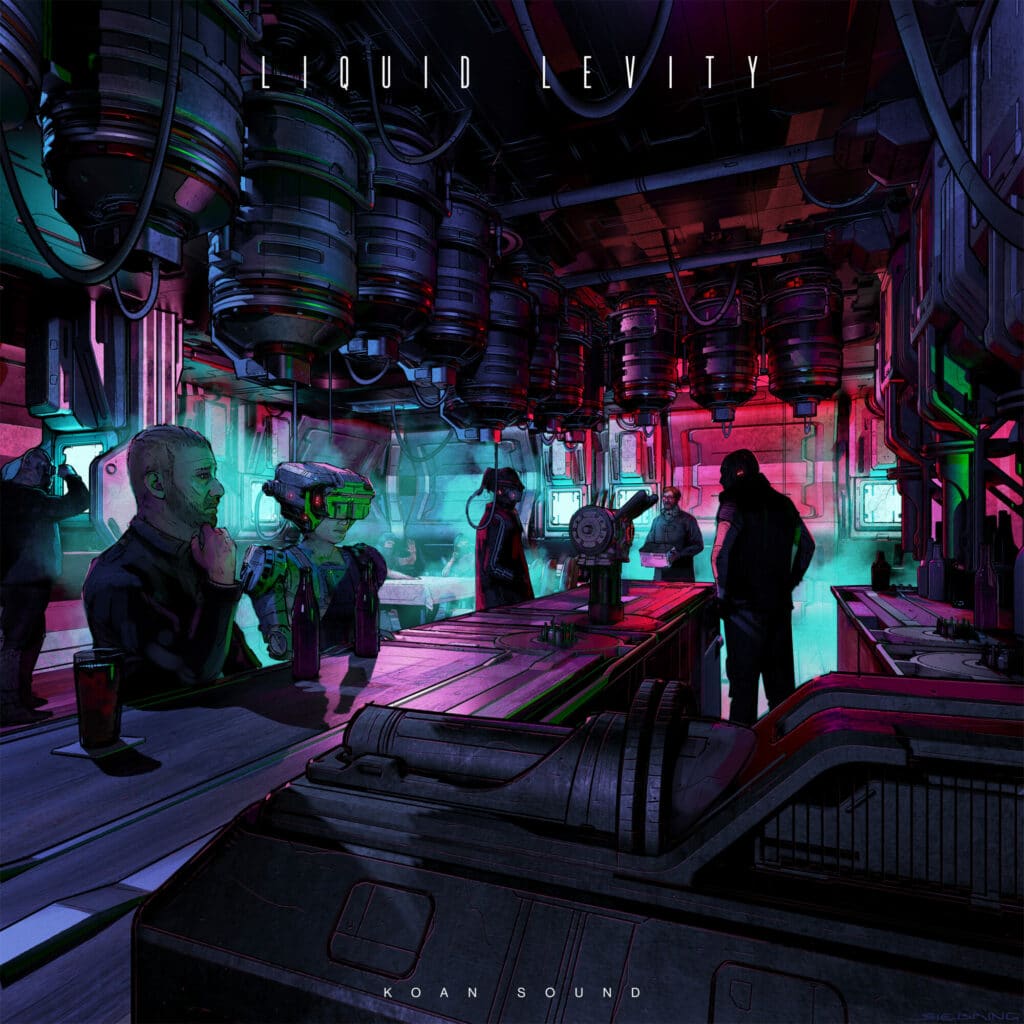 ---
Follow KOAN Sound:
Website | Facebook | Twitter | Instagram | SoundCloud