Sonic Bloom is the perfect example of how important musical diversity is for a successful festival experience!
---
Sonic Bloom is more than just a festival, it's a family. I've been to many festivals over the years, and none feel quite as at home as the weekends spent on Hummingbird Ranch in Colorado. It's something many attendees could agree on, and that's a big part of why it feels so sacred and communal, because it's like a much-needed yearly family reunion. Last year, I set my focus on leaning in on the workshops, live speakers, and overall lessons to be shared within the community, and I left with a lifted spirit and a refreshed sense of hope for the future.
This year, the widely-diverse musical talent was hard to ignore. From fierce rap queens to jaw-dropping live bands, Sonic Bloom did not leave many genre stones unturned. It was an inspiring spread, to say the least, and it sparked a feeling of newness that I haven't felt from a festival in a long time. After a period of burnout, it was beginning to feel like I'd never feel as excited about a festival as I once had in my earlier years, until I was finally preparing my return to Sonic Bloom.
Musical diversity within a festival is so important because not only does it provide a sense of curiosity, but it also expands musical palettes, showcases the beauty in vast cultures, evokes an overall appreciation of music history, and so much more. Sonic Bloom proved time and time again this year, that people crave the exploration of new sounds and expressions within our talented music community. To better understand why, let's take a trip back to last weekend at Hummingbird Ranch and relive top performances that restored the youthful glee that comes with finding new avenues for inspiration.
Five Ways Sonic Bloom's Melting Pot of Talent Provided Memories to Last A Lifetime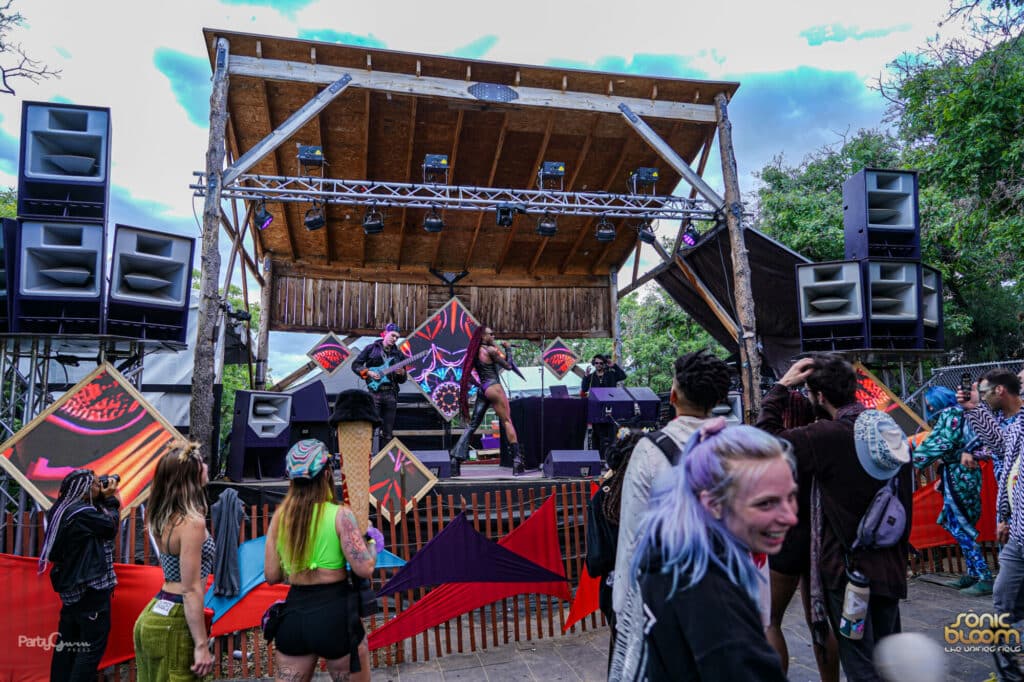 N3ptune is the epitome of genuine self-expression.
N3ptune took everyone's breath away and had our full attention once he stormed the stage. Not only did his outfit steal the show with leather and legs for days, but so did his choreography. From headstands, hair flips, and sexy hip dips, the energy present was undoubtedly unmatched. Along with a live electric guitarist providing some killer vibes to match the moves, this set had a little bit of all the best things.
It was so refreshing and exciting to see a multi-talented artist of the queer community get so much love, hype, and adoration from the crowd. N3ptune indeed proved that a musical experience can be heightened to new limits when you bring a little riot to the party. It was a moment in time that will be impossible to forget, and I personally cannot wait to see him take his rightful place at the top of his throne.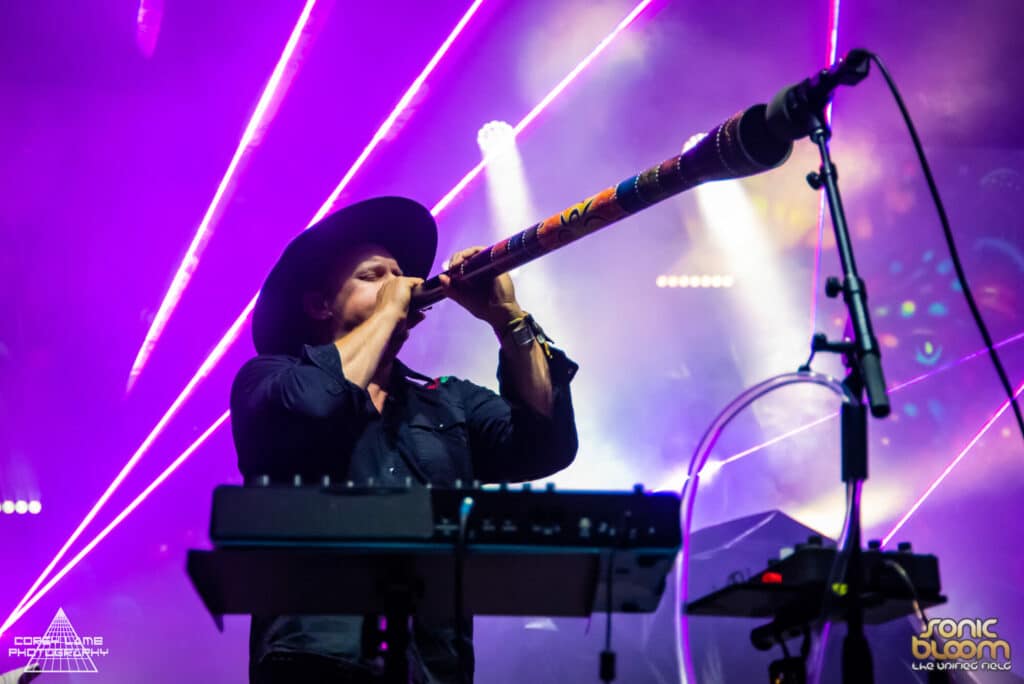 Dirtwire made an old fan feel like they were seeing them for the first time again.
The sounds of Dirtwire have been in the scene for many years and to see their name on this year's lineup brought a smile to many faces. Bringing the Bloom stage to life, it was refreshing to see plenty of younger faces there to witness the talent Dirtwire has to offer.
Getting to hear "Stranger" live again after many years brought a sense of nostalgia that was long overdue. To my surprise, the Dirtwire gang brought a touch of newness I hadn't experienced, by playing tunes from current electronic favorites like Of The Trees, keeping an old fan on their toes during the entire set.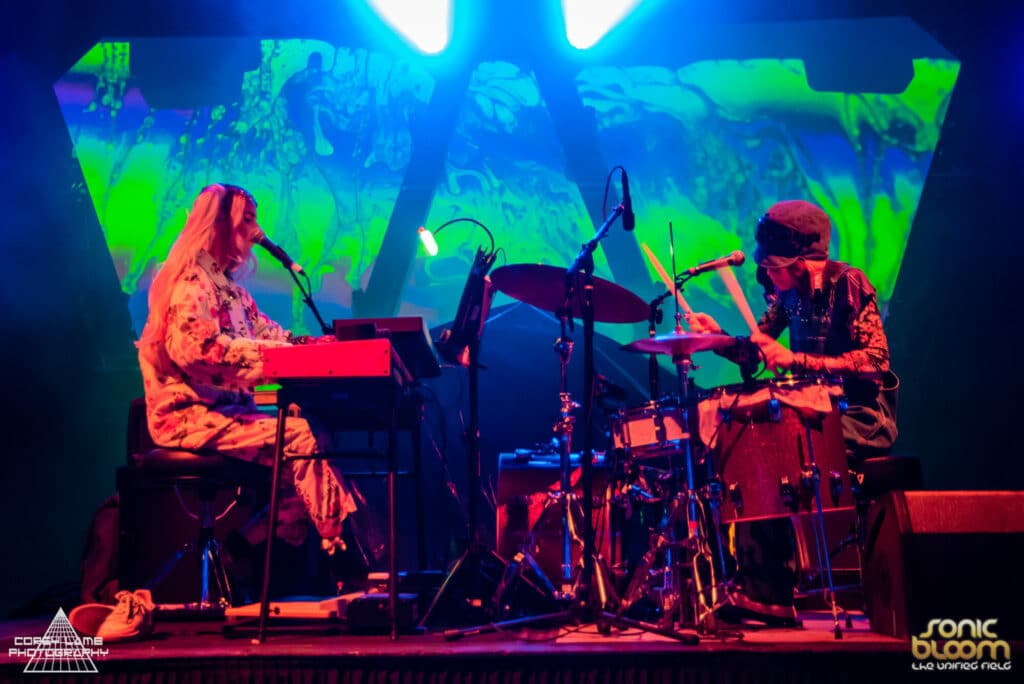 Domi & JD Beck stole the show with their irresistible international flair.
If you missed out on Domi & JD Beck, that's a big bummer because they had listeners in the palm of their hands the entire set. Jazz was the main course of the night and it was served to perfection: Try to picture '70s Jazz infused with IDM and dollops of funk.
This lively pair played a mean keyboard and drums, and had more chemistry than a science lab. It felt as if we were living in a Charlie Brown classic film and it couldn't have been any more perfect. Having some Jazz flavor at an electronic music festival should be a requirement from now on; it's the genre that paved the path for all music, including EDM, after all.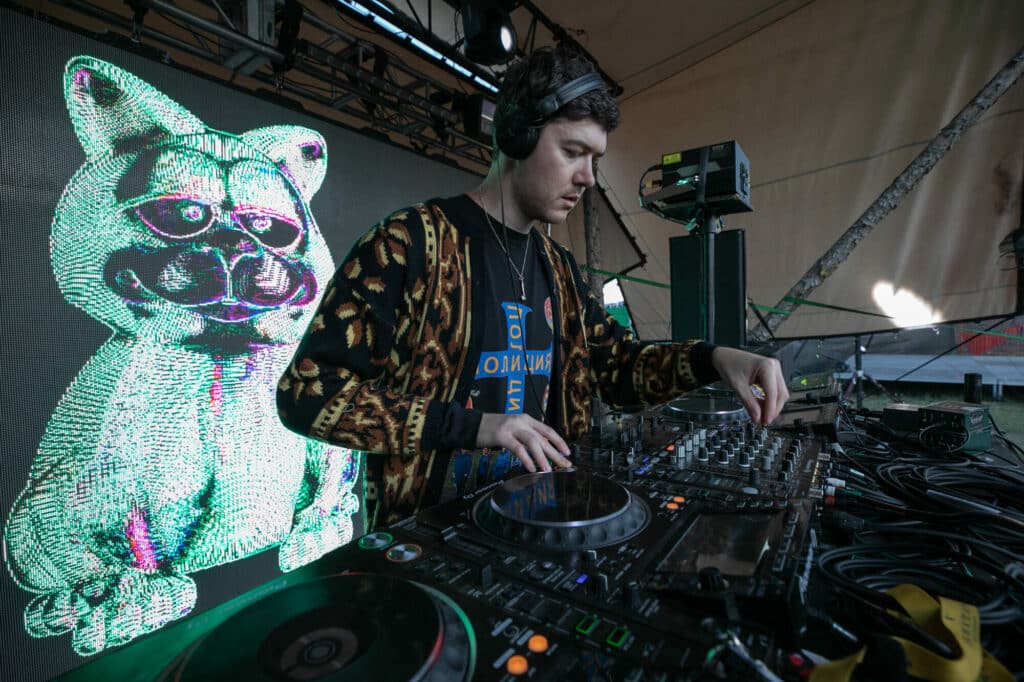 Hyroglifics raised body temperatures at the Sub.mission Takeover.
The most anticipated set of the weekend for me was Hyroglifics. Drum n' Bass and 140 run deep in the veins of Coloradans, and he had all of his new tracks from his recent album, I'll Wait, I Guess, locked and loaded, as well as some older favorites too.
This set really showcased what Denver and Sub.mission represent in a nutshell. Low-end sounds with the right amount of high-tempo drums are just what the doctor ordered. The all-black outfits and finger guns went as far as the eyes could see with tracks like "Gastown" providing the well-sought-for culture locals came for.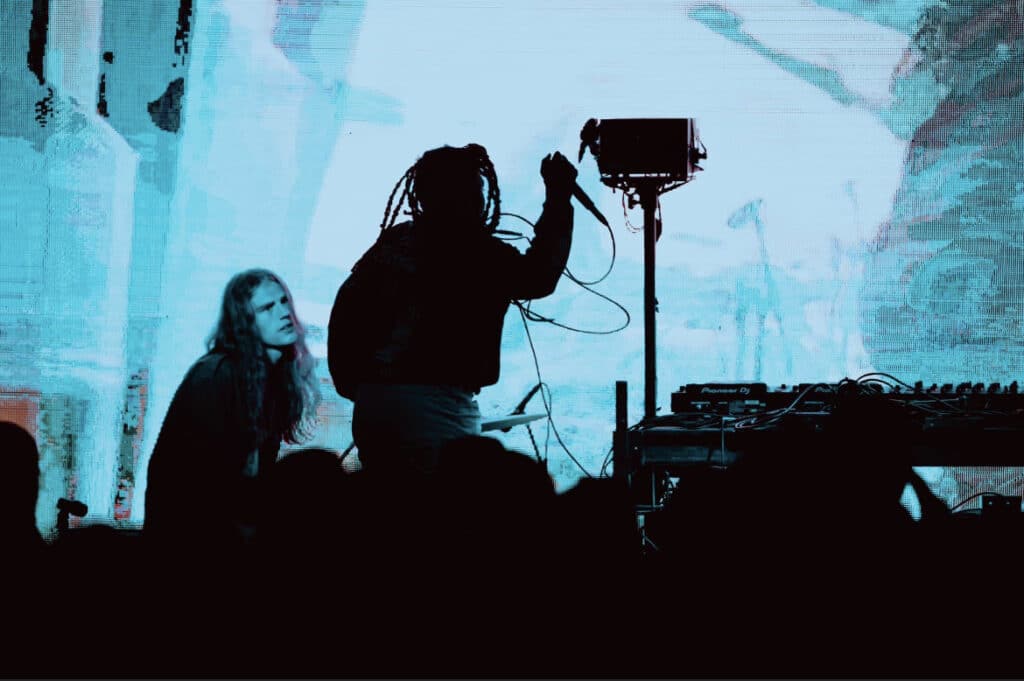 Kilamanzego took crowd interaction to a whole new level.
Bringing a lot of newness to the grounds of Sonic Bloom was Kilamanzego. This is a new name to me, but it was so catchy and clever that it had to be explored. It was a more intimate crowd, but the energy was top-notch.
This Black beauty put her heart on her sleeve for this set and so did her live drummer. Luckily for us, we were the first crowd to ever experience her set with a live drummer, and he was a performer through and through. One thing that really stood out was when he brought a drum out into the crowd for attendees to join in on the musical magic. It was something I'd never experienced at a festival before.
This year's Sonic Bloom sparked a much-needed reminder of the appreciation and love we have for all walks of electronic music.
From emotive, passion-filled performances to international jazz queens, Sonic Bloom did not skimp out on diversity. Sonic Bloom always has a special place in our hearts, but this year opened our eyes to how beautifully unique this scene is, and how lucky we are to be able to gather and share these experiences unified.
---
Follow Sonic Bloom: