Genix drops off the Warehouse55 (Vol 2) EP ahead of the recently announced Warehouse55 event at a secret location in LA!
---
From "Ba55 Camp" to "Ba55 I5land," into the Warehouse55 (Vol 1) EP and event series, Genix has been bringing the scene back to its rave roots. Today, he trudges forward on his mission with the unveiling of Warehouse55 (Vol 2), featuring three brand-new tracks that precede the next Warehouse55 party. On June 16, the doors will open to a secret location in Los Angeles, where Genix and Bexxie will proceed to take ravers on the ride of their lives. Until then, the focus is on new music, arriving just in time to prepare the body for what's to come.
The first two tracks are collaborations with Anjunadeep staple Dosem. The first is called "Night City," and with a spritely chug, the party is thrown into gear. This track evokes visions of driving through a bustling metropolis on the way to the club, hand out the window flowing with the breeze. The acid line adds ferocious character in between two euphorically classic breakdown sessions, setting the mood for a long night under the strobes.
"Day City" answers back as early morning vibes manifest. This track is perfect for when the sun is preparing to make its appearance, yet the party is still cranking in full force. The initial breakdown delivers a fizz that excites the senses, and from there the energy builds and boils. It seems as if each and every detail was carefully crafted to keep the mind locked in a tipsy state as bodies swirl and sway in tandem.
Luckily, it's not time to come back to reality just yet because Genix's solo offering is built to mess with the mind. "Accelerator" is feverishly dark and intriguing, incorporating mechanical thumps and repetitive vocal details to make first impressions stick. But once again, it's the breakdown that flips the script, pulling back on the tempo and introducing fresh sound patterns before the latter half punches listeners square in the face.
These three tracks are ready for a spin on the nearest dancefloor so grab your copy of Warehouse55 on Beatport, stream the EP on Spotify, and let us know what you think of the beats on Twitter! Also, don't forget to grab your tickets for the upcoming Warehouse55 event in LA on June 16!
Stream Genix – Warehouse55 (Vol 2) on Spotify:
---
Genix – Warehouse55 (Vol 2) – Tracklist:
Dosem & Genix – Night City
Genix & Dosem – Day City
Genix – Accelerator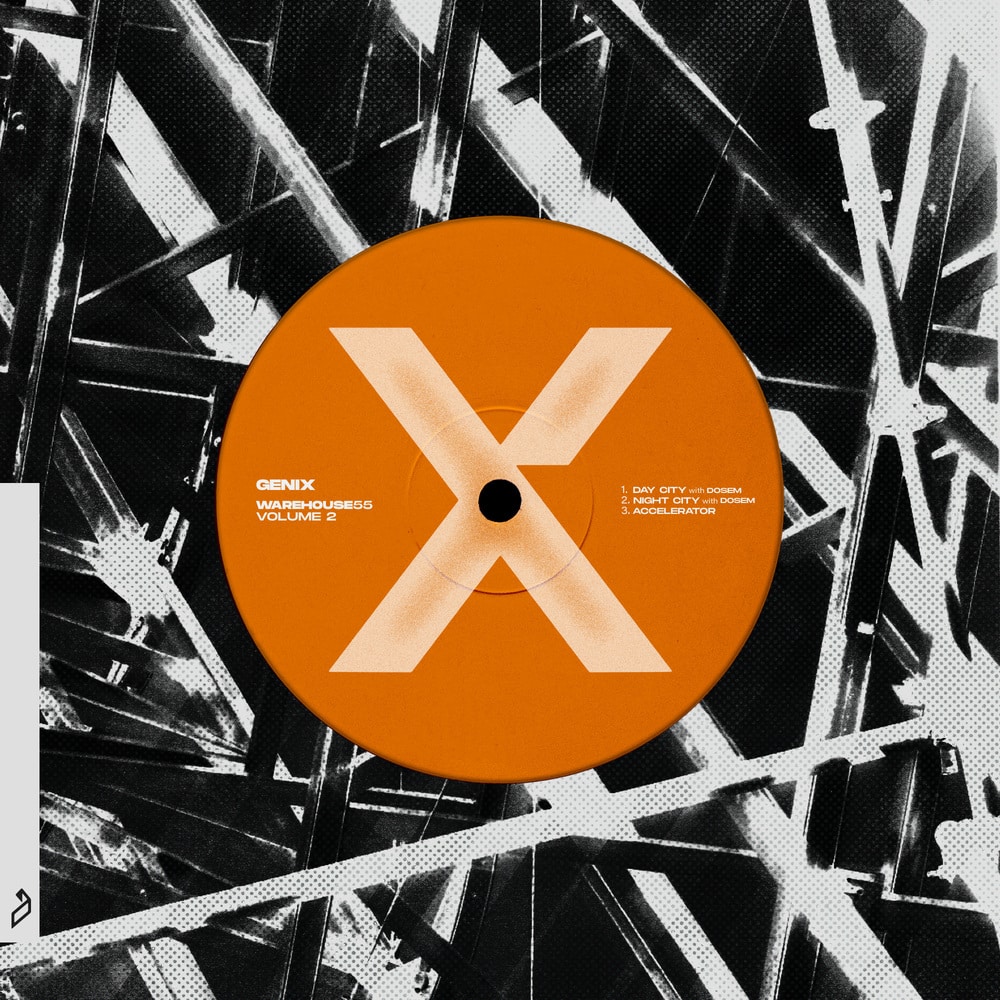 ---
Follow Genix on Social Media:
Website | Facebook | Twitter | Instagram | SoundCloud