Anjunadeep 14, mixed by James Grant and Jody Wisternoff, is finally here and it is profoundly more beautiful than the mind can conceive.
---
Since 2005, Anjunadeep has become the proper home to records from the deeper, more progressive end of Above & Beyond's club sets. Now, almost two decades later, the label continues to evolve, while simultaneously remaining one of dance music's most prestigious imprints. Since the Anjunadeep compilation series began, fans have been whisked away by sweeping, melodic soundscapes that could bring anyone to tears and let's just say, Anjunadeep 14 is no different.
Year after year, Anjunadeep's compilation series has become one of the most highly anticipated releases, with a deep catalogue of talent that spreads over forty tracks, blending together in perfect harmony. This year, James Grant and Jody Wisternoff deliver two meticulously-crafted mixes showcasing mainstays like Yotto, Luttrell and 16BL alongside rising stars Simon Doty, Durante and Romain Garcia. Jody and James have also introduced new talent to the label with debuts from Amy Root, Paul Baule, Natascha Polké and Claxy, all making the cut onto Deep 14. Incorporating such a diverse range of talent into such a seamless mix proved to be no easy feat for the master curators themselves.
Deep 14 might be one of our most labour-intensive projects yet, with a lot of pain-staking work behind the scenes to produce, edit or remix everything into shape for the compilation. Fortunately the creative output of our multi-talented roster of artists is running at an all-time high and the source material was exceptional, so we're pretty excited with the result.

James Grant & Jody Wisternoff
To celebrate the release, James and Jody filmed a special live performance of Anjunadeep 14 at Qarraba Bay in Malta. Set across a beautiful, expansive sunset session, this showcase is something you simply don't want to miss. Watch the performance on Anjunadeep's YouTube channel, stream Anjunadeep 14 on Spotify or your preferred platform. Read on for a deeper dive into some of the standout tracks of Anjunadeep 14 but buckle up, because we're going on a journey.
Stream Anjunadeep 14 on Spotify:
---
Anjunadeep 14 begins with some of the most gorgeous soundscapes I've had the pleasure of hearing in a long, long time.
As a die hard fan of the Anjunadeep collective, I had very high hopes for this album. When the first two tracks fluttered into space, I had full-body chills and I knew that James and Jody were here to deliver perfection. "Sleep Is Sacrament" by Cephas Azariah opens the entire project up with melancholy piano over sweeping strings that carried me into a state of deep, melodic reflection. As the pulse picks up, it leads straight into "Sweet Mistake" by RE/BORN that had my heart fluttering to the hauntingly beautiful vocals and synths. All I could think was, 'ahhhh yes, this is Anjuadeep.'
Everything is so effortlessly mixed, it was hard to pinpoint where one track ends and the next begins, which is a true testament to the talent both James and Jody yield. "Remedy" by Durante comes sweeping in and before you even know what hits you, Running Touch's vocals are flooding your nervous system with sacred medicine. The energy picks up and suddenly, it's as if you were transported to a dusty, sun soaked dance-floor where everyone is moving to the beat with eyes closed and full hearts. Anjunadeep 14 has you deep in it's hypnotic grasp, and it's only been eight minutes…
Deep in the oasis within your mind now, "Brush The Dust Off Your Soul" by Enamour trickles in with powerful words of remembrance that you are in control. You can cultivate the state of mind you wish to live in, and then boom, a kaleidoscope of sound that feels like glitter falling from the sky encapsulates you. It leads you swiftly into James and Jody's breathtaking rendition of Loose Lips by Natascha Polké.
James and Jody pull you deeper into their hypnotic grip with some tracks that stand tall amongst the rest.
Each song holds so much weight and is incredible in its own right, but these were the tracks that truly stood out in my mind. Claxy makes their Anjunadeep debut with "Closer" landing on the class of '14. It is a pure reflection of why they were chosen to be apart of the imprint. The vocals are entire breakdown are hypnotic and emotive.
Joseph Jay's rendition of "This Version Of You" by Odesza took something that was already spiritual and boundless beyond the heavens where the angels dance. James and Jody close out disc one by bringing you back down to Earth with the gentleness of their rendition of "one last thing you never said" by Leaving Laurel. Disc two brings just as much, if not more grandiosity to Anjunadeep 14 with artists like 16BL, Nox Vahn, Icarus and more all adding so much color and depth to this all around exceptional masterpiece.
---
James Grant and Jody Wisternoff – Anjunadeep 14 – Tracklist:
Disc One
Cephas Azariah – Sleep Is Sacrament (Mixed) 
RE/BORN – Sweet Mistake (Mixed) 
Durante – Remedy (feat. Running Touch) (Mixed) 
Enamour – Brush The Dust Off Your Soul (Mixed) 
Natascha Polké – Loose Lips (Jody Wisternoff & James Grant Remix) (Mixed)
Steven Weston – Nimbus (Mixed) 
Claxy – Closer (Mixed) 
Luttrell – Sunrise Song (Mixed) 
Jon Gurd & Reset Robot – Ashen (Mixed) 
Because of Art, Jody Wisternoff & James Grant – Free (Mixed) 
Sebastian Sellares – Lullaby of the Seraphim (Mixed) 
LEGATO, Jody Wisternoff & James Grant – Petals (Mixed) 
ODESZA – This Version Of You (feat. Julianna Barwick) (Joseph Ray Remix) (Mixed)
Jon Gurd – Rise (Mixed) 
John Monkman – Shadows Falling (Mixed) 
Simon Doty – Lady Danger (Mixed) 
Blake.08 – Eyes Ablaze (Mixed) 
Amy Root – Livia (Jody Wisternoff & James Grant Edit) (Mixed) 
Jody Wisternoff & James Grant – Second Chance (Mixed) 
Leaving Laurel – one last thing you never said (Jody Wisternoff & James Grant Edit) (Mixed)
Disc Two
Croquet Club – Solace (Mixed) 
Warung – Falling (Mixed) 
Paul Baule – Illusionist (Mixed)
Amy Root – HER (Jody Wisternoff & James Grant Edit) (Mixed)
Nõpi, Jody Wisternoff & James Grant – Freefly (Mixed) 
LAR – Collide (Jody Wisternoff & James Grant Remix) (Mixed)
Above & Beyond – Surge (PROFF & Igor Garanin Remix) (Mixed)
Simon Doty – Sloane + Sibs (Mixed) 
Duke Boara – Woodwick Close (Mixed) 
Joseph Ray – Blue Nights (Mixed) 
Nox Vahn – When I'm With You (Mixed) 
Omfeel – Dancing Ego (Mixed) 
16BL – Another Local (Mixed)
Braxton & Warung – The Truth (Mixed) 
Durante – Leonid (Mixed) 
Yotto feat. Sansa – Silhoutte (Antrim Remix) (Mixed)
Romain Garcia & Douran – Kili (Mixed) 
Simon Doty & My Friend feat. Tailor – Follow Me (Mixed) 
Dosem & My Friend – Door To Door (Mixed) 
3STRANGE & Reset Robot – Kinky Animals (Jody Wisternoff & James Grant Edit) (Mixed)
Icarus – Listen To The Wind (Mixed) 
Ryan Davis – Atlas (Mixed)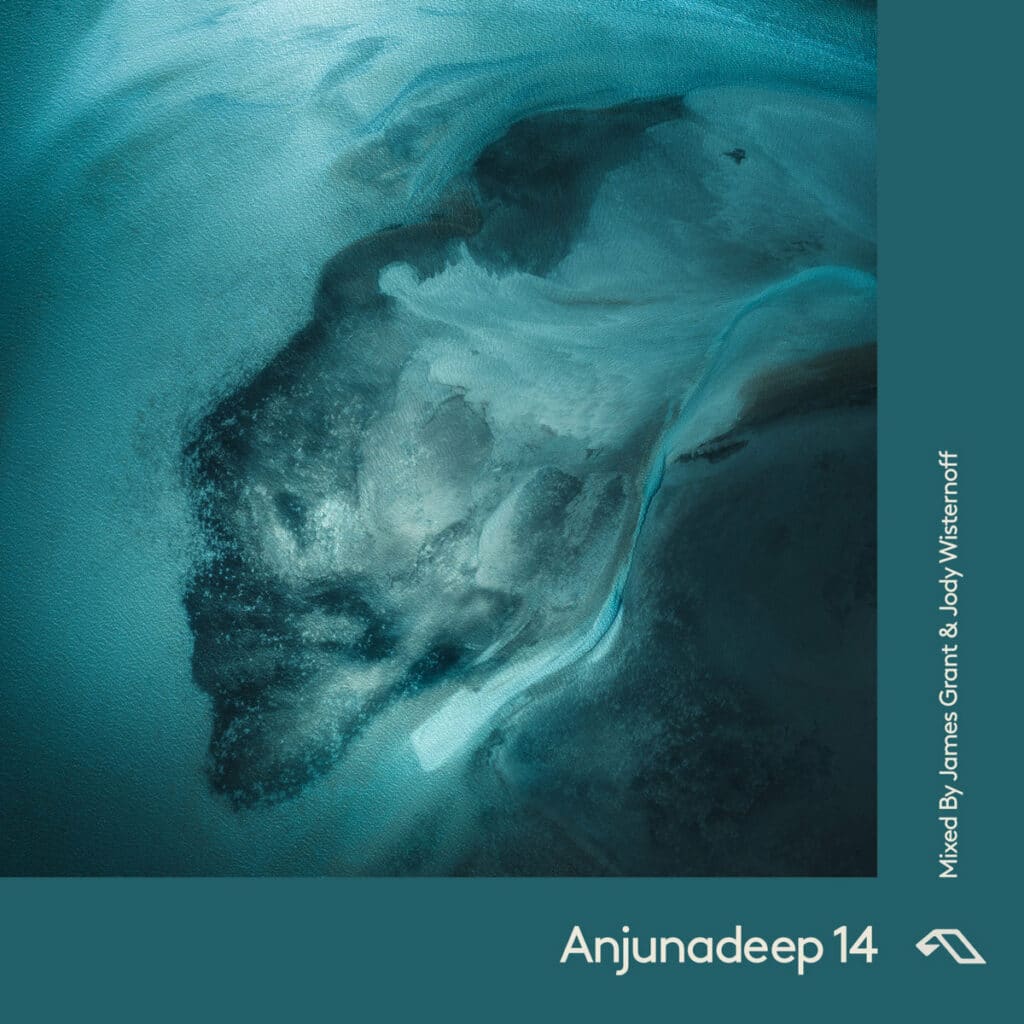 ---
Follow Anjunadeep:
Website | Facebook | Twitter | Instagram | SoundCloud | YouTube | Twitch