After gracing the scene with "Ba55 I5land," Genix has circled back around with the full Warehouse55 (Volume 1) EP – out now on Anjunabeats!
---
Back in 2019 Genix played a set at Everest Base Camp where he snatched the Guinness World Record for the highest altitude DJ set. The track that he created to honor the moment was called "Ba55 Camp," and it lit the dance music community on fire. Soon after, they rallied to persuade him to focus on a similar sound trajectory, and not one to ever disappoint, Genix teased a new chapter with the release of "Ba55 I5land." This weekend he brought it full circle with Warehouse55 (Volume 1), a tantalizing three-track techno soundscape in conjunction with his new rave series.
Out now on Anjunabeats, Warehouse55 is not for the faint of heart. Just take a gander at the previously released, "Ba55 I5land," a booming sound atmosphere that kidnaps listeners for a high-octane trip into a foggy, sweat-filled room. The major highlights in this piece come in the form of a maddening bass hammer and delirious top-end details that will intoxicate the masses without any drugs involved.
"Acid Machine" is next in line to control the body and it certainly surpasses all expectations. This track is feverishly nostalgic and whisks ravers away to the days of old with a ferocious acid line kick. There are some really beautiful, ethereal elements that invoke an out-of-body response, and once the percussive breakdown makes way for the rise, anyone within earshot is going to feel lightning shoot out of their feet!
Genix has one more tune in his Warehouse55 arsenal and it comes in the form of "Your Destiny." The intense vocal proves to be the magnet that bonds the striking bassline clap to a smorgasbord of divine melodics. But, even when Genix's breathtaking trance routes come out to play, he reminds us that he is no one-trick pony. For the duration, he serves up deep and dramatic synth expressions and ear-tickling high hats, elements synonymous with an unhinged techno playground.
Are you ready to enter the rave? Grab your copy of Warehouse55 (Volume 1) on your favorite music platform, stream the EP below on Spotify, and let us know what you think on Twitter!
Stream Genix – Warehouse55 (Volume 1) on Spotify:
---
Genix – Warehouse55 (Volume 1) – Tracklist:
Ba55 I5land
Acid Machine
Your Destiny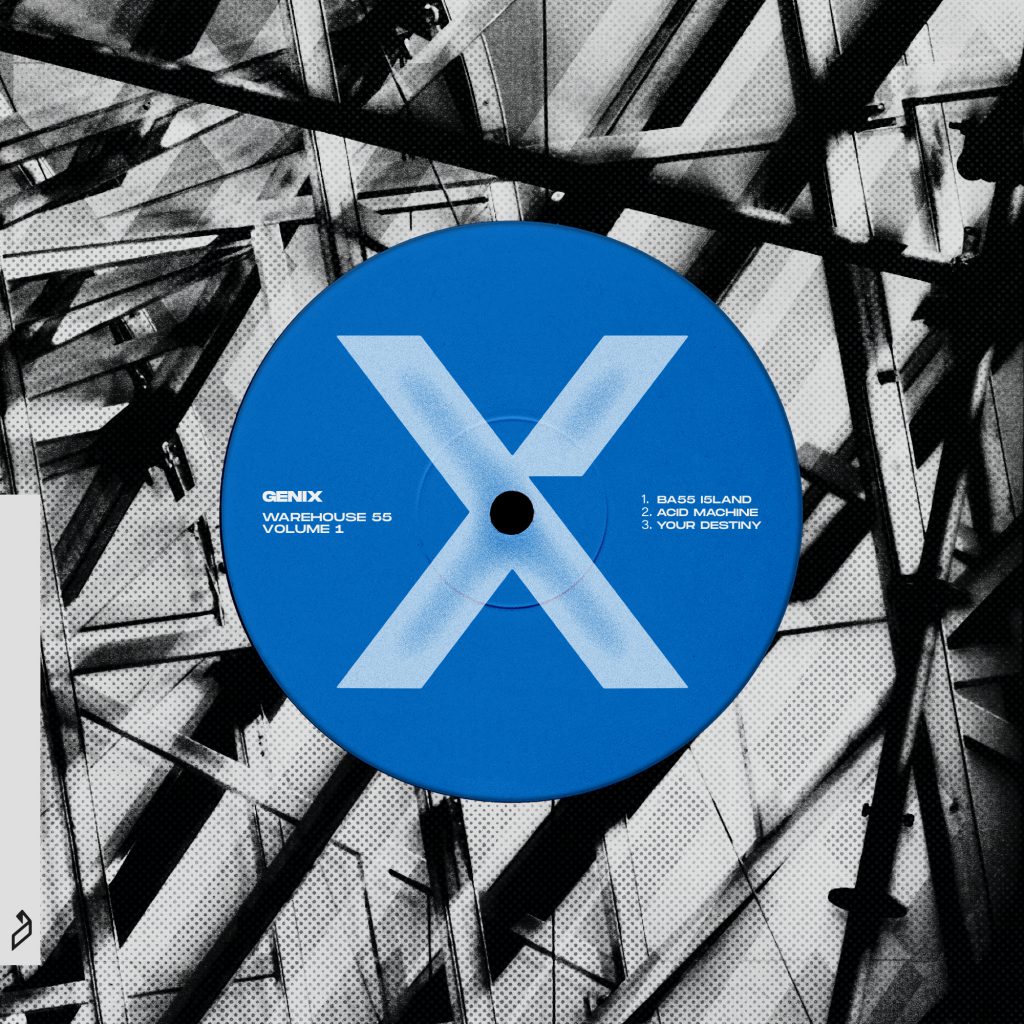 ---
Follow Genix on Social Media:
Website | Facebook | Twitter | Instagram | SoundCloud | YouTube