It's been over a year, but Enamour is finally back on Factory 93 with an experimental two-tracker, Emergency Loop / Buchla Breaker.
---
It's always a pleasure when Enamour's beats come flooding through the speakers, fueling the party with rich eccentric soundwaves. Lucky for the techno consumers of the world, Desert Hearts Festival is right around the corner, and he's dropping off some fresh beats while fans patiently wait for his performance at the pre-show. His latest release, Emergency Loop / Buchla Breaker, lands on Insomniac's Factory 93, an imprint he last visited in January of 2022.
This EP shows off the experimental side of Enamour as he incorporates the Buchla Easel to make his music come to life. So let's get into some of the highlights. "Emergency Loop" overflows with shining percussion, dazzling the dance space like strobe lights smacking the eyes. As the listener rides the rise, a feeling of organized chaos sweeps through the room. The drop offers a tiny bit of respite, making way for the Buchla synth and other unique details to work their way through every fiber of the body. Ultimately, Enamour leads us into a wild breaks-driven session where all hell breaks loose!
"Buchla Breaker" is just as fun to ride out, featuring sharp pings and spicy percussion. Enamour cruises down this road for a great majority of the track while serving up a body-pleasing breaks rhythm that is both sexy and cool. About halfway in, the energy begins to shift, first pulling back on the bassline kick as he focuses on heavy, in-your-face synth tones before reversing course to bring the energy home.
A proper follow up to my EP last year that was rinsed all over the globe from the likes of Rufus du Sol and Lane 8 to Vintage Culture and Tiesto. It only seemed right to follow it up with something even bigger and heavier than before… glad to have Factory 93 as an outlet for this side of my sound.

Enamour
These tracks are primed and ready to turn the dancefloor inside out, so grab your copy of Emergency Loop / Buchla Breaker on your favorite music platform, stream the EP on Spotify, and let us know what you think of the tracks on Twitter!
Stream Enamour – Emergency Loop / Buchla Breaker on Spotify:
---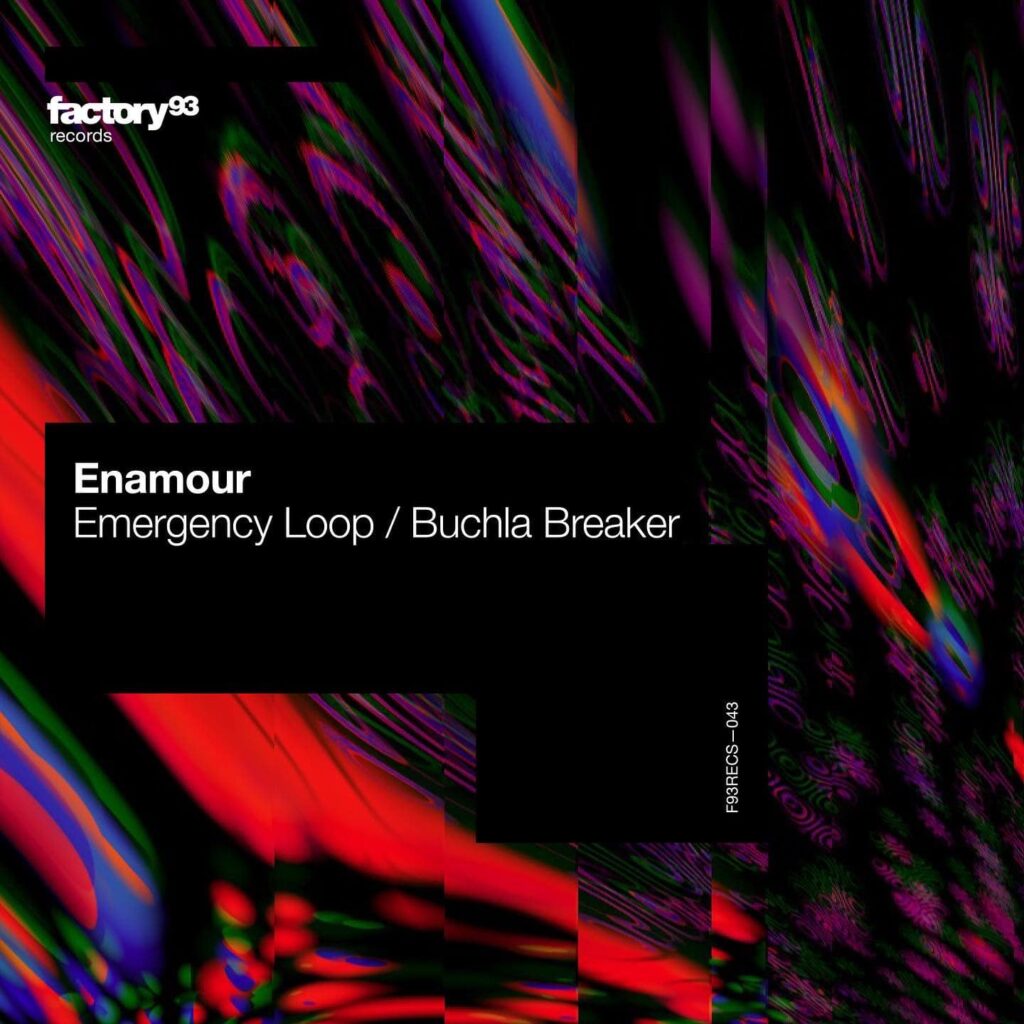 ---
Follow Enamour:
Website | Facebook | Twitter | Instagram | SoundCloud