Ultra Music Festival was a success with its larger-than-life production, a stacked lineup, and vibrant atmosphere in downtown Miami.
---
There's just no denying the allure and magic of Miami. Once stepping foot in this tropical behemoth, you're instantly caught up in the party atmosphere, on-the-go vibes, and lush backdrop surrounding the city. This all adds up to set the perfect location for Ultra Music Festival at the city's beloved venue, Bayfront Park.
It had been three years since the last edition of Ultra Music Festival, and fans were eagerly waiting to get back to Bayfront Park after a hiatus during the pandemic. And now that the dust has settled from the festival, it's safe to say that they weren't left disappointed – the return of Ultra Miami proved to be well worth the wait.
While thousands had made their way back to Miami this year, not only was it my first time attending the festival, but it was also my first festival experience on the East Coast. Religiously watching the UMF livestreams every year helped me get a feel for the energy in Miami, but I had no idea what to expect from the vibes of a show on the opposite side of the country. Yet, before I knew it, I was hopping on a plane to cross the country and attend my first Ultra Music Festival.
Staying within walking distance to the venue or taking the complimentary Miami Metromover to the show is the preferred way to travel. My group ended up staying in Ft. Lauderdale though and renting a car; if do you opt to go that route, park at a Metrorail station, and take public transit to the show. Taking a rideshare like Uber or Lyft from the Metrorail station was also fairly inexpensive. When leaving the venue at night, you'll want to walk a few blocks down the street before calling any rideshares or hop on the Metromover to get out of the congested area.
Long lines awaited fans at the entrance on the first day of the festival, but this was resolved on days two and three.
The extremely long GA and PGA entry lines on the first day of the festival led to many experiencing a whopping 90 minute wait time at security spent standing in the high heat of Miami. I heard stories from friends and other attendees that it took them upwards of two hours to get in. Luckily, the following days saw smaller entry lines and an expedited process, so the festival's organizers caught on to fixing this problem efficiently.
Exiting the festival on the first night was also inconvenient. Everyone was forced into one stream when multiple, more accessible paths could have been allowed, but this was also resolved for the following days of the show. Ultra Music Festival did its best given the rules and restrictions placed on them by the City of Miami. It showed through those fixes of major flow issues for subsequent days that greatly improved attendees' experience.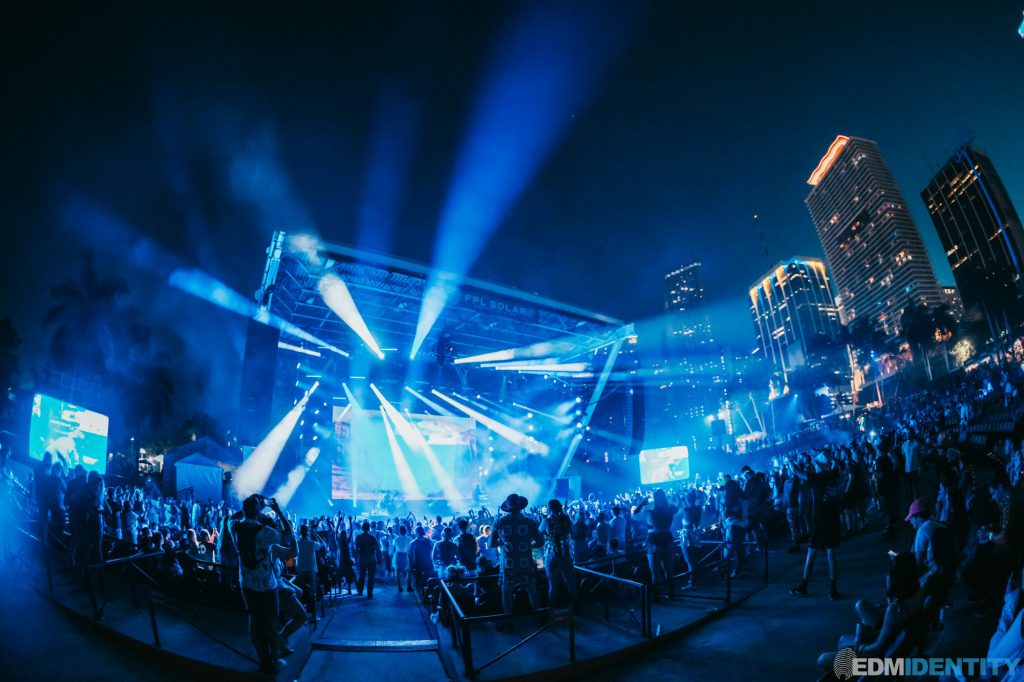 The festival's layout could be a bit challenging to navigate as well for first-timers.
Ultra Music Festival's seven stages were spread out enough that I didn't encounter any severe sound bleed; however, traveling between some stages proved to be a mission, especially with a few tight corridors or walkways packed with people. Beyond the stages, there were also three merch tents throughout the venue, so that was convenient if you wanted to pick up something to commemorate your time there.
Water refill stations also saw very long lines, so I did purchase a few water bottles to not miss any sets. While I didn't grab any food during the weekend, there were plenty of options from stands and food trucks throughout the venue. Although some food and alcohol stands and bathrooms had long lines, sometimes you just had to walk to another area of the festival that was less hectic to use the facilities over there.
All dance music genres were out in full force at the festival, and the artists brought their all to every performance.
Friday's fiery lineup was met with a roster of artists who kicked off the festival with a bang. Sullivan King tore up the Live Stage, shredding his guitar and headbanging his way into the hearts of fans who filled up the amphitheater's seats. The intro to his set also featured a comical video of his pregnant wife's water breaking, and fans erupted with laughter; a few days after his Ultra set, she gave birth to their first son!
FISHER had the crowd "Losing It" later in the evening with a dance-ready set full of house heaters. Alesso lit up the Ultra Main Stage right after him with classics like "Under Control" with Calvin Harris and Hurts, "Falling," and "If I Lose Myself" with One Republic. At the same time, across the way on the Live Stage, SVDDEN DEATH's VOYD performance was snatching souls and smashing the crowd's minds as he levitated above fans for a haunting audio-visual experience.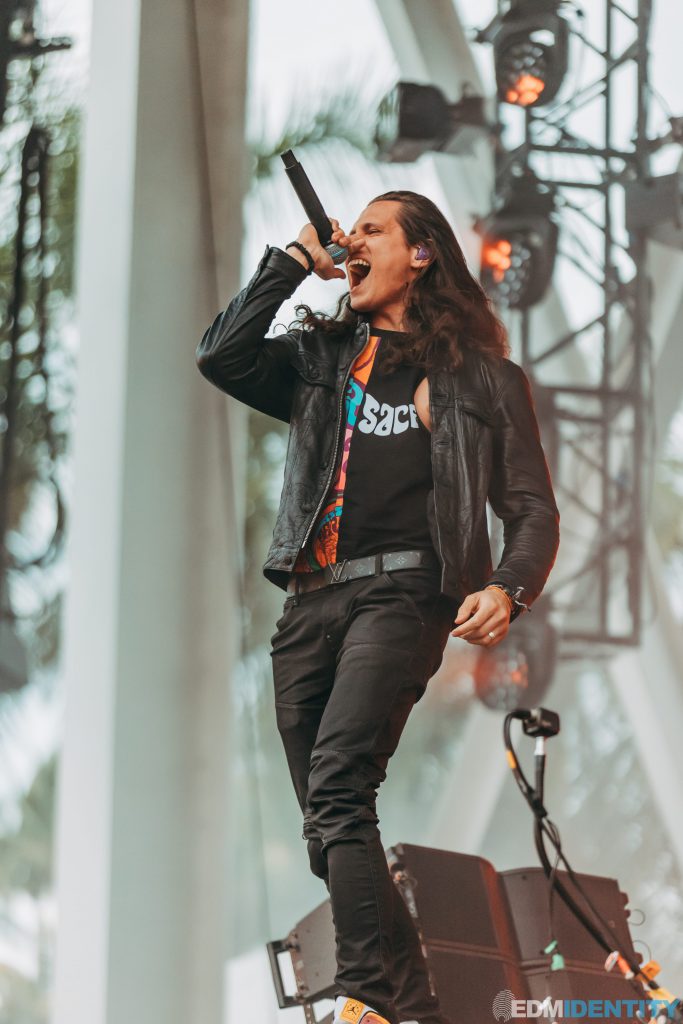 I was also fortunate to catch the first-ever back-to-back set from Armin van Buuren and Reinier Zonneveld.
This unique set between Armin van Buuren and Reinier Zonneveld took place at the Worldwide Stage as a part of ASOT's 10th Anniversary Takeover, and it was a treat. The pair threw down some blazing techno and built off each other's sounds very cohesively, as seen in their recent track with Roland Clark, "We Can Dance Again."
Armin closed out the Worldwide Stage with his own set, even testing the waters with techno beats mixed throughout his trance-fueled set. While I missed Kygo's performance over on the Main Stage, which I heard was a solid one with a customized drone show and special guests like 50 Cent and DNCE, there was no better place to end my night than with the king of trance himself.
Saturday's lineup continued the heat with artists like John Summit throwing down a fiery tech house and techno-infused set at Resistance Cove.
John Summit brought in a massive crowd that overwhelmed this smaller stage, and fans clearly wanted to see him relocate to a larger stage the next time he plays the festival. NGHTMRE and SLANDER played a surprise sunset set together on the UMF Radio Stage during their GUD VIBRATIONS label takeover, offering heavy basslines and dirty wubs for fans.
Oliver Heldens provided some insane remixes of pop tracks like Rihanna's "Don't Stop The Music" and The Neighbourhood's "Sweater Weather," even channeling his HI-LO alias to bring some techno tunes to the main stage. Tiësto and Martin Garrix brought their famous big room beats to the main stage speakers to close out this spectacular night.
For another serving of dubstep, my squad made our way over to the Worldwide stage to check out Black Tiger Sex Machine making their Ultra debut. These heads of Kannibalen Records delivered massive doses of pounding bass and immersive, other-worldly visuals for an apocalyptic experience that made you want to join their revolution.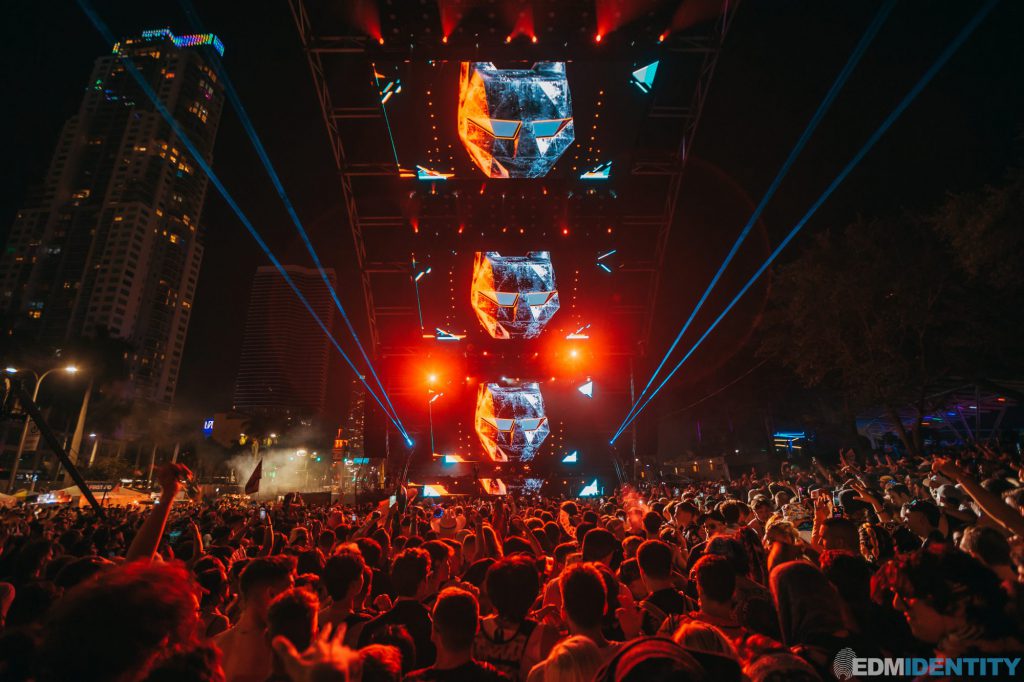 I closed out Saturday with a few other sets, including my first real experience at Carl Cox's Resistance Megastructure.
Carl Cox's Resistance Megastructure became my favorite stage of Ultra Miami — the production there is breathtaking with the coolest plethora of lights that waved up and down from the ceiling! The vibes were truly immaculate as techno thumped over the crowd, entrapping all who entered and dared to get lost inside. Although the techno was bumping and the Megastructure was the perfect stage for it, I would've loved to have seen other genres like trance return to the structure to add more diversity.
The Main Stage closed out Saturday night on a more bass-heavy foot with DJ Snake and ILLENIUM offering up explosive sounds to Ultra's international crowd. ILLENIUM brought even more production to the stage with the addition of five more LED panels hanging over him, as seen on his Ascend tour. He also debuted a few new songs and brought out Jon Bellion for an emotional rendition of "Good Things Fall Apart" as fireworks blasted through the sky.
Hardwell, David Guetta, and Armin van Buuren capped off the weekend with some mind-blowing Main Stage sets.
I started the final day at Ultra Miami with a set from the fast-rising star ACRAZE who left me impressed. After hearing many bumping house heaters, including his most famous tune, "Do It To It," the stage was set for another highly anticipated b2b set from Vintage Culture and Claptone. The melodic nature of their sound bounced perfectly off one another in their debut back-to-back set, and the crowd felt soothed listening to these melodies with Miami's cool breeze flowing through. Then, the temperature was raised even higher when Armin van Buuren took the stage right after, rinsing more trance and a touch of techno through the main stage speakers and getting the crowd riled up for the rest of the night.
What came next at the festival is what I cherished most during the whole weekend.
After watching the Ultra livestreams on my laptop at home every year, it was purely surreal and a dream come true to be there in person right toward the front of Main Stage. My cravings were for a hefty serving of dance music in my face from the Ultra Main Stage's next-level production, and both David Guetta and surprise closer Hardwell delivered that to me. David Guetta's new future rave sound is incredible to watch live; his new tracks and future rave reworks of older songs had me raging the night away under the laser beams that shot above me.
The rumors were true, as Hardwell ended up being the surprise headliner following David Guetta, and I've never been so speechless at a set in my life. Debuting a whole new sound after an almost four-year hiatus, Hardwell effectively blew the roof off Ultra Music Festival with his mix of larger-than-life techno beats, unofficially dubbed "big room techno."
This unique sound takes future rave to the next level, and I think my jaw was on the floor for the entire performance. I've never wanted to relive a set so badly in my life. Having announced his Rebels Never Die world tour right after, I know that I'll be catching him at one of his stops!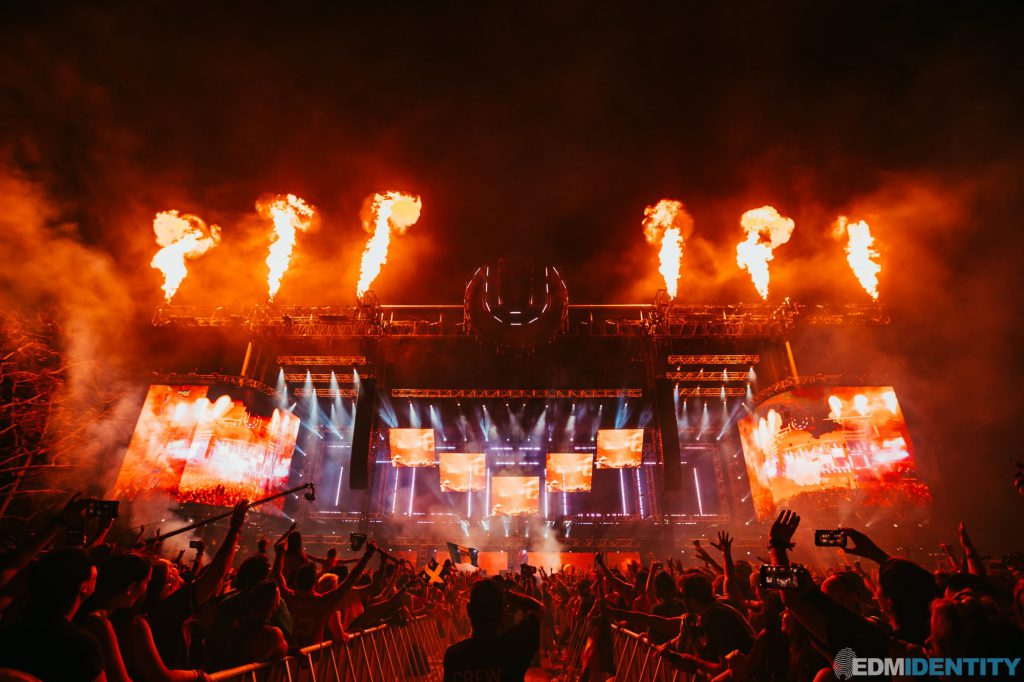 Ultra Music Festival delivered a fun weekend that made for an epic return to the scene, but there is always some room for improvement.
There is always room for improvement with any festival, so as far as recommendations go, I suggest that Ultra Miami install more water stations around the festival. The water stations also shut off promptly once the festival ended at 10pm Sunday, which wasn't great as my group and I were pretty parched. I'm not sure if this happened every night or just that one instance, but that could be a problem for anyone who is dehydrated after the festival ends.
I would've liked to have seen VIP areas at all the stages other than a select few, but I understand the space limitations of the festival. The VIP area at Ultra's Main Stage was also capped later in the day, so I was never really able to check that area out as I couldn't properly fit that into my schedule. However, the VIP amenities, viewing decks, and separate expedited entry seemed worth it for those looking to elevate their experience.
With all that in mind, I thoroughly enjoyed my first experience at Ultra Miami.
I loved meeting dance music lovers from all over the world at Ultra Miami and getting to know people's wide range of backgrounds. The music, stages, production, overall experience, and people of Ultra came together beautifully to create an experience that I felt so lucky to be a part of. Techno reigned supreme the whole weekend, and I'm ecstatic to see this underground movement make its way to the scene's forefront.
There's no better time than now to be a fan of the Ultra brand as they just keep getting better and better, and I can't wait to make my return to Ultra Miami in the future.
---
Follow Ultra Music Festival on Social Media: