Steve Darko heads back to Dirtybird with a mind-warping, two-track EP that catapults listeners straight into the Abyss!
---
There's never a dull moment when Boston-based DJ/insrumentalist/producer Steve Darko hits us with new booty-bouncing music. His melodies are always twisted and basslines are always brooding, thus building him a reputation as a fierce dancefloor fire starter. In fact, it's a common occurrence to witness the crowd go into intense hype mode when his remix of "Magic" by Ocean Roulette & VNSSA or "Red" with NALA blasts through the speakers. Today, Darko heads back to Dirtybird for the first time since 2021's Small Things and Midnight Swim, with yet another profound body rocker by the name of Abyss!
Just as Steve stated, the title track works through the body as a slow burn. But, that certainly doesn't take away from the extreme auditory details present throughout, primed and ready to strike your brain like a bolt of lightning. With humble beginnings comes a chaotic progression, first serving up intoxicating atmospheric soundwaves before the synth notes pop, morph, and spin straight through the club. It's as if we've been invited to experience a Steve Darko dreamscape, feverishly dark yet brilliantly colorful all at the same time.
The b-side, "Stay Awake," hits the subconscious like a shot of caffeine, featuring crystalline synth tones and trippy sound bites to set the mood. This track will put the pep back in your step with a playful tempo and a bizarre breakdown that says to hell with sanity! When the vocal comes in for the final curtain drop, you'll realize that Darko has dropped you off at a no-rules, raver fantasyland, where you'll stay forever enraptured by the peculiar sound personality.
Grab your copy of Abyss on your favorite music platform, stream the EP below, and let us know what you think in the comment section!
Stream Steve Darko – Abyss on Spotify:
---
Steve Darko – Abyss – Tracklist:
Abyss
Stay Awake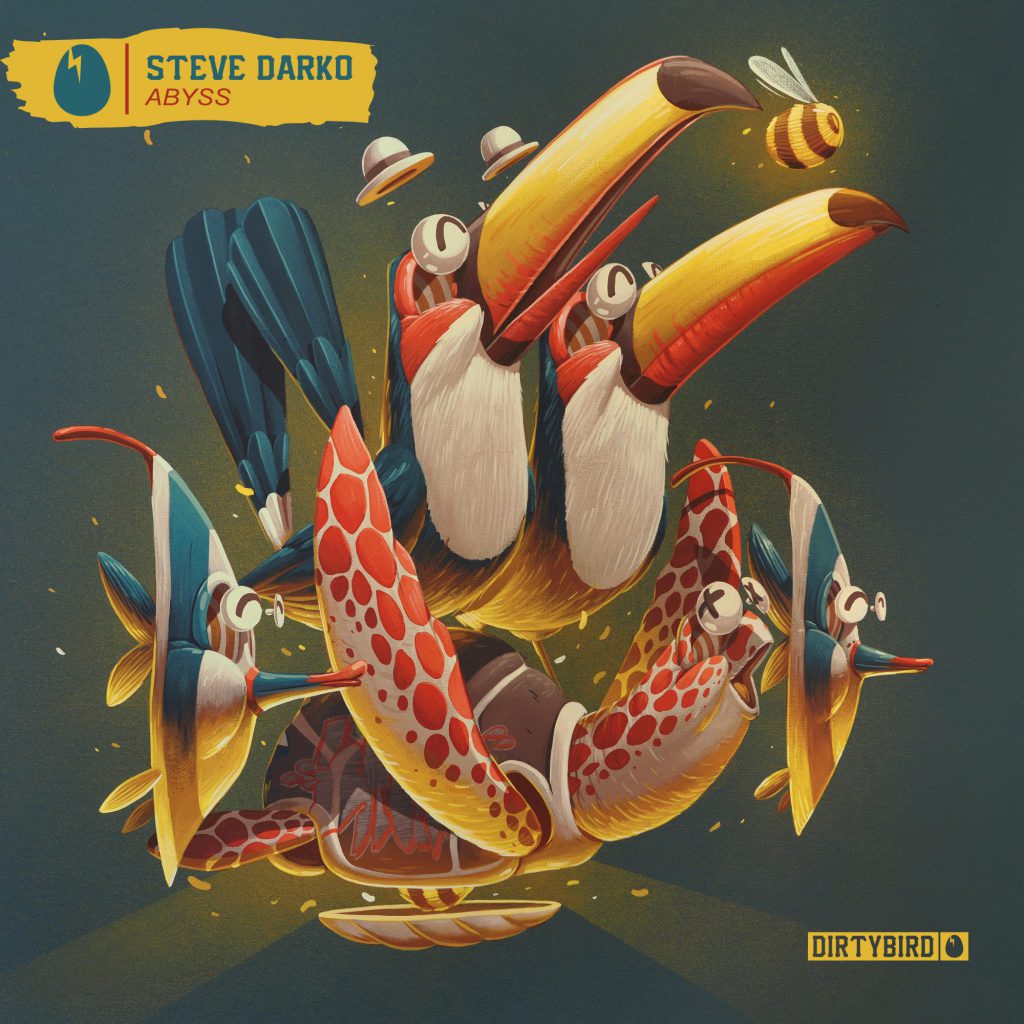 ---
Follow Steve Darko on Social Media:
Facebook | Twitter | Instagram | SoundCloud