Initial Eyes continues to cultivate his catalog with a charming new EP, Our Lives Are Not Our Own, out now on Polyptych!
---
Rising star Initial Eyes is making quite the name for himself in the progressive, melodic house & techno world, with sparkling releases on labels like Purified and Polyptych. He kicked off his production career in 2020 with the release of "A Point Of No Return" and has hit the ground running with gorgeous works of art, including "When It All Ends", Awakening/The Infinite Climb, Orwellian State, and this weekend's release, Our Lives Are Not Our Own.
Without further ado, let's dig into the highlights of this glorious two-track EP. "Our Lives Are Not Our Own" hits all the fuzzy feels as it cruises out of the gate with subtle determination. The listener gets to kick back and relax as the floaty melody kisses the eardrums ever so gently. The bassline is equally as mesmerizing, choosing an instrumental vibe that'll pluck you off of your couch and drop you into a beachside retreat. The strong synth and piano tones play out as the main focal point, teasing the senses as your mind drifts off into a daydream.
The b-side, "A Blip In Time," unveils itself as being a bit on the darker side, but still allows listeners to fall into a soothing pocket of warmth as the melody floats through the brainwaves like a babbling brook. Once again, the synth tones take front and center with a bit of a throwback essence, perfect for kicking back at your favorite lounge with your favorite drink. In addition, the percussive elements keep the energy at a sexy level, allowing you to pull your special someone in close as you groove together on the dancefloor.
Now it's your turn to enjoy the music. Grab your copy of Our Lives Are Not Our Own on your favorite music platform, stream the EP below on Spotify, and let us know what you think about the beats in the comment section!
Stream Initial Eyes – Our Lives Are Not Our Own on Spotify:
---
Initial Eyes – Our Lives Are Not Our Own – Tracklist:
Our Lives Are Not Our Own
A Blip In Time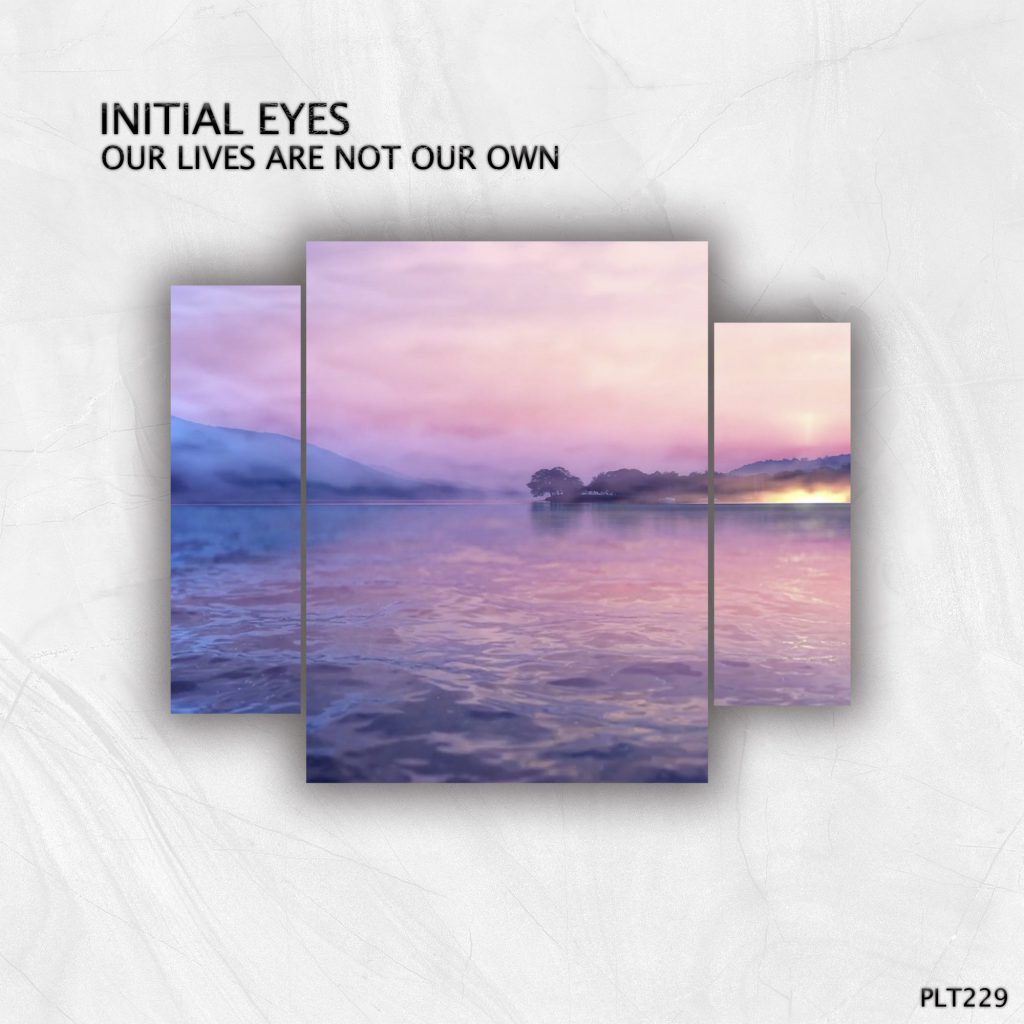 ---
Follow Initial Eyes on Social Media:
Website | Facebook | Twitter | Instagram | SoundCloud