If you can't handle the heat, get out of the kitchen as YOOKiE cooks up a grimey five-piece trap banger WOOKiE EP, out now on WAKAAN!
---
With a recipe book going back years, the brotherly duo YOOKiE continues to serve heat out of their kitchen with a new project on WAKAAN, the WOOKiE EP. This fresh platter serves a gritty five-piece trap entrée that's packed with forward-thinking sound production for dubstep. Drawing inspiration from collaborations with artists like Black Tiger Sex Machine, Nitti Gritti, Sullivan King, Zeds Dead, and Wooli, their musical menu has a fresh vision for those who admire wompy dubstep.
The growth YOOKiE has seen since their start over seven years ago is impressive; being the first release on Subsidia, collabs with Zeds Dead, and releases on Kannibalen Records with Black Tiger Sex Machine, and bringing the heat to stages at Ever After, Lost Lands, and Bass Canyon. Their story continues with a zesty dish of dubstep that is ready to be served.
Each track on the WOOKiE EP radiates with the pure underground grit of collectively deep beats, carrying a dark undertone that sticks to the deep, wobbly energy. The first taste came from previously released single, "GRiME SHT," which stands up to its name and doesn't hold back. With their new vocal direction toward trap and hip-hop, this subsonic track introduces a variety of flavors.
As listeners go through the EP, there's a copious amount of seasoning with all you can eat, slimy bass. The EP starts off by having you "ENTER THE MACHiNE," with its haunting undertone. With no drop and only builds, the darkness leaves you needing another serving. Next on the spread is "SEESAW," which will "have your head bopping like a seesaw" with steamy rap vocals and a blender of experimentally low bass.
Keeping the dark trap beat alive, "KiLLA" is a dramatic dance track with a funny interlude between the two DJ's as they rap on the beat. The fast beats and hyper temper can flip anyone into a new dimension. The last banger to be served is "iGNiTE". This hot one devours listeners with wookery. Continuing their push and with no end in sight, they serve up deep bass and high energy trap that will fuel you up.
Take a bit out of of the WOOKiE EP on your preferred listening platform, and tell us which serving was best to your satisfaction!
Stream YOOKiE – WOOKiE EP on Spotify:
---
YOOKiE – WOOKiE EP – Tracklist:
ENTER THE MACHiNE
SEESAW
KiLLA
GRiME SHT
iGNiTE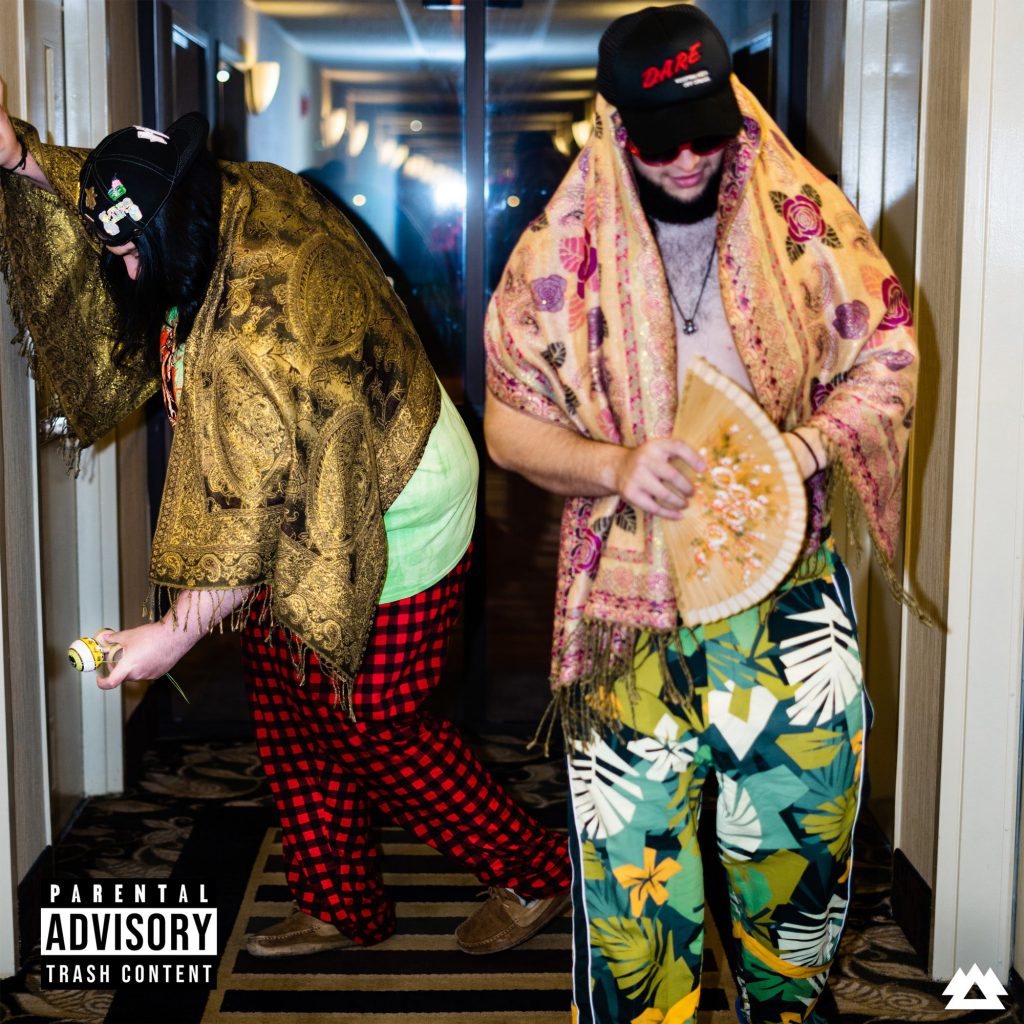 ---
Follow YOOKiE on Social Media:
Website | Facebook | Twitter | Instagram | SoundCloud | YouTube