Subsidia brings fans a shiny post-Halloween treat with tunes from Ahee, YDG, AG, shroud, ERBES, and more on Dusk Volume 5.
---
While the Halloween-time treats are over, for now, Excision is a giver for all seasons of the year. With his newest label, Subsidia Records, he continues to bring bass lovers the freshest sounds from the underground. The various compilations on the imprint, Dusk, Dawn, and Night, allow listeners to dabble in the more dark and innovative corners of the bass realm today.
Dusk is undeniably the compilation bringing us the eeriest and most hypnotizing sounds, through the sound design of forward-thinking, experimental artists yet to be discovered. With this purpose in mind, the fifth volume in the compilation series is sure to shock you with an artist you haven't heard before. It features mesmerizing tracks by artists Freaky, Jester, Ahee, YDG, Dr. Ushūu, FelMax, OMAS, Stoned LeveL, Kryture, Madhatter!, AG, Dubscribe, ERBES, and shroud. With such a variety of fresh faces in this compilation, it's impossible not to find something to your liking, just as it's impossible to press pause once you start.
Although all the artists brought the heat to the party, some tracks stood out the most. Ahee has made a name for himself with a flawless sound design, which takes listeners hostage on "Raver Grave." This track starts off innocently enough, with meticulous chimes to lure listeners in and an eerie buildup which then quickens the pace. The first drop takes you by surprise, with glitch sounds and granular synths that almost vocalize the "wobble" that you're hearing. The sound design in this song will make you contort in new ways of dance. As weird as it gets, you'll be moving and nodding along to this one on repeat.
Not far behind, YDG's "Crypt," which caught us by surprise. Over the years, YDG has shown his versatility and exploration in sound design, but he's clearly made his way to the dark side now with the creation of this hypnotic tune. It makes you feel like you're creeping through your nightmares. The trap beat and wubs will make listeners gravitate towards their deepest fears as if they have no self-control.
AG also didn't disappoint with "Glitch Bounce" that brings perfectly crafted sounds and a bounce that stays strong all the way through. As the song progresses, the buildup acts almost like a bomb about to detonate over the carefully placed glitches. The laser-like sounds and vocals along with the trap beat are ear candy to listeners. One thing is for sure, if your hips aren't gyrating to this beat, you're definitely not listening to the right song.
The final standout comes from Dubscribe in the form of "Everybody Dies." This track is truly a surprise waiting to be sprung on you with an ominous intro leading you to your doom. The atmosphere this tune creates, makes it feel as if you're preparing for battle, as the distorted bass and synths battle it out for the frontlines. Dubscribe truly let all hell rain down with this creation. Let's hope there's more to come like it.
Subsidia's Dusk Vol. 5 brings something for everyone's hungry ears. Although hard to choose, you've heard some of our favorites. Now, press play on the compilation and let us know what your favorite track is below!
Stream Dusk Volume 5 on Spotify
---
---
Dusk Volume 5 – Tracklist:
FREAKY, Jester – Void
Ahee – Raver Grave
YDG – Crypt
Dr. Ushūu – Loving You
FelMax, OMAS – Ultra Instinct
Stoned LeveL, Krypture – Output
Madhatter! – Bouncin'
AG – Glitch Bounce
Dubscribe – Everybody Dies
ERBES – Bah! Bah! Bah!
shroud – Munch Time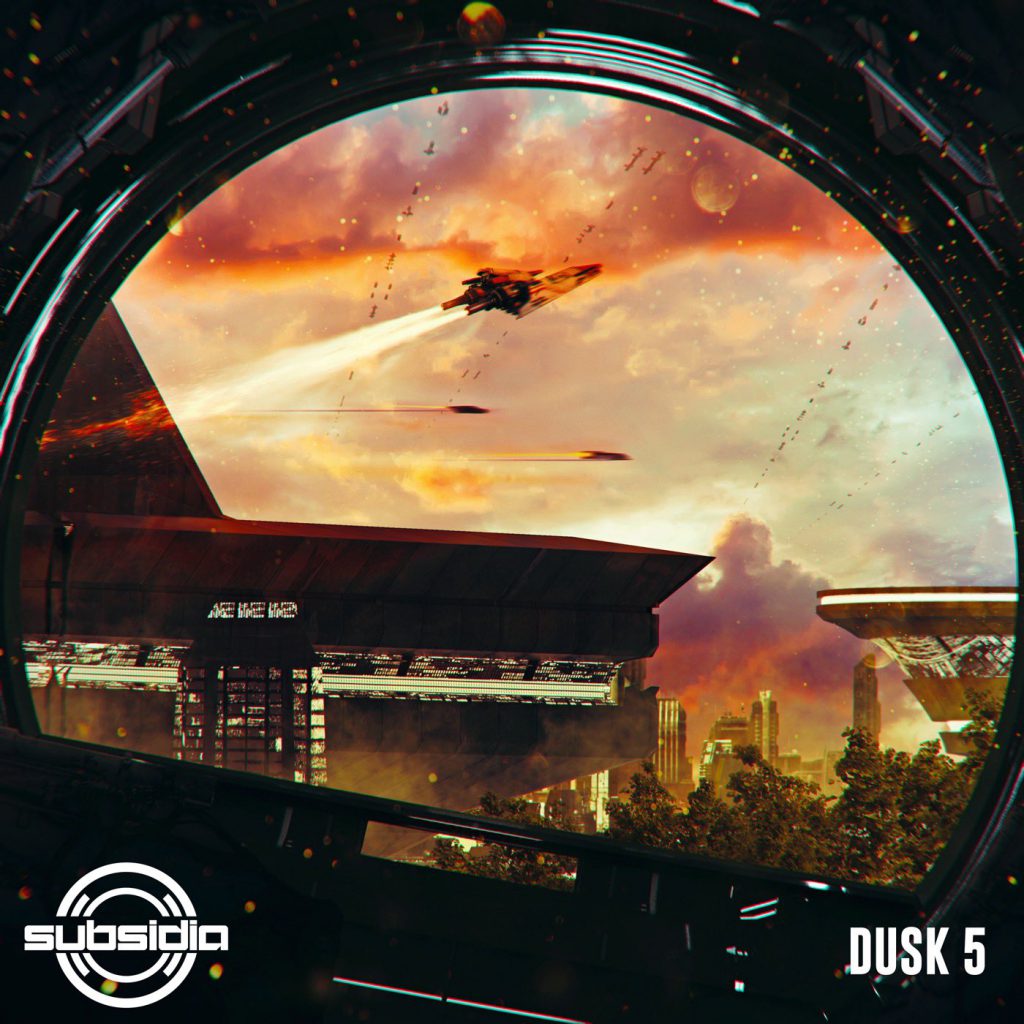 ---
Follow Subsidia Records on Social Media:
Website | Facebook | Twitter | Instagram | SoundCloud | YouTube