Alan Fitzpatrick officially dropped Machine Therapy (Remixed), featuring new takes by CamelPhat, Jodi Wisternoff, Genix, and more!
---
Last November, We Are The Brave label head and techno behemoth Alan Fitzpatrick took his sound over to Anjunadeep with his latest body of work, Machine Therapy. This was an album that required him to gather up all of his talents and pour them into a broad body of work that included techno, house, DnB, and even ambient, using sci-fi cinematic atmospheres and innovative musicians and vocalists to take it to the next level. Today, as the world continues to enjoy each track on repeat, Alan Fitzpatrick has something extra special for us to gravitate to in the form of Machine Therapy (Remixed)!
Related: Want to dive deeper into the mind of Alan Fitzpatrick? Check out our interview with him!
Machine Therapy (Remixed) features four of the original twelve tracks, including "Warning Signs," "Something Wonderful," "W.A.I.S.T.E.D.," and "Closing In." To make the magic manifest once more Alan put his trust in the iconic and highly sought-after dream team known as CamelPhat, Canadian producer Mathew Jonson, Klakson and Dolly label head Steffi, Berlin-based duo Mind Against, Anjunadeep staple Jodi Wisternoff, and Anjunabeats mainstay Genix.
These more than capable producers had a lot to live up to but after just one listen you'll realize that they all hit a direct bullseye. So without further ado, grab your copy of Machine Therapy Remixed on your favorite music platform, stream the EP below, and continue on for my take on the tracks!
Stream Alan Fitzpatrick – Machine Therapy (Remixed) on Spotify:
---
Let's kick things off with "Warning Signs" and "Something Wonderful," two tracks with two wildly enjoyable remixes each.
"Warning Signs," features vocals from Lawrence Hart and offers up a dreamy atmosphere with dark connotations. CamelPhat steps up first on this tune to lighten the mood with a touch of flashy percussion details and a flirty disco infusion. It'll inspire freedom of movement within your body, dashing away any stress you may have been holding onto. The second rework comes from Mind Against and it kicks off by taking the mind deep into a tropical retreat. As you move along its runtime, you'll notice that they stay true to the original's shadowy depth but by the end will have you feeling weightless as you fly high above the canopy.
Next up is "Something Wonderful." The original was truly something wonderful featuring smooth DnB flavor and spoken word to get those endorphins flowing. Mathew Jonson delivers a knock-out punch on his remix with low-octave wubby bass and distorted vocals to turn your brain into mush. This rendition is steeped in attitude but also delivers moments of pure beauty. Steffi answers back by bonding a reverberating bassline drive with elongated synth waves, enhancing the personality of the track as the choppy vocals match the intensity of the tempo. You'll leave this experience feeling ready to rave in a dark basement.
"W.A.I.S.T.E.D." and "Closing In" receive one remix each and both rival the original in the best way possible.
The original "W.A.I.S.T.E.D." focuses the ear on Kele's woozy lyric delivery before dropping us hard onto the dancefloor to experience peak-hour mayhem. Genix jumps in and delivers a chugging techno rhythm that makes its way to a massive rise that seems like it could go on forever, priming the soul for a free fall down to hell's gates. This track gets better and better with each production shift and is the perfect choice to get the crowd unhinged.
Finally, we take a gander at "Closing In," yet another track featuring Lawrence Hart. The original is a raw spectacle of sound that moves the listener back and forth between somber emotion that hits straight through the heart and powerful sound shifts that will slap you straight in the face. Jody Wisternoff takes the reigns on this rework and he does it justice with a deep house vibe soaked in maturity. And if you want something to tickle your subconscious then you need to pay attention to all the little psychedelic details that flutter throughout the melody; Simply infatuating.
Machine Therapy (Remixed) is ferociously satisfying and honors the album with unique takes and outside-the-box stylings.
It would be lovely to see Alan Fitzpatrick drop another remix package with a fresh group of producers taking on the remaining tracks. But if not, let's just hope this beloved artist doesn't take ten more years to drop another innovative album as he did with Machine Therapy. We don't think we can handle the wait!
---
Alan Fitzpatrick – Machine Therapy (Remixed) – Tracklist:
Warning Signs (CamelPhat Remix)
Something Wonderful (Mathew Jonson Remix)
W.A.I.S.T.D. (Genix Remix)
Something Wonderful (Steffi Remix)
Warning Signs (Mind Against Remix)
Closing In (Jody Wisternoff Remix)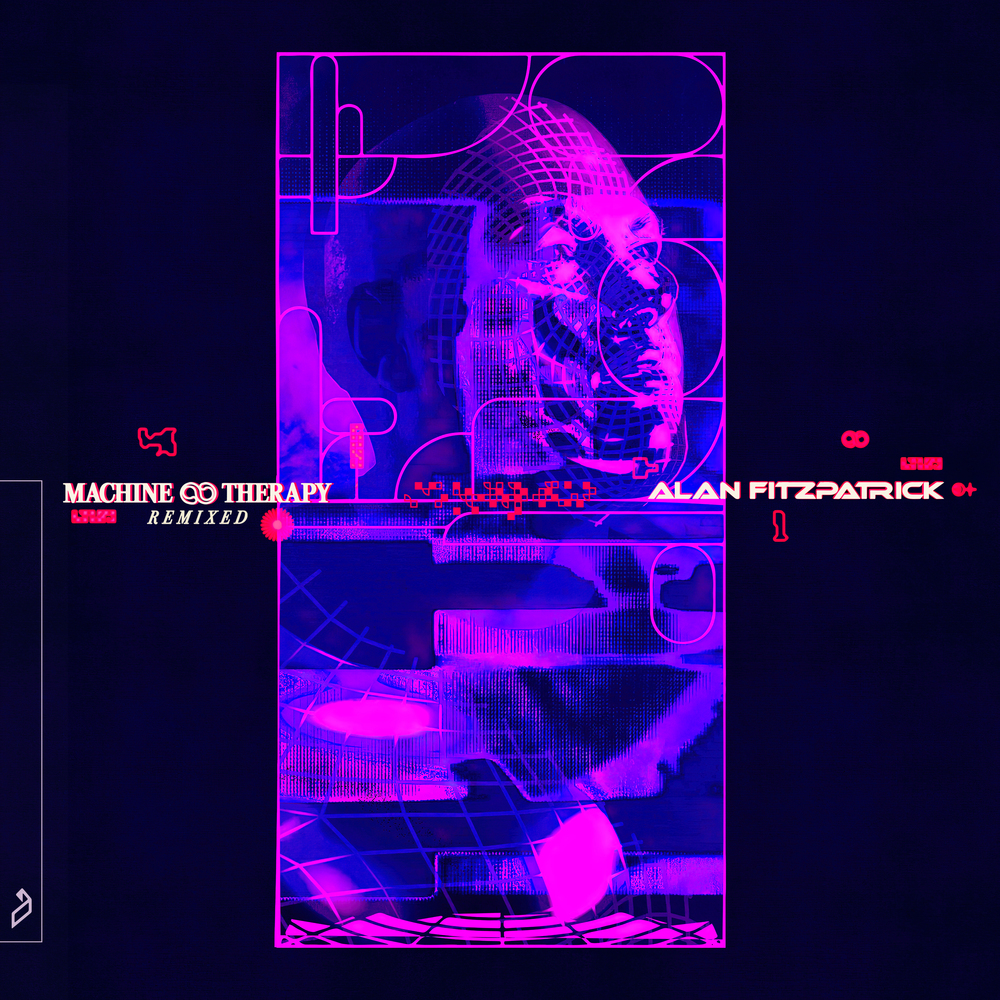 ---
Follow Alan Fitzpatrick on Social Media:
Facebook | Twitter | Instagram | SoundCloud