If you love the sultry sounds found within Genix and LYCA's "Numb," then you're going to obsess over these brand-new remixes!
---
When Genix released 199X last year, fans were swept away by the beautiful intensity that ran through each and every one of its tracks. One particular song flew everyone beyond the moon and took us all to dance music heaven where we became "Numb" to all of the stressors that once affected our lives. This track, which features red hot vocals from the one and only LYCA, proved to be an instant showstopper and made jaws hit the floor. Today, we get to relive the magic, but with a twist.
Get ready to feel the power run through your entire being as you set your ears upon three new glorious cuts of "Numb." The first comes to us from the beautiful and uber-talented Bexxie. She lifts the energy to make the scene a little more carefree, with bubbly synth notes that dance atop the dark yet subtle bassline drive. This has house anthem written all over it as the vocals pair brilliantly with the bold piano accent, making for one fun romp on the dance floor!
Next, we move into the Chill Out Mix from Genix. While the tempo is very labored, this rendition drips with soft seduction and allows listeners to fall back into the yearning tone of LYCA's voice, ultimately coming to rest in the pillowy soft melody that creeps through the airwaves. Within this melody lies a brief moment of crystalline beauty, a crisp sparkle of sound that rains down from the heavens. And if you pay close attention you may find yourself hypnotized by the guitar and sax details that playfully weave in and out of the track.
Finally, the Chill Out Dub Mix picks up with the same gentle flow as the last but instantly catches our attention with ghostly whispers and a tipsy note wobbles. The lyrics have been stripped away and we are left to enjoy tender moments fueled by gentle guitar riffs. Now fully prepared for a dip into the cool waters of imagination we float free and easy into a lovely daydream. All that's left to do is hit repeat so that we can enjoy the fantasy all over again.
Now it's your turn to enjoy the music! Grab your copy of Numb (Bexxie / Chill Out Mixes) on your favorite music platform, stream the release below, and let us know which remix you loved the most in the comment section!
Stream Genix & LYCA – Numb (Bexxie / Chill Out Mixes) on Spotify:
---
Genix & LYCA – Numb (Bexxie / Chill Out Mixes):
Numb (Bexxie Remix)
Numb (Chill Out Mix)
Numb (Chill Out Dub Mix)
Numb (Bexxie Extended Remix)
Numb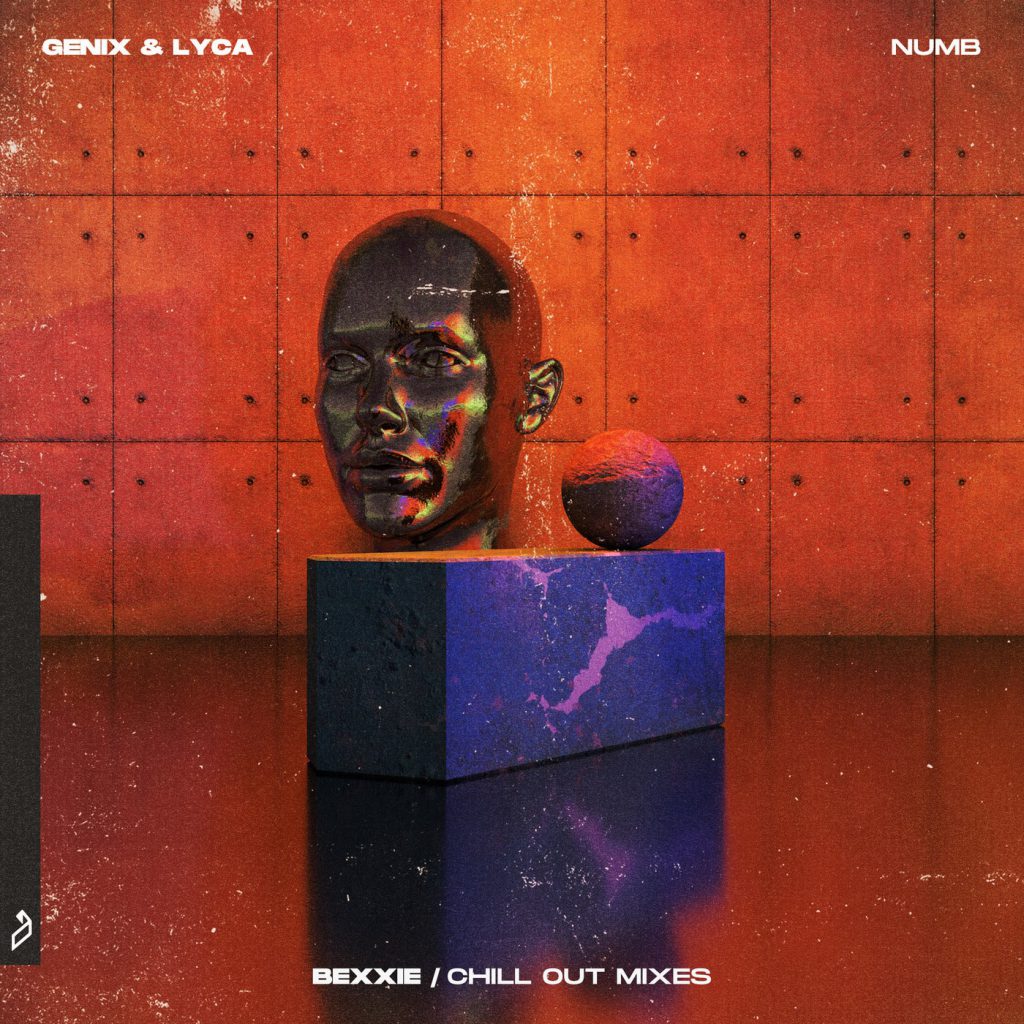 ---
Follow Genix on Social Media:
Website | Facebook | Twitter | Instagram | SoundCloud | YouTube
Follow Bexxie on Social Media:
Facebook | Twitter | Instagram | SoundCloud