Desert Hearts kicks off the new year with a fantastic collection of body-rocking beats on Desert Hearts Family & Friends Vol. 5!
---
It's time to leave 2021 in the rearview mirror as we put the pedal to the metal on a fresh and musically prosperous new year! In order to make sure that our bodies hit the perfect groove, Desert Hearts has pulled out all the stops on their latest compilation, Desert Hearts Family & Friends Vol. 5. With 18 electrified tracks to set your ears upon, it's going to be really easy to shake off the stress of the past year as you shimmy shake straight to the dancefloor.
Kicking off the shenanigans we have label boss Mikey Lion going toe to toe with the one and only Lubelski. For their contribution to Family & Friends Vol. 5, the boys have delivered a future-forward house banger called "All This Technology," a quirky tune that will leave you daydreaming about a world overrun by robots and droids, friendly ones I promise. From here on out the party continues on an upward trajectory with fan-favorite artists like Andreas Henneberg, Beth Lydi, Luke Andy, Lucati, and Ocean Roulette playfully conducting the energy that our bodies desperately crave.
Along the way, you'll find yourself running smack dab into some stand out offerings including the tripped out "Self Talk" by Dead Space, the shadow soaked yet hella soulful "Don't Play Yourself" by Patrick Loda, and the euphoric dream session that is "Bis Bis" by Ces Castro. By the time you hit "Hypnotized" by Sander Sanchez, your world will flip upside down as you fall headfirst straight down the rabbit hole. But, have no fear because Justin Vilhauer will escort you back to reality like a smooth operator with his classic closer "Making Me."
As you can already tell, this compilation has a whole slew of sweet treats and serious house heaters, all of which you're not going to want to sleep on. So, grab your bestie, turn the volume up to max, and slam that play button below as Desert Hearts kicks off the brand new year with the beats that we simply can't live without.
Grab your copy of Desert Hearts Family & Friends Vol. 5 via your favorite platform, listen on Spotify, and let us know what you think in the comment section!
Stream Desert Hearts Family & Friends Vol. 5 on Spotify:
---
Desert Hearts Family & Friends Vol. 5 – Tracklist:
Mikey Lion, Lubelski – All This Technology
Andreas Henneberg, Beth Lydi – On And On
Andre Salmon, Dantiez, King Saaidi – Talkin About
Dead Space – Self Talk
Piem, Monoky – All Night
Luke Andy – Cheeky Baby
Justin Vilhauer – L.O.V.E.
Lucati -It Takes Me
Patrick Loda – Don't Play Yourself
Ces Castro – Bis Bis
Matt Egbert – Half Past Six
Ocean Roulette – Morning Party (Ft. Ezra Moore)
Cristhian Balcazar – BR UO
Uri Allgood – Break My
Sander Sanchez – Hypnotized
Luzo – Love & Unity
IceCreams, n808 – Double Stacked
Justin Vilhauer – Making Me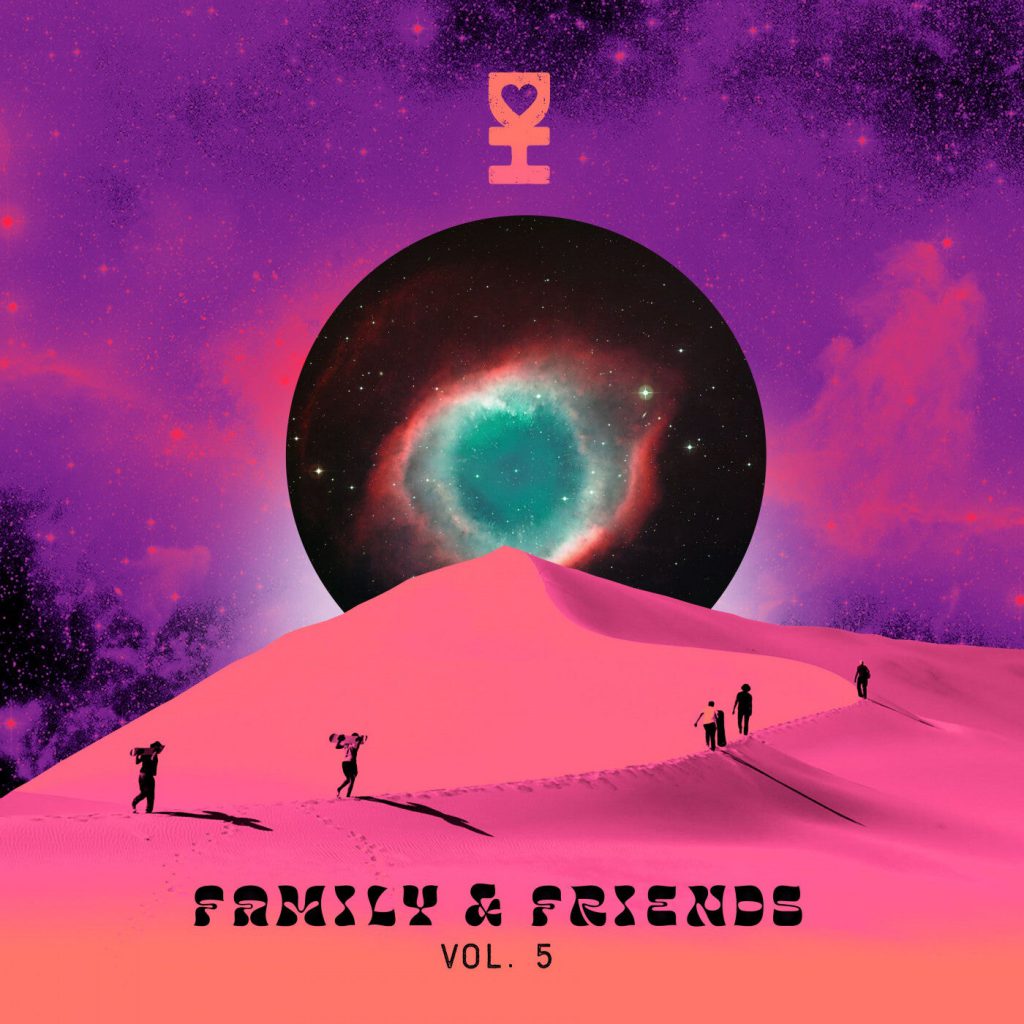 ---
Connect with Desert Hearts on Social Media:
Website | Facebook | Twitter | Instagram | SoundCloud | YouTube