Lubelski is back on Dirtybird and stretching his creative prowess beyond previous limits with new LP, Happy Accidents!
---
Are you getting tired of the typical club banger? Maybe you find yourself craving something that lives far outside the box? Something that will flip your body upside down and turn your brain inside out? Well, then all you need is a little Lubelski in your life! Luckily for all of us, this boundary-free music maker has been cooking up something beautifully eccentric for your listening pleasure, appropriately titled Happy Accidents, out now on Dirtybird!
With 12 tracks that will help your freak flag fly high, Happy Accidents is a project born from the unbridled and ingenious mind of one of the best modular synthesists to grace the scene. Fate would have it that Claude VonStroke would be the one to plant the seed, after being blown away by Lubelski's modular synth jam show on Dirtybird Twitch. With an electrifying bite from the inspiration bug, he took the year to dive deep into his extreme bleeps, bloops, and vocal clips, allowing his fans to give feedback on their favorites, which would ultimately make the cut to be used on the final product.
Not wanting to hold back on the fun, Lubelski gifted the flock with a couple of the tracks ahead of the full release including "Asylum," which takes us on a psychotic trip into crazy town, and "Ice Cream Cone," a groovy tune brought to life by the trio of Lubelski, Claude VonStroke, and Life On Planets. But the collaboration action doesn't stop there. Lubelski has invited a few more friends to help him add that extra sparkle, calling on the talents of Ardalan, Wyatt Marshall, Danke, and House Alias, flexing their skills on what just may be the coolest album to emerge this year.
From the moment the album opener transports us to the alien mothership, your brain will run on overdrive as you find yourself weaving in and out of a cosmic wormhole. Tracks like "Macrodose" blast us off for a full-fledged out-of-body experience while "Just The Way" delivers a dose of sci-fi as we dance with droids under the lasers and lights. Then there are tunes like "You Keep Me Up Late" that push us deep into a lucid dream whereas "Diffuser" tickles our senses with effervescent notes sure to leave you giggling in approval.
There are so many incredible moments to enjoy so without further ado, let's get into the beats! Grab your copy of Happy Accidents on your favorite music platform, stream the album below, and let us know what you think in the comment section!
Stream Lubelski – Happy Accidents on Spotify:
---
Lubelski – Happy Accidents – Tracklist:
Happy Accidents
Asylum
Macrodose
Lubelski & Claude VonStroke – Ice Cream Cone (Feat. Life On Planets)
Why Do You Do The Things You Do
Satisfied Feat. Danke
Ardalan & Lubelski – Just The Way
Lubelski & Wyatt Marshall – Out Of Phase
You Keep Me Up Late
Diffuser
Lubelski & House Alias – Dreaming
Hey Kid, I'm A Broken Computer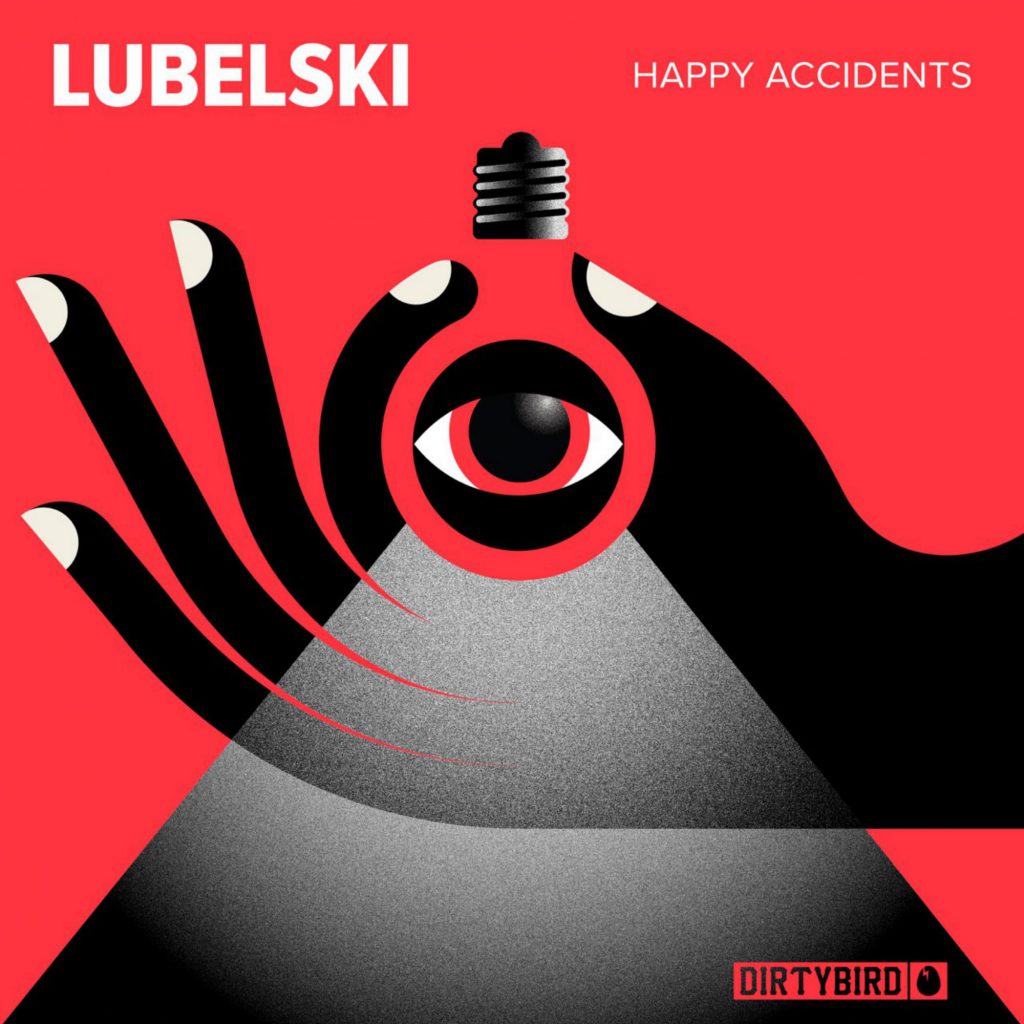 ---
Follow Lubelski on Social Media:
Website | Facebook | Twitter | Instagram | SoundCloud