Take a moment to let go and allow Burial to heal your wounds of yesterday with his latest five-track release, the Antidawn EP.
---
Over the years, Burial has become one of the most acclaimed and inspiring artists in the electronic music scene with his outside-of-the-box thinking and immersive soundscapes. One thing you can always count on is for there to be a sense of nostalgia wrapped up within his tracks by instilling heart-tugging feelings along with loneliness and sorrow.
Burial put this on display last year by teaming up with Blackdown to create the Shock Power of Love EP, which had uplifting vibrations radiating throughout it. Then, in May, he delivered "Dolphinz" to the delight of his fans and paired it with his previously released single from 2020, "Chemz." Now, as we enter the new year, Burial brings us the darker side of our feelings to the light with the Antidawn EP.
Burial gives listeners enough time to fully submerge and lose themselves within the musical enchantment laid out before them across its five tracks, creating a ride that fans will want to take again and again. Listen to the Antidawn EP on Spotify or grab a copy for yourself on Bandcamp, and keep reading for our take on this release!
Stream Burial – Antidawn EP on Spotify:
---
Begin your stroll through the unknowns of a "Strange Neighbourhood" to see what awaits your future self.
As you enter the "Strange Neighbourhood" the sounds of crackling vinyl and bone-chilling wind arrive alongside other oddities, effectively greeting you and heightening your senses. Yet, what once felt strange now seems to heal in a surreal way. It's almost as if you've had the time to understand that this unknown is actually here to embrace you rather than torment you – at least in that present moment.
The title track "Antidawn" arrives next with a more goosebump-provoking assortment of samples. Greeted with the words "I'm in a bad place" you can't help but feel as if something wicked this way comes. Is this bad place your own taunting inner thoughts? A recent sorrow you can't shake? A heartbreak you can't seem to heal? The track opens the door to these dark places that you can't help but want them to escape so you can continue to move forward.
A warm embrace during a time of doubt can sometime be all that one needs, and the next song provides just that.
"Shadow Paradise" trickles in with less uneasiness and more strength and uplifting vibrational sounds that will have you believing the voice claiming to yearn to "hold you for a while" is purely there out of love. You can't help but feel like you are safe to let your guard down and drop the veil of your shadow side. Here in this paradise, you're accepted for all your shadows as well as your triumphs.
Along this journey you have come so far, you feel as if you are now reborn with a "New Love" for the perception of yourself and others. Led by chimes and goddesses possessing angelic voices dancing around you, you walk forward into this new path of understanding and acceptance.
Gently walking you home from the lonely, yet empowering, walk through a winter abyss, "Upstairs Flat" brings you back home into your own dimension and out of this dream state. This one allows you to sink back into reality hopefully feeling lighter than when you first began the trek through your inner thoughts morphed in with the inner thoughts of Burial's mind as well.
Antidawn explores a world within your mind that begins in the eerie unknown but leaves listeners with a sense of healing.
The inner workings of Burial's mind intertwined with your own to tell a unique story for each individual listener. The overall take from it is both comforting and disturbing, but more importantly, it promotes growth within. From taking your breath to holding you close, Antidawn will have you feeling many emotions through its runtime, so make sure to give it a spin.
---
Burial – Antidawn EP – Tracklist:
Strange Neighbourhood
Antidawn
Shadow Paradise
New Love
Upstairs Flat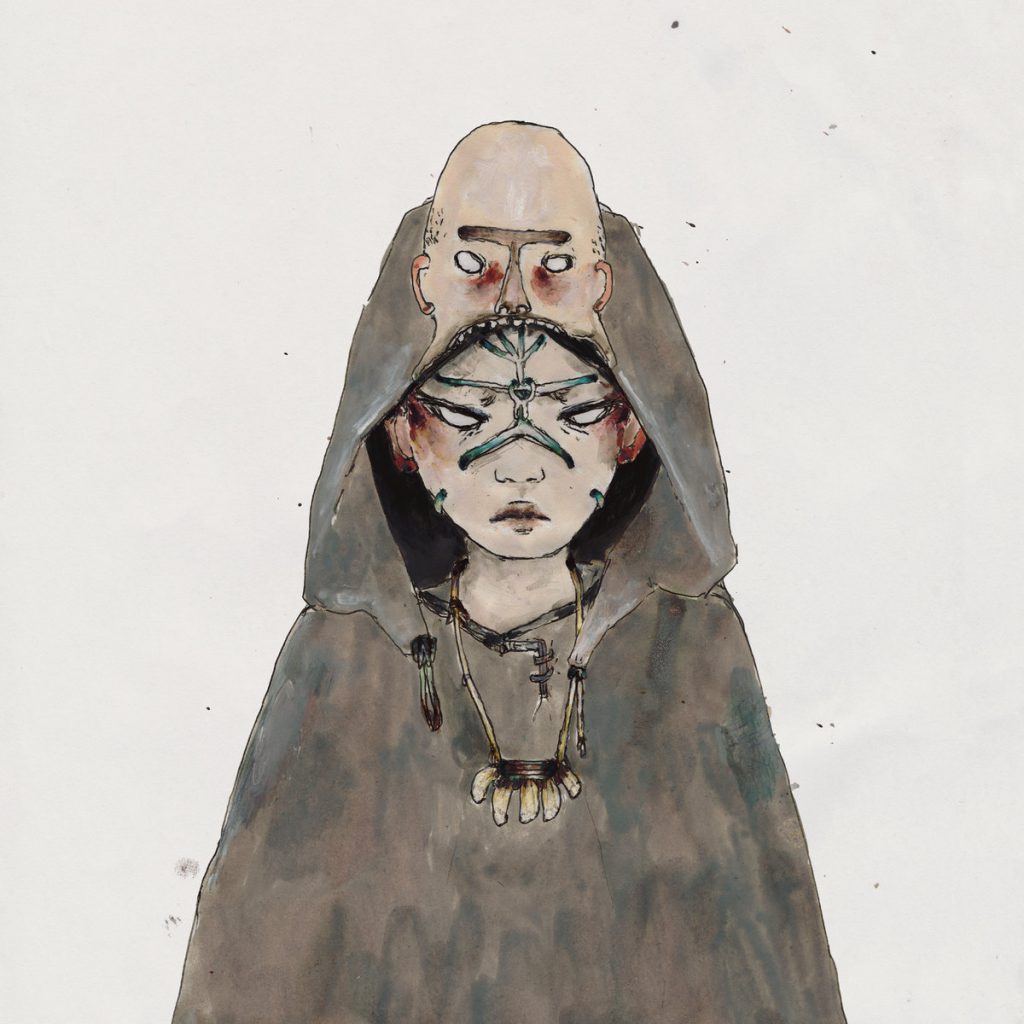 ---
Connect with Burial on Social Media:
Facebook | SoundCloud | YouTube | Bandcamp