Graydient Collective has curated a helping of 18 quality tunes from Anakim, 28mm, JANPAUL, C.H.A.Y., and more for Colors, Vol. 3.
---
If you're on the hunt for a new collective to follow for some of the freshest, most forward-thinking soundscapes in the scene today then look no further than Graydient Collective. Founded by Julian Gray, this all-encompassing collective has left many impressed over the past few years with their Colors compilation series helping pave the way for artists on the rise. The latest in this series was announced back in August with its tracks being released each week and livestreams to help further celebrate the occasion – and today the full 18-track collection has arrived.
Out now across all platforms, Colors, Vol. 3 features a plethora of soundscapes that are jaw-dropping and only help further define Graydient Collective as high-quality tastemakers in the scene. From more established artists such as Anakim and 28mm to those you should be keeping an eye on like Viligir and Spectral Friends, each tune is dripping with dynamic elements that will surely leave listeners impressed.
While all of these carefully crafted tracks are fantastic through and through, there were a number of standouts that deserve a mention. Whenuknow's "Beeper" will have listeners bopping along with its beat in a matter of moments, while Ilaaso's "Last Chance" does the same after its chilled-out intro that's layered with indie elements. Spring Street offers up some surreal trance sounds that are larger than life on "Wasting Away In A World Without Time" while Tydrous turns it down with a chilled out DnB tune called "Days to Come" that will quickly lift you to the heavens. And if you love progressive house heaters then JANPAUL and C.H.A.Y. offer just that on their two tracks – you simply need to hear them for yourself.
Those who love the sounds of techno should gravitate to tracks from Anakim, forsetî, BlindSpider, and DeFacto. because each one of their releases is gripping at its core and offers up a range of sounds from within the vast genre. And the true cherry on top for Colors, Vol. 3 comes from head honcho Julian Gray himself with "Drift." This one sees him layer in tasty progressive elements before flipping the script in the second half of the track with a harder beat that energizes the mind, body, and soul.
Listen to the tracks on Colors, Vol. 3 on Spotify or your preferred platform, and let us know which one stood out to you the most in the comments!
Stream Colors, Vol. 3 on Spotify:
---
Colors, Vol. 3 – Tracklist:
Whenuknow – Beeper
Julian Gray – Drift Away
Anakim – Nibiru's Return
C.H.A.Y. – Through The Land
Ilaaso – Last Chance
Collizma – Mausoleum
Spectral Friends – Critical Thinking
BlindSpider – VIsion
DeFacto. – Forlorn Allusions
APER7URE, CUBE IMPACTOR – Null Space
28mm – Aquarius
Dex Machina – The Blink
JANPAUL – Hacienda
Viligir – First Trials
forsetî – An Exercise in Mindfulness
NoVinum, Tisendele, Mira – Justice
Spring Street – Wasting Away In A World Without Time
Tydrous – Days to Come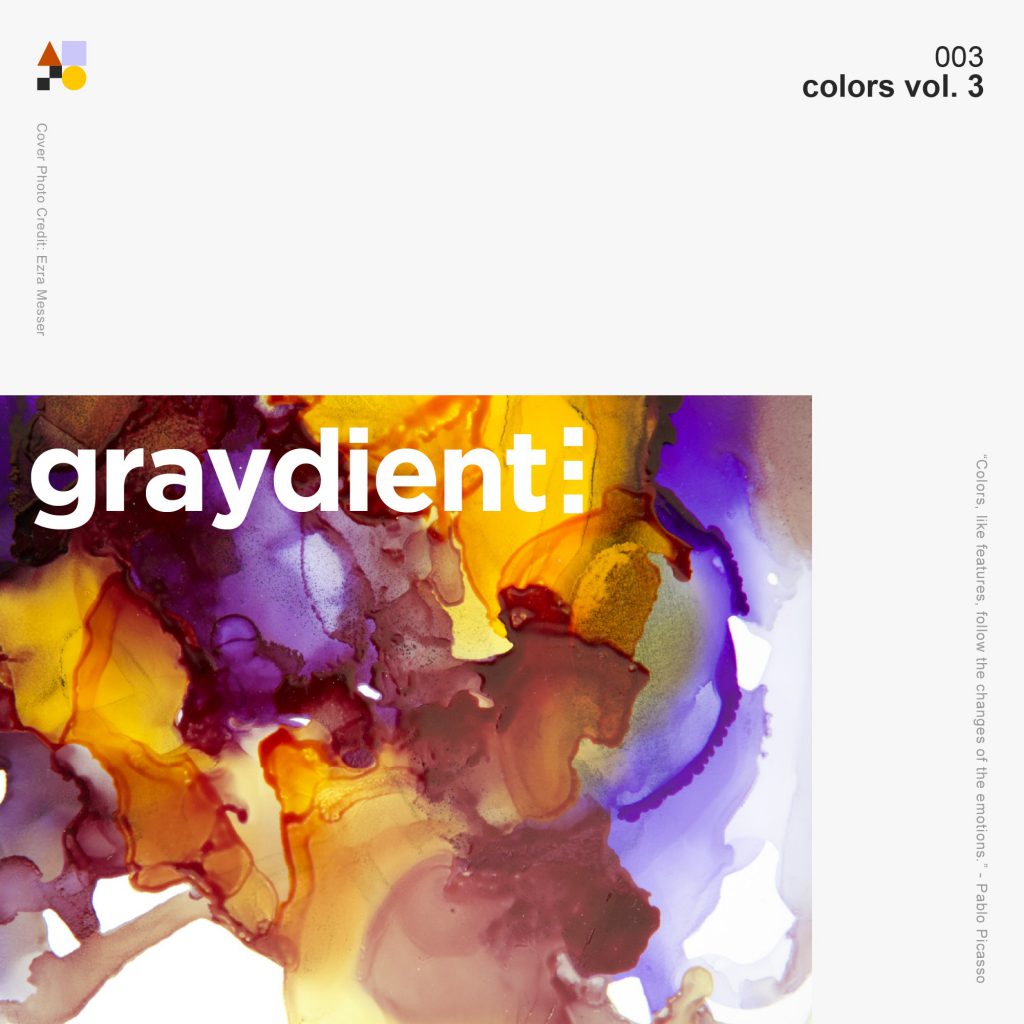 ---
Follow Graydient Collective on Social Media:
Website | Facebook | Twitter | Instagram | SoundCloud | YouTube | Twitch