House and techno producer C.H.A.Y. puts his own twist "Like A Feather" to give it more of his signature dark, brooding energy.
---
Earlier this year KRADDY and Eko Zu released "Like A Feather" with vocalist KillWill on Motherwolf Records. From the lyrics to each sound that was packed in, it's an exceptionally powerful tune with distorted bass and heavy sounds, intertwined with unique stylings from both artists. It also offers up a sense of hope and new beginnings, like a sunrise on the horizon.
This multi-sensory track has gained recognition from a range of talented artists who have joined forces to pay homage and create one of the biggest remix compilations this year. Whether you're a fan of glitch hop, left field, drum and bass, techno, and beyond, there is something for you on the "Like A Feather" remixes. Artists such as Dimond Saints, Champagne Drip, OPIUO, C.H.A.Y., and more putting their spin on the tune with each one showing impressive tribute to the original track but in their own genre.
While the full compilation is set to drop in its entirety on March 12, we secured an exclusive listen to C.H.A.Y.'s spin on "Like A Feather" ahead of its official release. Having gained renowned for his previous releases on labels like mau5trap, his remix is one that we were craving to hear. He starts it off with more of a lively feel, easing listeners in as WillKill's vocals enter the ears before it drops into a dark, driving beat with repetitive low ends and subtle kicks.
Throughout the track, C.H.A.Y. layers in melodic elements for good measure, slowing it down when the vocals come in and quickly getting right back into things. This would be the perfect track to listen to in a small, dark club where all the focus was on the music or shuffling around the main stage at a festival while this music was booming on a large sound system.
C.H.A.Y.'s remix is just a small taste of what you can expect on the rest of the "Like A Feather" remix compilation. Get an exclusive listen to the track below and be sure to pre-save the rest of the compilation on your preferred music platform.
Stream Eko Zu x KRADDY ft. KillWill – Like A Feather (C.H.A.Y. Remix) on SoundCloud:
---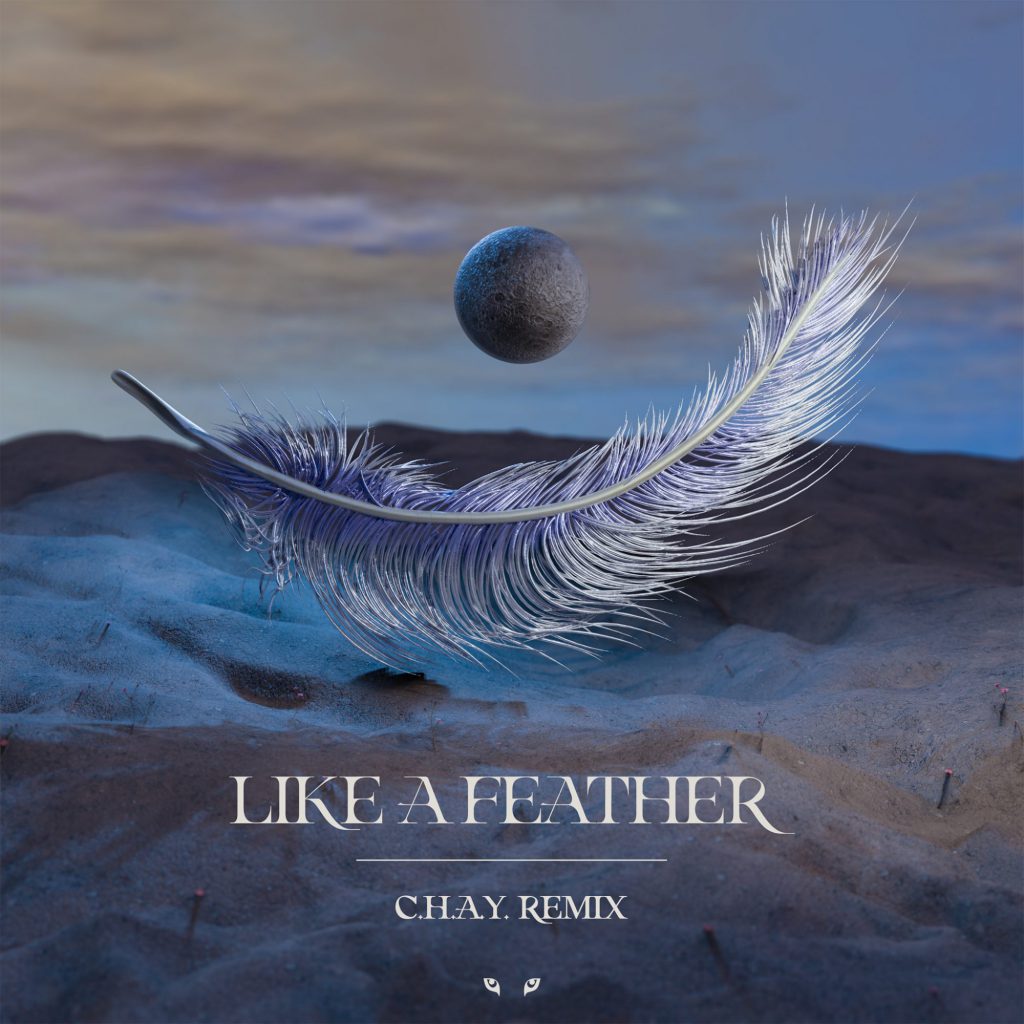 ---
Follow C.H.A.Y. on Social Media:
Facebook | Twitter | Instagram | SoundCloud | YouTube