Anakim returns to Desert Hearts Black with a collection of tunes that questions humanity's ability to have Virtual Faith when AI takes over.
---
If you haven't immersed yourself in the deep, darkened soundscapes that Anakim crafts in the studio yet, you've been sorely missing out. Over the past few years, he's continually delivered some of the most unique sounds on labels ranging from mau5trap and EIN2 to PRGRSSN and Desert Hearts Black. Whether he's offering up lighter progressive releases or brooding techno tunes that feature grumbling basslines, his creations have quickly made him one of the artists in the scene that you simply need to be paying attention to.
But beyond the basslines that make your heart thump along with them, there's a deeper message to many of the releases that have surfaced from the mind of Anakim. During this time he's consistently layered in thematic elements that are futuristic and forward-thinking as he's further explored the darker side of the techno realm with tracks like "Children Of The Matrix" and "Alien in the Stargate," among others. Now, he's unveiled the final installment of his conceptual series with the release of Virtual Faith.
"If an AI is in total control, you have to wonder what it might do… Will we have Virtual Faith?" – this question is one that has been pondered since the dawn of the information age and emergence of AI, and it's also one that Anakim asks those listening to explore for themselves as well. Drawing inspiration from the HBO Max series Raised By Wolves, which is centered around an android restarting humanity on Kepler-22b, he guides listeners through the soundscape that is filled to the brim with his captivating production style.
"Salvation's Flight" begins the journey with its beat that chugs along as the groove of the track takes hold of your soul. It swells with booming bass and warbled sounds, while subtle vocal seems to call out from the depths of the track. It's ominous and dominating throughout its runtime, setting the tone for what's to come and striking a sense of fear in the heart of listeners effectively triggering a feeling of fight or flight in the mind.
Just as the lead track ends, Anakim sets everyone off on "Nature's Course" which begins slowly with minimal sounds but builds with fervor as the seconds pass away. As he layers in element after element, the immersion grows and you'll find yourself gripping anything nearby to hold onto for the ride. The middle of this tune is Anakim at some of his best yet, but trust us, you'll want to experience this one in full to capture the essence of the story he's telling.
After the previous soundscape fades into oblivion, the titular track "Virtual Faith" arrives to bring the release to a close. While the darker tones that Anakim has made his own permeate the entirety of this runtime, there's an extra layer of hypnotism that occurs while listening to this one. He works his magic with a bassline that will circle your mind as it swells with energetic fills and pensive moments that let you catch your breath before its builds once again to entangle the mind in a web of mysterious electronic magic.
By the end of Virtual Faith, there's been plenty of time to begin finding the answer to the initial question Anakim has asked, but if you haven't yet come to a conclusion then that's alright as well. After all, AI hasn't completely taken over our society… yet.
Listen to Virtual Faith on Spotify or your preferred platform, and let us know what your thoughts are on this fresh EP from Anakim in the comments.
Stream Anakim – Virtual Faith EP on Spotify:
---
Anakim – Virtual Faith EP – Tracklist:
Salvation's Fight
Nature's Course
Virtual Faith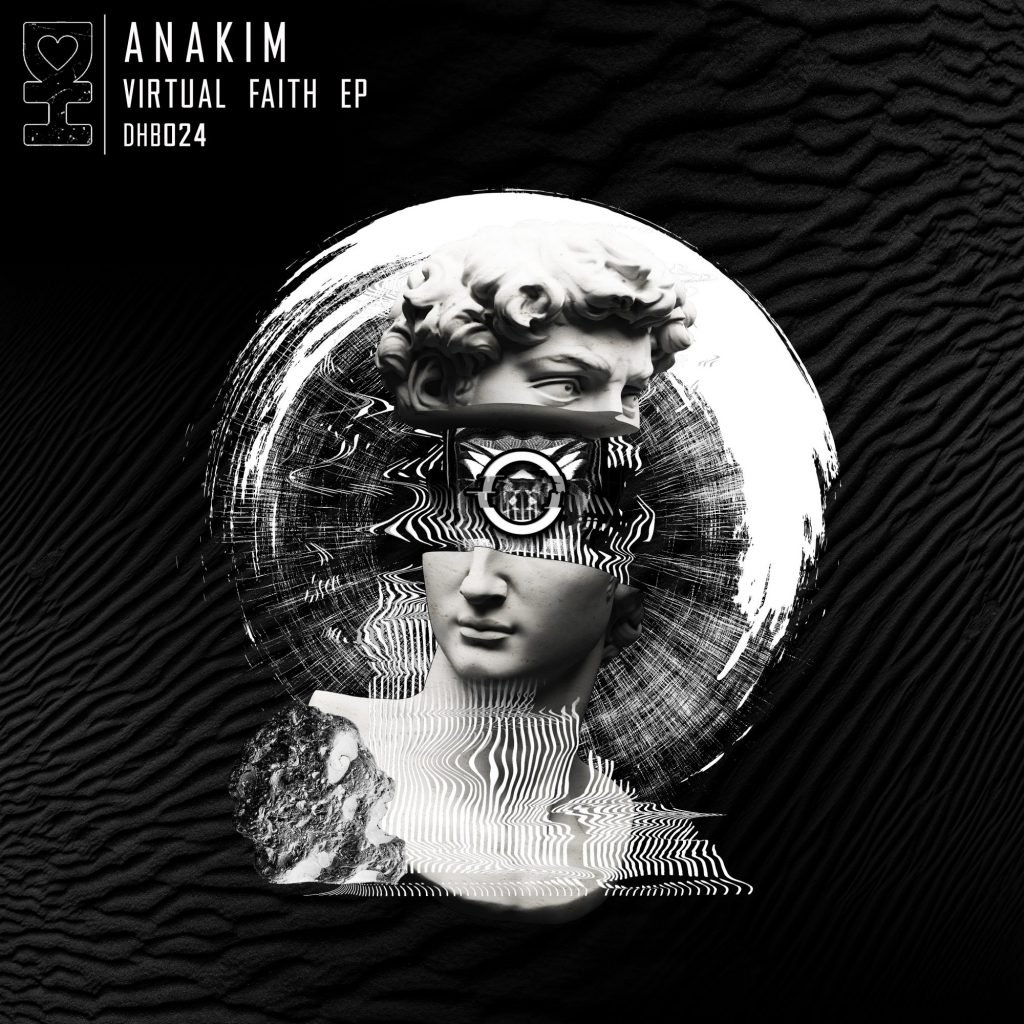 ---
Connect with Anakim on Social Media:
Facebook | Twitter | Instagram | SoundCloud | YouTube