Electromag isn't "just another electro house compilation," it's a masterpiece that will immediately transport you to a different era of the scene.
---
The history of dance music is littered with different genres rising and falling in popularity as trends change and artists continue to push the boundaries of their sound. What's "in" today might be "out" in just a few short years, or months even, but nostalgia will always reign supreme for those who enter the scene during that time. Maybe you landed during the dominant days of trance or perhaps during the boom of dubstep, but for many who found a home at the rave pre-EDM boom electro house was the genre that permeated speakers.
Thriving during the days when everyone was friends with Tom on Myspace, blogs were posting music downloads by the dozen, and the corporate hiveminds hadn't fully sunk their teeth into the rave yet, the electro house era was a different time and place. Those who were there know what it felt like to get pummeled by energetic beats and hear melodies that struck you straight in the soul. If you weren't there, I'm sorry you missed out. But if you're looking for a touch of that pure, unadulterated electronic bliss then you're in luck because No Mana is helping lead the #ElectroHouse2021 revolution in style.
While #ElectroHouse2020 was the original plan, the pandemic proved to throw a bit of a wrench in the resurgence of the genre (to put it lightly). That didn't stop artists like No Mana from carrying on with their mission, though. Now, he and the rest of those who are looking to re-ignite the "best genre" have pressed on in full force, and if there's a compilation to help prove that in full it's Electromag.
This 19-track compilation is out now on a familiar home for any electro house lover, mau5trap, and doesn't just feature tunes from No Mana but a flurry of iconic artists and fresh faces rising through the ranks alike. Electromag begins with "Can't Say No," a track that marries the minds of No Mana and Tommy Trash to create an opening track that truly defines the sound of electro house. The vocals, the gritty distortion, the bouncing bassline – it's all there and will immediately spark a fire you didn't know existed inside you.
Soon after that dynamic duo sets the tone, another legend enters the AIM chat room to show off his stuff: Wolfgang Gartner.
A producer who truly made electro house what it was back in the day, Wolfgang Gartner has returned to make sure you remember he's "The Original." The punchy beat and vocal sample on this one make it stand out as he drives the compilation forward in a ferocious manner. We're only at the second track at this point and it's clear this is shaping up to be something wonderful.
One of the most dominant rising stars in the electro house scene today, EDDIE, delivers the next two stunners. First, he teams up with Bad Disk on the anthemic "Electro Forever" before diving into a solo tune dubbed "Cake Control." Both tracks are brimming with elements that defined the scene at that time ranging from the synths that wash over your ears to the builds that fill you with positive energy before making you want to let loose upon the drop.
Bentley Dean is another standout artist found in the compilation.
Bentley Dean carved out some serious space in the hearts of his growing fanbase with some fantastic releases over the past few years and his tracks "Amron" and "youtuberip.mp3" only further prove he's one to watch. While "Amron" delivers an extra layer of heaviness with its bassline to bring you straight to the warehouse, "youtuberip.mp3" will warp the mind later on in the compilation with its glitched out soundscape.
Tracks like "Recalled" from KEETZ, "Old School Sound" from James Egbert, and "Off" from Sysdemes further enforce the notion that electro house is alive and well in the minds of the next wave of the scene. Others like Foxhunt's "Symphony," 80M's "Squid Lips," ELAC's "Blare," and Moki's "Saucy" show the dynamic range of the style and will captivate listeners along the way. And of course, the additional offerings to the electro house gods from No Mana ("Example" with Uppermost, "Alive" with James Egbert, and "Toys of Violence") are simply sublime.
If you want to feel "Alive" for the first time in a long time, listen to Electromag on your favorite platform or download a copy on Limewire if you still have that installed (hopefully not, though). Let us know which track you're grooving to the most in the comments.
Stream Electromag on Spotify:
---
Electromag – Tracklist:
No Mana & Tommy Trash – Can't Say No
Wolfgang Gartner – The Original
EDDIE & Bad Disk – Electro Forever
EDDIE – Cake Control
Bentley Dean – Amron
Moki – Saucy
Foxhunt & Moki – Media Encoder
Foxhunt – Symphony 
No Mana – Example (feat. Uppermost)
No Mana – Toys of Violence
James Egbert – Old School Sound
Bentley Dean – youtuberip.mp3
KEETZ – Recalled
Sysdemes – Off
ELAC – Blare
KEETZ – Flat Track
Bad Disk – Over & Over & Over Again
80M – Squid Lips
No Mana & James Egbert – Alive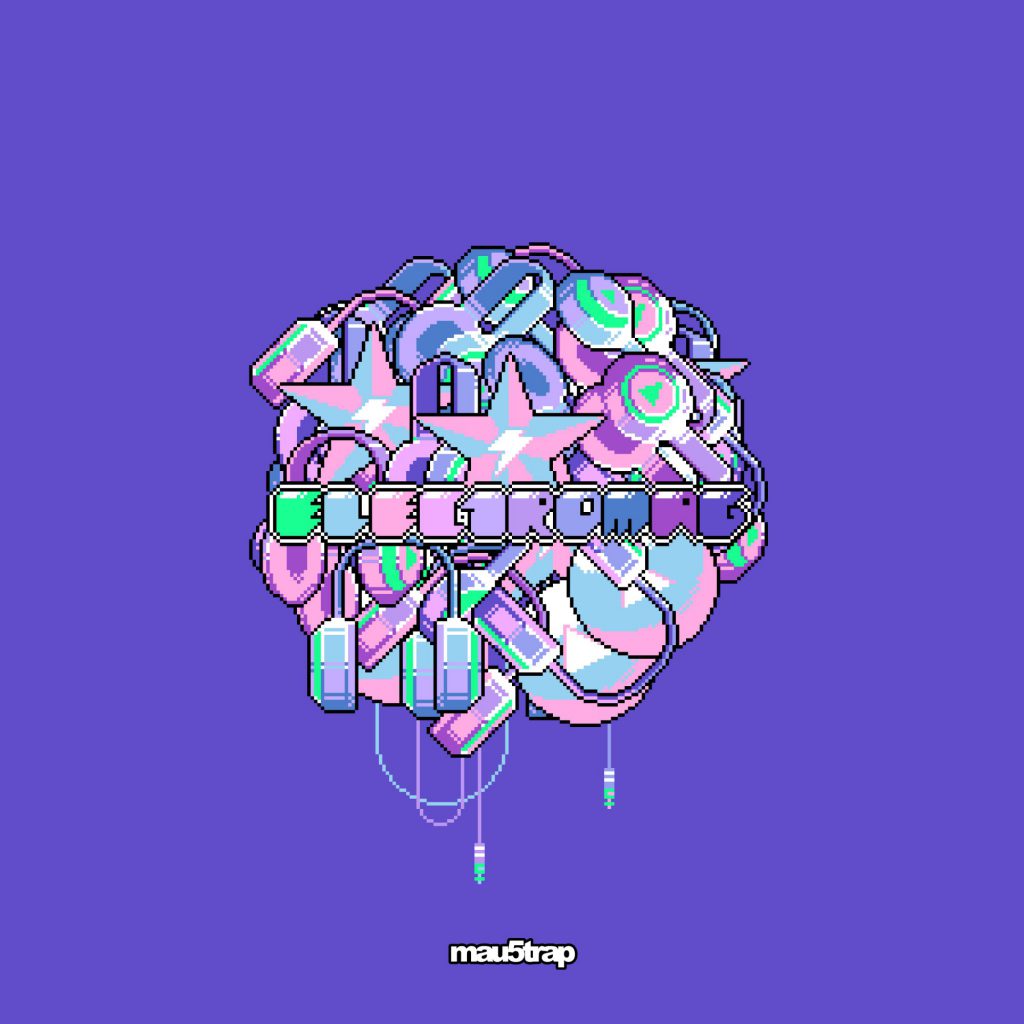 ---
Connect with No Mana on Social Media:
Website | Facebook | Twitter | Instagram | SoundCloud | YouTube