deadmau5 and mau5trap have announced the launch of their latest imprint, hau5trap, along with its lead single from Tommy Trash!
---
Since being founded back in 2007 by deadmau5, mau5trap has become one of the most beloved labels in the dance music scene. Dedicated to progressing the community forward they've looked to talented artists big and small to join their ranks including the likes of Feed Me, Skrillex, No Mana, ATTLAS, i_o, REZZ, and BlackGummy, to name a few. Now, they've looked to expand even further with today's announcement of a new imprint, hau5trap.
Much like its name suggests, this new label in the mau5trap family will focus on house music, but more specifically the groove-driven, melodic sound found within that realm. Not only will the launch of hau5trap allow for fresh artists to join the growing horde, but also foster some familiar faces as well.
In fact, the artist who is helping get the label into gear is none-other than Australian artist and frequent mau5trap collaborator Tommy Trash. Those who are familiar with deadmau5's discography will remember his remix of "The Veldt," along with a fresh cut of "Bridged By A Lightwave" which dropped last year as well. But for the debut release on the label, he's produced something fresh with a longtime friend.
Officially due out on March 4, "Hiiigh," will see Tommy Trash join forces with Daisy Guttridge. Having previously made some magic together with i_o on "Let Me Go" and "Oxygen," this new, sultry house tune is just as special with stunning synths and a bassline you can't help but groove out to.
When asked about Tommy Trash landing the newly minted label, deadmau5 said, "With hau5trap, we get to support more things we love specifically in house music. Tommy Trash remixed my 'Bridged By A Lightwave' and 'The Veldt' tracks, so I'm happy to have him be the first artist to release on hau5trap."
Pre-save "Hiiigh" on your preferred platform ahead of its release on March 4, and stay tuned for more details on hau5trap by following them on social media.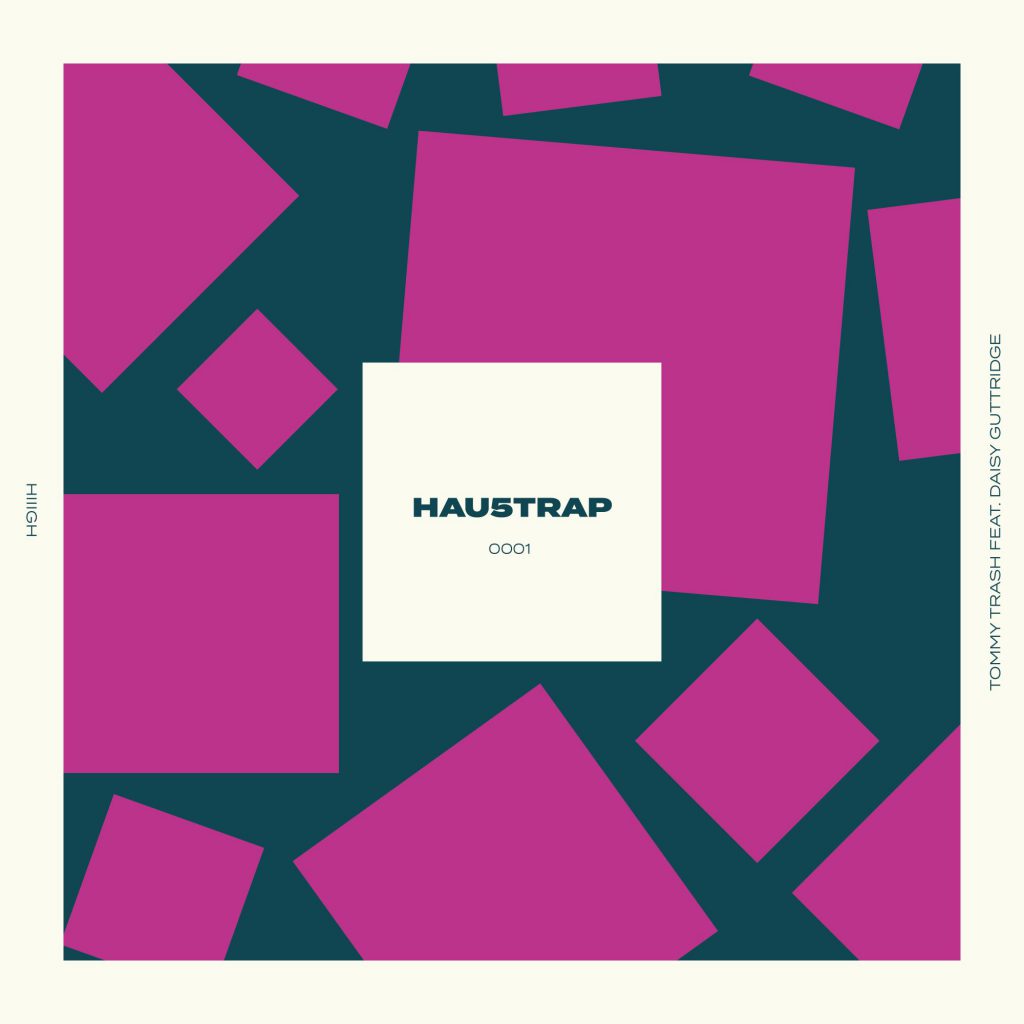 ---
Follow hau5trap on Social Media:
Facebook | Twitter | Instagram | SoundCloud
Follow mau5trap on Social Media:
Website | Facebook | Twitter | Instagram | SoundCloud | YouTube