EDDIE releases A Remix Pack EP on mau5trap that features some of his most iconic songs touched up by Dirty South, No Mana, and Blanke.
---
Australian producer EDDIE is an artist on everyone's radar, by captivating audiences and fostering a new production style he has earned a spot on mau5trap. He has earned praise from numerous artists for his revered EPs including Pipe Dream, Bad Habits in 2018, and Blueprints in 2020.
Now, EDDIE is making moves again with a remix EP on mau5trap of some of his most innovative progressive-house tracks. He welcomes a variety of artists including; Blanke, No Mana, and Dirty South along with closing out the EP with "Still Healed." Speaking about the release, EDDIE said, "This remix EP feels unique and special, in the sense that these are my good friends that I admire and respect so much… and they're all remixing different songs of mine in completely different styles too. So it really is incredibly refreshing."
Dirty South takes the lead with a masterful and melodic remix of "Somewhere in Between" featuring Colleen D'Agostino. He composes around the vocals creating flowing synths leading into a surging progressive drop. Dirty South puts his own spin on this track yet keeps the elegance that the original mix has to offer. He creates a haunting remix by isolating the vocals and enhancing piano progressions.
Fellow Australian producer Blanke offers a fresh take on "Abandon" with his iconic drum and bass sound. He casts an eerie spell on the vocals giving meaning to the title of the song. His thrilling synths invigorate the senses evoking a new intensity of the song. One of mau5trap's most beloved artists, No Mana, enhances his iconic electro-house feel with this nostalgic remix of "Shine." He really hits the nail on the head with a stunning electro soundscape with upbeat synths and a quirky reinvention of the original's vocals.
Finishing off the EP is EDDIE himself as he brings along a reimagined version of "Still Healed." Although this track came out on his Pipe Dreams EP back in 2017 as "Healed," audiences have seen various mixes of this track over the years. This version of the tune is raw with pounding synths, heavy basslines, and earthy melodies. The echoing lyrics creates a memorable and dark harmony giving this EP ultimate variety.
With a blend of unique soundscapes to explore, A Remix Pack sets itself apart as special. The styles greatly vary not limiting the listener, needless to say, this release is one that any fan of EDDIE should check out! It's available now across all streaming platforms give it a listen and let us know what you think in the comments!
Stream EDDIE – A Remix Pack on Spotify:
---
EDDIE – A Remix Pack – Tracklist:
Somewhere In Between (feat. Colleen D'Agostino) – Dirty South Remix
Abandon – Blanke Remix
Shine – No Mana Remix
Still Healed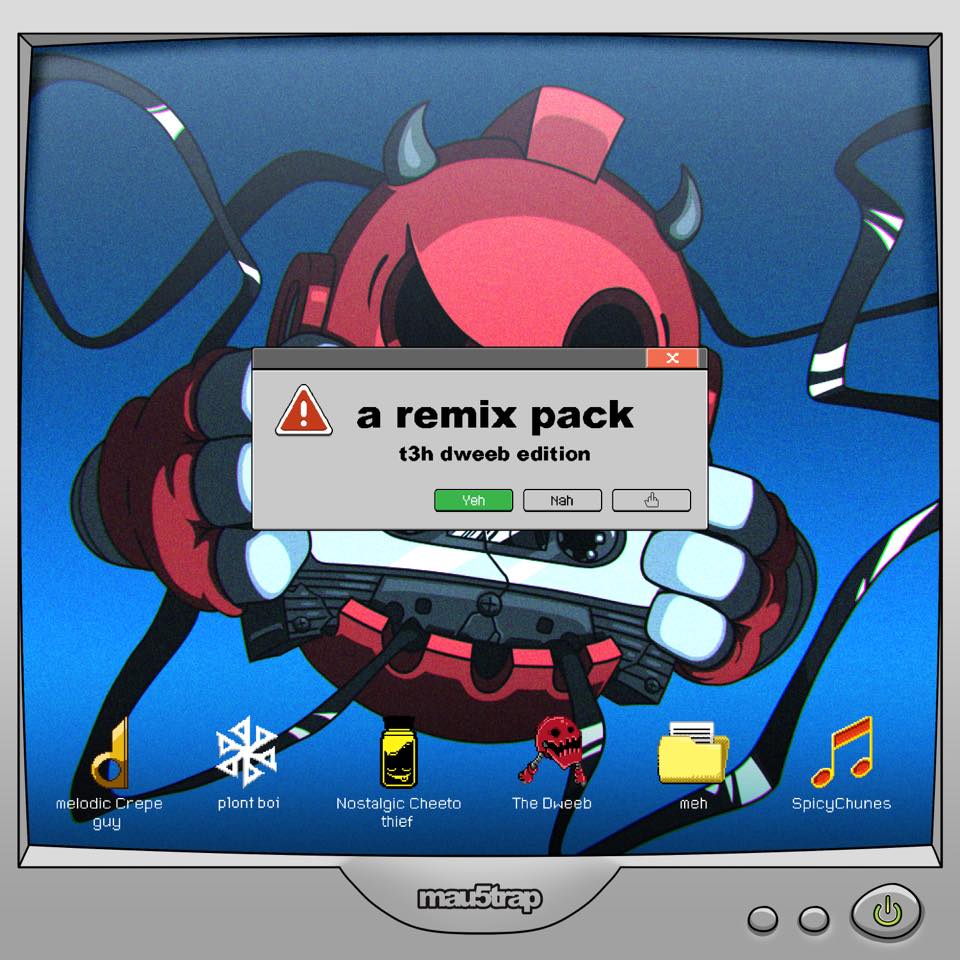 ---
Follow EDDIE on Social Media:
Facebook | Twitter | Instagram | SoundCloud | Twitch