While 2020 may have not been the year that we all wanted, rising bass artists continued to hone their craft and set themselves up for a phenomenal 2021!
---
Even in the face of a global pandemic, the bass artists in the scene have continued to push the envelope with unique styles and fresh sounds to explore. Although there may have been a loss of live shows and festivals, many used their newfound time to continue the progression of their careers. Artists flexed their creative muscle in the studio, dominated the virtual realm with some insane sets, and found new ways to connect with fans on a deeper level throughout 2020.
A silver lining to the devastation last year was the leveling of the playing field as the sheer volume of time to listen to music, whether new releases or livestreams, opened the doors for many artists to increase their exposure. Many rising bass artists took advantage of this in full, putting their foot on the pedal and showing the world what they're all about while simultaneously making everyone headbang from the comfort of their own couch.
As the landscape of bass artists continues to grow three of our tastemakers, James Dutta, Alec Rubman, and Ali Mooney, have selected ten rising stars who will keep everyone energized as we dive into the depths of 2021. Check out the full list below, make sure to follow them on social media, and let us know who you feel will be up to big things this year in the comments!
10 Bass Artists to Watch in 2021
---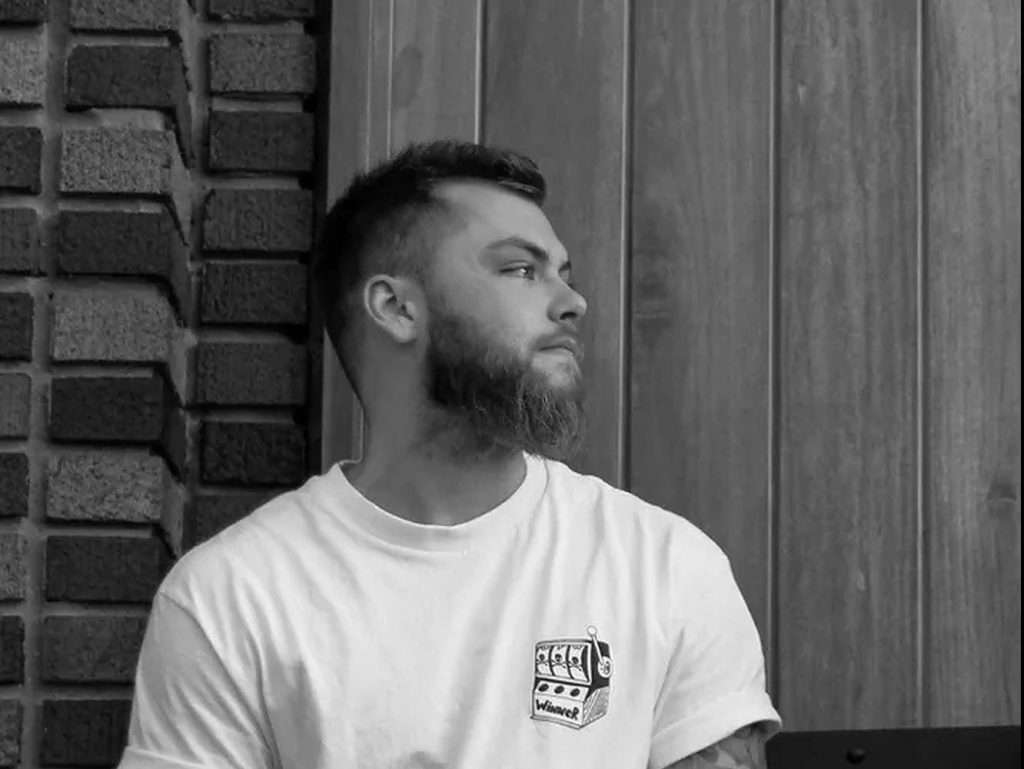 Brunchbeatz
Facebook | Twitter | SoundCloud
If you didn't hear it for yourself when he joined Face The Music last year, Brunchbeatz set 2020 on fire. After kick-starting the project and signing to Electric Hawk early in the year, he began to dazzle with hard-hitting tracks like "Bizcocho" and "Toasted" off his debut EP The Menu. By September, he soared to new heights as Excision tapped his track "Crepe" for the debut Dusk compilation on Subsidia Records.
Brunchbeatz is starting 2021 hotter than a spicy chili omelet. Within the first week of the new year, his collaboration with Redrum, "Souffle," would appear on Subsidia's Dawn Vol. 2. Not to be outdone, he released his 2021 "Appetizer" mix which is a testament to the Detroit native's talent and drive to make this his best year yet. Sit back, grab your mimosa, and watch this wickedly talented producer soar to new heights this year. We can't wait to see what he's been cooking up!
---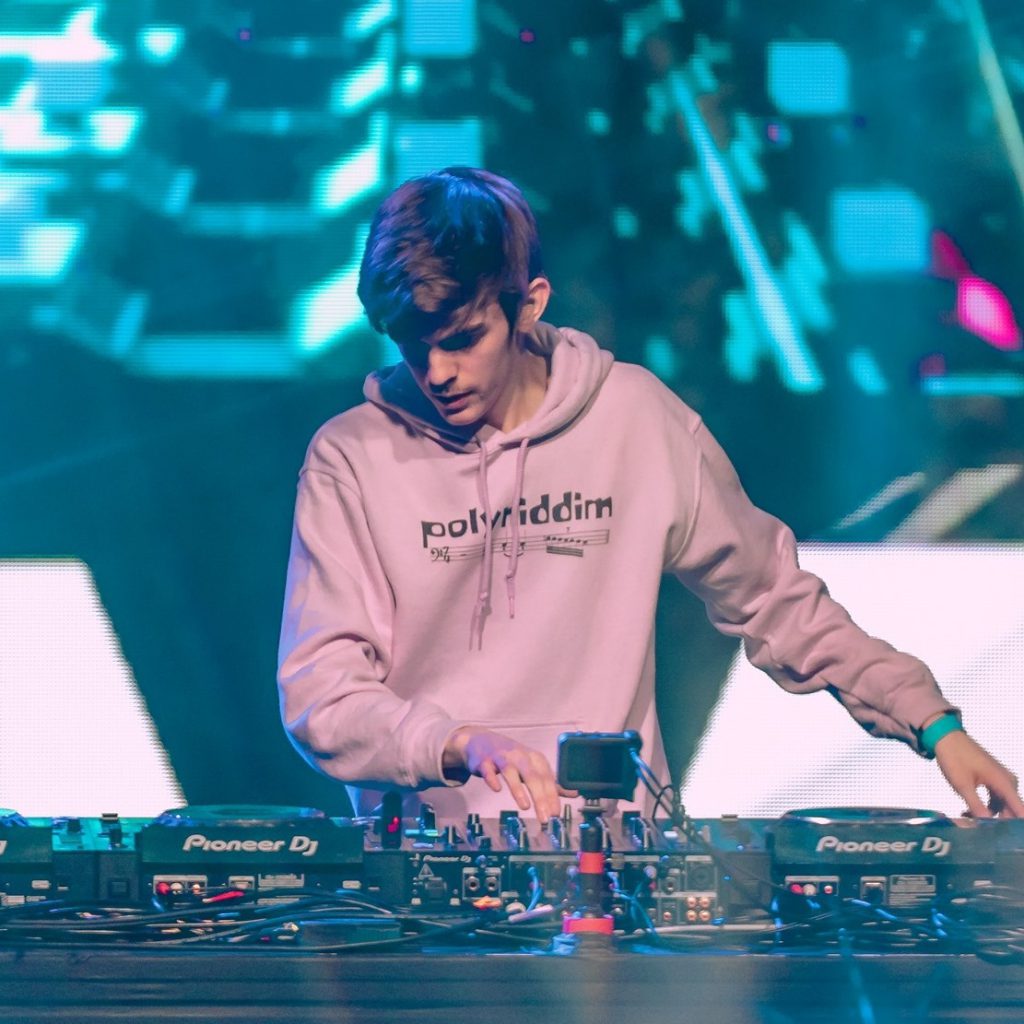 phonon
Facebook | Twitter | SoundCloud
Last year was a quiet one in terms of shows for many artists, but phonon put himself on the map with the release of his groundbreaking tune "polyriddim". When the track dropped, it seemed as if producers could not stop talking about it, including artists like Kill the Noise, Modestep, and Subtronics who were awestruck. What makes "polyriddim" so unique is that it foregoes the conventional dubstep arrangement of a 4/4 time signature and introduces a 7/4 time signature. This provides an unbelievably distinct listening experience and opened up a whole new lane for this budding producer.
After dropping the tune on Odio Records, phonon proceeded to cement his mark further in 2020 with releases on Oolacile's Halycon and Subtronics' Cyclops Recordings. While it might take listeners some time to adjust their ears to his style of bass music, it's a breath of fresh air to see someone break tradition and introduce something new to the table. We can be sure to hear more creative tunes that challenge the norm of bass music from phonon and are on the edge of our seats for his next release!
---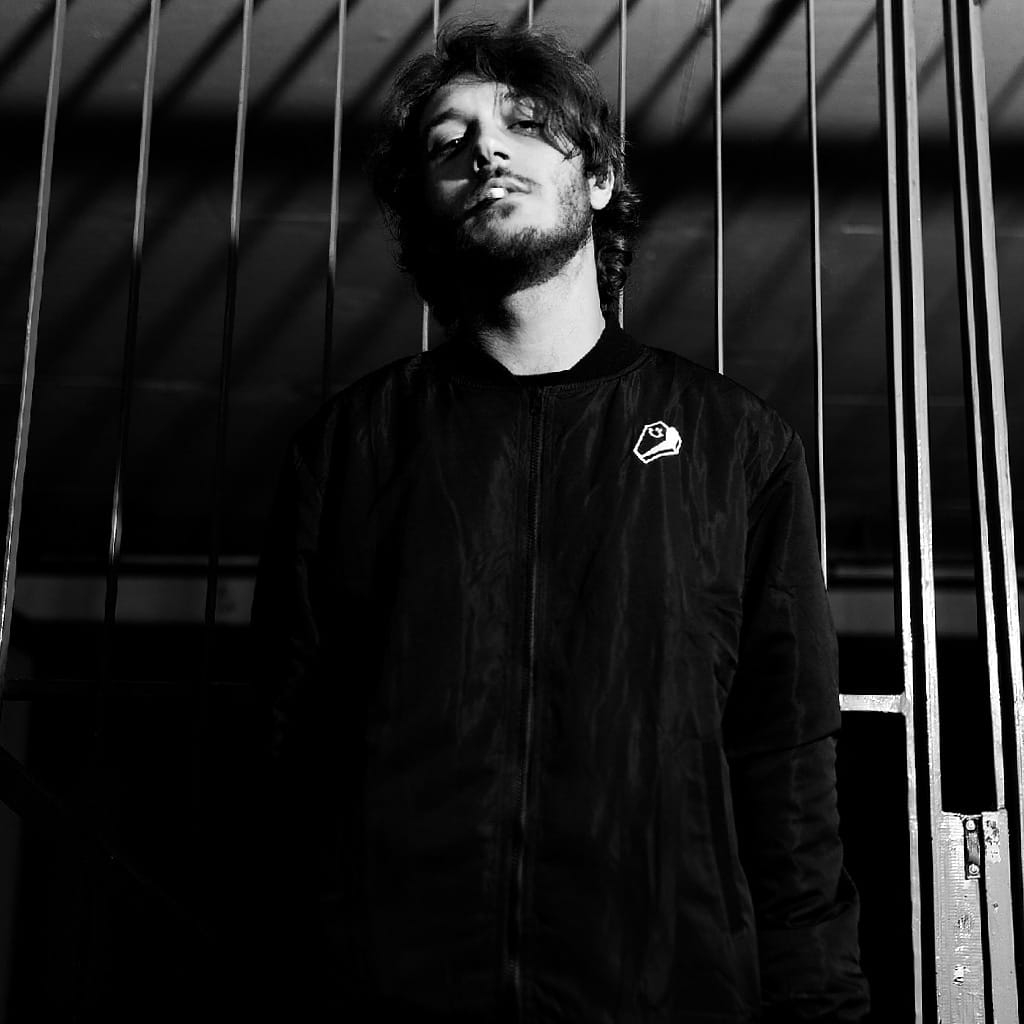 NVADRZ
Facebook | Twitter | SoundCloud
Leading up to this year, NVADRZ was beginning to generate some buzz on SoundCloud with his hard-hitting remix to "You're On" by Madeon and tracks like "Bustaz" with Control Freak and "Run Up" with ALIAS. However, no one was ready for the NVADRZ to literally invade 2020 with his innovative and crisp sounding dubstep production.
2020 started off hot with his self-released debut EP Neon Demon, which was met with serious praise. Things then were kicked up a notch when he dropped his collab with Ray Volpe called "Tastemakers". If this wasn't already enough, NVADRZ released a jaw-dropping remix to Tisoki and Minesweepas "See You Again." To finish the year off, he released his No More Heroez EP on Disciple Round Table, "Jaded" on Subsidia, and a neck-breaking collab with Crankdat called "UNDERGROUND SHIT".
Most producers are content with a couple of releases a year, but NVADRZ showed how hungry he was with two full EP releases and six singles. That's a grand total of 14 songs! We can assume that NVADRZ has much more in the tank for 2021 and are anxiously awaiting his next move.
---
Papa Khan
Facebook | Twitter | SoundCloud
Papa Khan truly cemented himself in the scene in 2020. His ability to infuse melodic elements with dubstep captivated the ears of listeners worldwide. Back in April of last year, his tune "Fall Apart" landed on Chime's Rushdown, which brought colorful sound to the mainstream. From there, he released other stunners that included Anti-Normal on Xoxltn Records, as well as "Neurons" on MARAUDA's imprint Malignant.
As the year went on, tastemakers and fans began to clamor around Papa Khan's tunes and they were all met with positive remarks and a sense that he was up to great things. In October, he was picked up by Marshmello's Joytime Collective with "Rain," marking the first song to release on the label that was not a Marshmello song. Then, he followed up with "Diary of a Poor Kid" and ended the year with his Blossom EP on the label as well. With last year's push, it's safe to say that Papa Khan is about to be a household name in 2021.
---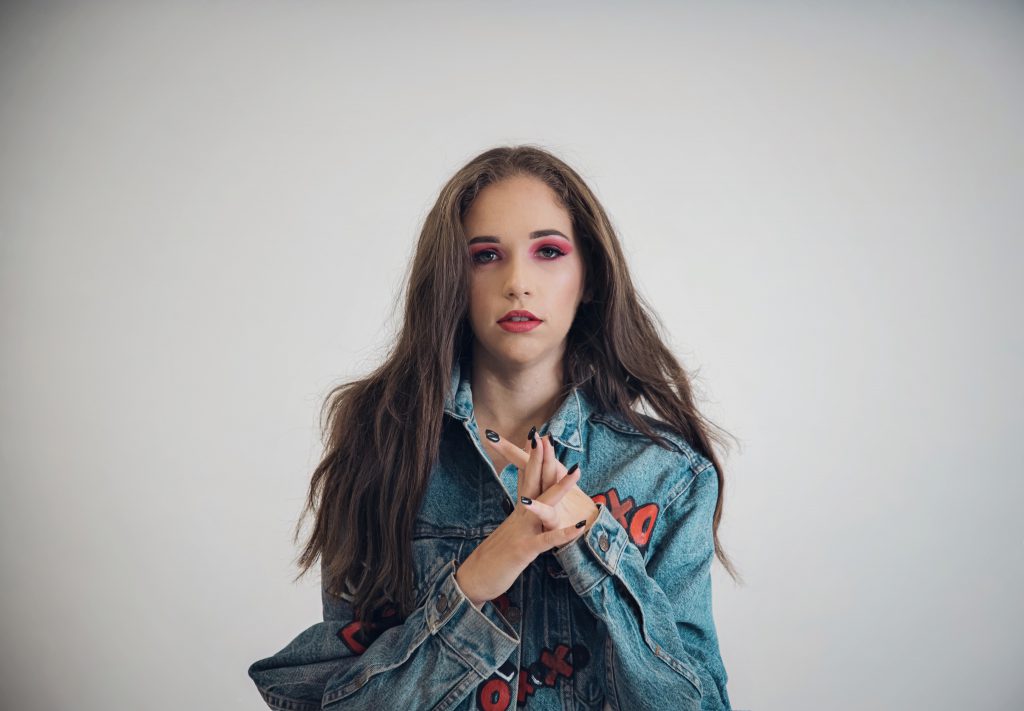 Lizzy Jane
Facebook | Twitter | SoundCloud
Lizzy Jane arrived in 2020 with her eyes set on dominating the scene, and she made that clear throughout the year with a number of releases and livestream performances. Riding the wave of releases on labels that include the likes of Subsidia, Kannibalen, Nightenjin, GRL GANG, and more, she carved out a significant amount of space as her fanbase swelled.
While tracks like "Dance" with Prismatic, "Gas Me Up," and "My Heart" won over many, her performances during livestreams such as GRLFEST, Groove Cruise Virtual Sail Away, and Electric Hawk's Harmony Virtual Music Festival really stood out as well. Additionally, her mix series XO Radio was paired with the launch of The XO Podcast to give fans a deeper look inside her mind.
It's not difficult to see why Lizzy Jane's popularity is growing at a fast rate. She knows how to command energy on a track and is a cut above the rest when it comes to other bass artists in the scene. We can't wait to see what she brings to our speakers in 2021, so make sure to follow her to stay updated with the latest!
---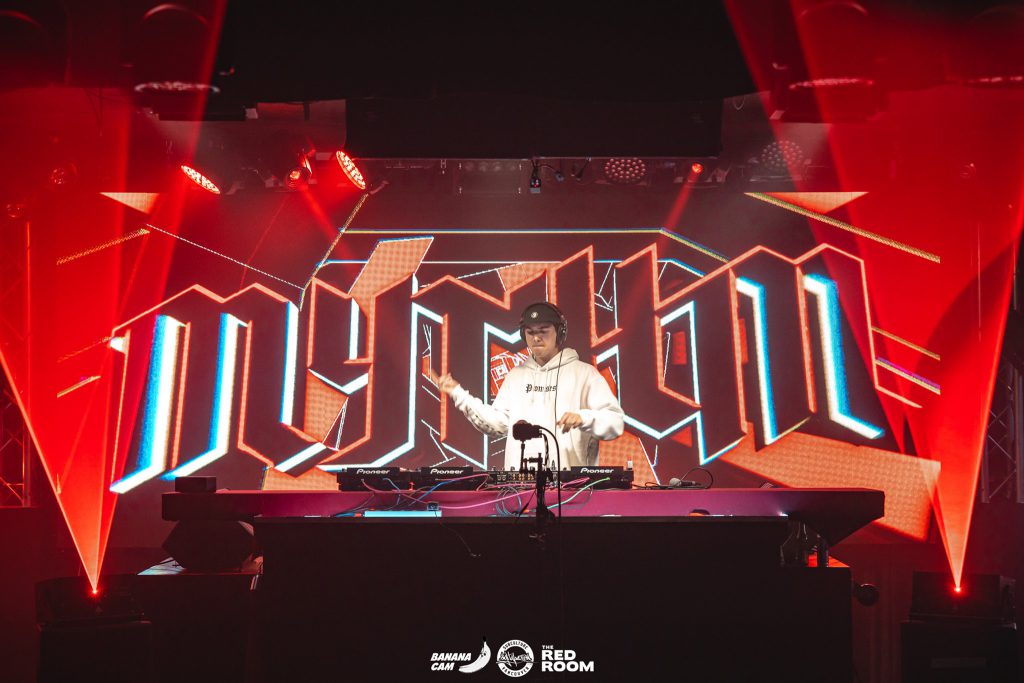 Mythm
Facebook | Twitter | SoundCloud
Mythm is an artist who shows mad love to the dubstep scene and pushes boundaries with his sound design. Whether he's dropping teasers of fat tunes on his socials or actual songs, he made it apparent he is here to stay. His Anarchy EP that was released on Wormhole has been racking in plays, and countless bass artists have been rinsing out his tunes in their sets. His track "Vex" was even showed some big love by the Deep Tempo boys on their podcast. HUGE!
Mythm also has played a handful of streams over the course of 2020 including Couchfest and Wormhole, as well as a live set with Digital Motion BC where he blessed fans with a handful of original tunes and some impeccable ID's. He has released on labels like Wavecraft, Sleeveless, Digital Motion, and Bassrush, and his tracks "Wicked" and "Dread" and "Forsaken" are sure to rattle your brains and speakers. If he is not on your radar yet, it is time to change that. 2021 is going to be the year of Mythm.
---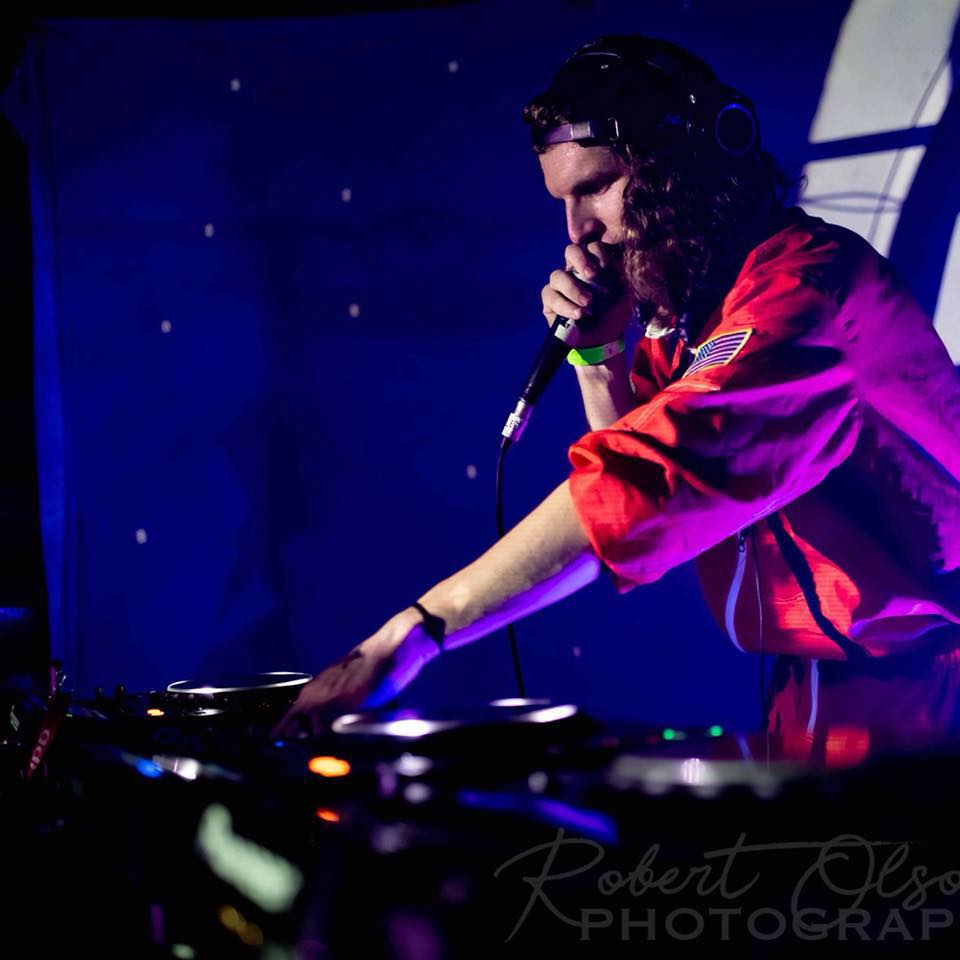 Vibe Emissions
Facebook | Twitter | SoundCloud
Vibe Emissions is a name that has been gaining the recognition he deserves. A lover of the underground, his impeccable sound design is refreshing and truly something else. Known for stunning sets from The Black Box and Panky Rang at Electric Forest, in 2020 he spun during the Wormhole and Sub.Mission livestreams and at a Lunar Landing drive-in as well. In November, he also signed with Sacred Hive, a killer label that strives to push those underground sounds.
With releases on The Untz, Wubaholics, Left Coast Extracts, FUXWITHIT, and a 40oz Collective, as well as a handful of self-releases in there for good measure, it's clear that he's primed for big things in 2021. Some of our favorite creations from the producer include his Intelligent Beings EP, "Down4TheWar" with Leet and Mad Salvy and his Access Granted EP with Chief Kaya, so we can only imagine what this year is going to bring and are so pumped to hear what he creates next.
---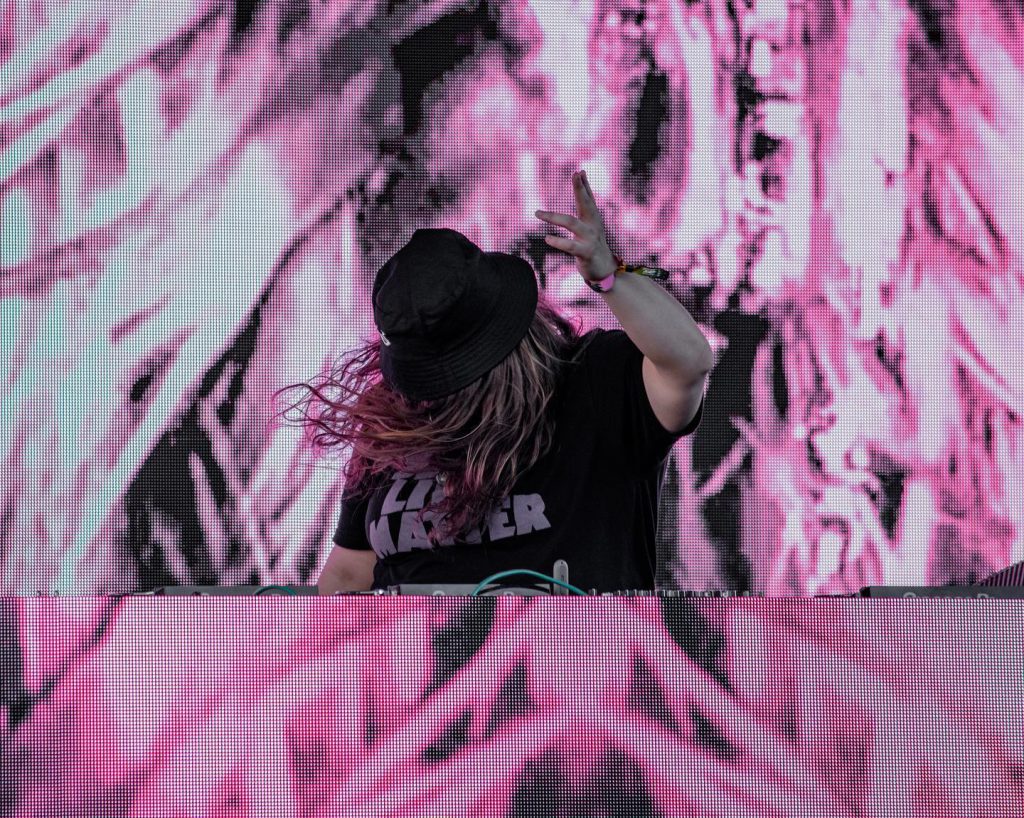 NotLö
Facebook | Twitter | SoundCloud
2020 was a huge year for NotLö, even without the usual festivals and shows to play, she still made a huge impact. She released loads of hot singles like "In My Head," "Alert !" along with an insane remix of Wreckno and Griz's "Medusa." NotLö also put out her Evolve EP, which really got the ball rolling for the badass producer.
On top of all the music she released last year, NotLö put together two huge charity streams with Aftershock, raising money to donate to RAINN and Colorado Homeless Coalition. She also blessed fans with her music at the Revibe Wellness Retreat and played a plethora of other livestreams like MP3DU, Wormhole, Pridefest, Dubday NYC, and a couple of Deep Dark and Dangerous appearances as well.
2020 was an epic year for NotLö, between all the streams and music released she made one hell of a splash in the bass scene. But the icing on the cake? Getting signed to the beloved label, Deep Dark and Dangerous, a dream she had been longing to make a reality. With all the accomplished in 2020, we have a feeling 2021 is going to be a year full of "Triumph" for NotLö.
---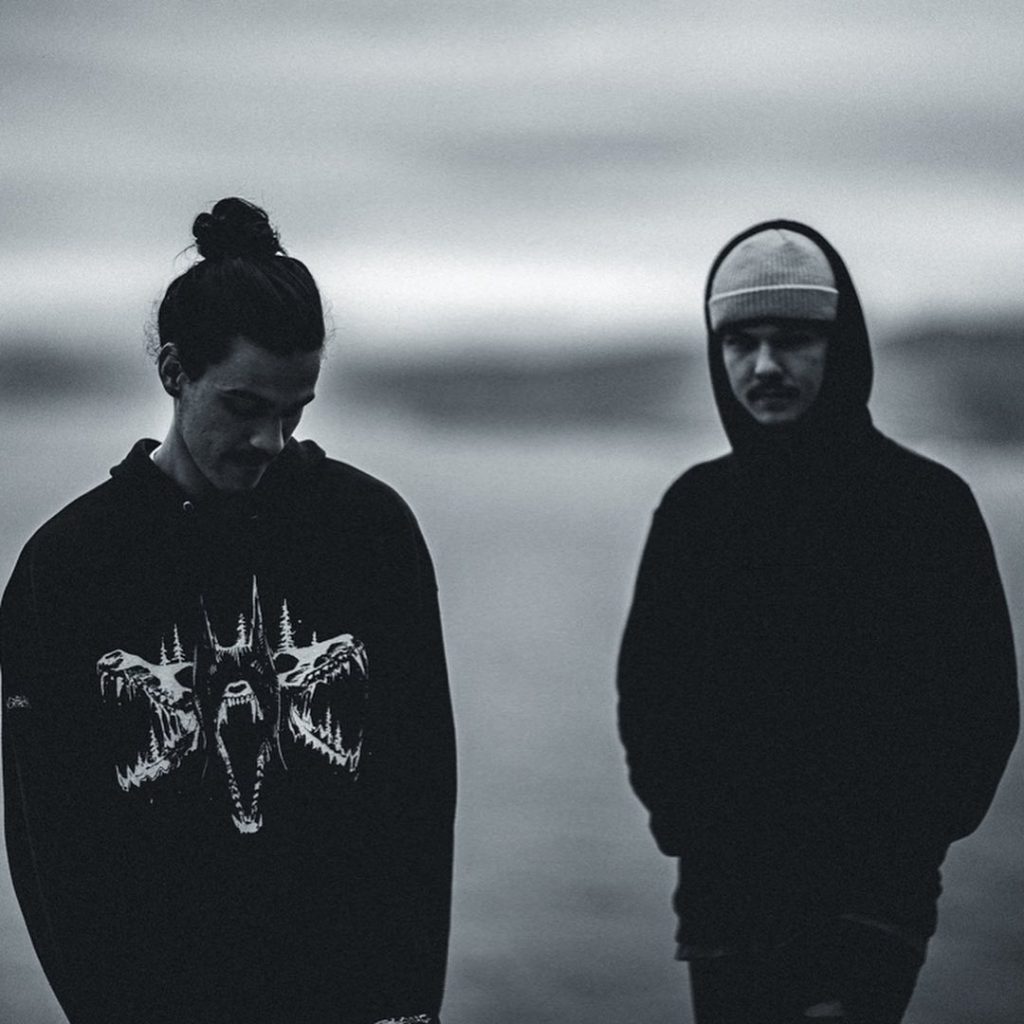 Slang Dogs
Facebook | Twitter | SoundCloud
It feels like it's been 84 years since Slang Dogs first popped onto our radar. When we covered their debut Sacrament EP last March, we quickly fell in love with their dark, cutting edge style of bass music. We didn't realize, however, that there was much more where that came from. The Bay Area natives made the studio their home in 2020, releasing tracks like "Wendingo," "Silence" with Lichwood, and a series of VIPs for songs like "Wicker" and "Demise." From DnB to experimental bass, these Dogs can cover a lot of ground.
Last month saw the duo set the stage for their rise in 2021. After signing to Electric Hawk, they released the Reckoning of Endal EP, which truly puts their dedication and production prowess on display. Across four tracks, Slang Dogs do what they do best: tell a story with their music. With ripping bass, dark melodies, and willingness to push the bounds of electronic music, it's truly must-listen stuff.
While we don't know exactly what they're planning for the new year, it will no doubt build on their already impressive portfolio. Keep your eyes locked on Slang Dogs in 2021!
---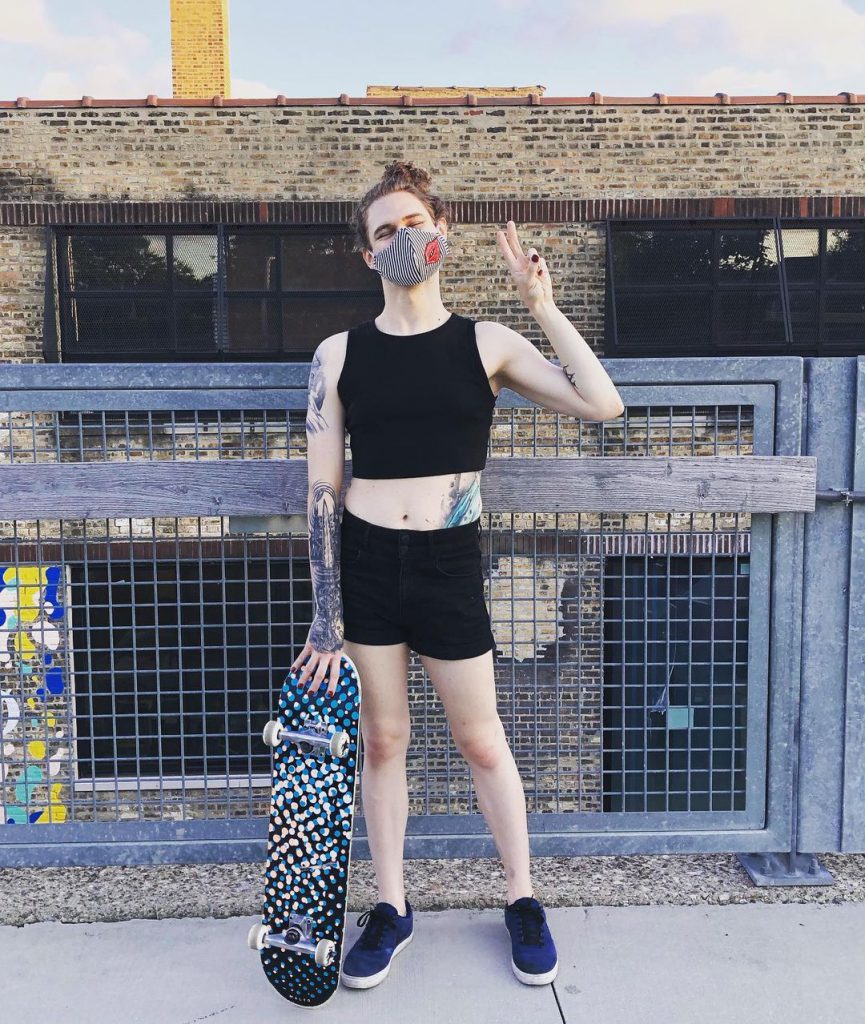 w/out
Facebook | Twitter | SoundCloud
Wave music took the electronic music community by storm in 2020. For years, heavyweights in the scene like Plastician and Skeler helped pioneer the style, which draws from trance, garage, and trap to create a low-end driven, melody-rich style of music. This list would not be complete without a wave artist, and while w/out does far more than just make wave beats, they are undeniably deserving of the spot.
w/out is a Denver-based producer determined to leave their mark on electronic music in 2021. Last year, they played an ethereal set at the debut Harmony Virtual Music Festival, released multiple collaborations, and gave us some beautiful original tracks like "I'm Fine" and "Keys."
With the new year came a new announcement, as w/out began to tease their debut EP. The first single, "From Within," showcases their uncanny ability to use contrasting sounds to create a cohesive piece of music. If the first track is any indication, this will be a truly special EP. We're looking forward to plenty of tunes from w/out and even more wave music this year, so make sure to follow them on socials!
---
Which bass artists do you have your ears tuned to and think will make some moves in 2021? Let us know!